I have started my traveling this year….in a big way.  So I really have been organizing to travel!  I just went to Austin, TX to be a judge for the Genesis Today Bloggers Immersion. I got to help pick one of the 5 finalist for the Genesis of a Great Idea Contest.  Debba Haupert won by the way from Girlfriendology.com
I leave on Wednesday to go to Nashville for the BlissDom conference. I am going to see my boys who live there on Wednesday and go to the conference the next day. I will be driving there. I flew to TX.
I come back from there on a Sunday and leave again on Wednesday for the Disney Social Media Moms Conference. I will be flying there also.
Here are a few tips that I have used to make getting ready to go easier.
1) Make a packing list.  Ok..I always do this. But I took it a step further and have it on my computer now. So I just have to print it out and tweek it for each trip.  It has all the items that I am always worried I will forget…like the phone, computer, camera chargers and sync cables, business cards.  I have a section on it for things to take on board the plane.
2) You can also make another list like the above for things to do before you leave.  Cooking meals for the family, make a copy of your itinerary for your husband or wife, leave insurance card and schedule for kids activities.
3) If possible use a little larger suitcase to go with, so you will have room if you get things on your trip to bring home.
4) Pack a base color of clothes and use accessories to change your look to reduce clothing. Scarves are great accessories (I am just learning how to use them myself)
5) Be sure all your electronic items are charged before you leave.
I am thrilled to be traveling to Austin, TX on Wednesday am.  I have been chosen to be one of the judges on the Genesis of a Great Idea panel to decide which of these fantastic people will win $10,000!  How fun will this be?  The other 4 who do not come in 1st place will still receive $1,000 each.
Francesca Banducci from Mayhem & Moxie  and Jill Smokler from Scary Mommy  are a team.
Debba Haupert – Girlfriendology
Deb Rox
Mike Kunkle at Dream Worthy Gifts
Jan Idelman of Creative Group
Genesis Today has come out with 3 juice that are in Walmart and Sam's Club. Prior to this you could only purchase their concentrated juices via their web site or Health food stores.  But they developed a juice that is not concentrated (and hence tastes good) that is affordable and easy to get.
I became a firm believer in these juices after I learned that my sister and brother in law (surgeon who investigates everything)  have used them for the last 3 years.  They swear by them!  So that gave me the confidence to look further into them myself.  I had the privilege of meeting Dr. Lindsey Duncan (founder and president of Genesis Today) and Dan and Jeff from Genesis Today when I was in Las Vegas at Blog World.
We are going to get to tour Genesis Today headquarters and have a two hour question and answer session with Dr. Lindsey.  I will be tweeting and whrrling while I am there. I will be excited to tell all of you about it.  We were thrilled to find out that Genesis Today asked to have some more bloggers come with us on this trip.
We started out with the first group of bloggers that were asked to be judges.
Naomi  @superdumb
Danielle Smith @extraordmommy
Jodi Grundig   @ jodigrundig
Elizabeth Norton @ProfessorofPlay
Sandy Jenney (me) @organizersandy
Here are our bonus bloggers that were also asked to join us!
Kim Janacko @craftymamaof4
Courtney   @theappleofmyeye
Sugar Jones @sugarjones
Zipporah Sandler @zipporahs
We are being going to be in great company with Katja Presnal (@katjapresnal) , Brook Austin (@austinbrooke) and Brad Lawless (@bradlawless)  of Collective Bias on this trip.
I am sooo excited to go on this trip!!  We are going to have so much fun.  Watch for my tweets and whrrl stories and blogs!!  I will be thrilled to share what I learn about these juices with you…along with letting you know who wins!!
Disclosure:  My trip is being paid for by Genesis Today and I am being paid for being a judge for this contest.  But I am not being told I have to blog or whrrl or tweet for that matter.  It will also not influence what I say about this juice.  If I have positive comments, blogs, tweets or whrrl stores in regards to this company/product…it is because I believe in what I am saying and I want to share it.
How Do You Get Your Kids To Do their Chores?
Repetition…Consistency and Follow up.
I had someone ask how to "get" your child to do their chores, or more specifically the morning routine chores I had posted yesterday.  To me it is very simple and there may be many who don't like my blunt answer. But here it is in simple terms, YOU ARE THE PARENT, THEY ARE THE CHILD. Do not let them make the rules. Do not ask them if they "want to" do something. What do you say if they say no?  If you want to give them choices, then say, " Would you rather carry up the laundry baskets or take out the trash to the trash cans?"
Do I think kids should have jobs?  Heck YES!
You are the one who is in charge, not them.  "No" is not an option when you ask them to do a job or help in the house.  If I ask one of the children to do something and they would say no, my immediate response would probably be, "ExCUSE me?"
THERE ARE CONSEQUENCES FOR THEIR ACTIONS – What if they say No or won't do them?
If they are given a list of 2 or 3 jobs to do during the day during the summer when they are off school and they do not complete their jobs that day…guess what?  They get those same jobs the next day AND 2 or 3 new ones.
They are not going to get friend time, or TV time, or computer time if they don't get their jobs done first.
I have had my share of discipline problems with my children. Especially my 4 oldest boys. Three of my 4 boys have ADHD. I don't use that as any excuse and I don't let them use it as an excuse to get away with anything. It doesn't change a thing I expect of them and that they are capable of.
In a grocery store. (Don't kids always act up there? ) when I first met my now husband the triplets were 3 1/2 years old. From the time I met them I never accepted that they ran all over the store. If they went to the store with me they learned quickly that they stayed right with me and they kept their hands off things. So how did I get them to do that?
1) I give them assignments. They got to take turns picking the items off the shelf when I needed them. (ages 3) If they weren't behaving, they sat in the cart front seat.
2) They got their own shopping lists and had to sound out the words on their list. (ages 5)
3) They get their own cart or basket with their own list and help figure out which is the better deal: The gallon of milk for $2.50 or the 2 half gallon bottles of milk on sale for .99 each.  (ages eight and older)
AND IF THEY STILL WON'T OBEY
If they don't behave they sit in the cart (ages 3) or have to hang onto the side of the cart (too old to sit in cart).
I also have a point system while out and about.  1 point for poor behavior. That point can be redeemed at home (but don't forget!) It can be lose of computer time, or TV time. 1 point = 10 minutes. It can be 1 point = 1 extra chore (cleaning up dog poo outside in the yard). It can be time in their room when they get home. 1 point = 10 minutes.
When my 4 older boys were young 1 point = 1 spanking when we got home.   But they can also LOSE their points for good behavior. If they were misbehaving in the store I would calming say, "Joe, you just earned 1 point". That is usually all it took, then he worked the rest of the time to lose that point.  But I did make sure that I did not give in after we left that store. He he earned and did not lose 2 points in the store..when we got  home he DID get his 2 spankings. But guess what, I didn't have very many problems in a grocery store with 4 boys under the age of 12 (3 of which had ADHD)
DO NOT MAKE IDLE THREATS
Your kids will learn real fast that if you threaten to punish them, but never follow through….they won't listen.  Why should they?
With my step kids now, I don't spank them. If I have to discipline in the store, which I usually don't…making them hang onto the cart and not get to help by picking out or helping shop is enough that they settle down real fast.
I also used and still do use the 1…2…3. But if I said the number 3…then there was discipline. I used it more for my older boys. It worked.
CHORE BOARD
I have a job board that we use. These jobs are on top of their daily tasks such as cleaning their room, getting dressed etc.
This chores rotate weekly.  I don't think any age (even toddlers) are too young to start with picture job boards and helping put toys in a basket.  You can make it a game or use songs to help. With the older kids, make a cleaning bucket for them to use.
This might sound strict to you and if what you are doing is working for you and your family – then wonderful, keep doing it.  But if you are having problems getting your children to help or do as you ask them, you might want to give my suggestions a try.  I am not a mean mom, but I am a firm mom and my children DO listen to me.  I believe that as the parent it is Our job to teach our children right from wrong and teach them the value of being a family member and part of a team.
Repetition…Consistency and Follow up.
Be consistent in what jobs the kids do each morning and after school.
Repeat, Repeat, Repeat….they will learn the routine.
Follow up to see if they did what was expected.
Disclaimer – I am not telling anyone to spank their child. I am stating that I did use spanking with my older 4 boys when they were young as a form of punishment for inappropriate or harmful behavior. This is my own opinion and I am entitled to it. I make no apologies for it and I think my grown sons would agree that I did a pretty good job of raising them. I in NO way ever abused my sons and feel it is silly that I even feel I have to add in this disclaimer.
My mornings with the kids are normally very calm and relaxed. They know their routine and I don't have to yell and drag kids out of bed, force them to get their things done….stressing out myself and everyone else in the house. Why? Because we teach them to do things on their own. We don't have to bribe them or pay them all kinds of money (they get $1.00 a month allowance, just to start teaching them about saving money – and guess what they are thrilled with that. They love take a few dollars and putting it in the bank).
The older 2 (16 & 17 years) get themselves up, get all their things done and are out the door usually before the 9 year old triplets are up. The older 2 have to be at school by 7:30 and usually walk the  one mile to school. Sometimes my older one drives them. The triplets have to be at school by 8:45am.
They wake up (usually on their own). Before they come downstairs they have already made their beds, done their 20 minutes of reading, brushed their teeth and gotten dressed for school.  They come down and now are able to get their own breakfast, pack their lunches (usually they do it the night before), get all their things together and put in their backpacks and are ready for school.  Then they have free time if there is still time before we leave for school.  No yelling, no running around like chickens with our heads cut off. I'm very proud of them.
They have been having fun playing Build-a-Bearville online and want to get all their things done so they can get on the computer.
I love independence in kids and I work on teaching it young.  I think it is only going to help them in life.  I have 3 grown sons and I know it has helped them that they are able to do things on their own.
I hear woman (and men) say all the time that they love their children so much they want to do everything for them. But in my opinion that isn't a love that is beneficial to them, I see it as only stunting them in the future.  I have seen many a teenager, young adult and grown adult that had everything done for them…and guess what? They continue to expect that in other areas of their life. Their wives for instance or co-workers.
So how do you do it? Start young!  When they want to try something on their own, let them.
*Teach them to pick up their toys and make their beds. They don't have to be perfect, but they will learn that they need to do it each morning.
*Have the cereal, bowls and cups at a level they can reach. Teach them to use the toaster safely so they can make their own toast.
*Have them lay out their clothes the night before so there are no "clothes meltdowns" and no big decisions when they might be groggy.
*Let them start helping with making their lunches when they are young and work them up to making it on their own.
*Make sure they either have an alarm set or you wake them up so they have plenty of time to get it all accomplished with some free time put in there for when they accomplish all their goals.
If you sleep until the last minute and everyone is racing around in the morning then everyone is stressed and it isn't a good way to start the day.
WATCH FOR MY POST TOMORROW THAT A COUPLE OF YOU HAVE REQUESTED. HOW DO YOU GET YOUR CHILD TO HELP.
I recently went to a Build-a-Bear and Stampin Up Sponsored workshop. It took place in Stampin' Up Mindy Gray's home.  We first watched the cutest DVD called Hal and Holly Moose.  Then after snacks and the movie, we went down to her craft room in the basement to make cards with the new Build-A-Bear accessories from Stampin' Up.  The cards came out so cute…but can you guess what I liked loved the best? You bet ya..HER CRAFT ROOM!! It was completely AWESOME!! It was like my dream craft room from the apple green color on the walls with white accessories. I loved and have seen many of these ideas used before in books and magazines…but it was so nice seeing them in person.
Of course this video doesn't do it justice, but enjoy!

Consultant Mindy Gray
E-mail – Stampwithmindy@yahoo.com
Web – MindyGray.stampinup.net
I linked this blog post to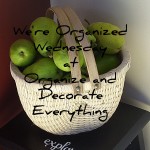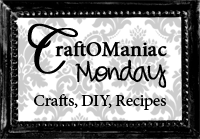 If You Don't Want To Have Dryer Sheets All Over The Place You'll Love These!
This is something really cool if you have not seen it yet.  I received a Bounce Dryer Bar when I was at BlogHer. It is this bar that you stick inside your dryer. It works for 2-4 months! You don't have to use dryer sheets anymore. I know it isn't a really big deal, but finding those dryer sheets stuck to clothes, they end up falling out of the trashcan in the laundry room and you find them all over.


I put this first one in my dryer in August. It came unstuck once and I put it back on. But it came off again a few days later and some little pieces broke off it. It had only been on about 4 1/2 weeks. I contacted them and they sent me replacements!
I have had the 2nd one on since October 9, 2009. So it has been almost 3 months now. It is still doing great, still looks like there is plenty more on there and has not fallen off at all. Time will vary of course according to how much laundry you do. But hello….there are 7 of us that I do laundry for, so do you think I have that dryer on daily? You better believe it!
I would say the only negative I have is that in the winter when it is so dry on some items (not all, just some sweaters, and sheets) there has been a little static. Not enough that I feel like I need to put in an additional dryer sheet…but enough to say it doesn't completely get rid of all static. I didn't notice it at all before December.
Consider this. Price is around $6-7 for one. Seems like a lot, but when you look at the price of dryer sheets for 4 months…you are saving money too!
But guess what…I am SOLD! I will be using these far past when the ones they gave me are gone.
Update 4/5/12 – I am still using these and still love them! The one I have in there now has lasted me at least 6 months. awesome!
It is a New Year, so I am going to start off with some good basics. Some of you have seen these on here before, but it never hurts repeating valuable information.
First off – Don't try to tackle "my whole house". Break it down. Think about one "hot spot" that is the first thing you want to take care of.  It may be the kitchen counter, or that table when you walk in the house that everyone dumbs things on.
If you try to do too much in too short of time you will become defeated when you can't do it and I don't want you to give up.
Step 1 – Pick Your Zone
Step 2 – Pick Your Time (write it in on your calendar)
Step 3 – Get supplies Ready
*Black trash bags – trash   *White Trash bags – donate   * Clean bins (my favorite), but sturdy boxes will do if you have them
Step 4 – Start the Sort – Take 10 seconds per item (no more…don't walk down memory lane, just take first thoughts)
A) Keep – You LOVE it and USE it
B) Donate – It would be Usable for someone, but it doesn't fit or you really don't like it, or you are not using it.
C) Store – Holiday or speciality items (skiing equip, camping equip) that you use yearly
D) Move – Items that don't belong in that space or room. They need to be moved to another room if you are keeping them
E) Trash – Recycle if possible.
It isn't hard once you get started.  The mind set is the biggest obstacle in most cases. Don't think…"its too much I can't do it" . Instead think, "Wow…I have a mess, but it will feel GREAT when I get through it."
Here is a Free solution that can help you keep your family organized, yourself organized and so much more!  This is a simple site to use and can do so much for you.
You can create a page that you can keep your family updated with pictures of the kids and events.
You can make a grocery list and have it texted to your phone or you can even call and get it verbally!
Your whole family can use and be a part of the family calendar
There are dinner ideas
There is a place for lists (To Do's)

There are all kinds of ideas and solutions for helping you to organize.  Why use it? Here are a few reasons why.
There have been many reviews done on COZI…don't believe me? Check these out!