Interviewing the King of Organizers!!
I was thrilled to be able to interview Peter Walsh today via web cam.  He could not see me (thank goodness because I was sitting with my sweatshirt on and no makeup!) but I was on the phone.
I was asked by Office Max if I wanted this opportunity. Heck yes!!
Peter is coming out with a new line (they are soooo cool) of organizers for the office called the you.organize series and we are lucky enough to get a preview here.  I am glad….I was sure hoping he would.  My favorite is the wall modular system! I love the look of it and it is so functional.
I asked him about filing though. That seems to be my biggest challenge when I work with clients. I wanted to see what his thoughts were. Also on the programs where you log all the information into your computer and each file folder gets a number. Then you put in a key word and it shows you where your file is.  They work great and I have used a version or one with one client. But….I do not like that you can't open the file drawer and find your file without logging onto your computer first.  *The client I had use this system, I still labeled the front of his files with the file name & the number.
Enjoy my interview (as nervous as I was…) with Peter Walsh. Plus the fact that I could see him in the video but was talking to him on the phone. Well when we were  making this…his voice didn't match his mouth! I felt like I was watching a foreign film. LOL  So I had to keep looking away from the screen because it was throwing me off. (You know as I get older it doesn't take as much to throw me off! ) Thank goodness on the final video he talks just fine!
Thank you SO Much Office Max and Peter for this opportunity!
You can follow Peter's Facebook Page to get answers to even more of your questions.
Tomorrow I am going to share some tips that are from Peter.
Disclosure:  I was not paid for this interview with money or products. I also did not have to pay them to have this interview.  My reward? I got to interview Peter Walsh!!!  yippee & squeels!
We all have an area of our house that gets messy just because we either can't stand to organize it ….or we don't know how?
I would say for me the area that I like the least is paper management. The file system! I have one that works for me. But what works for me certainly doesn't always work for my clients.
There are file systems that you can have your broad topics: Home management, Cars, Bills, Kids.
Then you can have those systems that people like to micro file: Business meeting Aug 7, 2009, Billy's monthly karate etc…
There are some that love the paperless concept: Neat receipts or a Snap Scan by Fujitsu that can scan all your receipts, business cards etc.. into your computer – thus ending most paper content.
There are those that are scared to throw out a single piece of paper. I had one client that has a huge amount of paper and files. I thought a Snap Scan (my sister recommended….she loves hers) would work well for him and he agreed. But I knew with him, it would only be for magazine articles and articles related to his profession. The volume of these things alone was immense. No one can MAKE someone throw something away if they aren't ready. We can encourage them to and try to get to the bottom of why they feel they can't part with it…but bottom line is…it is theirs and their decision.
But to get on with my story – After hours of scanning and several boxes of papers, magazines etc..that I was thrilled we were going to be able to get rid of since we had just scanned them….. You guessed it – he didn't want to throw them out…just yet. We did talk and I did convince him that he had all the information and as he backed everything up automatically every 30 minutes (I think) he wasn't losing any of that information.
So what do you hate to organize? Share your thoughts, your pictures….I'd love to help if I can.
Disclosure: I am not presently representing either the Neat Receipts or the Snap Scan, I have used them both in the past and did a past review on the Neat Receipts.
NAPO 2010
I had to make a hard call this year. The NAPO (National Association of Professional Organizers) convention was in Columbus OH! That is my home town. So I had to go. But it is certainly not an inexpensive conference, and unlike my blogging conferences, there was not going to be a sponsor for it.  Because I was at home, I decided to get a Market place table in the expo hall and sell the pouchees and Card Cubbys.
I had a great time and although I missed some wonderful speakers, I did get to make some new friends and see some old friends.

Here are the names and links to those who were in my video:
Linda had a table just 2 away from me. She began her Home Show Organizing business a couple years ago, but because she had to care for a sick husband, it took a little longer to get going than she hoped. But it is off the ground now and going to fly high! She is super friendly and would be great to work for! Get in the the ground floor if you have any desire to build a business
Angela had a table right next to me.  She was a speaker at the conference too.  I didn't realize that I had seen Angela at the 2008 NAPO conference while I was waiting to take a picture with Hellen Buttigieg. I took the picture of them in the slide show.  Just happened to see this as I was going through the pictures and realized it was Angela! Funny huh?
I loved watching Hellen's TV show, Neat when it was on. She was at the NAPO 2008 conference that I was at.  She came up to my table at this expo and I didn't realize who she was at first. But I felt like she looked familiar. I realized it before she walked away and asked what she was doing now. She is speaking at events and running her business.
Olga and her mother stopped by my table and loved the pouchees. They were so cute. Speaking in Spanish to each other (thank goodness not to me, otherwise I wouldn't have understood much of anything.) They came all the way from Bogota – Columbia. She posed for me with the pouchee showing how much she loved it! So cute!!!
Heather and I kind of knew each other.  I did a review and giveaway of her invention – The Greeting Card Keeper last year. So it was really fun to get to meet her in real life. She was so excited to be a part of the expo at NAPO. I told her this was exactly where she should be because Organizers NEED her products for their clients. Then she was so sweet to give me one of her card albums before she left.
Tanna is one of my blogging buddies!!!  It was so fun to see her at the NAPO conference. We are both Professional Organizers and have blogs about organizing. We met for the first time at Blissdom 2009 (I think) because we were both organizers.  While at blogging conferences all those people are into the social media like we are. At NAPO there are some of the Organizers who participate in social media…but not many. So it was like "home" to see Tanna. I wish we would have had more time to visit.  But we'll see each other again soon at the next Blogging conference.
Debbie stopped by my table and then brough Marcy back to show her the Card Cubbys and pouchees.  I took this picture as they were looking at the Card Cubbys.
Jim Deitzel and Erin – Rubbermaid
Jim is @Rubbermaid and Erin is @RubbermaidErin on Twitter.  I never did meet Lauren who is @Rubbermaid2 . They are so nice and responsive on Twitter. I have to admit they have increased my awareness of Rubbermaid in regards to organizing for me.  I am sure they have for many other organizers also. When they were closing up their display they told me I could help myself to what ever I wanted from a pile of things they were giving away.  I picked up some drawer tray organizers!  I did a review on these and liked them….so was thrilled.
I have been working with Kathy for over a year. I have the pouchees I sell in her online store. I will soon have the card cubbys also.  She has been great to work with and has a very successful online organizing store.  It was fun to meet her in real life too!
Monica is one of those Professional Organiers that is up on the top of the Professional Organizers scale. She has been on TV and is a sought after speaker. I remember seeing her in the lobby of the Reno hotel at the 2008 NAPO conference and got the nerve up to say hi. She stopped and talked to me for a minute and was telling me how important it is to come to conference. I was thrilled that she talked to me.   We talk now on Twitter @MonicaRicci and Facebook.  So when we saw each other at this conference she came around the table to give me a hug.  You feel like you know people better when you have talked to them online.  We help each other by tweeting out our blogs on twitter and facebook. It's all about networking and working together to help each other grow. It was great to see her after talking online.
The NAPO (National Association of Professional Organizers) conference was in Columbus, OH this year. Yeah!! That is my home town. The NAPO Ohio chapter worked so hard on this whole thing. I am in the chapter but did absolutely nothing for this. (aren't I great? LOL) Between working at the pediatric office on most of the days the meetings are on and my social media and traveling I have made it to very few meetings this last year. (bad NAPO member!)
But I decided rather than going to the sessions at the conference, since I was local I was going to sell the pouchees and now Card Cubby's that I sell. I have had a blast the last 3 days meeting people and introducing so many of the Professional Organizers to both products. They are so easy for me to sell because I use them both and love them both.
The picture above is my marketplace table. It was so nice that they made this option available to us "little folks". There are expo booths of course that Brands can use, but I could never have afforded that. So they did this option this year and I think they had a great turn out.
Thanks NAPO members for coming by to say hi.
I will post some more pictures tomorrow!
Professional Organizers love the Butler Bag.
Why do Professional Organizers love the Butler Bag?  Well…I wanted to find out.  I had heard of them, I saw all the organizers in one of my NAPO local chapter meetings going ga-ga over one that someone had.  But I really didn't have a desire to try one.  I think the biggest reason was because I sold the pouchee purse organizer, and I didn't think I could use the pouchee and the Butler Bag together.
So when they called me from Butler bag and asked if I wanted to review one, I said …Sure. I told her that I sold the pouchees and I was curious to see if it would work.
Here is why the Butler Bag is different and special:
There is an organized section in the bottom of the purse.  It is removeable.  I had heard that the purse was very heavy. I don't know if that was a "first edition" model or what, but this insert is not heavy at all.  The purse is a bigger purse that I picked out  The Day Croc  and it isn't any heavier than any other purse its size.
I would have liked there to have been a zipper pocket on the inside of the purse, so I did miss that.  There are two size pockets on the outside ends. I like that.
Here is the finished and full purse:
But guess what?  My pouchee worked! It is the light pink organizer with my checkbook and keys in it.  I had thought it would sit on top of everything, but it slide right down on the side of the organizer section. I fit my Card Cubby (dark thing to the right of the sunglasses) also fit down in there perfectly!!  Beside the pouchee is my little cosmetic bag that I keep all my little nick nacks in. It fit great.  I fit my camera, flip camera, multitool, gum, lipstick, stain remover stick and coupon organizer (slim black wallet looking thing that is behind the cameras at the back of the pic)
So my thoughts…I like it!  It's not too heavy….I can fit my pouchee and card cubby and my other items.  It works.  The only thing is that I didn't pick out a summer color. I picked out a dark brown. I would love to have a lighter fun color.  I think the only negative I could say would be that I would have liked to see a better color selection.
To Purchase Your Own:
Go to Butler Bag.com  and purchase one. Butler Bag is so wonderful that they extended a discount  code to my readers!!  You can Buy 1 bag at full price and get your second bag at 50% off. (Great gift idea!!….one for you…one for them!)
To Win: A Butler Bag (Same or less than value of the Day Croc)
Go to Butler Bag.com  and tell me which bag you like the best.
**Be sure to come back here and leave me a comment.  Your e-mail needs to be either on your comment or easily accessible in your profile.
For Extra chances to Win:
**Each of these HAS to have a separate comment written please. (I know its a pain, but other wise you won't have as many chances if you don't)
You can find all the links in my right hand sidebar.
1) Subscribe to my Organize with Sandy Blog – for 5 extra chances to win.  *Be sure to leave a comment for each time!
2) Subscribe to Chat with Sandy – for 5 extra chances to win.
3) Follow me on Twitter – @OrganizerSandy
4) Follow me on Linked In
5) Tweet out this giveaway up to 3 times per day. Write a comment for each time you do with the link.
6) Add any of my 3 buttons (Organize with Sandy, Reviews, Chat with Sandy) to your sidebar and come back to let me know. Separate entry for each one you add.
See….lots of ways to enter to win!
This contest will run until 11:59pm est on  May 4, 2010 . *THIS CONTEST IS CLOSED*
Any comment that comes in after the above time will be deleted.
This is open to US mailing addresses only. One person per mailing address only. Winner will be chosen by Random.org
You will have 48 hours to reply to my e-mail if you win to be eligible. If I don't hear back then I will go to the next winner.
Disclosure Policy – I did receive this Butler Bag free of charge. All the comments and opinions are my own.
Reloading Your Closet
Now that you have everything out of your closet and you have some extra shelves or space in your closet….how do you "reload" your closet?
If you have sorted the clothes down to the ones that you really do wear, you should have less clothes to put back in than when you started.
There are a few tips that you can try if you would like when you put your clothes back in….just to see if you REALLY wear them.
1) Turn your hangers backwards when you hang up your clothes. So that you have to reach under and hook.  When you wear it, turn the hanger correctly. After 6 months or a season, any clothes are still flipped backwards – you haven't worn that item. Donate it.
2) Put a hanging mesh bag in your closet (or child's closet).  Any clothes that you don't want to wear, or have a stain or tear and you aren't wearing – put into the mesh bag. Each month or two, empty that and sort into donate or throw away.
Bins and Baskets and Hangers
I suggest plastic or wooden hangers for your clothes.  I used to think it was just silly and that the wire ones were just fine. But as I started using the plastic ones I noticed my clothes hung nicer on them and had less "hanger marks".
You can also Color Code with your hangers if you use plastic.
1) Advantages – you can see who's clothes are who's at a glance. It makes taking them up and putting them in closets easy.
2) Disadvantage – Making sure you have enough of the right color for that person. When you run out, going to the closets and gathering them up.  Or when you go to buy more (as in my case) of a fun color like bright green or hot pink – they do not have those colors anymore.
I have used shades.  I use the bright green, orange and pinks.   Hubby uses black or brown. Kids use white, blue and purples.  So it is still general, but not as specific…so it simplies but still gets the same point across.
There are also many different hangers that help you add space to your closet.
Bins, Baskets and Dividers
There are many different closet organizers on the market.  You can pick up inexpensive baskets or bins at your dollar store or discount store. Be sure that they are ones that you can either see down into when you place them, or you can see through.  You do not want to have a bunch of pretty baskets or bins that you have no idea what is lurking in them.
You can find Wire Shelf Dividers in several places that can help you divide jeans, sweaters or towels.
When placing jeans, sweaters or towels on your shelves. Be sure to put the fold side out. It will just look neater and be easier to grab if you have the fold and not the open side facing out. (does that make sense?)
Make a place for each item. If you find you do not have room for it all – then back to some more donating. If you put too much in, you will not have a place for everything and then you will have a mess again soon.
Remember that when you bring in a new item – donate an item.
Disclosure: The links in this post are NOT affiliate links. I just wanted to give you some help where to find things or to show you what I was talking about.


I liked this post to:
A Bowl Full of Lemons Getting Organized Challenge for Closets
Finding additional Room in That Closet
Now that your closet is empty, I am sure it looks something like this. (Note vacuumed carpet!)  Actually this is a really good time to really clean it up. So it really could look like this soon.
The next step is creating more room in your closet if at all possible.  You might have a lot of wire racks or wooden ones in your closet already (lucky). But that doesn't mean that they are being functional for you.
Create More space
1) You can call in a professional company to completely build you new "inners" for your closet. That would be a dream for me to have one of those companies come and do a closet for me.  But, for most of us the cost is too much to have that luxury.
2) You can install your own system.  The Container Store has some great closet organization systems.  Just be sure you have the know how when it comes to precess measuring and installing.  There are some professional organiziners that will install this kind of system for you (not I, says the "Not a Closet installer" organizer Sandy).  The stores also have installers that can do them. This would still be less than a closet company.
3) You can install just a few wire racks, or some simple solutions that are low cost  and it can still make a world of difference.
Here is an example of adding an additional wire shelf. So often the wire racks in the closet have the one shelf and then you have all this wasted space until you hit the ceiling.  Use that space.
Here is another example of addional shelves being used in a closet.  This person did not have a linen closet, so adding these shelves in their closet worked great for their towels and also some extra clothing.
Double your space by buying one of these hangers.  It is an extra rod that hooks onto the exsisting rod. It works great in a childs closet so they can reach their clothes. It also adds double the hanging space. Works for blouses and pants.
If your top wire rack is too low to make this work, maybe just moving that wire rack up higher would allow for addional space underneather rather than above.
Think outside the box to make some extra room in your closet
I linked this post to:
A Bowl Full of Lemons Getting Organized Challenge – Closets
Photography Makes A Big Difference For Bloggers
Cameras
I got this camera several years ago. By todays digital standards it is outdated.  I was loving taking pictures and wanted to make a business of it. I took a photography lighting class and guess what….got scared off.  I thought I could never do all that this guy was doing and that my pictures would never be what they needed to be to make a business.  What if I messed up someone's wedding with my pictures?
I still enjoyed taking my own pictures, but then the camera got to the point it was so heavy to lug around.  I got busy with my organizing business…and it was much easier to take a small point and shoot camera into a clients home for pictures.  Then having it with me in my purse was great! Loved it..and still do.
But…I am getting the bug again to take some "good" pictures.
My friend Kim from Crafty Mama of 4 (it's her birthday today by the way) has really gotten into taking pictures.  She was here for the weekend when we went to the Blogpaws conference.  We were driving home and she made me asked me to stop so she could take a picture of a sunset in the country.  It made me remember how I used to be.  Looking at everything through the lens of a camera.  Wanting to take pictures of everything and looking at the lighting on objects rather than the objects themselves.
So while she was here I went and got this camera out. I charged the battery, but then got an error message.  I took it into a Cord camera store and the guy looked at the Compact Flash card and said, "Yes…I thought that was the problem, you have a bent prong down in the camera, that will be $225 to fix."
"What?  $225 just to straighten that tiny metal prong way down in there?  Couldn't I just take a toothpick and straighten it myself?"  With that statement he picked up the camera and took out the battery. He said that if someone would decide to try and do that and the battery was in…if 2 of the prongs touched each other it would short out the camera.
I took my camera and left…pretty bummed. Not sure if I should spend the money and have my camera back….still wondering if I would decide the same thing that it was just too bulky to really use very much.
But….guess what…I took a toothpick.. ..and of course my big magnified light (with reading glasses it was still hard to see) and bent the prong back. Before I started it did look like it was touching the prong next to it.  So I might be to late…it might already be shorted out since the battery had been in it while it was like that.
He told me that when it was fixed I would have to buy a new CF card because if I used the same one it would mess up the prongs again since those holes were now messed up.  I went to Walmart last night and picked one up…..brought it home….put it in very carefully and it fit. Now to see if it works.
It did!!  Yeah….my camera seems fine.  I'm excited. So for the cost of the CF card ($24.99) I had my camera back.
Now I just have to learn to use this flash that I bought. I got it right after the lighting class (cause I thought I would need it since they all had them) and never figured out how to use it.  So I need to either learn to use it or sell it.
Peter Walsh It's All Too Much DVD Reviewed
I think most of you who read my blog have come to realize that I love Peter Walsh.  So you can imagine how excited I was to watch this DVD and read the book when it came in the mail for me to review.  He breaks down the organizing and gets into your head to get to the root cause of your organizing problems. Plus who doesn't love listening to his accent?
His book, It's All Too Much, has been a great success….now he has that information on DVD form.  So many of us don't have the time to read or find it is harder to digest  "How To" information in book form.  Having someone do it for us makes it much easier.
Peter Organizes
1) Your Kitchen
2) Your Living Room
3) Your Entertainment Area
4) Your Closet
5) Your kids Room
6) and much more
He simplifies is and gives his reasoning and some great principles along the way.
I don't have one of these DVD's to giveaway (I wish I did…as I truly recommend it) But you can purchase the Peter Walsh DVD here. it
It's All Too Much – So Get it Together Book for Teens – Review & GIVEAWAY!
It is best to break habits earlier better than later right?  If you feel your teenager is already having a problem with clutter, then this would be a great book for them.
It tackles the "head" stuff that goes along with clutter, but in a digestible way for teens.
The book discusses how to organize:
1) Book Bag
2) School locker
3) Bedroom
It discusses:
1) shopping
2) excesses stuff
3) extra curricular activities
I think any information that can start a teen off right before they have their own place is worthwhile.  Coming from Peter Walsh..it's just icing on the cake.
To Purchase Your Own:
You can go to Peter Walsh's site to order It's All Too Much (Teenager version)
To Win a copy of the Teenager version of It's All Too Much – So get it Together Book:
Tell me about a teenager who could use this book.
**Be sure to come back here and leave me a comment.  Your e-mail needs to be either on your comment or easily accessible in your profile.
For Extra chances to Win:
**Each of these HAS to have a separate comment written please. (I know its a pain, but other wise you won't have as many chances if you don't)
You can find all the links in my right hand sidebar.
1)Subscribe to my Organizing with Sandy blog – 5 chances to win (be sure to leave 5 comments)
2)Subscribe to my NEW Blog Chat with Sandy for 5 chances.
3) Follow me on Twitter
4) Follow me on Linked In
5) Tweet out this giveaway up to 3 times per day. Write a comment for
each time you do with the link.
6) Add any of my 3 buttons (Organize with Sandy, Reviews, Chat with Sandy) to your sidebar and come back to let me know. Separate entry for each one you add.
See….lots of ways to enter to win!
This contest will run until 11:59pm est on  Monday April 26th, 2010.  THIS CONTEST IS CLOSED*
Any comment that comes in after the above time will be deleted.
This is open to US mailing addresses only. One person per mailing address only. Winner will be chosen by Random.org
You will have 48 hours to reply to my e-mail if you win to be eligible. If I don't hear back then I will go to the next winner.
Disclosure Policy I was given 1 copy of the Peter Walsh DVD and 1 copy of the Teenage book to review without cost.
Organizing Closets – Too many clothes and not enough space
With Spring here many of us are spring cleaning, trying to make more room for the summer clothes and are having a terrible time with it.
I have heard from several of my friends lately in regards to their closets.
One of my friends Beth from Plus Size Mommy had this post up and had a dilemma.  Here is her post on Closet Organization or really her Closet Question.
She wondered what to do with all the clothes that do not fit. She is working on losing weight and she presently has some clothes in smaller sizes that she plans on being able to fit into before long – but she doesn't have the space to store them.
You can't fit 5 years worth of clothes into a 1 year size closet. It just isnt' going to work, so something has to go.
The Sort
Take out each piece of clothing and give it about 5-10 seconds to make a decision.
1) Do I LOVE it?
2) Does it FIT?
3) Do I WEAR it?
4) CAN I Wear it? Is it Stained, torn, in need of repair?
What do you DO with them?
If you can answer yes to all of these questions – then put it in your KEEP pile.
If you don't love it, you don't wear it or it doesn't fit – put it in your DONATE pile (Use a white trash bag)
If it is stained or torn or in terrible shape – put it in your TRASH bag (use a black trash bag)
The Down Sizing Dilemma solved
Now, if you are in the process of losing weight and you have clothes that you know you will have to re buy – pick out a couple outfits to keep in that size. The ones you love and are in the best condition. Store those in a plastic clear bin and label them with the size. Get rid of the rest.  Hopefully these are just "passing through" clothes because you will still be going to even a smaller size that you get to buy new clothes for. yippee!
I liked this Post To:
A Bowl Full of Lemons Getting Organized Challenge – Closets
Are you always running to catch up?
Does that sound like you?  Do you have a reputation for being late?  Do people tell you an earlier time just to try and get you there "on time"?  Time management and being disorganized or having clutter in your head…can go hand in hand.
Break down your day into 15 minute increments.
For instance: If you have to be at the school by 3:00 to pick up the kids, but you need to go to the bank and grocery store first then plan it this way:
3:00 – Be at School
2:45 – Leave for school. (It takes 10 min. to get there from school – but use 15)
1:45 – Be at grocery to do the shopping.
1:30 – Leave from bank to go to grocery. (It only takes 8 min. to get there, use 15)
1:15 – Leave for bank. (It only takes 10 min. but use 15)
So to get to the school by 3:00, you need to leave the house by 1:15. You will have an extra 17 minutes to play with if there is traffic, or if the grocery store is crowded. If you end up being early, just keep a book you are reading or a steno pad in your car to make a "to do" list.
Now make sure that 15 minutes before you get ready to leave the house you get your keys, grocery list, banking items ready and have stopped by the bathroom.
So if you need to, set your timer on your stove for 1:00. Once you get in the habit of using 15 minute increments to plan things out, it will become easy and natural and you won't have to worry about being late.
Because your clutter is now cleaned up off that kitchen counter, you can find those keys and bank book and grocery list and you can get out the door on time!
Time management is much easily accomplished when you do not have clutter blocking your path!
Pet Bloggers Conference
Blogpaws – A conference for Pet Bloggers or Mom bloggers that love their pets.
This was the first Blogpaws conference ever and I got to go. It took place in Columbus Ohio (yeah…hometown!). I was given a ticket by Superdumb SuperVillan (Thank you!) when she wasn't able to make it. Kim from Crafty Mama of 4 came into town and stayed with me.
This was certainly a different blog conference than I have ever been to. I am used to hearing babies cry or toddlers running, but never have I heard a dog barking while a session was going on. Yes…the little dog kept barking at the Great Dane (who was a giant baby). Oh, by the way this stroller had 2 funky (I think hairless, but honestly don't know the real name for them…spinx maybe?) cats in it.  So funny. I hate that this picture was blurry. Because this blinged out "Cat-illac" stroller was a hoot!
There was Doggy playground (yes…like a baby daycare for dogs) that owners could use if they didn't want to take their dogs into the sessions. I think the equiette was to take your dog out of the session if he/she barked or misbehaved. Surprisingly enough the dogs were very well behaved.
Majority of the bloggers were pet bloggers of course, I don't think there were too many other "Mommy bloggers" – but we had a great time.
I will have some pet products that I am going to do and think that I will have Sadie and Gizzy (my dogs) do those reviews.
I have even thought that maybe I will do a bi-weekly post from one of the local pet shelters of a dog that needs to be adopted. I am not going to have a blog or twitter site for Sadie and Gizzy…but thought it would only make sense if their names (and probably videos) were on the product reviews.
What do you think? Like it?  Dumb?  Give me some feedback please.
Organizing Your Pet Supplies can be tricky.  If you have pets you realize that they do not come without their "stuff".  There are leashes, brushes, nail clippers, etc…  There are some things you need to think about when you are organizing your pets supplies.
Organizing Supplies
Decide on the Location
Each family has to decide what place will work best for their home and their needs.  Either one spot in the garage, or mudroom or laundry room. Maybe you have space in your back hallway  that will work. Using a piece of furniture like I did might work for you. It can go right by the back sliding door where the dogs come in and out.
Gather all the dog paraphernalia
The first thing you should do in organizing your supplies is to sort through them.  Decide if you (your pet) still use this item or if it is too small, or worn out or too dirty.  If it can be donated, it would be great to donate to a shelter. If not, then pitch it.   Medicines, leashes, brushes and clippers, bandanas, clothes (if your dog wears them).  The food might need to go in a separate spot or toys. It depends on space. But try to keep as many of the little things together as possible.
Decide on a solution for storage
This is the solution that I have found for my 2 dogs.
The top 2 drawers have the most frequently used items. Their leashes and their brushes.
These two drawers have their shampoos and and medications they have along with a sweater for Gizzy (that she doesn't wear much) and a small dog bowl that we use outside.
The bottom two drawers have towels (when feet are wet and muddy) and an old dog halo collar.  We keep their dog food out in the garage in a sealed plastic roller bin.  Their toys are in a basket in the family room where they can reach them and their dog biscuits are in a Longenberger basket on the counter.  But all the rest of their supplies are in this chest of drawers.
Here are some other ideas for Storage
You can use peg board and baskets in the garage. Or just some unique peg board like in the picture
You can make a pet supply closet like I found on this blog post by the Organizing Aussie Check this out because I LOVE this.
How fun is this? If you have the space in your mud room or where ever your food is located – take a new metal trash can and paint it cute for your dog food.
Be creative and fun – Think outside the box but be sure to keep your pets supplies together.
I Have A Dog With Lots of Fur To Review The FURminator!

I recieved this FURminator deluxe deShedding tool free of charge to do a review on. She sent me the large size since my "shedding dog" Sadie is about 55 pounds.
I had actually purchased a small FURminator (classic) a few years ago and wasn't all that happy with it. I didn't feel that it got as much fur out as my favorite "horse loop brush" that I currently used.
So I did have my reservations about what it could really do. If it wasn't any better than the other one I tried….I was going to have to give it a "not as good as my other brush" reviews.
But guess what? It must have been the size (size does matter here!). This one got out a huge amount of fur just on the first pass. Sadie sheds like crazy, so I know there are tons always there. I made a pile (you will see on the video just 2 passes of the brush) and got so much out of her.
I then tested against my brush that I love. Since it was raining outside I couldn't fully brush her with it, because it HAS to be used outside. It doesn't gather up the fur, it just pulls it out (and makes it staticy) and it gets all over. But I also notice that it did not get out nearly as much fur on the few passes I did make with it in the house. (pics on video)
It is solid and seems very well made. It is not the least bit flimsy and doesn't feel loose or cheap.
I have to admit that I am a convert. (No…I am not just saying this because I am reviewing it and they gave me one…I REALLY like it) I think what I like best is that when you get this big bunch of fur in the brush…you can just press down on the FURejector at the top and it just floats off.
To Purchase Your Own:
Go to the FURminator.com site and look for a store or web site you can purchase them at.
Disclosure policy - I was given a FURminator deluxe deShedding tool free of charge. These opinions are my own.
Laundry – Don't you Love it? lol
I am going to share the laundry process I use at my house.  It is simple and straight forward, but it works.
I have to admit that I am surprised that I hear some people say they don't use hampers or laundry baskets. I guess I wonder where they gather their dirty clothes.  How do they transport them from the bedrooms to the laundry room?   What do they do with the clean clothes when it is clean? Do they fold it right away? Fold it in the laundry room? Sort it? Who puts it away at your house?
This is the method I use and have used since I had a family.
Laundry Hampers
Each person has a laundry hamper in their bedroom. There is also one in the kids bathroom. Dirty clothes go in them. (or around them as kids will do…What? You can't hit a basket with your dirty clothes?  ….that usually works). Oh…and I discovered Sock Sacks which I love. I did a review on these last year and we still use them and I think they are great. Each child has their own sock sack. Their name is on it. All their dirty socks go into it.  Then you zip them up and toss them in the washer/dryer. No more sorting. Each childs socks are already separated. I just put their sock sack into their cubbies and they put them away.
Laundry day (or multiple days at our house) each child brings down their laundry basket. Since the 2 boys share a room, one brings down their hamper and the other brings down the bathroom hamper.
I sort the clothes into the the laundry room hampers to be washed.  You can see my video I did on my laundry room here.
When they come out of the dryer, I hang up clothes right then and fold the other clothes and put them into laundry baskets.
Then we carry up the laundry baskets.
I then sort the clothes into the kids cubbies and they put them away in their drawers.  I didn't always use this cubby idea. I used to have smaller laundry baskets that each child had. But this house is smaller than my old one and we just don't have the room.  I had this small area at the top of my stairs and this worked great.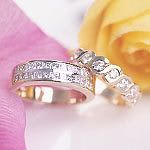 I was inspired by @DelightfulToni to write this post. She posted a tweet "Unless u have legal documents saying u are separated or divorced, YOU ARE MARRIED. Am I the only 1 who believes in being faithful anymore?"
It made me think back to my separation and divorce. To you @DelightfulToni – you just keep honoring the vow you took before God and He will honor you.
Here is my story and I'll try to keep it brief.
*Married for 17 years
*Try to work on it for 5 months.
*While he was away on a business trip he told me he wanted a separation.
* He left for 17 months.
* Called me at 2:30am after 17 months & wanted to talk.
* He came back.
* That was 3 months after he was back, renewed our wedding vows in front of 100 people.
* He left 2 months later, after a 10 day business trip to CA. Came home without his ring on.
This time I was ready to say it was over. I couldn't trust him any longer. He spent the last 6 months assuring me he would never leave me again. Telling me I was being dramatic when I started seeing the signs. Obviously I was right.
I still didn't take off my ring. Well…I did take off my engagement ring at that point, but not my wedding band.
I didn't date, I didn't even think of dating. I was still legally married.
The Divorce took 18 months. The ring stayed on. I was married and had taken my oath in front of and honoring God, and didn't want to break it. I wasn't going to willingly.
So funny, the night before my court hearing to finalize the divorce, my neighbors (as we all sat outside on one of their porches) told me I should take off my ring since it would be over in the morning. I told him (he was 78 years old) that until the judge pronouced it, I wasn't taking it off. Then I tried to wiggle it and it was no where near coming off my finger. Darn it…I had hoped to take it off as soon as the judge said it. My neighbor told me he would cut it off as soon as I got back to my house tomorrow. I thanked him and told him it was a deal.
Court day. We were up in front of the judge as she was saying all her stuff – then she spoke the words that we were legally divorced.  It was 2 months shy of being 20 years. As soon as she said it, I stood there (and without anyone knowing what I was doing) I tried to take off my ring thinking it wouldn't come off. It just slide effortly off my finger. I smiled and almost laughed out loud. To me it was a confirmation from the Lord that I had honored him in trying to keep my marriage together. I had been faithful to my wedding vows in everyway and HE released me in that moment, not the courts. It was truly a "God" moment for me.
As the 2 lawyers, my now ex husband and I walked away from the judge and kind of all stood together I told my lawyer thank you and made some little joke I think. I was almost elated at what had just happened. My ex looked at me and said that this was not a time to be so happy. I didn't say anything to him or anyone else at what had happened.
It was my little secret with God at that moment. It was almost a magical moment – that feeling I had.
Droid Smartphone
The Droid Eris by Verizon is an HTC phone on the Android network.  I wanted to review the Droid Eris because I loved the Droid other than the weight and the keyboard. So what makes better sense then to try the Eris?  No pullout keyboard to mess with, so of course then it makes it lighter.
I loved many things about the Droid Eris.  There were so many free apps to download. That is a game all in itself, just going through and downloading apps and then seeing what all they did.
Here were a few of my favorites
This is Google Sky Map (the Droid had it too). You just hold the phone up to the sky (or really anywhere) and it will show you the constellations and planets that are in the view of where you are pointing. So cool.
This is the Coin Flip. It shows what appears to look just like a real quarter and then you flip the jerk the phone and it flips the coin.
The compass. Now this is really cool.  I think if you were out hiking or such it could really come in handy.
This is a coupon app. I looked for a Kohl's coupon and got this. I did not take it in to see if they could actually scan the code, but from my understanding it will work.  Loved that!
The things that I am still not thrilled about. I couldn't get the Google Navigation.  The Droid had it and I loved it. But the Eris doesn't have it yet, it might when they upgrade, so it is still a possbility.  Also with the Android you have to use either gmail to get your mail or have the yahoo plus that you have to pay for.  So I couldn't check my e-mail on it.
The on touch screen keyboard was fine. I perferred it on the horizontal so I had a little more room for my fingers. I didn't have as many spelling errors because of the keyboard.
Great phone and great price!