How To Clean A Chalkboard Painted  Wall
Chalkboard walls are tons of fun!!
But they are also  messy!  Something I didn't really think about when I painted two different walls with chalkboard paint.
The kitchen
The Entryway
I was getting ready for my son's graduation party and had just finished painting the chalkboard walls two days before. I knew I had to do something to "cure" them.
Preparing the Chalkboard
1) Painting – 3 coats.  Make sure to measure the area you are going to paint to make sure you have plenty of chalkboard paint. The quart went pretty far, I still have some left after all I did.  Follow the directions on the can.
2) Cure – After it has completely dried.  Chalk up the entire board.  It is easiest to use the side of the chalk.
3) Erase and Use
How To Clean Your Chalkboard.
I'm sure you have lovely drawings all over your chalkboard
1) Erase using a chalkboard eraser. (Actually I grabbed a wipe board eraser at the store instead, so I still have to buy one)
I wish you could have seen the chalkboard dust flying while this process was going on.
Guess what you have now?  You have a lot of chalk dust all over your baseboard and floor.
Then of course if it isn't cleaned right away you have the kids and dogs walking through and tracking the chalkboard dust.  (not that I would know)
Now that you have erased everything, it is going to look something like this.
I am guessing it would have come a little cleaner with an actual blackboard eraser rather than the dry erase eraser that we used, but you will still have chalk residue either way.
2) Use a rag and wet it, but be sure to wring it out good.
Wipe the wall down and let it dry.  It will still have a film on it when it dries.

3) Use a little bit of mild dish detergent or liquid soap and wipe it down again.
4) Rinse it with clean water again.
It should look much better.  Mine wasn't quite dry when I took the picture, so there are a few streaks.

Suggestions if you decide to have a chalkboard wall in your home:
1) Have a dust buster near by
2) Realize it will get messy, so plan where you put your chalkboard wall
3) Use chalkboard markers only. Although I found them to be much harder to use on a vertical wall. I had to go over the wording several times when I was writing the Congrats Tim on the front wall.
4) If you have children with allergies, consider the chalk dust first.
5) Plan ahead and it will still be fun.
6) If you can't stand dust or mess…really consider your options before you paint a chalkboard wall in your home.
Chalkboard Walls, Chalkboard Mini Chest of Drawers, Chalkboard Picture
I got a quart of chalkboard paint and went to town!
Chalkboard Drawers
I showed you in the other post how I painted the front of these little drawers with chalkboard paint. I love how it came out.  If you hadn't seen my dining room makeover post, then you might want to check it out. But I hung this on the wall in my dining room.
Chalkboard Picture
I also took the chore board (the bottom one)  and turned it into a chalkboard.
Here it is during the process
This is where I used it when I finished with it. It is hanging in my dining room.  I found this saying on a sign at the store and revised it for our blended family.
The first Chalkboard Wall in my house.
Then I took the whole wall that the job board used to hang on….  and chalkboarded that!!
I hung the new chore board up.  I had planned to use it in my dining room, but was advised not to.
The kids are loving this wall.
You can see some of their lovely artwork.
Plus it looks nice in the kitchen
But I wasn't finished yet!
I created a second Chalkboard Wall in my house!
This wall is in the entryway.  Dave walked in while I was in the process and he just saw…. black wall. He thought I was losing it.

Our front door is just to the right in this picture.  So this is in the entryway.
This came in really useful for my son's recent graduation.
We used the wall as a giant card for everyone to sign as they came in for his graduation party.  I got pictures of all of the messages and he will have this and not have to worry about keeping some big poster or card.
It also made a fun backdrop for pictures.
What have you made with chalkboard paint?   It is So fun!
I'm posting this on these lovely blogs
Handy man, Crafty Woman – Wicked Awesome Wednesday
Organize & Decorate Everything – Home Decor & Organizing Party
Blue Cricket Design – Show & Tell
Creating a House of Grace – Twice Owned Party
Tip Junkie – Tip Me Tuesday
A Bowl Full of Lemons – One Project at a Time
I'm an Organizing Junkie – 52 Weeks
Low Cost Makeover
Our outdoor house lights were in need of a replacement or makeover real bad. They looked terrible. The brass on the light fixtures was all wearing off.  I actually thought one of the lights had caught on fire at some point because it was so black looking.
Enter the terrible house lights.  Two of the four. These two were by the garage, and there are two more by the front door.
We went to Home Depot to look for new lights. Hubby picked out some gosh awful ugly ones that were only $30 for two. (No wonder they were so cheap, no one liked them).  Of course the ones I liked were all over $50 a piece. We certainly weren't in the mood to spend over $200 on the outdoor lights.
So I thought, if I am redoing other items in the house with spray paint, why can't I redo these lights too? So Dave took them all down for me and I disassemble them.
I first used primer and primed everything.
I gave them 2 coats each.
Dave wanted me to get the spray paint that gave the stone appearance.  Why not?
It was so strange going on. I felt like I was spraying a thick sand on the lights.  This was the first coat.
I painted all the little screws that would show and the backs etc.
Notice this picture?  It was one of the ones in the guessing game post.
The pieces of glass were so dirty.
Each light had five panels of glass.  I used ammonia and water to clean them.

I sprayed on two coats.
Putting these suckers back together was not real easy.  I'm sure there was probably an easier way, but I didn't know of it. I used two of the triplets to hold and the third to grab the pieces.
Each one was a little easier than the first though.
I then used a Stone Sealer spray that was recommended.
Here is the finished products.
I think it came out great.  I never minded the shape of the light, just the worn off brass finish.
Now to get them hung back up.
I was a little concerned because up close it didn't really seem to match that great. But from a distance it blends in just fine.
I was really happy how they turned out.  Instead of spending $75 on lights that I thought were really ugly, or spending well over $200 on lights that I liked – we spend about $24  (the primer, paint and sealer were all around $8 each)
Don't forget to link up to my Organizing Mission Link Party this week if you have any organizing, cleaning or DIY posts!
Organizing Headbands
DIY Chalkboard & Dry Erase Scheduling Planning Board
Creating your own schedule board that is geared towards your children/ family doesn't have to be hard. It can be a family communication board, weekly calendar, chore board for the kids, or combination board, or planning board like I created.
I made karate calendar / job board for the triplets.  Their karate schedule is different most every night. It also changes a couple times a year.
I started off with finding a frame. I had one that I really liked, was the right size, but the color wasn't right. So… I spray painted it.
Step one  – Prime and paint the frame.
This is what I used for primer.  I also got the Krylon paint.
I used an Dover white gloss spray paint and it took several coats.
Step 2: Gathered your other supplies
I had the frame, Chalkboard Contact Paper, 18″ x 6′
and the  Liquid Chalk – Works like a Marker Dries like Chalk – Set of 8 Earthy Colors
,a glue gun, an x-acto knife and cutting board and a ruler. I also purchased a long narrow magnetic dry erase board that fit half of the frame.
But I also needed a few other things.  I had purchased this Elmer's Tri-Fold Foam Display board from Walmart for another organizing project I am planning in the future. I knew I wouldn't use it all for that project, so this would work perfect. It is light weight and thick enough.
I also bought some small self laminating sheets.
I had magnets that you can adhere your business card to.
Then I found those cute small clothes pins when I was in Walmart too. They were just too cute. I also bought 3 yards (I didn't need all of that) of a thicker ribbon and some thinner robe like ribbon (for the name cards) along with white hooks.
Step 3: Measure the space that the Elmer's foam board needs to be cut to fit.
First position the dry erase board where it will fit. Then measure to cut the foam board.

I used the X-acto knife to cut the foam display board. It made it easier than scissors to cut and you get a cleaner line.

Step 4: Cut the chalkboard contact paper to cover the Elmer's foam board.

You don't have to cover the back of the board too. Just bring around the edges and make sure you have a smooth surface on the front without wrinkles or air bubbles.
Wrap the edges under and then on the ends I did trim off some of the excess contact paper with the x-acto knife. I didn't want to take off both layers, I just wanted to thin it down when I folded it over.
Step 5: Position the two boards into place.
I first cut a piece of ribbon that would cover up where the two surfaces meet and hot glued to the dry erase board.  I positioned it so that it was half off the dry erase board.
I put hot glue around the inside ridge edge of the frame where the boards would lay.

I then placed the dry erase board with ribbon attached into the frame (good side down).  I then put the chalkboard covered foam board into place. I first hot glued the edge of the chalkboard foam piece that would meet up against the dry erase board. Once they were in place I held it up without turning it over to make sure the ribbon was in place and then pushed on it to make sure it would adhere to the chalkboard piece.  This is what the back side now looks like.

I also gave a squirt of some hot glue in between the crack where the two pieces meet.
Turn it over carefully once it has dried and this is what it looks like at this stage. From here you can customize it.  You may want to leave the top blank for hand written notes or magnets. (See the ribbon across the middle?

Step 6: Put the screws in place.
I just purchased the small hook screws. I didn't need to pre-drill them, I just positioned them and screwed three of them in the bottom, one for each of the triplets.  Then two across the top for the ribbon to tie onto to hang it.
Step 7: Make the Name Cards
I got out some of my old business cards and used those.  I put two of them together for a little thicker base.  Then I covered those in the chalkboard contact paper.
Once I covered three of those I cut the thinner ribbon to the length I wanted. I did bring it down the side of the business card to fully measure.
I then wrote each of the kids names on the chalkboard covered name card in the chalkboard markers. Be sure to let them dry completely before you complete the next step.

I then opened up one of the laminating cards and placed the name card upside down on. I placed the string down along the edge of it and then covered the laminating sheet. Be sure to tuck the other side of the string down.

Step 8: Make the clothes pin magnets
I again took one of magnets for the  business cards.  I covered the sticky side with a piece of the chalkboard contact paper.  I then cut it into two strips length wise. I then used the hot glue gun and glued the clothes pin onto the chalkboard contact paper covered side.
I made one for each day of the week.  I only used Monday – Saturday on my board though. The kids don't have karate on Sundays, so I didn't want to crowd them.
Step 9: Make the small cards with the time on them.
I then cut up some of my old business cards in half. Covered those with the chalkboard contact paper and wrote the times on those.
Step 10: Write the jobs on the chore board.
I put a number 1, 2 and 3 on there, because the triplets change seats at the dinner table.  They will have their seat assignment, and chore for a week at a time.
Remember if you mess up, you can use a wet cloth and erase .. and start over.
Step 11: Put it all together
The weekly karate schedule
The top bow. It hides the hook that it is hanging from.

The weekly chore board and seat assignment for the triplets.
The final project
Isn't it cute?  I am really excited about using it.  It is going to go against a periwinkle wall when my dining room is finished.
I Love Your Comments!
I'm linking this post up to these lovely blogs:
Cherished Bliss – Craft and Tell Tuesdays
Bella Before and After – Amaze me August
Tip Junkie – Handmade Projects
A Bowl Full of Lemons – One Project at  Time
This project has been compensated as part of a social shopper insights study for #collectivebias. The pictures, project and thoughts are my own.
Organizing Doesn't Have to Be Expensive!
There are common everyday items we use and throw away that we could recycle to help us organize. Last week I showed you how you can use empty toilet paper rolls and duct tape to make cool cord and cable organizers.
Egg cartons – There can be so many uses
Before I show you one use for this egg carton I do want to say that I am not in favor of saving every egg carton from now on because you MIGHT be able to use it.  What I would say to you is that if you can think of an area you can use one of the ideas that I give you, or the other readers give you… save as many as you need for that project and recycle the rest.
Simple enough
Are you thinking?
I have oodles of ways you can use this…. but I'm only going to show you one! I want to hear your methods… see your posts and learn some creativity from you!
You can use this egg carton as a desk drawer organizer.
All the little separate compartments
Think of all the little things we have in our desks
You can either cut off the lid and use just this portion of the egg carton, or you can leave the lid on and put it to use also.
You can benefit from the still divided, but bigger compartments too.
There are a couple things when I look at these pictures.  All you crafters and DIY'ers…. you are all thinking… omg I need to spray paint that so that it looks better and you don't see the writing or I can make that egg carton into wall art if I just do this….
I WANT TO HEAR YOUR IDEAS!!  Better yet… I want to see them.  I would love for you to go and get an egg carton and work your magic on it!  Show me your ideas.
You can either leave your link to your post… or to another blogger who you know has done some cool things with egg cartons in the comments OR you can link them to my link party here.
I love your comments!
Organize with Style
I just think these wall unit cubby's look so nice.  You can use them in so many different ways.  I want to show you a couple different examples.
Wall Unit in a PlayRoom
at Jamie's House
This is a wall unit in my husbands niece's house. She has five children of her own and babysits several others while most of hers are at school.
She has all the little toys stored in the canvas bins.  I am pretty sure she told me the units were not from Ikea.  There are two of the cubby units on either side of a tall book shelf.  But it works great for her space and needs.
Wall Unit in a Spare Bedroom for Crafts
at Barb's House
I had one of my readers send this picture to me several weeks ago.  Barb has the Ikea Expedit in her spare bedroom.  It is the 4×4 size with the 2×4 extension on it she said.  She has used several of the drawer units and it works great for her crafts.
Organizing in an Office At Sandy's House
Most of you have seen the Ikea Expedit unit I recently bought and put up in my office. (I know… you've seen it a bunch.. but I'm just going to show what I did with a few of the cubby units)
I already had the hot pink and lime green theme going in my office.  For right now I'm sticking with it, until another color combination hits me.  I did purchase 3 of the Ikea clear drawers. They are really a light purple and after configuring them several different ways, I settled on them doing down the center.
I use my canvas cubby's along the bottom.  I have my books across the top shelf.  I have them organized by category
I have my organizing books in three of the cubby's.  I then have some books on blogging and photography in another section.
I'm personally not a fan of laying some of the books horizontally and some vertically.  To me that looks messy.  I know it is a "style" and many love it, and that is fine. But I find it hard to access the books when you have to pull them out from other each other. I also feel like it takes up more space.

The one thing I like about the size of these cubbys is that they are taller than the ones I have from Target. My taller books can fit just fine in here.

I also purchased the 4 way divider unit for the cubby from Ikea.  It was how I was able to make the smaller units by my chair for the little baskets and my bill area.
Then of course I have my "drink" area for my water or coffee.  Since I am sitting right there in my recliner working, I wanted some place to put my water.
Do you have any Wall Units in your home that help you out?  I would love for you to show and tell!!
Your Mission if you chose to take it is: Organize Your Wall Unit

Link up Your Office Mission Post
You can find the linky by clicking on the button above or going to my Organizing Mission Link Party. Feel free to keep linking up your different office projects that you accomplish during this Office Mission. I am ok with also linking up organizing projects that aren't office related. This link will be up until Feb. 24 so you will have time to add your office projects in. If you aren't sure how to link up to a link party, be sure to stop by and read my link party tutorial
I would love it if you could vote for my blog! You can vote up to once per day. Just click the button. Thank you!
Your Mission is:  The Office
I have decided to change up my link party a bit.  I can see that so many people have been inspired to be organized and they need some encouragement!  So I decided to break each area of your home down into small bit size pieces to work on through the week.  Since I am starting this so far into January I decided to make the first real week of the Organizing Mission a 3 part series.
I have already done posts on 1) Your files –
Your Mail System – #2
And tomorrows post will be  #3 Shredder and how you can use it.
I would love to see how you been inspired and have organized these areas of your home along with me.
But you can still feel free to add other organizing links onto the link party.  I will be keeping each of them open for a longer period of time so that you can have a chance to work on that area of your home without having to worry the link party will be closed.
I want to show you my 3 Featured Organizing Blog Posts from last week.
If you have been featured, please be sure to pick up the button on my sidebar – "Proud To Be Featured" button!

KJ was given mason jars from her Grandmother. She then decided to make these labels out of chalkboard paint. Don't they look great?
She also made this remote Control organizer in the same post.
Be sure to check out her site "Let's Go Fly A Kite" and check this post and her others.
Erin and her husband built this whole wall unit in their dining room.  She used to have a desk in the left corner, and it just didn't fit the look of the room. Now they have this wonderful built in "office" . Be sure to stop by to see the before pictures and the rest of the area on The Stucco Bungalow.
DaNita has made this really cool craft closet with this gift wrap station in it.
She shows how easy it is to use curtain rods on the pegboard. Be sure to check this out, and her other blog post that she links to showing the whole craft closet.
Thank you featured bloggers.. don't forget to pick up your button on my sidebar.
Now to Link up to my Link Party
Rules
1) Link back to my blog with either the button or my link. (Use the Organizing Mission button on my sidebar)
2) Would also love it if you could follow me
3) Blog posts related to Organizing or Cleaning please.
4) Family friendly (or I will delete)
5) No sales pitches or web sites please.
Be sure to check out my list of link parties! If you have a link party.. please link it up! Underneath the daily buttons there is a list of links I have compiled of link parties.
If you aren't sure how to link up… see my link party tutorial here. It is simple.
I would love it if you could vote for me! You can vote up to once per day.. it's easy. Thanks!

I'm linking this post to:
You Can Leave a Post or Find a Post!
Another great week with some really fun ideas!  I am loving this!  You all have some really creative ideas and I will be using a few of them in my own home.
Here are my Featured Blog posts for this week.
Please pick up my "Proud To Be Featured" button from my sidebar.  (for whatever reason the coding of my buttons are going wacko when I put them in a post. Until I get someone to fix them for me, I'll ask you pick up the buttons from the sidebar – Thanks!)
Megan from Polish The Stars has creative this awesome craft closet out of a utility closet.
She took this utility closet and decided to create her craft room!  It went from bare to craft closet beautiful!!
Is this too cute or what? Look at how she even incorporated the water faucets to make it look cute? She didn't try to cover them up or anything.. they just look like they fit there. lol
I love this method she used to hand her ribbon also.
Be sure to stop by and check out her full blog post to see the rest of the pictures she has.  Also check out the rest of her blog Polish The Stars
House on Ashwell Lane has some unique organizing solutions that I liked.
Looks like just a normal book shelf on a wall doesn't it?  But it is house rain gutter!  Isn't that a neat idea?
This is my favorite idea of hers.  So easy.. and no cost!
I think this is such a neat idea.  I am actually collecting empty rolls right now because I need a better solution for my cords by my chair. I am thinking of stacking and gluing them together… and making them like a pyramid.
Be sure to check out House on Ashwell to see the rest of her Clever Solutions.
Michelle from Sustainabley Chic Designs got my attention with this homemade washer & dryer pedestal
Her husband took it from this
Then to this:
and finally to this:
Isn't this awesome!!  She took a basement laundry room with brick walls and turned it into a cute little laundry room. Love the colors! Look at the complete guide on the rest of the laundry room make over at Sustainabley Chic Designs
Link Up!
Rules
1) Link back to my blog with either the button or my link. (Use the Organizing Mission button on my sidebar)
2) Would also love it if you could follow me
3) Blog posts related to Organizing or Cleaning please.
4) Family friendly (or I will delete)
5) No sales pitches or web sites please.
I ask that you please link back to me with my button or my link (or both!) Thanks!
Be sure to check out my list of link parties! If you have a link party and I don't have you listed, let me know and I'll add you to the list.
Not sure how?  It is simple….
1) In the first box it says "link it to" – Just put the url of your specific blog post. Still not sure? Click on your blog post (not your blog, but specific post) You will see the http://your blog name/your blog post name up at the top. Just Copy and past that link.
2) Caption or Title – What is your blog post titled or what do you want the readers to see under your picture
3) Your email- that is simple
4) You can either check "From File" and this will take you to your computer info where you can pick a picture. Or you can pick "From Web" . This will take you to pictures from your specific blog post and blog. This is the one I usually pick as there is much less searching to do for a picture.
5) Once you pick your picture it takes you to that picture and you can move the box to show what part of the picture you want. then just click load or start at the bottom of the picture. Your done!
I would love it if you could vote for my blog! You can vote up to once per day. Thank you!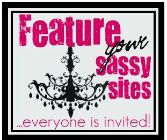 Have Your Supplies In One Location
When it comes to time to wrap a gift.. do you have to go in 10 different places in the house to get the supplies you need… if you can even find them all.  Organizing your gift wrapping supplies does not have to be hard at all – or expensive.
There are a zillion different ways you could do it and about as many organizing solutions. I'm going to show you what I do.
Nothing fancy or Martha Stewart worthy here.  I have an unfinished basement and I keep this nestled in between some shelves. I have a wrapping paper holder and then I have 2 small craft carts stacked on top of each other.
I prefer to buy my wrapping paper in the rolls instead of the sheets.  I guess I have never liked the creases in the folded paper. (Actually I have never really about it before I wrote this post.. lol)
I also like to get the wider (or in this picture  – taller) wrapping paper to wrap bigger boxes without having to piece-meal them together. The plastic storage container that I probably got from either Target or Walmart has a white tall lid. It would work for the shorter rolls, but not the bigger ones. After keeping it around for awhile, and realizing I was never going to use it.. I pitched it awhile back.
The plastic cart is a 3 drawer (2 shallow and 1 deeper drawers) and 1 open space cart. I have the wheels off these and stacked 2 on top of each other when we had to reorganize our basement to move Dave's Man Cave down.
I just have the ribbon on top of the cart. I am not a big ribbon user (hangs head in shame…no big fancy packages here) so have just 3 rolls on top is not a problem while wrapping for Christmas. I'll put them in one of the lower storage areas after Christmas.  These green clips are actually designed for wrapping paper rolls, but they are for a bigger roll of paper than I have right now. They are holding that loose end of ribbon from dangling.
In the top drawer I have gift tags and greeting cards.  Keeping all the cards and labels in one place makes it real easy.
Tissue paper is in the bigger drawer. Right now it looks neat, but you know when you get a gift bag with all that tissue paper in it? It is all crumpley and can tend to take up a lot of space, so I use the deeper drawer.
Making sure you have the correct supplies handy all the time is important.  When we are wrapping a boat load of gifts like at Christmas it's easy to do. But, get an extra set of supplies to keep in your gift wrap cart all the time. It makes it so easy if you have to wrap a quick gift to have everything you need, right at your fingertips.
Gift bags can be a pain to organize.  I use the lower open part of the cart for gift bags.  With this unit you could possibly fashion a hook of some sort on the waffle grid like side of this craft cart.
Since I have 2 carts together, I used the bigger drawer on the 2nd cart and keep my bows there. When they are this full they can tend to pop out when you open the drawer, but for the most part it isn't a problem.  We just refilled this in anticipation of all the wrapping.
I usually sit on the floor (I do have carpet on my unfinished basement floor) but you can put up a table for bigger wrapping jobs. But both of these units are very easy to transport. So for my Christmas wrapping I usually just carry them upstairs and use the dining room table.
If you have a cool – well.. it doesn't have to be cool (mine isn't cool , it is practical) gift wrapping station, please link it to my "Organizing Mission Monday" link party! I'd love to see it!
Link Parties I posted This To – Check Them Out!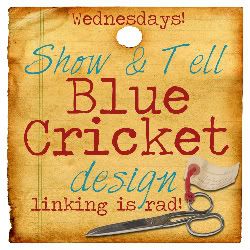 3)
Seven Thirty Three – Sugar and Spice
Do You Save All Your Christmas Cards?
If the answer is yes…. may I ask why?
Guilt?
Because you thought you were supposed to?
Because you want to remember who sent you a card?
Because you enjoy going back and looking at them?
There are many reasons people save cards. But think to where you are storing them.
Do you have plenty of room for them?
How often do you actually go through and enjoy them?
Are they neatly organized by year so that you can find cards you are looking for?
My guess is that most of those answers are "No".  More than likely they are scattered in a few different places, or thrown in a big box. They might even be musty smelling by now.  You haven't gone through them in years…. I'm I close?
I would like you to consider some options.
1) Donate your cards – There are several places that take card donations.
St Jude Hospital accepts card fronts.
Cancer Research Foundation also accepts card fronts.
Your local nursing home might have craft programs
Your child's art teacher or pre-school, church youth program, local recreation center or adult day care center. These are all places that use them for crafts.  They can recycle the fronts of the cards.  They might use them to make gift tags or other cards.
2) Recycle them instead of throwing them away
Be sure to put them in your recycle bin if you are going to throw them away. If you are in the mood that you just have to get them out of the house now, and you don't have the time to take them to a nursing home etc, and don't want to or have the funds to ship them to a donation center…. don't beat yourself up. It's ok. Just put them in the recycle bin. They will still go to good use.
3) Crafts
Please don't keep them yourself for crafts unless you KNOW you will use them within the next couple of months.  We are all good at saying, "Some day I will get to this, so I want to be sure to save it now".   Donate them instead.
4) Put only the special ones in a Card Memory Album
If there are some really special ones – maybe from your mother who has passed on, and she has written a personal note – then save it. But pick and choose the really meaningful ones. There are actually greeting card albums – called "Card Memories". I did a review on one awhile back. Heather who created this album designed it so that the card slips in and is in an "open" position. So that you can read the insides.  I would suggest for those cards that you feel you have to keep – purchase something like this and place those special cards someplace that they seem special. Then you can enjoy them.
5) Take pictures of them
If you want to remember them and have some guilt pangs about donating them, then take some pictures of them. Put them in groups and you will have digital memories – more than likely you will see the digital pictures much more often than you looked in that box anyway.
6) If you keep the cards to remember who sent you cards the previous year
That is an easy one. Just either make your own list of who you sent them to and who sent them to you on your computer. Or they have little card address books that have places to mark that down in.
7) They have pictures on them or in them. I can't throw it out.
Again, think about those pictures. If they are pictures of people that you really think you need, then keep only the pictures.  But if you are keeping those pictures – plan to get them into an album.  If you have good intentions, but you still have Christmas pictures of families from 1982 that you "plan" to get into albums… well, you get the idea.
Here is an idea – for those families that you get pictures from each year and you want to watch them "grow" up in the pictures?  Then put 2 or 3 of them together…in order of the years – snap a picture to keep digitally of them… and then discard the actual picture. You have it saved…it's ok to throw out (recycle) a picture.
Getting rid of your clutter in those boxes of old cards is one way that you can help others.  Donate….
I linked this post to these Great Link Parties
1) Keeping it Simple
2) Making the World Cuter Mondays
3) House of Grace
4) The Gypsy Corner – Three or More Tuesday
I want to talk about this great idea for magnetic paint. I love the idea and think it can have so many uses.  We bought a can of it (quart) to use in the remodeling of my son's basement bedroom.  Then I talked to a company and they offered to send me some to do a review on, which he did.  He told me to make sure I followed the directions carefully because that can make a big difference in the results you get.
My Thoughts on the Magnetic Paint
My son measured out the area that would allow for the 2 quarts of magnetic paint that we had.  I told him to read and carefully follow the directions.  He did and used several coats of the paint. He did use ALL of the paint which I was told was important and if you did not you might not have good "stickability".  I was also informed that a special magnet called NEODYMIUM magnets were the best to use. I did not buy them, so that might be why I had problems.
It looks great!  He is thrilled with it.  But here are the issues.  The magnetic properties are VERY weak.  The picture of the hand kept sliding down.  I do plan to get some  of the magnets though and if that is the case and they stick good….this is FANTASTIC.  If not…then I would recommend that each thing that goes up has several magnetics to hold it. The magnets that you should use for it are called Neodymium magnets.
If you Plan to Use Magnetic Paint Remember:
1) Follow directions carefully and measure size of space. 25 sq ft per quart.  Use ALL of the paint in the can.
2) Buy the proper magnets.  Neodymium magnets
Peel and Stick Chalk Board.
I also reviewed this 4×4 foot piece of peel and stick Chalk board.  I was pleased with it.  It went up like wall paper. Try to smooth it out so that you don't get air bubbles underneath. That was good.  The magnetic power was like that of the magnetic paint. If I used several magnets I could get a piece of paper to stay. If I used one…it was not strong enough. My guess is that the Neodymium magnets would work for this too.
It worked fine as a chalk board, and cleaned up better (as most chalk boards do) with a damp towel.
They also have dry erase peel and stick. Tip: Don't try dry erase marker on your chalk board….it doesn't wipe off. Don't ask me how I know…oops!
This review has taken me several months to get up.  I have e-mailed my source several times stating I was finally getting the review up but did not hear back. So I am not going to have a giveaway with it because I can't be sure he will respond.
Disclosure: I did purchase 1 quart of magnetic paint myself. I did also receive 1 quart and also the peel and stick chalk board to review.
I recently went to a Build-a-Bear and Stampin Up Sponsored workshop. It took place in Stampin' Up Mindy Gray's home.  We first watched the cutest DVD called Hal and Holly Moose.  Then after snacks and the movie, we went down to her craft room in the basement to make cards with the new Build-A-Bear accessories from Stampin' Up.  The cards came out so cute…but can you guess what I liked loved the best? You bet ya..HER CRAFT ROOM!! It was completely AWESOME!! It was like my dream craft room from the apple green color on the walls with white accessories. I loved and have seen many of these ideas used before in books and magazines…but it was so nice seeing them in person.
Of course this video doesn't do it justice, but enjoy!

Consultant Mindy Gray
E-mail – Stampwithmindy@yahoo.com
Web – MindyGray.stampinup.net
I linked this blog post to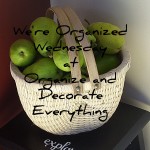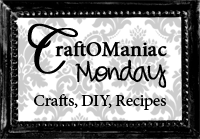 I made this photo layout from the Creative Memories Story Book Creator Plus Software.  It was funny, my husband saw it on my site and asked how in the world did I do that?  I was very pleased with how it turned out. This software can make story books, pages for your scrapbook that you can print out, desktop wallpaper for your computer screen, greeting cards, photo gifts etc.
This program was not hard to use.  Basically you pick what you want to work on, rather a storybook or single page etc. and then you pick your template. It comes loaded (besides, plain, black or white with 2 predesigned packages. You can purchase more if you would like.  The one above was from an additional package  called Beautifully Blended Predesigned pages for 12×12. You load your pictures in (which is really fast…that impressed me) and they show up on the right hand side. Drag and drop into the different slots.  The basics.
Now…you can crop, add embellishments and do all kinds of fancy things.  I have to admit that I didn't have the time to really dive into learning all of that, but it doesn't look like it would be too hard to do.
I used to sell Creative Memories and LOVE scrapbooking, but have not done any of the digital scrapbooking until Creative Memories came to Type A Mom Conference. They gave us this software and I was more than thrilled to try it out. The layout that my picture was done in is actually one that is not in this software package but can be ordered separately.
Oh….and just so you know how easy this really is….my first page (above) that I ever did I won an award on the Creative Memories site for Best use of Color. Isn't that cool?
Stay tuned…I will be learning how to digitally organize photos too!!
The one negative I just learned was that it is not mac friendly! I am getting a mac this week so that really bummed me out! But they are hoping by next fall it should be.
Full Disclosure: Creative Memories gave me this software and the additional package that created this page without charge. I was not paid to do this post.

I have to admit that I am totally in love with the magnetic board that April made me to review. So much so that I don't even have it with me to do get pictures and do this review. Why you ask? Because I packed it yesterday and sent it to Blogher. I am going to use it on my table to sell my pouchees. I will use it to display the business cards of my sponsors!
I have a picture with it in it…not the greatest pic..but you can still see how cute it is!


You can get tins to put your paperclips, rubberbands etc… in to keep organized.


You can hang them or use them as a standing magnetic board with the cute wooden stand she includes (on standing models).


There are several variations as in this magnetic strips or the window pane

You can purchase this from Moore Magnets
Create a Craft Room In Your Closet!
by Yard Sale Princess
Have you ever wanted one of those craft rooms that you see in the magazines? But then you think, "But I don't have a room for it." Here is someone who took her craft room to a new place….her closet! She is lucky enough to have two walk in closets and she uses one of them for her craft room. I think it is great and love what she did with it. You would never know from the pictures that she is even in a closet. Check it out!
This is her first guest post and I think she did a great job!! She will be doing more soon I am sure.
*************************************************************************************
Thank you, Sandy, for inviting me to be a guest blogger! This is my first time ever and I am super excited!
Well let's just jump right into this. Okay, I have a deep dark secret place that I even hide from Hubs, it is my crafting closet.


It is a long closet space that is in our master bedroom. (We have two walk in closets and my wonderful husband designated one as my crafting space.)
I try to keep it clean and organized but I also use it as a hiding place for things that I want my kids to stay out of. I literally toss something in and shut the door. I call this my "STASH AND DASH" system.


Due to this fact, it has become uninspiring. Hubs has tried to help me in the organization process. The cabinet and table were Christmas gifts 3 years ago and he is bummed that they are being abused. The pathetic wire shelves around the top were put in by the home builders and are just too high for me to really use effectively. It really has inadequate storage. When I found myself pulling my hordes of crafting supplies all the way down stairs to do a project just so I could spread out, well, I knew that I had reached my breaking point. So we have decided that if we are going to do a "craft room redo" then it should be done right! So we have taken EVERYTHING out of the room! We have repainted it a bright and inspiring color! Hubs was not allowed to have any input on the color, otherwise it would have been "tan". Then we rearranged the existing furniture and added some new storage! I am so glad that I put everything into plastic tubs and labeled them. It is totally working out for me!
Ta Da….
Here is the end result!


This cabinet fit perfect in the cubby space! Look at the great paper sorter, it makes it so easy to see what paper I have and they are right at my fingertips.


Bins and baskets are used to contain items. The clear containers make it so easy to see what I have. Every container is labeled! Notice the spice rack that I used for all the little beads. They work great!!


I am absolutely in love with this room! I love the jars of yummy treasures and colorful tidbits,like buttons, corks, ribbon and such. I may add some of my own framed photography around the perimeter for inspiration but I LOVE IT!
Thanks for taking a look at my craft closet. You can visit me and see more of what I do at Digging For Treasures.
Yard Sale Princess
Organizing Kids Crafts

With triplets who are 8 years old you can imagine there is a lot of coloring, crafting and wanting to "make" things. I re-purposed this plastic cart to use for the kids crafts.
I use the different drawers for crayons and markers. There is a place for their drawing paper, flashcards, writing paper and other supplies.
I make sure they have their own scissors, tape, stapler and rulers. (Makes great stocking stuffers). Then they are not having to run all around taking your supplies when they have a project they want to work on.

This book "The Organized & Inspired Scrapbooker" by Wendy Smedley and Aby Garvey is wonderful if you are a scrapbooker and have any desire to organize any kind of scrapbooking space. Here is the catcher…it is sold out and Aby doesn't know if they are going to republish the book!! So…my advice if you have any interest is to look for it. I honestly don't know if the scrapbooking stores picked it up or not or if it went into stores (I am thinking that Achievers did carry it)but there may be some copies left somewhere on the shelves. The other place is resale book stores, e-bay etc. And we can hope it will get republished.
Aby's site is Simplify 101 – and Wendy's blog is The Possibilities are Endless… . You guys these are great resources for scrapbooking and organizing your scrapbooking materials. You need to visit them. They are the pros!!
One of my readers commented (thank you Ali) that I can also label my colored buckets to see what is easily inside. You rock Ali…. here is an example. I more than likely had the idea in my head from this book to even use the buckets. I wasn't consciously thinking of it at the time, but it sure makes sense since I had studied this book.

The cover is Aby's scrapbooking room and office (I think) and this is Wendy's room.


You too can be one of those mothers that has it all together when you are sitting at gymnastic practice with your older child and your younger one is bored. Or you are sitting in the restaurant and your food order is taking forever and your child is driving you crazy. You can just pull your handy dandy crayon keeper out of your purse or diaper bag and wallah…you have instant quiet child!
This crayon keeper is made by hand by April of Aprils Originals . There is a vinyl lining to protect the fabric. It measures 13.75″ wide by 7″ tall and comes with 16 regular sized crayola crayons. It also come with a 3×5 notepad.
It will easily fit inside a purse or diaper bag.


It is a trifold design and has a velcro closure.


The tissue holder is just a cute convenient way to carry one of those small packs of tissues in your purse, diaper bag, car or even a jacket. You know how if you wad up a bunch of tissues when you have a cold and stuff them in your purse? (Come on we have all done it)…they get torn apart and dirty and are just a big mess in no time. With this cute little holder you don't have to worry about them.
April has several different designs to chose from.
To purchase go to Aprils Originals
THIS CONTEST IS NOW CLOSED

I don't know about you…but I love colors!! I have been in a bright, fun colored mood for the last couple of years. I go through phases. I had been really into plum and dark purples..now I am just loving lime green, bright orange, hot pink. I like to decorate with them. These are not colors that look good on me. I look much better in warm fall colors…but I have fun decorating with the bright fun colors. It puts me in a good mood when I walk into the room.
I have said before that I am hoping we can sell this house in the near future and this isn't my dream office/craft space. But you make the best of what you have and I am very lucky I even have an office space. I am not going to put money into new furniture when we have perfectly good furniture (big heavy older dark desks). But I can spruce it up for very little money and make it feel better.
I found these little pails at a garage sale a couple of years ago. I paid a quarter for each of them. I got yellow, blue, pink, green and orange and probably bought about 25 of them. I used them for kids birthday and baby showers gifts instead of the $2.00 gift bags. I just put tissue paper in them with the gift and it was great. So many cute comments. But I decided to use these to decorate with since I decorated my office/craft room in hot pink and lime green. They aren't really practical for the reason that you can't see what is in them easily…I mainly was using them for color and the cuteness factor. But I did put many of my button supplies in them to make them useful.

The white shelves I got at Target. They have a whole selection of cubes and shelf units in the crafting section that you can configure a variety of uses.
There is a lot you can do to add color and spice to your craft zone or office zone for very little money which can in turn add cheerful to your mood and your day.