Organizing and DIY Ideas
Life always holds unexpected issues, problems and surprises for us, doesn't it?  Organizing and DIY isn't always on our brains. The plans that we make don't always happen. I had planned to finish painting my bedroom this weekend.  I've done the white headboard and one wall, but I still have to do the brown walls.  I'll still need to refinish the chest at the end of our bed (white) and find a quilt and decorative pillows for our bed – but I was going to be that much closer to having the project finished this weekend.
I'm frustrated that I wasn't able to get it completed, but things come up or happen.
So how do you handle it?  Yes, I was frustrated, but also realized the painting wasn't going to happen. I'll just have to re-plan, what else is there to do, right?
So often things like that are such a small piece of life. They seem huge at the time, but in reality, when you stack them up to everything happening, you wonder why we get upset at all when things don't go as we would like them too.
I'll get the bedroom finished before long, it's all good.
I wanted to share with your some cool links of people who linked up last week.
Sarah from Alderberry Hill shares her front entryway makeover.  I love how she has that space and used it in such an awesome way for the shelf with baskets. I think often if people put anything there it might be a small table with a vase or something like that, which would serve no useful purpose. This utilizes the space in a great way for hats and gloves and looks awesome.
Margo has some great, simple ideas on how to organize your silverware, TV remotes (isn't it crazy how many we have?) and pens & pencils. You can see them on her blog Joyful Homemaking
I love good tutorials. Emily shares one on her blog Naptime Creations to show us, step by step how to make a cool menu of your blog posts. She uses her for her recipes. I think it looks really cool.
Link up to my Linky Party! I'd love to see your Easter, organizing or DIY projects!
1) Link to your specific post – not your blog
2) Please Link back to my blog with my button or link (url code under button tab )
3) Blog post related to Organizing or Cleaning or DIY or crafts or decorating are WONDERFUL!
4) No sales pitches or web sites.
5) Feel free to link up more than 1 post.
6) By linking up to my post, I might use your pic (with link and credit to you) next week in my post!
Looking for other link parties? I have a whole list of them. Thumbnail via day above and keep scrolling down to find a more extensive text lists by day on my link party list. If you aren't sure how to link up… see my link party tutorial here. It is simple. If You Are On A Reader and Want to View
This party will be open until April 22, 2012 at 11:59pm
Love Pinterest? What Would You Like Pinned?  Link it Up!
I think Pinterest is so cool and so useful. I find so many neat things on it and it's nice to have a place to "keep" what you find online.  I wanted to share some really neat entryway landing stations with you.  I love the looks of them, and they are so useful.
Entryway Landing Stations
I always love these!  A central place where you can leave your bookbags, coats, shoes etc. and have your family organized for the day.  I certainly wish I had an area in my house that I could make a cooler one than I have. I do have those same mailboxes that are on the wall below.  I really like them.  They just give that Pottery Barn feel (without the Pottery Barn price)
I think this one is the most innovative.  I love when you have the room for the "locker" feel so that everyone has their own place for their coat and book bag.  I also like when there is some kind of bench to sit on to take on and off shoes.
Guidelines
1) Add a link from one of your blog post you want pinned.
2) Be sure to use the picture you want pinned for the picture we see on here.
3) Would love for you to tweet this out, or stumble or pin it. (Only pin my Fav Pin Friday button, not any of the pics I put up from pinterest please.)
4) Be sure to pin a couple other pins you see on here too!
5) Please click on the pictures, it will take you to my pinterest boards where I pinned these pics.  Please repin these pictures, as it will help the people who originally posted the picture. Visit their posts to help them out.
If you like the pinterest parties you can go to Kim's at Crafty Mama of 4. She has Pin it Friday 
If you need some help knowing how to link up, this link party tutorial should help.

Pin It
Link Up A Post You Would Like Pinned on Pinterest
Do you want something pinned on pinterest? Helping each other is considered teamwork. Link it up! Also check out other posts that people want pinned and help them pin theirs.
If you are going to help pin on this post, please only pin my Fav Friday Badge (which I would really appreciate).  I do not want anyone pinning pictures that aren't mine.  I did link the pictures up to my pinterest board where they are located. I would love for you to go and repin those, and that will help the person who originally pinned the item.
Look at the awesome use of space under these stairs.  I love this.  You do have to have the proper set up to be able to use this space. In my home, you can't get under the stairs like this, so I couldn't do it.
But I have also seen this used in basements (and the shelves hold extra pantry goods or such). I've seen it in a garage /workshop where there was an upstairs room.  He had his tools and had organized containers to hold his supplies and had them on the stairs.
If you know me, you know I have shoe envy.  I can't wear these, but I sure do appreciate and love them!
Aren't these darling?  Someone pinned them as Valentine boxes for boys, but I went to the web site where she made them. They are actually Tattle Monster boxes.  She made these for the teachers, and the kids can put their "tattles of other children" in here, to help reduce the tattling in the classroom.
Guidelines
1) Add a link from one of your blog post you want pinned.
2) Be sure to use the picture you want pinned for the picture we see on here.
3) Would love for you to tweet this out, or stumble or pin it. lol
4) Be sure to pin a couple other pins you see on here too!
If you like the pinterest parties you can go to Kim's at Crafty Mama of 4. She has Pin it Friday 
If you need some help knowing how to link up, this link party tutorial should help.
If you would like an invitation to join Pinterest, please let me know in the comments and I'll invite you.

Creating  Mud Room In Your Garage
I don't have a mud room in my house, nor do I have a place for a mud room in this house.  So…. I have to make a mud room in my garage.
We were only able to do this after we got the shed and were able to clear out extra supplies (bikes, lawn mower, tools, sporting equipment and such) out of the garage and into the shed.  Check out my series of posts on how to organize your shed.
Our garage was suffering from "winter messy blues".  You know…. during the winter how you bring everything into the garage, and nothing gets put away.  Because it is winter, it is too cold to pull everything out of the garage onto the driveway to clean it out…. so it all just accumulates and gets messier and messier?  Yes… the garage messy blues!
Garage "Before" Pictures
I didn't think to take pictures at the very beginning.  This was in the mist of moving things into the shed.
There were metal shelves on the empty wall.
What we did was to clear everything out.  Took down the shelves.  Moved the freezer over to the left further.
Then we painted.  The paint was actually a gallon I had left over from painting the dining room.  I didn't want periwinkle walls in the garage. I wanted gray walls.  I wanted to use gray walls and red accent (Ohio State colors).  But I had an unopened gallon of periwinkle. So what's a girl to do?
You go to Home Depot and tell them to make your periwinkle paint –  gray! They will look at you like you are crazy, tell you that they don't know that they can do that.  You will then tell them…. just add black please.  They will do it… several times – each time explaining to you something about the base of your paint being a medium base and that to use dark colors you nee a heavy base – so they are not going to guarantee that it will dry very well.
You will look at that final color that he smears on the lid and it dries (with the blow dryer) and think… wow… that really does look gray! Silently jumping up and down wanting to say .. I told you so – but also realizing that when it dries… or doesn't.. the Home Depot man might be jumping up and down and saying… "I told you so!"
I only wanted to paint the long wall and short front wall that had been dried walled.  The rest of the garage had studded walls… and weren't going to be part of my mud room anyway.
Oh.. and yes, I know…. my gray paint does have a hint of purplish-blue in it still.  (It sure looked just gray on the lid!) But it is a garage, and it isn't worth spending another $35 for a gallon of pure gray paint. This will do.
Here is the finished painting job
The next step – outfitting my mud room.
I didn't want to spend a lot of money on this project.  I knew I wanted:
1) Cubbies for shoes
2) Bench to sit on to put on and take off shoes/boots
3) Hanging area for coats and snow pants
4) Hooks for book bags
5) Shelves for paper towels & toilet paper storage
6) Places for the kids sports bags
7) Trash can
8) Dog food storage near by
9) Floor that had carpet or something to keep from having dirty feet after shoes came off
10) Have it look nice
What I did:
1) Went to Ikea and bought two cubby units, two metal coat hangers/shelf units and 2 wall mounted hooks, wooden sturdy hangers
2) Brought up a small shoe cubby unit I had in the basement
3) Brought up a red couch unit that we had in the basement
4) Used made from cut wood Dave already had (one was a shelf from somewhere else we didn't need any longer)
5) Bought padded garage squares for the floor (I already had some, just got some more)
Are you ready?  Here it is…. not the Mona Lisa of mud rooms…. not the prettiest you will see, not the classiest you will see, but it will work for us.. and I like it.
Garage Mud Room "After" Pictures
My son and his friend basically dumpster dived for the red diners bench. There is a 2nd one in our basement. They saw them at the curb a few years ago and he brought them home just as pleased as he could be. We have used them in the kids basement TV room.  But I thought this would be perfect here. Plastic so if they are dirty or wet it isn't a problem. I didn't have to buy one like I thought I would… and it looks fun.
The black coat hangers came from Ikea.  The cubby units did too.  The shoe unit in on the floor I already had. But I thought the top of it would work great for the 3rd karate bag. If you look to the far right of the picture you will see a plastic shelf. That is where the other 2 karate bags of the triplets will go.  The trashcan I wanted is to the left.  You know…. when you come in from the cars and have fast food bags or whatever needs to be thrown away…. just makes it nice and easy.
The cubby units work great for the boots and shoes.  I bought the white shelf dividers so that you wouldn't lose good space in the cubbies.  The triplets keep their shoes and boots on the left cubby, the two older boys use the right cubby.
The dog food container is to the left of the bench.  So it is still easy to get to when you come out into the garage, but yet out of the way.
The gray padded garage floor squares work great.  They will keep the cubbies and bench from getting all wet from snow coming off of cars. They will keep feet somewhat dry, clean & warm when taking on and off shoes & boots.
Keep in mind when you are buying anything from Ikea that has to be mounted on the wall.  They evidently have different measurements for their studs when building houses.  My husband gets very frustrated when he has to hang something from there.  The holes do not line up with 16″ (I think) studs that are standard in our homes.  He had to figure out how to hang the coat/book bag hooks that I wanted hung.
He ended up first mounting a piece of wood and used it as a base to then hang the coat racks from.  I originally had planned to put one coat rack in one place and the other in another place….. but after the big deal this was.. I didn't get upset at all when he put them side by side.  It will actually work out great.
So one more look at before….
And then "After"
Oh .. and yes – we still put a car on this side.  We were parking my Honda Pilot on this side of the garage and our "run around" car the Neon on the other side.  But we switched them up.  The Neon now goes on this side, so there is still plenty of room for the car and to get around it on all sides.  The Pilot goes on the other side of the garage.
We also put a key pad on the outside of the garage so the kids can get into the garage themselves.
The Entryway
When I refinished my dining room, I had to do some kind of update to the entryway.  I want to paint it a darker taupe color, but that will be in the future.
Here is a before picture of my entryway.
It didn't bother me much that it was not "decor" attractive. It was very functional with each child having their own color cubby.  But now that I am finally able to decorate this house and I did the dining room, I wanted to spruce this up a bit.

My plan is to paint the front hallway and family room and more than likely kitchen a darker taupe color.  Right now it is a light tan (the whole house is this color now. The "moving" basic color. But since we decided not to move, we can paint and not worry about what the Realtor's say!)
After
I didn't spend much out here. But I do think it looks better. I got black cubby's. The kids know which spot is theirs now.  I got the new wipe board with key holder and bulletin board from Hobby Lobby and the mail box from Target.
I actually tried to paint the stainless mirror black. But it didn't come out very good. You can't tell here. But the paint should have gone on glossy. It has uneven surfaces. Not from where it didn't cover well, but it just looks like it has been spray painted.  I'll find a use for it somewhere, but I didn't want it in the front hallway.
I got a Welcome sign and hung it up so you see it when you first come in.
Here is what it looks like from the other view. You can see how my dining room is right off the entryway, so I wanted to pull it all together.
By now you've seen my chalkboard wall that I painted. I don't have a before picture of the wall, but there was nothing there… just ugly tan paint.
My walls work on a bit of an angle. I used the angled wall for the mailboxes for the kids.  I had been wanting mailboxes like these for awhile.  I love the ones at The Pottery Barn and had even found a two or four box (all in one unit) like these from Ballard's, but both were too expensive.  I ended up finding these at Hobby Lobby and both of them together still ended up being only half as much as what I would have paid for them at either of the other places.
Because of the angle I don't have to worry about people running into them. I debated which walls to put them on and which walls to put the chalkboard wall on. I went this way because I felt the mailboxes might get knocked into or someone my back into it…. saying goodbye or hello in the entryway. It isn't a very large area.
At present I am storing the chalk and eraser in the one cubby. I have to figure out something cute for those supplies yet.
I'm pleased with how it came out. I still want to paint, but not sure when that will happen. Hopefully this summer.
Check out my Featured Bloggers for this Week:
Lindy from The Happy Healthy Home
Lindy is the kind of friend that we all want! lol  She did this makeover of this great piece for her friend. Now that I have sanded and refinished a couple of pieces I have a greater understanding of the time and effort they take. Mine were just basic pieces, nothing like this!
Then check out the finished product!  Doesn't it look awesome!!
Be sure to visit Lindy's blog, The Happy Healthy Home; to see the rest of the process she went through. She gives great instructions.
Beth from Hanging with the Hubers
Beth had been looking for mailboxes like what I have above too! She also found and loved the same ones I had at Pottery Barn and Ballards.  She found this alternative at TJ Maxx. But she decided to spuce it up a bit.
She decided to give it a little pizazz! She turned it into this:  Didn't it turn out darling?
Be sure to visit her blog Hanging with the Hubers and see the rest of her post, File organizer revamp!
Link up to my Link Party
I would love to see what you are working on this week. But as always you can link up any organizing or cleaning or DIY post to my link party.
You can find the link for my button and also my "Proud to Be Featured Button" on my sidebar Rules 1) Link to your specific post – not your blog
2) Please Link back to my blog with my button or link (link just above underneath my button)
3) I'd love if you'd follow me on google and/or FB. The google is new and I'm trying to build it
4) Blog post related to Organizing or Cleaning or DIY or decorating
5) No sales pitches or web sites.
6) If I feature you I will use one or more of your pictures with a link back to your blog.
7) Feel free to link up more than 1 post.
Looking for other link parties? I have a whole list of them. Thumbnail via day above and keep scrolling down to find a more extensive text lists by day on my link party list.

If you aren't sure how to link up… see my link party tutorial here. It is simple.

If You Are On A Reader and Want to View All the Great Link Up's Please Click Here.
Link up!

Chalkboard Walls, Chalkboard Mini Chest of Drawers, Chalkboard Picture
I got a quart of chalkboard paint and went to town!
Chalkboard Drawers
I showed you in the other post how I painted the front of these little drawers with chalkboard paint. I love how it came out.  If you hadn't seen my dining room makeover post, then you might want to check it out. But I hung this on the wall in my dining room.
Chalkboard Picture
I also took the chore board (the bottom one)  and turned it into a chalkboard.
Here it is during the process
This is where I used it when I finished with it. It is hanging in my dining room.  I found this saying on a sign at the store and revised it for our blended family.
The first Chalkboard Wall in my house.
Then I took the whole wall that the job board used to hang on….  and chalkboarded that!!
I hung the new chore board up.  I had planned to use it in my dining room, but was advised not to.
The kids are loving this wall.
You can see some of their lovely artwork.
Plus it looks nice in the kitchen
But I wasn't finished yet!
I created a second Chalkboard Wall in my house!
This wall is in the entryway.  Dave walked in while I was in the process and he just saw…. black wall. He thought I was losing it.

Our front door is just to the right in this picture.  So this is in the entryway.
This came in really useful for my son's recent graduation.
We used the wall as a giant card for everyone to sign as they came in for his graduation party.  I got pictures of all of the messages and he will have this and not have to worry about keeping some big poster or card.
It also made a fun backdrop for pictures.
What have you made with chalkboard paint?   It is So fun!
I'm posting this on these lovely blogs
Handy man, Crafty Woman – Wicked Awesome Wednesday
Organize & Decorate Everything – Home Decor & Organizing Party
Blue Cricket Design – Show & Tell
Creating a House of Grace – Twice Owned Party
Tip Junkie – Tip Me Tuesday
A Bowl Full of Lemons – One Project at a Time
I'm an Organizing Junkie – 52 Weeks
Wouldn't It Be Cool To Have This In Your Hallway?
A seat in the middle to put on and take off your shoes?  Love the baskets on top for hats and mittens. This is the Brady 5-Piece Entryway System from Pottery Barn.
Of course I don't have the room in my home to have this. I really have no hallway, and I don't have a mud room.  However, I am going to be making a mini one of these in my garage once we get our shed.  But Dave will be building it  (I also couldn't afford this one)
Organizing Is My Thing – Decorating Is Not. I'd Like Your Help
Since we have decided that we are going to stay in this house, I am now finally ready to decorate it.  I moved in here 6 years ago when Dave and I were dating.  After we got married he and his kids moved in and the plan was to sell this and move to a bigger house.
After trying to sell it two different times, we just decided to wait a bit to see what the economy was doing.  Houses still are not selling here and we found out what a similar priced house was appraised for. That was the decision maker. There is no reason to lose big money at this point. We don't HAVE to move, we just WANTED to move.
So…. that being said, I am ready to make this house my own. I'm just not good at it.  We kept all the paint neutral thinking we were selling. I never got curtains, only blinds for the windows.
I want to take a different room and over the next several weeks have you guys help me! I want you to link any posts or sites of examples.  I'm not going to make it a link party, but you can link up in the comments.
Let's start with my dining room.
First.. let me start off with saying, this is our every day eating dining room. We don't have a formal dining room.
We don't have enough matching chairs and have tried to look for matching ones, but couldn't find them. We have to have at least 7 chairs for all of us to sit down.
The window.
This is the pie safe that my husband bought. He loves this. It holds all the plastic cups, plates and bowls for the kids. The top left drawer holds napkins and the right drawer has trivets.
This is the wall that I am thinking I am going to put some kind of bench on so that the kids can change their shoes when they come in. Then I want to put a wall organizer (mail slots, calendar, etc) for the kids.  I don't have any other hall space to have something like this.  Yes the craft cart will be leaving the room.
The dining room is just to the left when you walk in the front door.  My launch pad is on the other side of the wall. I am planning on revamping that also.
I am really toying with the idea of splurging for the Pottery Barn Wall Organizing System.  Do you know of something similar that is less expensive, but looks as nice?
This is what I'd like to do:
1) Paint  – What color?  I'm ok with fun or bold.  (right now it is a tan color, these photos are a little dark and hard to tell what the color really looks like)
2) Put a bench in to sit down and take off shoes and have a "launching pad" for the kids above it.
3) Wall decor
4) Curtains, valance.. something fun and original?
My Tastes
1) Not vintage or old or antiques
2) I'm not into blue as a color scheme
3) I'm not into country
4) I like a little more modern, but not super modern.
What I can and can't do.
1) Table stays
2) China Cabinet & pie safe stay
3) pictures can come down
4) Craft cart is going to go
5) I have to keep things as economical as I can.  I don't have a lot of money to spend for all I want to do in my house.
You can leave links with your comments and ideas, or ideas from web sites or other blogs for me to see –  here on this post (it is ok to leave a link in my comments)  – or if you'd like to link up your own sites ideas for me on my link party, feel free to do that too.
But you can also leave any organizing or cleaning blog post link up to my link party.
I LOVE your comments!!
Thanks for your help!!
Shop Till You Drop – Or Window Shop like me and Don't spend
I have to stop shopping at Ikea ..what do you think?  Actually this was from the same Saturday a few weeks ago.
I kept seeing this table throughout the store at Ikea.  Again.. with cubby's. I must have an issue with those.. what do you think?  lol
I am still working to see if there is a way I can use this at my house. If I figure it out.. I'll be the first to let you know! It was $99 (guessing I was wrong on the $99, maybe I was dreaming that?)
I can see it behind a couch, but I love the thought of it in an entryway.
I looked it up for someone and it is  called the Hemnes Sofa Table and it costs $149 (plus the baskets cost extra)
What do you think?  Where could you use it?
I would love it if you could vote for my blog! You can vote up to once per day. Just click the button. Thank you!
Disclosure: I am not an affililiate or working for Ikea in any way (although I wish I was..lol)
This is our family command center.
Toni from A Bowl Full of Lemons is having a weekly challenge that I saw.. and decided to add my post to.  I would love to revamp this, but haven't figured out how. This works for us, but I would love to have a place to sit and take off shoes, and have it look a little more sophisticated.  lol
Each family member has a different colored cubby.  They can use their cubby for hats, mittens, keys, mp3 player.  I also use it if I find little things around the house downstairs. I will put it in their cubby.
My husband has the phone charger and organizer on top. He has a place for his keys, his phones (work and personal) and a drawer for any other little things he may have.  I also have a pencil box beside for pens, pencils and I have a pair of scissors there for convenience.
We have the magnetic board/bulletin board to put any messages to each other, or post a note.  We usually keep the karate schedule posted because it changes every couple of months.
I then have the mirror… which happens to be magnetic too.  and use the mail slot for my husband's mail.
It works great for us for now.  But when I re-do it (which I plan to this year).. I'll be sure to let you know.
Just inside the hall closet I hung 3 hooks and put the triplets names on them. They hang their coats there. Their book bags used to go on the hooks too, but the older they got, the heavier the book bags got.  Now they go in a bin on the landing of the basement steps.
I still have the struggle with the shoes.  I don't have a place for the shoes.  They take them off at the rug by the door if they are wet, otherwise they come over to this closet and take them off here.  But it is a small closet, and if there is more than one pair of shoes per person, I make them take them up to their rooms.
I am going to be working on a "mud room" in my garage, once we get the shed up this spring.  We will then have the kids come in through the garage and have a shoe cubby out there.  Can't wait!
I would love it if you could vote for my blog! You can vote up to once per day. Just click the button. Thank you!
I am linking this up to: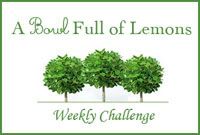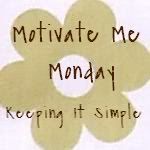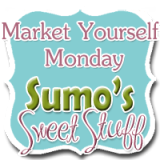 Organizing needs Maintenance.
I use these cubby's at our front entry way for a "drop zone". But they needed some organizing in a bad way.  I am in a cleaning and reorganizing mode… so I decided that instead of letting the kids go through them…. and leaving too much in them – they were getting a total dump and clean!
Each child has their own color cubby. They can use them from a drop zone (supposed to be temporary drop zone) for little things, hats, mittens etc. They routinely clean them out. But.. that has gotten a little lax lately and they were all stuffed to over flowing. Time to clean them out.
Look.. an empty pop bottle in my teenagers. I mean.. really?  I guess he decided this was his temporary trash can!
It must be contagious.. because my other teenager had one too.  ugh..
At least there is no trash in this one.
In come the trash bags…..
Don't worry… I am not doing what I felt like doing… and trashing it all.  That is why I used clear plastic bags. For one to tell who's bag is who's before I put it in their rooms. Also so that it didn't get thrown out by accident.
I just dumped the cubby content into it's own clear plastic bag.  Then I distributed them to their rooms… and when the kids got home, they went through them.
Ahhh… so much nicer.
Doesn't that look great?  The only thing in there right now are my shooting gloves in the purple bin.
Organizing requires maintenance. Just like most any task in the house…. once is not enough. It is best if you keep up on it and not let it get out of hand… and it's much easier to deal with.
If you let it go too long… it becomes this monster that you are scared to deal with… so it keeps growing and growing!
More than Ever a family with a Special Needs Child need to be organized
If you think you have a lot of mail coming into our home….just try to see what the mail box of a special needs family is like! They have the same amount of mail and papers coming into the house that we do…..but then they have a massive non-ending incoming stream of insurance papers, medical bills and statements, home health insurance, letters from Doctors, physical and occupational therapist paperwork and bills…and it goes on and one…
Command Centers
The Command Central pictured above of course would be anyone's dream center. (This was from a Parade of Homes model home).
But you can make your own using this is a guideline. Here are some lower cost alternatives.
This is from Office Max…Peter Walsh inspired.  Love it.


This is sticky note/ dry erase organizer.  It is from PlanetSafe Planners.com.   I think this can be used in conjunction with other options.


This is my home made job board….grab a magnetic board and follow these instructions. I am thinking this could be used for medication time routines…G-tube feeding times, nurses schedules or just a job board.


Get a box of these magnets with the sticky back. I use old business cards and flip them to the blank side.


Peel off the back and put the business card or cut piece of paper/construction paper on the sticky part.


Then put whatever you want to on the front.
Having a place that everyone can see what needs to be done and when is essential in being able to run a smooth home. Calendar with Doctors appointment, sports schedules and adult commitments can help save many headaches in a very busy home.
I'm linking this post to: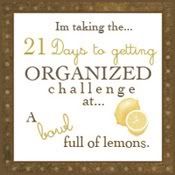 Organizing Your Pet Supplies can be tricky.  If you have pets you realize that they do not come without their "stuff".  There are leashes, brushes, nail clippers, etc…  There are some things you need to think about when you are organizing your pets supplies.
Organizing Supplies
Decide on the Location
Each family has to decide what place will work best for their home and their needs.  Either one spot in the garage, or mudroom or laundry room. Maybe you have space in your back hallway  that will work. Using a piece of furniture like I did might work for you. It can go right by the back sliding door where the dogs come in and out.
Gather all the dog paraphernalia
The first thing you should do in organizing your supplies is to sort through them.  Decide if you (your pet) still use this item or if it is too small, or worn out or too dirty.  If it can be donated, it would be great to donate to a shelter. If not, then pitch it.   Medicines, leashes, brushes and clippers, bandanas, clothes (if your dog wears them).  The food might need to go in a separate spot or toys. It depends on space. But try to keep as many of the little things together as possible.
Decide on a solution for storage
This is the solution that I have found for my 2 dogs.
The top 2 drawers have the most frequently used items. Their leashes and their brushes.
These two drawers have their shampoos and and medications they have along with a sweater for Gizzy (that she doesn't wear much) and a small dog bowl that we use outside.
The bottom two drawers have towels (when feet are wet and muddy) and an old dog halo collar.  We keep their dog food out in the garage in a sealed plastic roller bin.  Their toys are in a basket in the family room where they can reach them and their dog biscuits are in a Longenberger basket on the counter.  But all the rest of their supplies are in this chest of drawers.
Here are some other ideas for Storage
You can use peg board and baskets in the garage. Or just some unique peg board like in the picture
You can make a pet supply closet like I found on this blog post by the Organizing Aussie Check this out because I LOVE this.
How fun is this? If you have the space in your mud room or where ever your food is located – take a new metal trash can and paint it cute for your dog food.
Be creative and fun – Think outside the box but be sure to keep your pets supplies together.

This is the cubby system that I have in my front hallway. I have a different color cubby for each child. I use those cubbys for all the little things that you find around the house of the kids when you are cleaning up. We also use them for hats and gloves for the kids.
My husband has a charging station on top for his cell phones and keys.
The kids have to clean out their cubbys and put away their things every week or two.
This system might not work for everyone, or may work in another area of the house rather than the front hallway. Use your imagination!