Reorganizing My Messy Closet
Did I say I had a messy closet?  You bet ya!  My organized closet gets unorganized with the best of you.  Our room ends up being one of the last priorities (other than basement) in the organizing and cleaning order of things.  I only have so many hours in the day and at the end of it, I get lazy. I'll toss my clothes down, I'll put my clean hoodies and sweaters haphazardly on the shelves etc.
It is really bad and I can't believe I'm showing you my closet in this bad of shape.  I have wanted to get it taken care of for awhile now, but with everything else I've had going on I just didn't do it.
Tonight after dinner I tackled it.  I have been wanting to get nice looking matching organizing cloth cubbies for it. I've priced them a few times, and they are out of my budget for a closet. That has been one of my excuses for putting it off.
No more excuses, I didn't go buy anything new to use. I didn't have any fun, cute matching cubbies (like I want) or fancy tags to label things.  It is just down and dirty…. sorting… donating….and putting back on the shelves in some kind of order.
Before
Below this we have a laundry hamper for our dirty clothes.
Ugh… (so embarrassing)  We added the 2nd shelf  when we first moved in. Another way to make the space go further.
We also have no linen closet, other than a very narrow small one in the kids bathroom. So when we moved in we also took the left wall and transformed it into our linen closet with several shelves.
Here are the top two shelves.  The top is my keepsake box. (right)  The red basket is my hair coloring clothes.
The beach towels are the next shelf. We only use them in summer so they are on an upper shelf.
The shelf underneath the beach towels presently is a real mess.  I have a couple pair of jeans on the left. The iron is out and my sweatshirts on are the right.
The shelf below that  has the hand towels in the blue basket on the left, wash clothes in the small red one and pillow cases in the right blue one.  Below that are the bath towels. A set of winter flannel sheets also got left on that shelf.There is one more shelf under the baskets that has the bath towels on it.
I have a shoe rack on the bottom. I'm not big into shoes and clothes. I would like to be, but this body is not easy to fit… so buying clothes isn't so easy.
LOL.. what a mess! My suitcases, the toilet paper gets tossed in here once the bathrooms have all been stocked. This has been driving me crazy (as it should!)
There is more to the closet. But I told Dave that I wouldn't show his side.  He has less room than I do, but he did just organize his things and tossed out a couple of shirts to be donated.  I would have liked to have done it, but he wanted to do it and I said I wouldn't touch his side.
I went through and pulled out the clothes that I did not wear this last winter.  I donated them.  A couple things were hard to donate. For the last couple of years I had debated a couple items, but I gave it one more winter… and since I didn't wear them again – this time I got rid of them.
I moved the winter sweatshirts and sweaters to the "summer" bin.  Most of my summer clothes were already in my closet.
I borrowed my daughter's 2nd closet rod. She wasn't using it and is old enough she can reach clothes hanging from the regular closet rod.
After
I really thinned out my clothes.
But I also added a 2nd rod.  I hung my shirts on the top and my dress pants on the bottom.  I don't have very many pair of dress pants.  Mainly I wear jeans, but I do have dress pants. I am very heavy right now and don't want to have very many pair of "fat" pants.
I also hung my extra purses here.  I thinned them down to two (I did have 5 purses) plus my tote bag. There is still plenty of room for the hamper.  My big suitcase is still in the corner. My pants are not touching the ground (although it looks like they might be in the pic.)
I put my weekend suitcase up on the shelf and moved the other set of luggage to my daughter's closet. I don't use that set anymore and know she could get some use out of it.
I kept out a few hoodies if it gets cold, and made a place for my jeans.
Here is a better view.
Now onto the linen closet side of our closet.
I moved my keepsake box lengthwise out on the shelf.  It is up high enough that I don't have to worry about hitting my head on it. It takes up less space this way.   I also put several of the good adult larger beach towels up top. I like to have towels that are large enough for me when I do need one.
The next shelf down I put the toilet paper. I also had the little clear shoe boxes. I am going to label them with a sharpie and sticker.  I have my travel accessories in them.  Left one has travel organizers for jewelry, make up etc.  The top middle box has travel sample sizes. My hairspray, toothpaste, etc. Below that there are small purses. A couple of dress purses, but a couple are small over the shoulder purses that are nice to pack in my suitcase. I don't like to take my big purse if I'm out and about on a trip.
The far right plastic bin has my bathroom tote bags already to go. The larger one (you can't tell in this pic.. they just look black) for longer trips and then I have a small one that goes into my carry on suitcase.  Both are packed and ready to go other than for a couple things that I use daily that need to be packed.
I moved a couple shelves around. I moved the beach towels down to where the kids could reach them. They were forever trying to pull one down and several would tumble.  This will work much better this summer.
I also sorted through the pillowcases and hand towels (had too many of both) and sorted them out. I moved the pillow cases into the small red basket and the wash clothes into the larger basket.
The bath towels are on the bottom shelf.  I have a load of clean towels downstairs that need to be put on this shelf. We really do have more bath towels than this for seven people.
I got rid of a couple pair of shoes that I don't wear. Since I moved all the purse and travel stuff up on the other shelves, I had more room for my shoes.
My big suitcase stayed in the same place.
Hopefully next time I reorganize my closet and clean it out, I will be able to get the nice matching cubbies to put everything in.  But don't think you have to spend money to clean and reorganize.
I spent about two hours tonight in my closet doing this. I feel SO good!  ahhh…
Are your Closet Shelves Over Flowing with Hats and Gloves?
Do your hats and gloves need organizing?  This has been a frustration for me.  With 7 people in this house… we have many hats and gloves… and not just in the winter.  We have the ball caps in the summer too. (fuzzy pic, but I took it awhile ago)
I still don't feel like I have the best system down for all this mess….but I'll show you a few things I have done.
Here is one solution.  Use baskets to organize the hats and gloves.  This works pretty well for the ball caps.  However… a couple things that I didn't like with this idea.  Stacking the baskets didn't work at all.  No one is going to take the time to actually reach up and lift the top basket off to put anything away.  Plus this is not a good option for younger kids who can't reach.    The cubby's are a possible solution to this.
We use these for a catch all option for the kids as you come into the house.  They can be used for the hats and gloves.. and they do- along with all kinds of other things.  Keep in mind this was right after I cleaned them completely out last week.
This is my latest attempt to organize these pesky hats and gloves.
I have this hung at the landing of the basement stairs.  Since we have such a small entry area and small hall closet, we have issues with book bags and  coats too.

This is the view looking from the top of the basement steps.

I have tried hooks inside the closet door for the book bags and coats. As the kids get older the book bags are just too heavy for the hooks now.  Since they always want to throw their book bags on the floor anyway…I am just trying to help them a bit by having a big bin for them to put their book bags in.
We have hooks on the wall for extra coats.
This basket is another tool I use to help with the clutter and stuff that have to go downstairs.
This is not for the kids to put hats and gloves in. This is for me to use. Small things that have to go down to the basement go in here. Then I grab the basket on my way down to the basement and can put them away.
I linked this post to: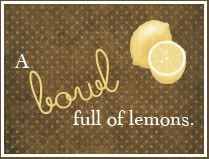 Closet Organizing
by Melanie Dennis CPO
Today's Guest post is by a fellow local Professional Organizer, Melanie Dennis CPO (certified Professional Organizer). I consider her the guru of closets. Not only does she plan them out and organize them, but she installs it all herself! Ok…that is way beyond me. I wanted her to tell you and me some of her closet secrets!
You use your closet twice a day.  Some of us do the happy dance, and some of us feel contempt for the piles on the floor, the poorly used space, the spouse who hogs the rod, or shelves and rods bowing from the weight of it all.  The good news is that it can be better.  Lots of today's melamine and wire kits can be installed with a few basic skills.  It can be overwhelming staring at the closet hardware at the store and know what you need to get the results you want.
Where to Begin?
Start with graph paper and a tape measure. Draw your closet shape and size.  After purging and donating the old clothes, measure the amount of clothes on the rods in the following categories. Hanging space is either long hang, short hang, or double hang (two short hangs one above the other.) Count sweaters and shoes. When planning your space don't forget the non-clothes things stored in the closet like cameras, memorabilia, binoculars, or luggage.  Here are some of the magic numbers closet designers use to customize your space.
24" – how wide to leave between clothes hanging on each side of a closet for a person to walk through.  This is also the average depth of a reach-in closet.
21" – how much room you need from a wall to hang clothes on a hanger
34-36" -where you should hang the lower rod to hang slacks on the bottom of a double hanging wall.
75-80"- where the top rod of double hang goes.
67" -where contractors hang a long hanging single rod leaving an awkward amount of space not used wisely.
7-8" -amount of shelf space needed per each pair of shoes.
12" from the back wall is where a rod generally hangs.
2' -how much long hanging rod space the average woman needs unless she long hangs her pants by the cuff or waist.
0' -how much long hanging most men need.  A hook for a robe will suffice. I am a fan of hooks for everyone.
45 -average number of shoes a woman has. I am above average and that is all I am saying about that.
2-3 -sizes of clothes in most women's closets. Yup…you are normal.
No drawers should higher than the eye level of the closet owner.
Piles of clothes should not be more than 12-14" high because they will topple easy- use more shelves with shorter piles will ensure better long term organizing. Some systems have supports for piles of clothes and purses to hold them upright.
Don't fuss with systems that offer corner solutions.  Hanging in a corner is not efficient.  It is better to take one side all the way to the corner and hang the adjoining wall rod two feet out from the corner.  You can tuck rarely worn clothes in the corner.
Finally, splurge on matching hangers.  It makes a huge difference.

Melanie Dennis, CPO® is the owner of
Neat Streak Professional Organizing in Columbus, Ohio.  She has designed over one thousand spaces both as a as a closet designer for The Container Store and later as a professional organizer.
Re-purposing a bookshelf in a closet is thinking outside the box.
This picture is actually looking into a closet.  I had a challenge with a client. Organize all these office supplies.  There was a small closet in the room and a bar across it and a couple of little shelves that had been left by a previous owner. There was no need for clothes for this office….and I wanted to utilize this space.
The client had  this bookshelf that wasn't being used.  I did all the measurments before I had it moved into the room.  It was going to fit! I was So excited!
Now for the containers.  I wanted to use a clear plastic so that you could easily see what was in them.  I measured the shelf height and length to make sure I could get the most use out of the space…knowing I was buying the right size baskets or plastic boxes.
If you notice I have the lids off the boxes.  It would look very nice and neat to have them on, but would things get put back as easy if you had to lift a lid to do it?  This was a place that I could leave them open and easily accessible.  But….I did put the lid directly under the basket so that you don't have to worry about losing them…and they are there if you want to use them.
Reloading Your Closet
Now that you have everything out of your closet and you have some extra shelves or space in your closet….how do you "reload" your closet?
If you have sorted the clothes down to the ones that you really do wear, you should have less clothes to put back in than when you started.
There are a few tips that you can try if you would like when you put your clothes back in….just to see if you REALLY wear them.
1) Turn your hangers backwards when you hang up your clothes. So that you have to reach under and hook.  When you wear it, turn the hanger correctly. After 6 months or a season, any clothes are still flipped backwards – you haven't worn that item. Donate it.
2) Put a hanging mesh bag in your closet (or child's closet).  Any clothes that you don't want to wear, or have a stain or tear and you aren't wearing – put into the mesh bag. Each month or two, empty that and sort into donate or throw away.
Bins and Baskets and Hangers
I suggest plastic or wooden hangers for your clothes.  I used to think it was just silly and that the wire ones were just fine. But as I started using the plastic ones I noticed my clothes hung nicer on them and had less "hanger marks".
You can also Color Code with your hangers if you use plastic.
1) Advantages – you can see who's clothes are who's at a glance. It makes taking them up and putting them in closets easy.
2) Disadvantage – Making sure you have enough of the right color for that person. When you run out, going to the closets and gathering them up.  Or when you go to buy more (as in my case) of a fun color like bright green or hot pink – they do not have those colors anymore.
I have used shades.  I use the bright green, orange and pinks.   Hubby uses black or brown. Kids use white, blue and purples.  So it is still general, but not as specific…so it simplies but still gets the same point across.
There are also many different hangers that help you add space to your closet.
Bins, Baskets and Dividers
There are many different closet organizers on the market.  You can pick up inexpensive baskets or bins at your dollar store or discount store. Be sure that they are ones that you can either see down into when you place them, or you can see through.  You do not want to have a bunch of pretty baskets or bins that you have no idea what is lurking in them.
You can find Wire Shelf Dividers in several places that can help you divide jeans, sweaters or towels.
When placing jeans, sweaters or towels on your shelves. Be sure to put the fold side out. It will just look neater and be easier to grab if you have the fold and not the open side facing out. (does that make sense?)
Make a place for each item. If you find you do not have room for it all – then back to some more donating. If you put too much in, you will not have a place for everything and then you will have a mess again soon.
Remember that when you bring in a new item – donate an item.
Disclosure: The links in this post are NOT affiliate links. I just wanted to give you some help where to find things or to show you what I was talking about.


I liked this post to:
A Bowl Full of Lemons Getting Organized Challenge for Closets
Organizing Your Kids Closet

Closets…you either love the closets in your house, or you hate them. I would have to guess that the majority of people are not happy with their closets. The biggest complaint I get is that they are too small.
It would be ideal for each of us to have someone come in and install a complete closet system wouldn't it? But that isn't realistic.
So we have to make due with what we have and be able to expand on it to make it more usable.
You can buy a hanger extension for as little as $9.99. It just hooks onto the bar above and gives you a 2nd hanging bar. This works great for kids. They all of a sudden can reach their hangers!! They can get their own clothes and hang up their own clothes. Not only does it help you, but it gives them a feeling of accomplishment.
Putting in an extra shelf or two in a closet isn't hard. Most homes today have the wire shelves built in. But there is a lot of wasted space above them. You can fit another shelf above in most cases.

Using the backs of doors can be a great alternative to finding extra space in a room. These over the door shoe hangers can be used obviously for shoes. But you can also use them for toys, combs, brushes, small stuffed animals, barbies, suntan lotion, sunglasses, winter gloves…and the list goes on.


Here is another option for the back of a bedroom door or inside a swinging closet door. It has little pockets for the kids items, blackboard and bulletin board. I found this one at JoAnn's. But I have seen them also at Walmart. They run about $15.
You can also hang magnetic boards, or just hooks for clothes to go on. The list is long, it just takes a little imagination. But don't waste that space behind or inside of a door.
Under the bed storage is a great option. Usually the only thing you find under their beds is clothes and toys that have made it there in a "clean up" attempt. You can store out of season clothes in them. Don't rule out this option if you have very limited space and more than one child in a room. If they don't have much closet or dresser space…use it for their daily clothes if needed. But be sure to get something that is easy to pull out and easy to open up. Or don't even put a lid on it if they are using it daily.


Keep things bright and colorful if you can. Baskets make a great addition for organizing socks, underwear, toys etc. This basket I put up on her shelf to put clothes in that she has outgrown. When you or your children come across something that doesn't fit, instead of shoving it back in the drawer..take it out and put it in the basket (or a hanging laundry bag or garage bag works too) to get it out of your drawer.


Use your floor space as best as possible. Otherwise it just gets filled with shoes, clothes and toys that hit the floor.
If you have room for a drawer unit like this, it is inexpensive and can house toys, workbooks, paper etc.. or can be used for socks and underwear if a dresser is limited.
The white shelves also can be used as such for shoes, but these are also a great space for baskets for any number of items.
Be creative and try and use all the space available.