Paper Clutter… yuck!
I don't know of anyone that really likes all the paper clutter.  We have SO much coming into our house all the time. From the daily mail to the kids school work, things we need to print from the computer.  It is never ending and easy to get out of control.
I have recently reorganized my office and with that I finally went through and reorganized my files.  They were a mix match of file folders and hand printed labels.
I pulled together all my purple files that I purchased several years ago and decided to only use those (cuz their pretty! lol)
Before Files
Kind of all over there aren't they?


Here is another drawer

Some tabs and folders from my husbands files when we got married… came over to my file drawer.
The kids files were a mess too.
My husband recently made his own "man cave" in the basement for his projects and added an office space. So we were able to move him out of this main office upstairs. He took all the tax info and some other financial family info downstairs.  He had already started files for his 4 kids.. so we decided to merge those. So his kids files went downstairs with him.
Here is the file cabinet I mainly use. It goes with this big stinky cool desk I have.  It is a little worse for the wear.. but hey… it works great.
So I emptied everything out of it.. drawer by drawer
and of course had a bigger mess then I started with for a day
I was in the middle of the entire office reorganization in this picture… (see all the stuff in the back?)
I was also working on taxes.. that is what this picture is of.  But.. while I was reorganizing the files.. it looked much the same.
Got out my old but reliable labeler that I had the right color (and enough of it) label tape to complete the project.
I labeled the tabs.  I had several different kinds of tabs…. but I didn't want to go and purchase anymore of one specific thing.. so I had no problem that some look just a little different than the others.  I tend to be more practical than anal.
I went through and sorted.  I kept all tax info of course. Also major purchases, policy info, records for kids and dogs and the rest of us for medical purposes.
One thing I did get rid of was all the bill stubs from bills I paid.  I have kept them for years.. and the reason for that was because I went through a divorce. If they want to reconfigure child support… I have had to come up with things that go back 2 years.. in all my bills.  But, since my youngest will be graduating this year, I don't have to worry about that any more! (yippy!)  But I did keep the visa bills, just to follow up on if need be for a purchase or credit.

Here is the kids file drawer with only my boys and my file in it.
And look at this!!!
I have an empty drawer!!  Wow!!
So lets review…
Before File Drawer
After File Drawer
Tell me about your File Drawers!
If you have a blog post on your file system, I'd love for you to link it to my Organizing Mission Monday link party.  This link party will be left open for a month to go with the Mission – Office that I am working on with my link party.
I would love it if you could vote for my blog! You can vote up to once a day! Thanks so much!!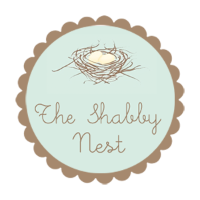 We all have an area of our house that gets messy just because we either can't stand to organize it ….or we don't know how?
I would say for me the area that I like the least is paper management. The file system! I have one that works for me. But what works for me certainly doesn't always work for my clients.
There are file systems that you can have your broad topics: Home management, Cars, Bills, Kids.
Then you can have those systems that people like to micro file: Business meeting Aug 7, 2009, Billy's monthly karate etc…
There are some that love the paperless concept: Neat receipts or a Snap Scan by Fujitsu that can scan all your receipts, business cards etc.. into your computer – thus ending most paper content.
There are those that are scared to throw out a single piece of paper. I had one client that has a huge amount of paper and files. I thought a Snap Scan (my sister recommended….she loves hers) would work well for him and he agreed. But I knew with him, it would only be for magazine articles and articles related to his profession. The volume of these things alone was immense. No one can MAKE someone throw something away if they aren't ready. We can encourage them to and try to get to the bottom of why they feel they can't part with it…but bottom line is…it is theirs and their decision.
But to get on with my story – After hours of scanning and several boxes of papers, magazines etc..that I was thrilled we were going to be able to get rid of since we had just scanned them….. You guessed it – he didn't want to throw them out…just yet. We did talk and I did convince him that he had all the information and as he backed everything up automatically every 30 minutes (I think) he wasn't losing any of that information.
So what do you hate to organize? Share your thoughts, your pictures….I'd love to help if I can.
Disclosure: I am not presently representing either the Neat Receipts or the Snap Scan, I have used them both in the past and did a past review on the Neat Receipts.