messy drawersIt isn't hard to organize your dresser drawers. I did a post on Organizing Your Dresser Drawers and showed you how easy it is to do. I used organizers that I found at Ikea and a few I also found at Old Time Pottery, but you could also use shoe boxes or other boxes that fit into your drawers and achieve the same thing.
You can find the link for my button on my top "Buttons" Tab. (right now I only have the Organizing Mission Monday button, so it is fine to continue to grab that)
1) Link to your specific post – not your blog
2) Please Link back to my blog with my button or link (link just above underneath my button)
3) I'd love if you'd follow me on google and/or FB. The google is new and I'm trying to build it
4) Blog post related to Organizing or Cleaning or DIY or crafts or decorating are WONDERFUL!
5) No sales pitches or web sites.
6) Feel free to link up more than 1 post.
Looking for other link partie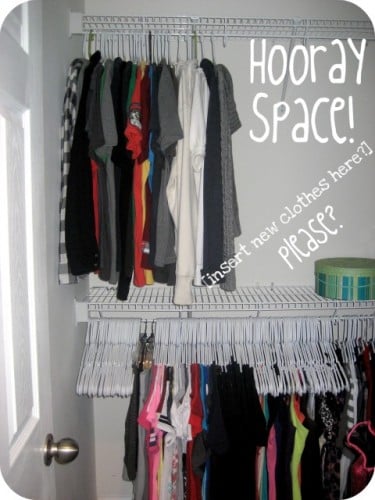 s? I have a whole list of them. Thumbnail via day above and keep scrolling down to find a more extensive text lists by day on my link party list. If you aren't sure how to link up… see my link party tutorial here. It is simple. If You Are On A Reader and Want to View All the Great Link Up's on this post please Click here
This party will be open until Feb 5, 2012 at 11:59pm