Mattresses are the most comfortable part of our room where we get relaxation of our body. If you want to buy a new mattress then acquire sufficient knowledge of the mattresses available in the market.
Sleeping in a comfort zone provides you the feel of refreshment and one thing which is essential to get quality sleep is a comfortable mattress. Many brands in India made it easy for buyers to select mattresses of their kind. You can either go directly to the shop to select it or you can also try online stores. Nowadays the e-stores are trending as you will get many online autopay options that provide several offers and discounts.
Online purchase of a mattress is good as you don't have to depend on the sales process and you can get information just in a click. It not only saves your time but at the same time it also allows you to make comparisons between different company's products. The price of the mattresses of different companies differs from each other offering varieties of unique features. However, sometimes it becomes difficult for the customers to select the best one among so many mattresses, but a little survey and research can help in purchasing the perfect mattress for your health
As we have already discussed, there are a variety of mattresses available in the market that may confuse you while purchasing them. But to eliminate some of the confusion, we are here with some best mattress types available in the market.
Types of mattresses
There are many types of mattresses available in the market with different features. Some are different in having material while some vary in different sizes. Let's have a look at various types of mattress among which you can choose the best one:
Various mattress depends on different material
Memory Foam: This is a perfect mattress material for several reasons and one of them conforms to the curves of the body when weight disperse over it. Apart from these, relaxing your pain at the back, joint and other body parts are also one of its unique features. The memory foam helps in maintaining the body temperature. for ex-if someone is feeling cold while sleeping, it helps in keeping cool with its temperature controlling feature. This is also good to resist several bacterias, dust mites, sweat, and allergens that may affect your health conditions. It lowers the risk to minimize the effects of sagging.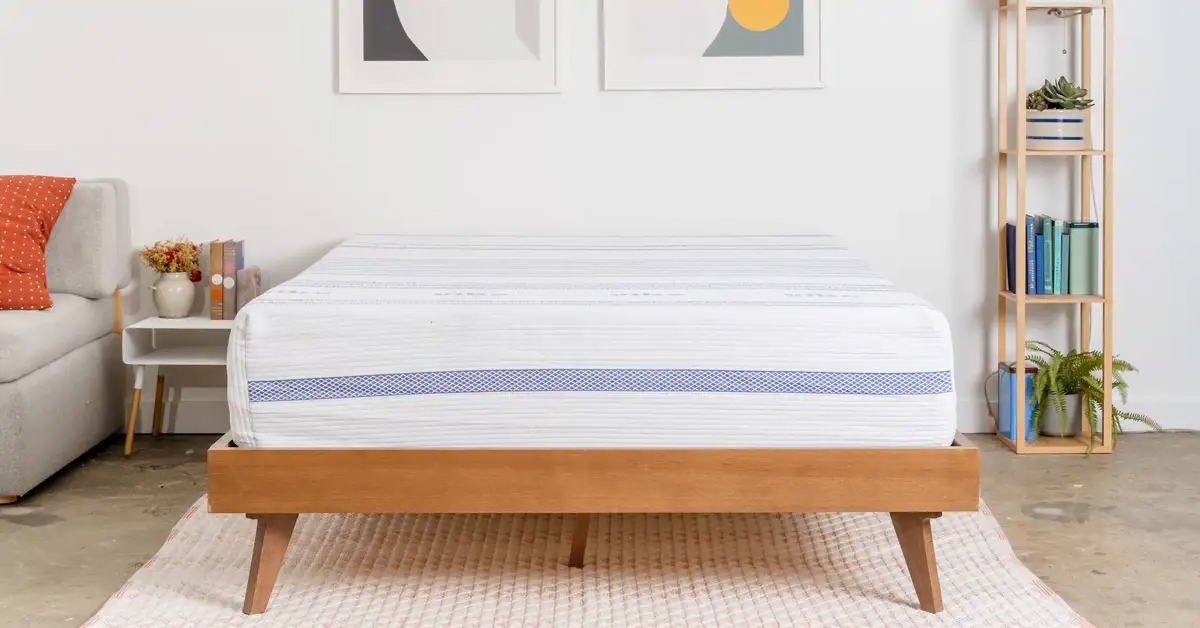 Innerspring: This is one of the oldest and common types of mattresses available in the market since 1857. However, it has been upgraded and made more comfortable and stable. The steel coils are used in two ways. One is connected and the other is wrapped individually. It provides comfort and softness. However, if you are having problems with dust and bacteria then do not go for it as these are not always hypoallergenic.
Hybrids: The hybrid mattresses are made up of a combination of memory foam technology and advanced innerspring. This is one of the best mattresses providing excellent comfort, support, and durability. This is also good resistance to bed bugs, dust mites, allergens, and other bacterias.
Latex: Latex is made up of natural rubber plants and it is popular because of its eco-friendly nature. It provides a comfortable surface that helps in keeping off the pressure to the hips and shoulders so that you can sleep in proper alignment. This is a good choice for the one who is suffering from lower back pain. This is a good option if you want to prevent your mattress from bacteria, dust mites, bed bugs, and many other allergens.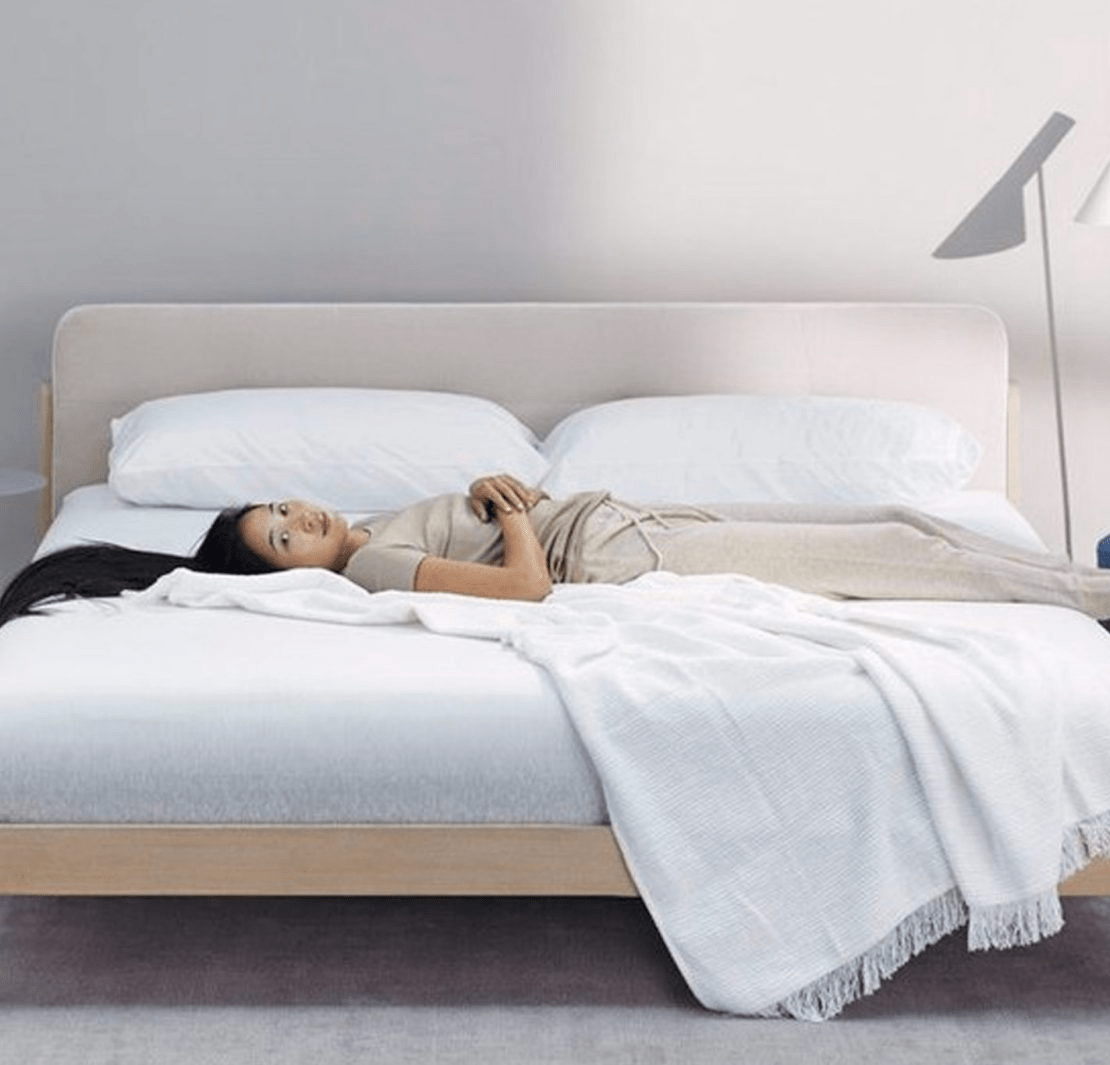 Air Mattress: This is among the recent innovations done by the mattress company. The firmness of such beds is remote control and you can pump it according to your comfort. These are adjustable and provide a comfortable feeling of sleep.
Waterbed: This type of bed has been popular since the 1970s-80s. It can be set as both hard side and soft side whichever you like most. However, this is not so popular for home use as it needs high maintenance.
Apart from the different materials used to make the mattress, the selection of mattresses can also be made based on their size.
Types of mattress size
The mattresses are available in different sizes which may help you to select them according to your need and the available room dimensions.
Crib: This is a special bed designed for infants in which they can sleep comfortably. The size is 52 inches in length and 28 inches in width.
Single mattress: The single-size mattress is 72 inches long and 36 inches wide. This is good for the room dimension of 10 feet by 7 feet. It is good for the kid's room as they can sleep comfortably in it.
Twin mattress: This is 72 inches long and 42 inches in width and can be adjusted in the room with 10.5 feet by 8.5 feet dimension.
Queen mattress: One of the best choices for couples as its size is perfect for them to feel cozy and cuddle with each other. The size of this mattress is 72 inches long and 60 inches in width and can be set perfectly in the room which measures 10 feet by 10 feet.
Queen Xl mattress: The size of the mattress is 72 inches long and 66 inches wider and can fit best in the room which measures 10feet by 10 feet. This provides extra space to the couples.
King size: This is quite bigger than the queen Xl mattress, with a dimension of 2 inches long and 72 inches wide. The minimum size of the room required for this mattress is 11 feet by 11 feet.
King XL size: This is one of the largest beds among all with dimensions of about 72 inches in length and 78 inches in width. It can fit comfortably in a room that is at least 11 feet by 11 feet.
The bottom line
This is all about the varieties of mattresses that are different from each other in any way. Select the one according to your needs.