My home is my castle. If you find your castle shabby and dull, there is no need to buy a new one. There are tons of home improvement life hacks for those who are not willing to spend a fortune. This article is a fountain of affordable ideas.
A Psychological Hint ー Get Rid of Useless Things
The first step needs no investment at all. Look around your house ー are there things you do not need? Surely there are. Clothes you have not worn for a couple of years ー you are unlikely to put them on again. So, do not hesitate to give your old T-shirt to charity. Besides, psychologists state that getting rid of useless things is a good exercise for freeing your mind.
Stage 2 ー Identify What Needs Improvement
Getting down to business: identify the rooms or the furniture that clearly need a new life. There are plenty of creative options both for big families living in houses and for individuals possessing an apartment.
Having a Large House ー Where to Start
Here is a list of things that you can improve when you are a lucky owner of a big house.
Front Door
A fresh coat of paint with fence planters is just a start. You can choose any combination of colors to make your door unique and eye-catching. Another thing you could consider is installing a new handle. If you are a creative person, you could even develop your own design.
Old Staircases
There are several options here. You can either paint your old staircases or update them with a nice-looking stair runner. If you go for the first variant, you can unleash your fantasy and create a rainbow staircase or a 50-shades-of-gray one. By the way, you can also use cheap stickers instead of paint, it's always nice to save even a dime like when you buy essay cheap instead of ordering from expensive services. A stair runner is also a great place to indulge in some color: from classy neutral shades to a striped variant.
Fireplace
Many people dream about a luxurious fireplace where they can enjoy food with their family; this is obviously not an option on the budget. However, you can surf the net and find a lot of cheap models. Besides, you can redecorate your fireplace yourself by putting some photo frames or carved wooden affirmations on top of it.
If you also have a garden, a guest house, or a garage, do not limit yourself to altering your house only.
Living in an Apartment ー Give Room to Your Imagination
If you live in an apartment, here are the things you can focus on.
Internal Doors
Replace, repaint, or even destroy the internal doors. The first two options would probably work better for families where each person should have some private space. However, if you live on your own, an open-plan apartment might also be a great idea.
Picture Wall
Sometimes, even freshly painted walls still look a bit plain. A picture wall is a perfect solution. Choose your favorite memories and display them on the wall. Black-and-white pictures look very stylish on white or gray walls.
Old Sofas and Armchairs
Selling an old piece of furniture or buying a new one instead is a way to go. But there is a better solution ー reupholstering. A vintage sofa can easily turn into a modern funky one with the help of the right fabric covering. Besides, it is a good time- and money-saving alternative.
Even if you rent an apartment, you can make use of these ideas. Better ask for permission first. But your landlord is very likely to be grateful for updating the doors or the furniture.
Simple Things That Make a Difference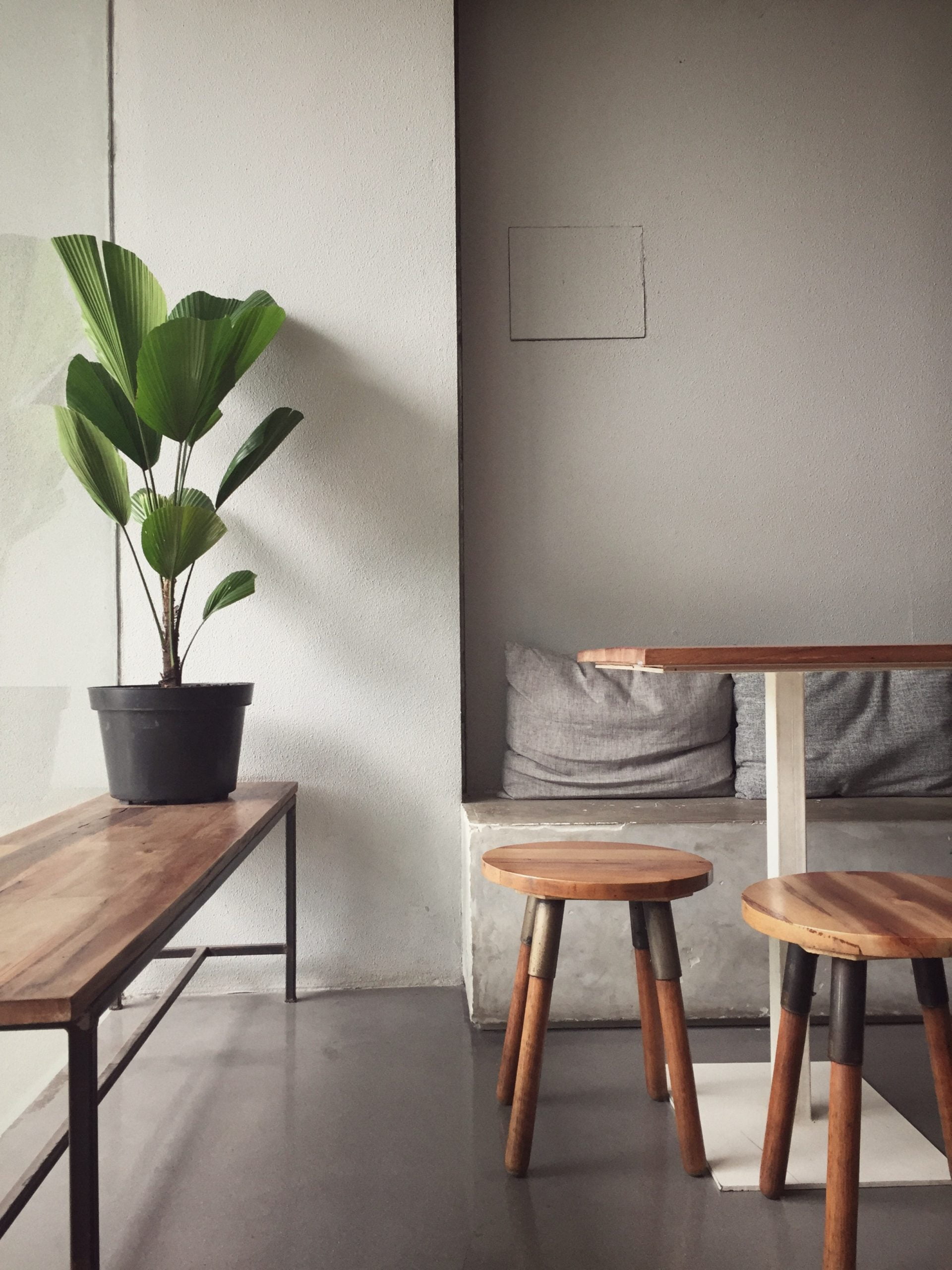 If you are not up to major changes, check out the list of things you can buy to give your home a facelift.
Plants
A vase with colorful tulips transforms the room almost instantly. However, bouquets usually do not last long. Potted plants are a great alternative. Some green or colorful plants will create a welcoming atmosphere in your home. Besides, you can buy a window box and plant some flowers in it ー it will attract birds and butterflies.
Lanterns, Lamps, and Candles
Have you ever heard of 'hygge'? It is a Danish term used to describe the feeling of coziness. The idea of comfort is an obsession for people in Denmark. One of the key 'methods' they use is creating several islands of light in their space. Having one chandelier is unacceptable; there should be several sources of light. You can buy vintage lanterns, high-tech lamps, or stylish candles to create sophisticated layers of light. The choice depends on your interior.
Hanging Chair
Accessorize your bedroom with a hammock chair. It can be your reading, coffee-drinking, or meditation corner. You can choose the fabric for the chair yourself. Yet, to put it on the chair, it is better to hire a trustworthy professional who is aware of safety conditions.
Chalkboard
Think of the place where you spend most of your time at home. Is it your kitchen? Then replace one of the kitchen cabinet doors with a chalkboard. You can write your favorite recipes or grocery lists there. If you work remotely, put it on the wall next to your workspace and use it for noting the ideas you come up with. A chalkboard appears to be quite functional.
Board and Video Games
Transform your sitting room into an entertainment hub. Select a cabinet or a shelf to store the boxes or DVDs. It would be great to have a small table and a couple of bean bag chairs right next to it. This home-based game zone is going to be your friends' favorite place for a chill-out.
Takeaway
To sum things up, there are loads of things to do on the budget that can improve your home. Some changes require hiring a professional to ensure safety. However, most alterations are possible without anyone's help. Start a modern makeover today and live in a new home tomorrow. Besides, DIY activities will keep you cheered up and give you energy. So, reinstating your home is also a great motivational practice.