Moving is both a mix of an exciting but also a nerve-racking adventure in your life. Before you can unravel your new life in your new destination, there's the difficult task of packing. Depending on how many belongings you'll be taking with you, the effort you'll have to make might be more. The last thing you'd want is to arrive at your new place and then realize you've failed to pack some items, or some of them got broken along the way.
Moving isn't necessarily easy on anyone. Fortunately, some proven tips and tricks can help make your move easier. With these, you can now pack and unpack easier, the amount of work required is less, and the entire process of moving can be a lot more seamless.
Are you ready for your smoothest move yet? Here are some packing tips worth applying:
1. Create A Moving Checklist And Budget
If you're an old-school type of person who prefers written lists, now's the time to bring out your pen and paper to come up with your list. For more tech-savvy ones, there are free applications allowing you to create a checklist. A strong start to your packing process is to create a moving checklist to come up with a budget.
To do this, you can move from one room to another in your home. List down and take photos of every item you'd like to bring with you. Consider this list a moving inventory, so you'll know what to and not to bring.
Once you've completed your moving checklist, that's when it'll be easier for you to have a budget. Because you now have a precise idea of what you'll be taking with you, you can now determine an estimate of the moving budget you'll need to set aside.
Additionally, if you're planning to hire professional movers, consider the fees and costs you'll have to pay when estimating your budget. It may be an additional expense, but hiring professional movers will help you smoothly and safely transport your things. To know more about hiring professional movers and for you to properly allot a budget for this, you can visit https://movingproz.com/.
2. Get Rid Of Unnecessary Things As Much As You Can
Even after coming up with your list, give your home a run-through one more time. During this second inventory process, take a trash bag and a box for items you can throw and those you want to donate or sell. If needed, revise your checklist. The whole point here is to make your checklist even shorter.
The more you get rid of, the less you'll have to bring. Not only will this make packing easier and faster, but it may also help you save on additional costs. Moreover, when you have items to sell, you'll earn a bit of profit, which you can put into your moving budget.
3. Figure Out The Logistics
Once you're ready to start packing, you'll have to figure out the logistics of your move. To save money, you may want to move everything on your own. This is possible for smaller items you can fit in your car like a wind chime.
For the bigger and odd-sized ones, however, it may be better to hire professional movers who offer packing services. Such a move would be more expensive, yes. But, if you consider the time and effort it'll take to pack those items, you'll realize that hiring them is a good move. Likewise, you wouldn't want to risk having some of your prized possessions damaged during transportation because you failed to pack them properly.
Hiring professionals can take away a large chunk of the stress that comes with moving. Get at least three quotes from three different providers. This way, you can weigh your choices and get the best price.
4. Start Packing Early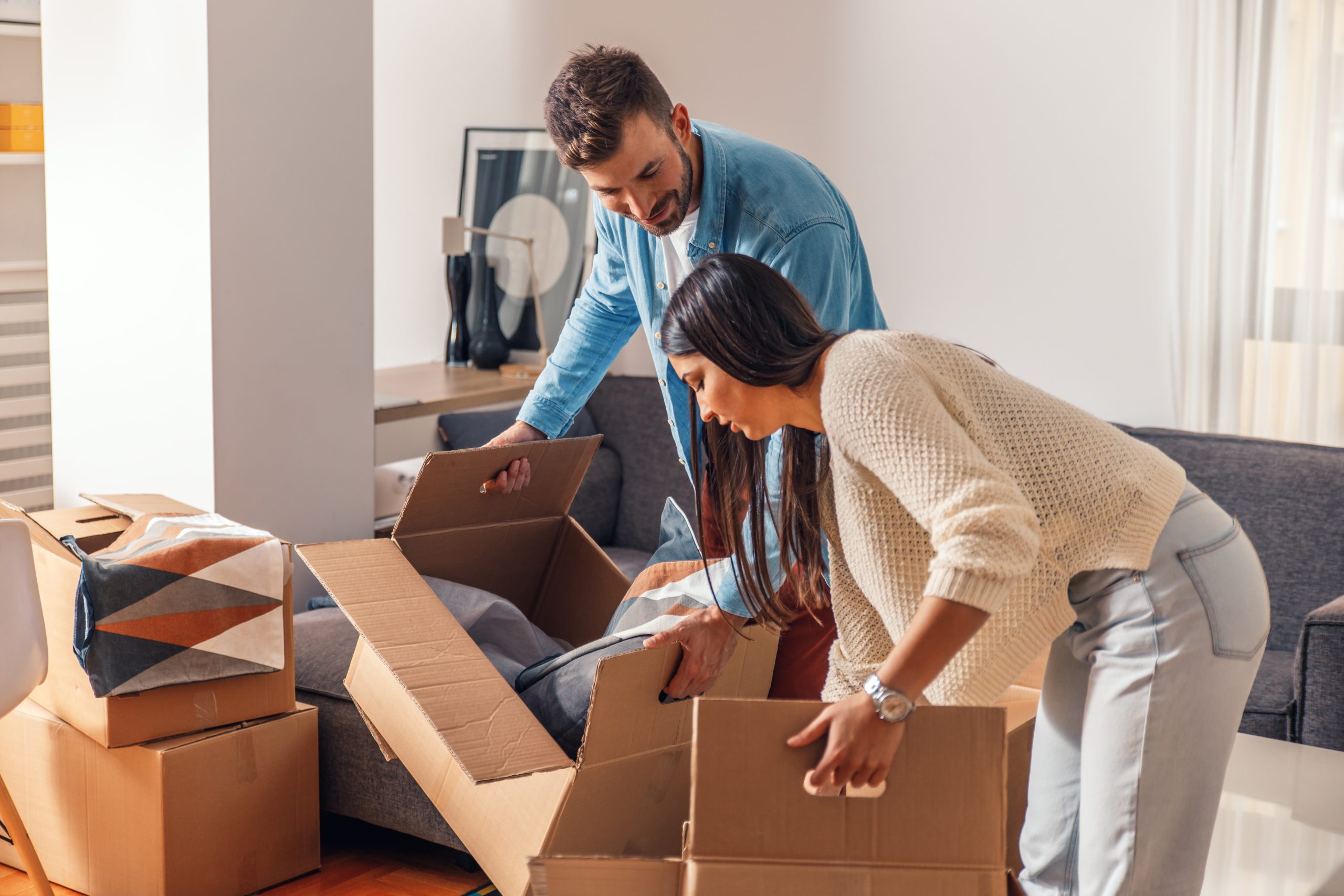 The earlier you start packing, the less stressed out you're going to be. If you've long been the type who procrastinates, now's the time to change that kind of habit and mindset.
To start early, you can begin by packing the out-of-season items you're certain you won't use for now. Then, you can move to your home décor. Once you get the ball rolling with packing, you won't dread the process as much when you notice the little steps and progress you've made.
5. Pack For An Hour A Day
Lastly, if you have a busy schedule, this fifth tip will help make packing more convenient. Instead of spending your weekends packing, a better trick is to pack for at least an hour every day. Set your timer for an hour, and focus on a box or two. The next thing you know, the whole week has passed, and you've now covered even more than you expected. This strategy can make packing a more seamless process for you.
Conclusion
Without a doubt, moving can be quite stressful, given the many things that could go wrong with it. One of the hardest things you'll have to do with moving is packing your belongings—ensuring you get everything well wrapped and prepared for the big moving day. Do note, however, that all the tips you've read above should only serve as your guide, given how there's no one-size-fits-all approach to moving. You have to consider your situation and circumstances to be secure with having the smoothest move ever.