Investing in a great security system is very important if you want to keep your home and your family safe. You always want to ensure that you buy smart security solutions since they are very easy to customize and they will provide you with an excellent set of services.
But the question is, what kind of smart security solutions should you buy? There are so many options out there that it can be very difficult to narrow down the exact option. With that in mind, here are the things that you should consider focusing on!
Smart alarm
One of the main benefits of having a smart alarm is that it can help you double down on your home security. When you install a smart alarm, the unit will automatically contact you in case there are any issues. The smart alarm sends notifications directly to your phone and some of the units even have a video camera.
That's great because it helps save a significant amount of time, and you will be impressed with its quality and efficiency. That's why we think it's a good idea to invest in such a product, as it can help give peace of mind.
Needless to say, a smart alarm is a priority in case you travel very often. When you are away from your home from quite some time, the last thing you want is to worry about the safety of your home. But if you buy a smart alarm and keep it connected to the internet, it can send you a notification at any given time.
That helps ensure your home's safety. Plus, it can be great to use even if your kids are at home and you want to be certain no unexpected guests arrive. That's why buying a smart alarm is a great idea and a priority.
Smart locks
Maybe the best smart security product you can buy for your home is a smart lock. The main advantage of this product is that you can easily lock or unlock your door remotely. You will have a keyless way to enter your home, while also accessing exceptional security solutions.
That goes to show the benefit of using a smart lock and the quality that you can get from it. This is why we think that using this type of product can be well worth it.
Aside from locking the door remotely, the smart lock also allows individual passcodes. So you can have a passcode for each family member, and you receive a notification on your phone which shows who entered your home.
You can have a dozen or more configurations like this, which help boost your safety. Plus, you know what code is used and when which is extremely convenient.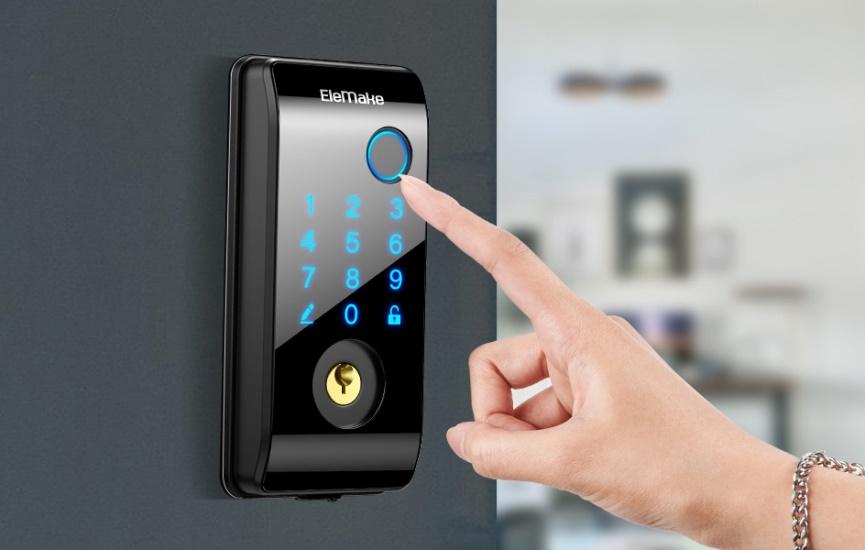 You finally get to ditch those hideaway keys that can easily be found by thieves. A smart lock is maybe the ideal way to protect your home and keep it safe. At the same time, thieves are deterred when they see a smart lock, because they know it's impossible to break.
The fact that smart locks are fully embedded in your home's automation system means you can monitor them at any time, and you can also integrate them with other smart devices.
Depending on the smart lock device you use, you might even have voice controls. So there are plenty of great benefits you get from using a smart lock, and the results themselves are nothing short of incredible.
Smart security camera
It's imperative to keep an eye on the area surrounding your home, or even the inside of your home. That's why buying a smart security camera is a very good option, because it helps you monitor a specific part of your property you believe might be prone to theft or attacks. Installing a security camera is known to keep burglars away, so that's definitely a solid investment.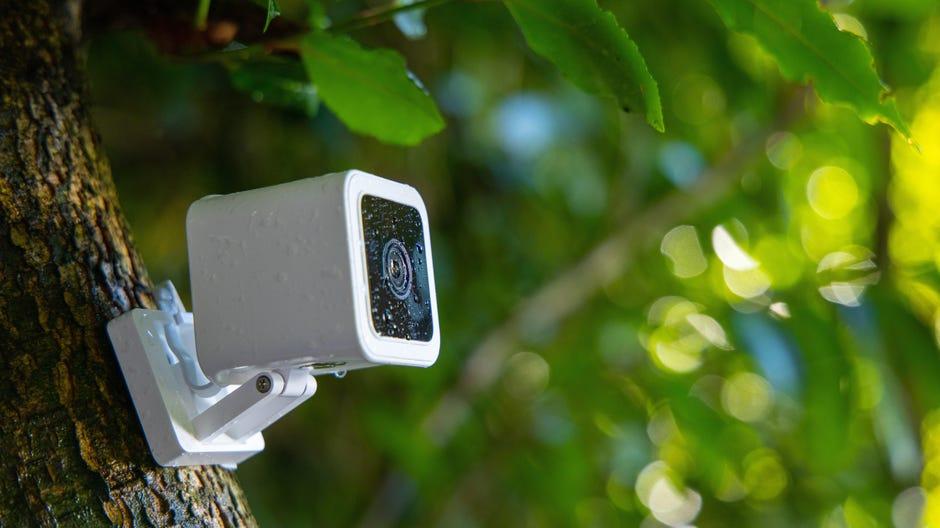 Aside from that, a smart security camera can help you track any possible problems happening within or around your home. Some of the security cameras even go the extra mile since they offer a mobile app where you can see their live feed. Seeing everything in real-time is a nice perk, and it goes to show the excellent results you can obtain from using such a device.
Depending on the smart camera, you might even have scheduled, automated backups and even two-way audio. That goes to show it's a very good idea to buy a smart security camera since it will provide a great experience and also help you save money too.
Smart doorbell
Smart doorbells are a rather new invention, but an incredible one to say the least. The advantage of having a smart doorbell is that you get to see who is ringing at your door and you will know whether you want to open up the door or not. The reality is that you can end up with uninvited guests or randoms that you don't want to open the door to. This is why the smart doorbell is a great investment.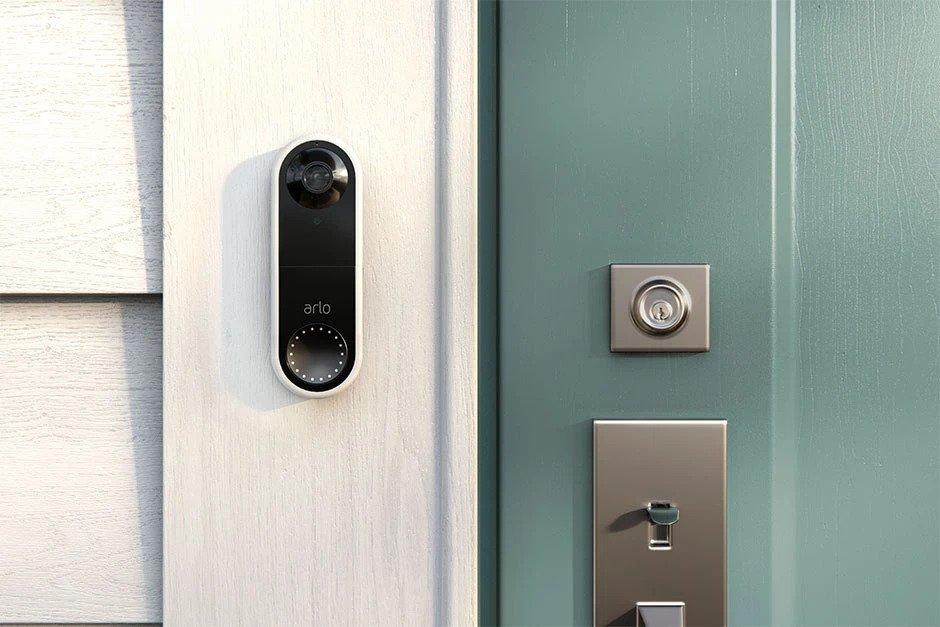 You get to see the people in front of your door, and then you can decide if you want to open the door or not. In addition, most of these smart doorbells have remote access too, so you can see who's at your door even if you're at work or traveling. On top of that, most video doorbells also have two-way audio.
That means you can talk with the person at your door before you open it. It's a great and nifty feature that helps boost your security, while still making it convenient to handle any unwanted situation.
Glass break sensor
What's very interesting about these glass break sensors is that they are seamless, very simple, and easy to install. Their role is obvious, you place them near your windows and whenever the glass breaks, this tiny device will send you a message via its dedicated app.
So it doesn't matter where you are, the glass break sensor will notify you if someone is attempting to enter your home via breaking your windows.
Of course, it will notify you even if the glass broke due to severe weather or anything similar. It goes to show the true power of such a device since it will be able to accurately tell when the glass is broken.
It also works seamlessly with other smart devices, and it can indeed notify your core smart system too. Or you can just use it as a separate security tool if you want. One thing is certain, a glass break sensor like this is an incredible asset and a solid investment.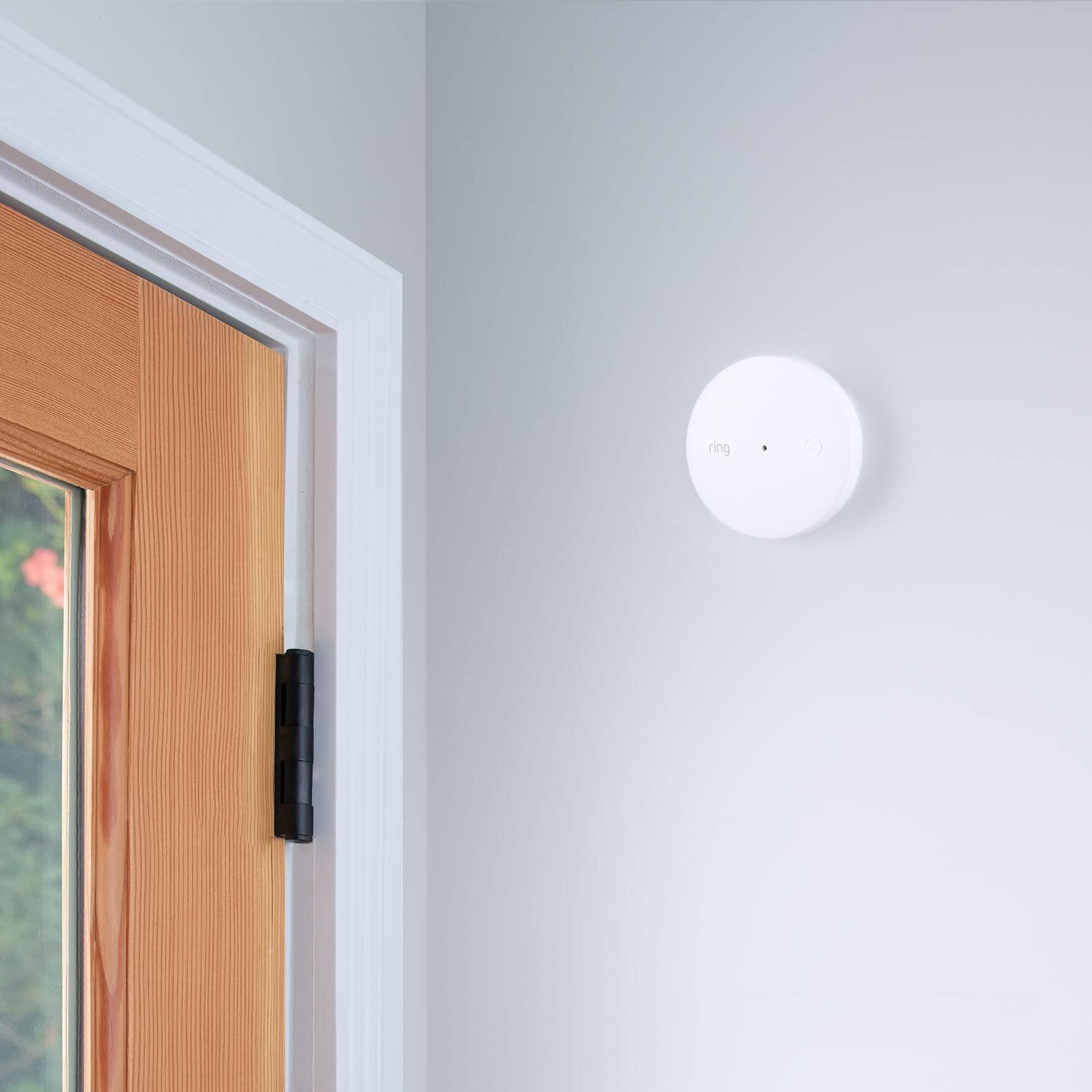 Conclusion
As you can see, buying a smart security product is a very good idea if you want to protect your home, assets and family. It's extremely important to buy high quality smart security products, since they will give you a peace of mind knowing everything is safe and away from prying eyes.
We know how challenging it can be to deal with all kinds of security issues. That's why it makes a lot of sense to buy security products that help prevent any problems. In doing so, you save money and you will not have to worry about any home attacks. Plus, these can also help increase the resale value of your property too, which is an added bonus!