Summer is considered the peak season for home renovations. The days are long and sunny, so it is easy to complete projects quickly. However, there are numerous benefits to doing home improvement projects during the winter, including lower off-peak rates and less competition for in-demand contractors.
Numerous home improvement projects can help make your home a more enjoyable place to live. Home improvements like remodeling the kitchen with brand new kitchen appliances or upgrading your HVAC can also improve your home's energy efficiency, helping you save on utility bills. Learn which home improvement projects can help you stay comfortable and cozy all winter.
Seal Cracks Around Doors and Windows
Sealing the cracks around your doors and windows is a simple project that can keep your home comfortable throughout the winter. Air seeping through the cracks around doors and windows can cause chilly drafts, force you to turn up the heat and increase energy consumption.
Sealing leaks can help save homeowners an average of 15% on their heating and cooling costs. This project is cost-efficient and keeps you comfortable as temperatures drop.
To seal your doors and windows, use a caulk gun to block cracks between the frame and the walls. You can also install a rubber door sweep along the bottom of the exterior door to stop cold air from entering the house.
Insulate the Attic
Insulating your attic is a project that homeowners frequently overlook. You're losing air and heat if you haven't insulated your attic. As temperatures fluctuate, if your attic isn't insulated, your heating system must work harder to replace the lost warmth.
This is going to increase your energy bill. Before starting any construction work on your attic, the U.S. Department of Energy suggests performing an energy audit to determine if your current insulation is adequate.
You can also hire a contractor to perform a professional energy audit using blower doors, infrared cameras and surface thermometers for more accurate results.
Energy audits can pinpoint areas of energy loss so you can choose the right insulation material for your attic. Cost-effective DIY options for insulating your attic include fiberglass batts or blown-in cellulose.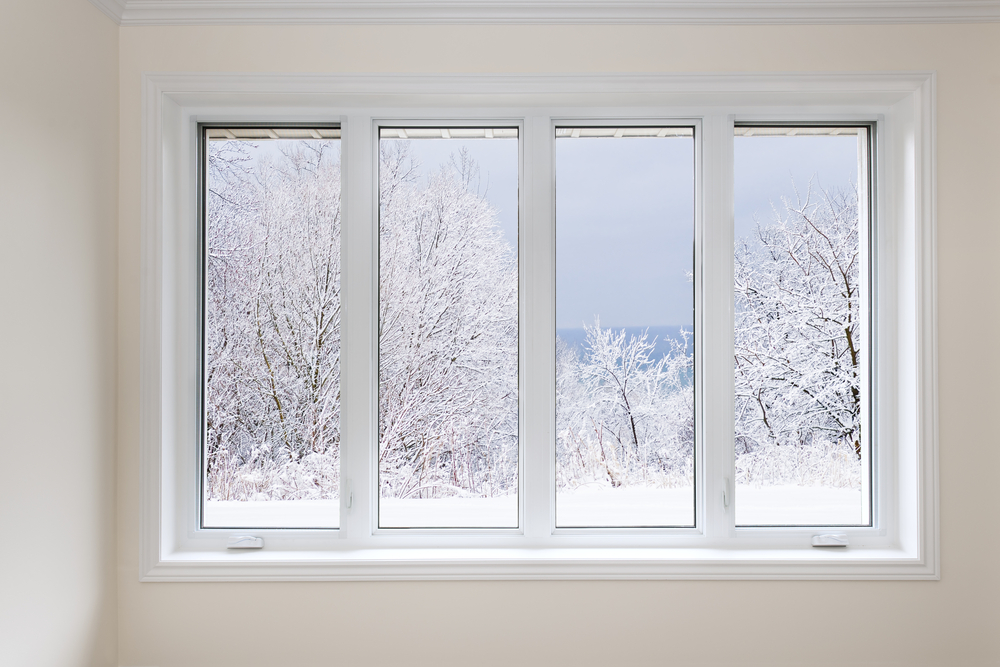 Replace Windows with Double-Glazing
Another great project for winter is replacing your current window panes with double-glazed windows. Double-glazed or double-paned windows use two sheets of glass that form a vacuum between them, preventing energy or heat transfer. Using double-glazed windows is estimated to reduce energy use by up to 24% in your home.
Double-glazed windows keep the heat inside your home during cold months so that while you cozy up this winter, you can save energy and cut down on heating costs. If investing in double glazing isn't within your home improvement budget, you can purchase insulation film for your windows.
This film is usually made from polyethylene terephthalate (PET) and applied with heat-shrinking, magnetic strips or self-adhesive.
Upgrade Your Heating System
There are several ways you can upgrade your home heating system this winter. Install a programmable thermostat to adjust your home's heating easily.
Schedule a heating system tune-up if you want to keep your current heating system, but ensure it will work efficiently all winter long. A tune-up could include repairing worn or damaged equipment or replacing air filters.
Try a full replacement if your heating system is dated or doesn't work as efficiently as you'd like. If you're looking for a more manageable project, install a mini split ductless heating system to supplement your central air system for the colder months.
Mini split HVAC systems use a single outdoor condenser unit to control one or more indoor handlers. You can place an indoor unit in specific rooms or areas to help you control the temperature independently of the other areas of your home, allowing you to save money on energy costs.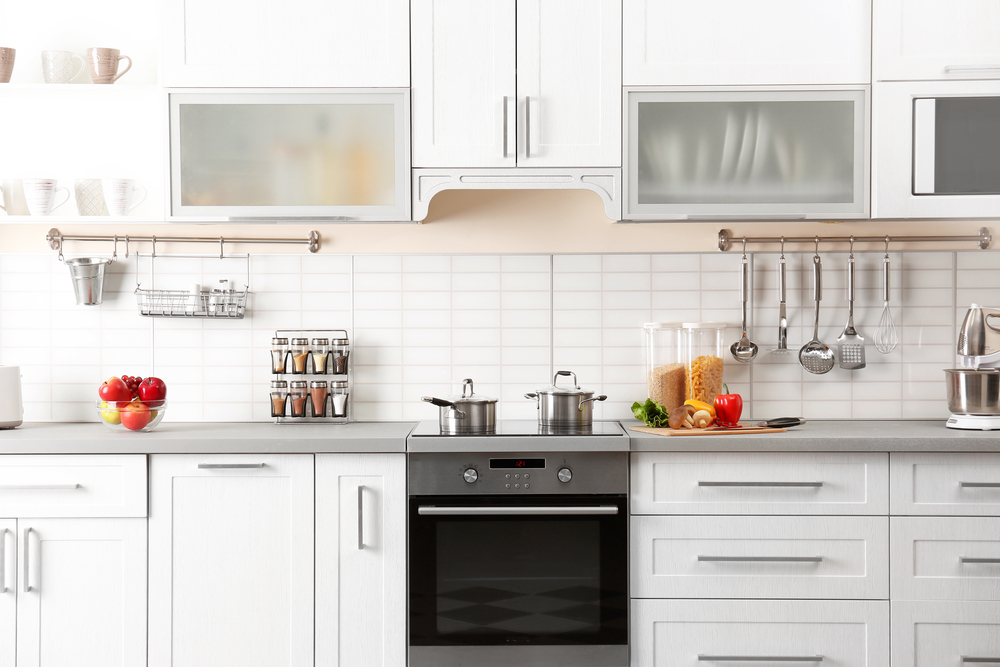 Remodel the Kitchen
A comfortable and high-performance kitchen is an excellent way to make family time memorable. Especially in the winter, you want a functional space for cooking and spending time with your loved ones. For a complete kitchen remodel shop kitchen appliance packages. These packages typically include a range, range hood, dishwasher and smaller appliances like a microwave.
For professional-grade quality and a sleek aesthetic, consider Thor appliances. Thor appliances are an affordable alternative to other leading brands like KitchenAid while still providing outstanding features like cast-iron grates and ceramic oven interiors. If you want a budget-friendly upgrade, try small projects to renovate your kitchen, such as a new coat of paint or upgrading drawer pulls and cabinet door handles.
Finish the Basement
Take time this winter to finish your basement. Create a fun game room for your family by adding a pool table, or make the perfect home movie theater. Shop stylish furniture and create a simple but comfortable secondary living space for you and your family.
Before beginning style renovations, ensure that you address any dampness in the basement to avoid mold and mildew growth. You may need to waterproof your basement by redirecting downspouts away from the foundation or using a waterproof paint or coating on the interior walls and a waterproof membrane to exterior walls.
Redo Interior Lighting
If you're hoping to brighten up your living space this winter, redo the interior lighting in your home. Add a modern chandelier to your dining room or install hanging lights over your kitchen island to elevate your dining spaces.
Use different styles of lighting to create variety in your home. Choose soft light fixtures to add warmth to a space and brighten your living areas.
As it starts getting darker earlier, use additional light fixtures in rooms that feel especially dark during the winter months and replace your outdated light fixtures with sleek modern fixtures.
Smart lights that sync with an app or virtual assistants like Alexa or Google Home can also help you create a cozier space and save you money because they consume less electricity.
You can also control the on/off switch from your smartphone so you can open the lights before you get home from work; this is ideal for winter months when there are fewer daylight hours.
Insulate Water Pipes
Prevent a catastrophe by insulating your water pipes this winter. Freezing temperatures can lead to a pipe bursting. This can result in significant water damage, which leads to expensive repairs.
Insulating water pipes can also help your home function efficiently during the colder months. Insulating your hot water pipes reduces heat loss and raises water temperature by 2°F–4°F more than uninsulated pipes. This enables you to lower the water temperature setting on your water heater.
Insulating water pipes is a simple home renovation project that can protect you from stress and costly repairs later on — wrap pipes in heat tape or thermostatically controlled cables to prevent sub-zero temperatures from freezing your pipes.
Create a Comfortable Home This Winter
This winter, upgrade your home with a home improvement project. Choosing to upgrade your home can help keep your family comfortable when the temperature drops and keep your home running efficiently.