One of life's great joys is the ability to sit outside in your very own garden and switch off after a stressful day at work. Additionally, keen gardeners also enjoy watching a beautiful garden blossom. For some, a themed garden is the way to go, although it can be a challenge to pull off.
A themed garden is essentially an outdoor space that features a range of design elements that help form a cohesive idea. From plants and garden furniture to statues and signage, there are so many popular garden themes people tend to opt for. Some gardeners might have recently watched Alice in Wonderland and felt inspired to create an Alice-themed outdoor space. Likewise, a fantasy-themed game like Blue Wizard might have inspired another garden design. Then, you might have a garden that features movie references, a particular country, or even just a space that offers vibrant colors. Put simply, there are no rules, although there are certainly more popular garden themes than others. Let's take a look at some of them below.
English cottage garden
If you're keen to add an English feel to your garden, then it's certainly possible. Most English gardens don't have straight lines, enabling you to go wild and make it your own with some fruit trees and colorful flowers and herbs. From benches and birdbaths to roses and white picket fences, there are plenty of things you can add to your English cottage garden.
Wildlife garden theme
For animal lovers, the opportunity to turn an outdoor space into a haven for a selection of different creatures appeals. As soon as you put a constant food source down, be it for birds or squirrels, you'll attract an array of animals. A water source will also increase your chances, especially when temperatures are high. You might even attract some bats, too. Ultimately, it depends where you are in the world as to what type of animals you'll attract, but a wildlife garden is certainly a worthwhile thing to do.
Hygge garden theme
In order to feel good both mentally and physically, it's not uncommon for people to create a cozy outside space where they can switch off with ease and recharge themselves when the trials and tribulations of everyday life get in the way. We've all been there, right? In order to achieve such a garden design, it's ultimately subjective, but be sure to incorporate things that make you feel relaxed and at peace. A hygge garden should be an environment where you feel cozy.

Butterfly garden theme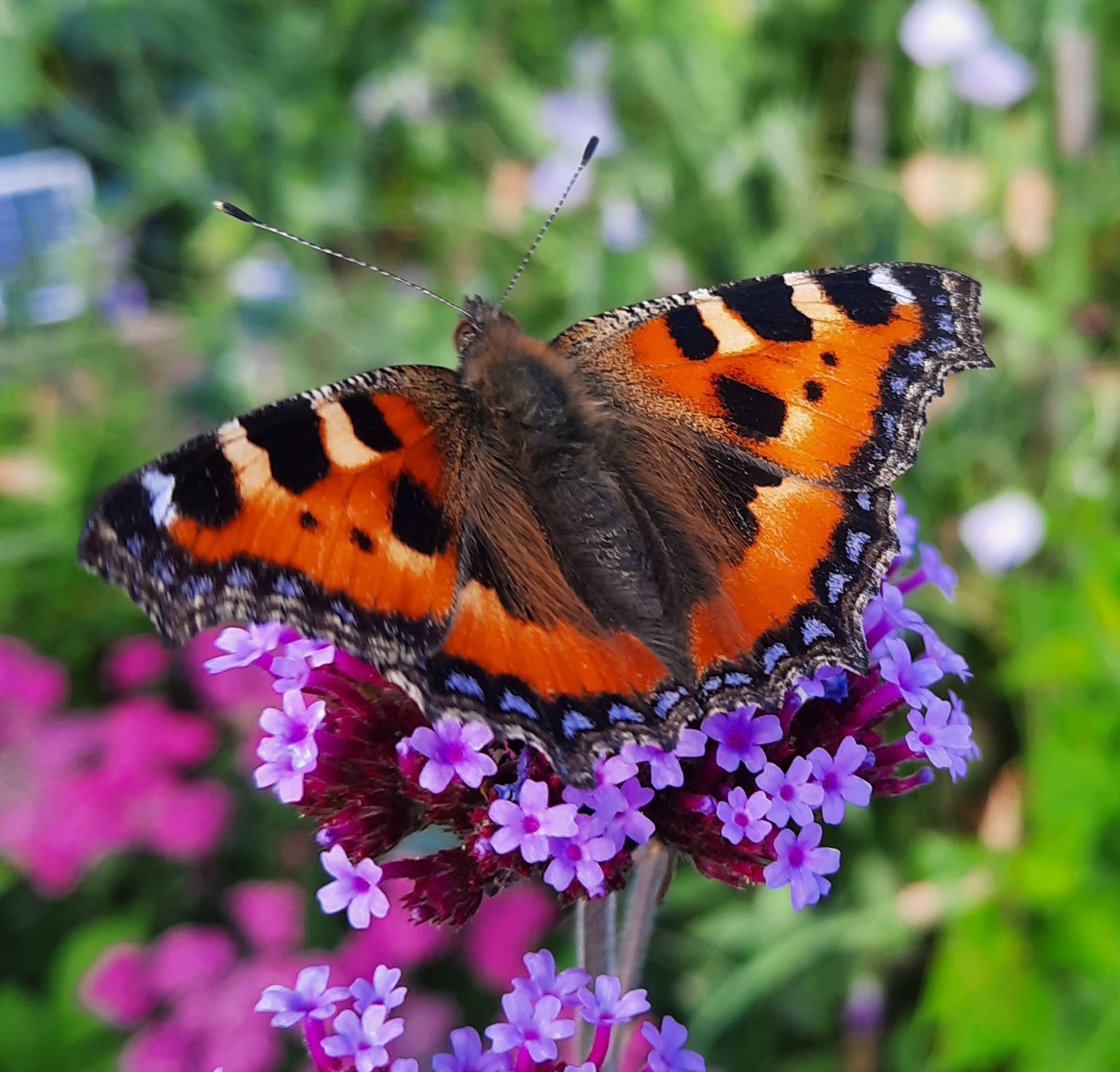 For many people, butterflies represent beauty and an all-round tranquility. After all, there's something magical about these winged creatures. In order to add a touch of butterfly to your garden, you'll need to provide a welcoming home for them. For starters, you'll need to offer host plants for the larvae and a selection of food sources for the adults. From there, a range of species will be attracted to your garden and help add to your butterfly theme perfectly. Hopefully you can sit back and watch your butterfly population grow.
Japanese garden theme
Perhaps one of the most popular options on the planet, Japanese gardens come with a glowing reputation and are perfectly themed outdoor areas for people who want to add a peaceful layer to their home. In order to achieve the perfect Japanese zen garden, water features, plants, and a rock garden are crucial things to consider. Adding serenity to a garden is harder to achieve than it perhaps sounds, though, but it's most definitely achievable. Some gardeners go further than normal too, perhaps by adding a koi pond.