Any renovation work is usually perceived as something complicated and exhausting, especially for the non-experienced users who have to deal with myriads of unknown details for the first time. Given the budget is limited in most situations, cooperation with the design agencies isn't the option for everyone.
Luckily, there is a DIY multi-platform solution that can help. Live Home 3D is intuitive and user-friendly software to assist with interior design challenges of any difficulty. This app enables us to rework the approach to furniture, color patterns and the way the terrain around the building and enclosed patio should look like.
Would you like to keep up with modern design trends and implement complex ideas from scratch without difficulty? Then you are welcome to get creative and try out Live Home 3D.
All Needed Functionality at Your Disposal
If you are on the hunt for an app with an intuitive interface and tons of useful features, Live Home 3D may be just what you need. The fact that it is compatible with Windows, Mac, iPhone and iPad is a reward for those who need flawless and seamless work anywhere and anytime. Projects are easily shared between different devices and are always at hand.
The sample projects, collections of 3D models and materials prepared by professional designers for the Live Home 3D app will be a great help for all types of interior design projects and will facilitate the design process immensely.
The start is really easy with the sample room, apartment, and house projects designed by the professionals. They can be used as a basis for personal projects or used for learning the basics. For some of us, they can even become an inspiration for personal one-of-a-kind designs.
With over 2,000 furniture models, Live Home 3D lets enthusiasts pick up the right style and combination of furniture for their future house or apartment. The process is smooth — just drag-and-drop the item to the project layout.
An awesome collection of materials counts up to more than 2,100, it is as simple as ABC to figure out how different materials and colors match and how the scene will look in different light settings and daytime.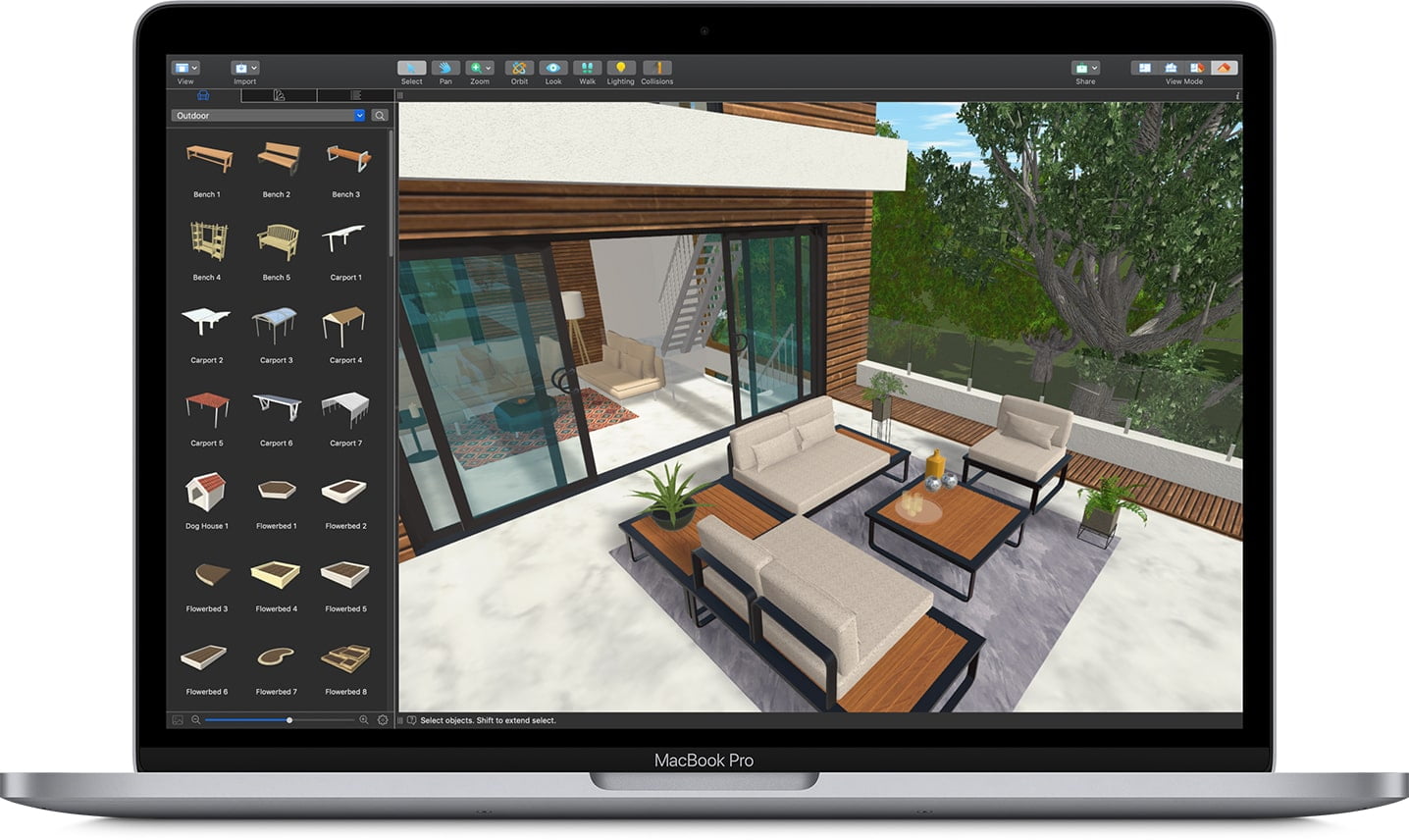 The scenes have an extremely true-to-life look. And even if you wish to try the exact wallpaper or carpet in your living space, it is possible to create new materials. They can be based on the image of a real product. It will serve well whenever you try to understand whether you are delighted more by abstract shapes, geometric patterns, or glass surfaces with natural reflections.
The 3D version of the interior is built on the go and it is easy to switch between the 2D and 3D variants for choosing which one is more convenient to work with. For example, moving furniture or creating a video track is easier in the 2D view, while applying materials is a lot more convenient in the 3D view.
Advanced Functionality of Live Home 3D
This application is one of the key players in the interior design market. With each update, it becomes more professional and able to design any possible structures. Let's review some of the most prominent functionality added with version 4:
Curtain Walls
The story height can be different from the wall height, which makes the creation of the curtain walls possible. This type of wall is an essential part of contemporary city and house architecture.
Terrain Editing
Naturally, the exterior design is as essential as the interior one for house design. Live Home 3D is a very advanced app that will assist in adjusting elevations, designing a garden or a yard, adding a swimming pool, and recreating the same hilly landscape you have around the house.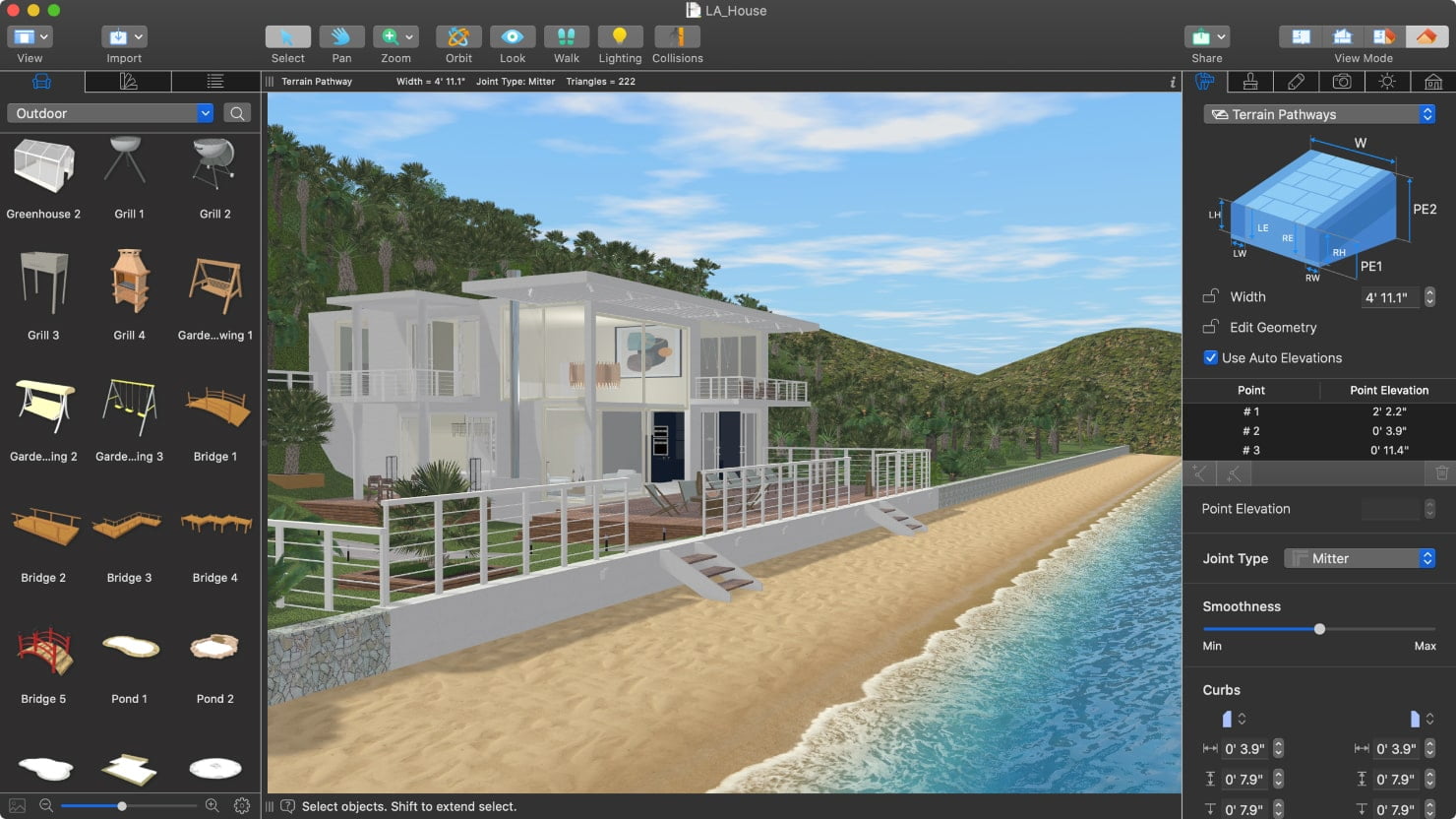 Room Scanner
The owners of Apple iPhones and iPads will greatly enjoy the support for the LiDAR technology. This functionality facilitates the creation of digital floor plans allowing users to scan the room with the device and have the digital version created immediately in the app. The Room Scanner detects all surfaces and builds walls based on this data.
True-to-life Renders
The Mac version of Live Home 3D introduces professional rendering functionality. It utilizes the advanced AMD Radeon™ ProRender engine that can produce stunning highly realistic images right in the app.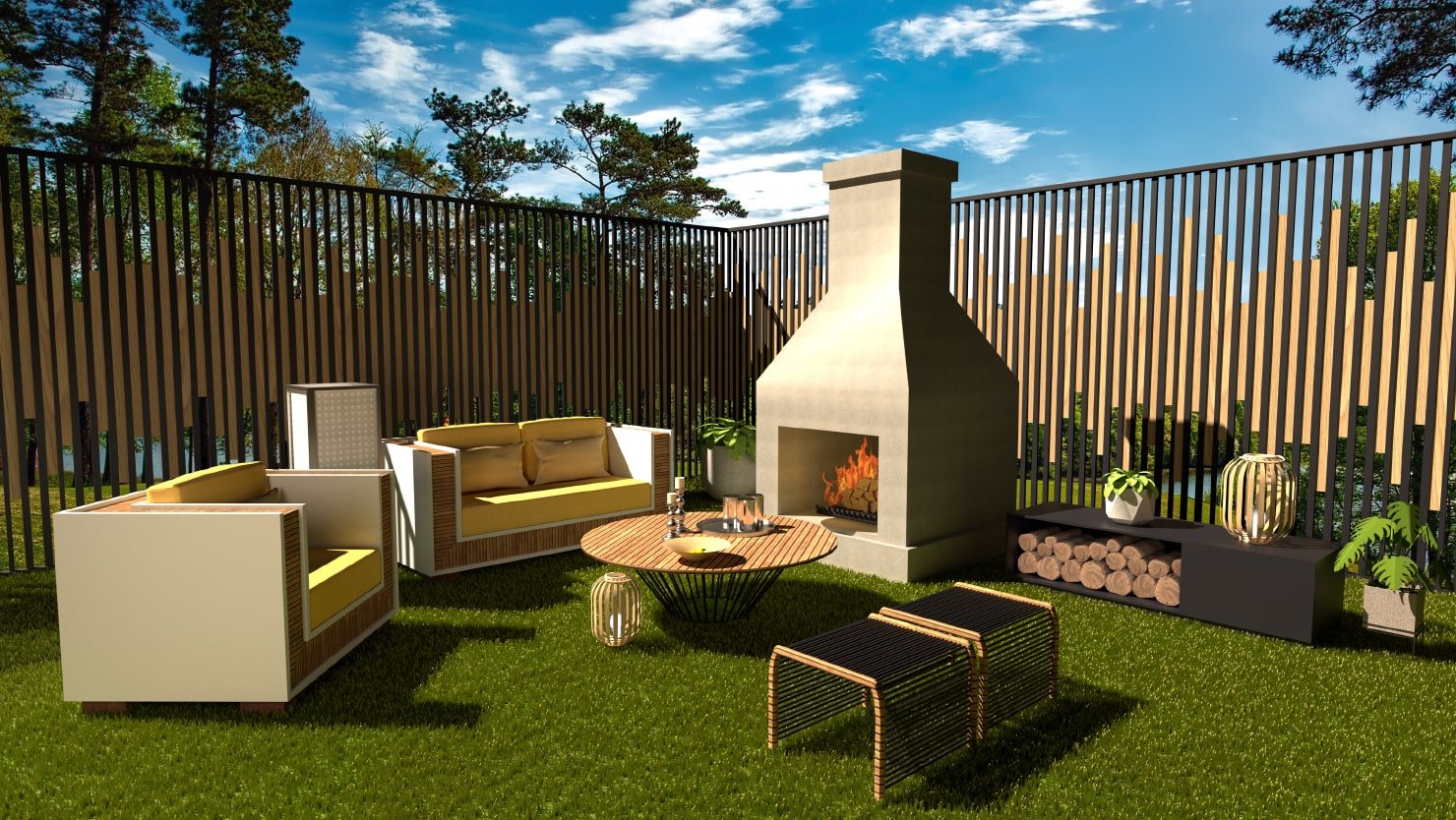 Whether you are looking for an interior design app with a smooth learning curve or for the one that will help produce impressively realistic designs, Live Home 3D is ready to meet these objectives. Thanks to its multiple video tutorials, intuitive UI and excellent support, even the inexperienced users are welcome to experiment with a bunch of features it offers — magnificent results can be truly achieved with no hassle. The good news is that there is a free version of Live Home 3D available on the app's website.