Some people have been dreaming of buying their first house for as long as they can remember. Others never really considered it until recently, but now find themselves in the market for real estate. Whether you're ready to make your first purchase or just considering it, there are a few steps you need to take before making this commitment.
1. Calculate What You Can Afford
The first step in buying your first home is to set a budget. Analyze your budget before making any decisions. You should be aware that the amount needed for a down payment, closing costs, and other expenses will vary depending on where you live and what type of house (or apartment) you are looking to purchase.
A common rule of thumb in determining mortgage affordability is that the estimated mortgage payment must be no more than 28% of a borrower's monthly gross income. If you earn $5,000 per month, then your maximum house payment should not exceed $1,400 per month. If this percentage seems high, it might mean that buying now would put too much strain on your finances.
Alternatively, you can use mortgage calculators — banks usually offer such services. They will help you understand how much money exactly you will need and provide some tips on improving credit scores and saving money before applying for financing options like FHA loans.
Don't forget to consider your expenses for furniture and interior, including the cost of moving into your home, which can add up quickly. You should also add the cost of utilities, insurance, maintenance, and repairs.
The next step is getting your finances in order. Check and improve your credit score and try to pay off any expensive credit card or loan debt before applying for a mortgage. There are some tax breaks for first-time buyers in the USA:
interest rate deductions on mortgage payments up to $750,000;
50 states plus Washington DC offer first-time home buyers programs like FHA loans and USDA loans.
The First-Time Homebuyer Act proposed under President Joe Biden reduces an individual's tax bill by $15,000 for singles and $7,500 for married individuals.
Once you have decided on how much you can afford, it's time to start looking at properties!
2. Research Where You Really Want to Live
You need to find out where you want to live, and what the average prices for one sq. meter of residential property are in that area. It will help you narrow down your options and decide which house is best for you.
The average prices for one sq. meter of residential property in 5 popular counties are:
The United States (Los Angeles) – $9,500;
Canada (Toronto) – $9,400;
France (Nice) – $7,100;
Germany (Hamburg) – $9,000;
The United Arab Emirates (Dubai) – $3,600.
Buying a house in the United States is one of the many options for an international investor, but there are some other countries with more affordable requirements for property buyers. For example, the United Arab Emirates (UAE) has many benefits for expats looking to buy their first home there:
banks like Dubai Islamic Bank and HSBC in the UAE give the mortgage opportunity to non-residents;
various property options available, like apartments or villas, that won't break your budget too much;
Golden visa;
no income, capital gains, inheritance, gifts, and property taxation;
If you would like to learn more about buying a home in this part of the world, you can check out all available options at Metropolitan Premium Properties.
3. Collect All the Documents in One Folder
The next step is to collect all the documents in one folder. The documents you will need for your mortgage in the US are different from those required for a mortgage in the UAE. In the US, you'll need to have a few documents for your mortgage application to go smoothly:
mortgage application form;
personal identification like a driver's license, passport, or social security number;
bank statements;
federal tax returns;
W-2 form or 1099 tax statement from the past two years;
proof of income like pay stubs for the last month and other sources of income;
real estate property information.
Here's a list of documents that you might need for the same process in the UAE:
personal identification document;
bank statements for the last three to six months;
tax returns;
salary certificates or pay stubs;
trade license and audited financial statements (if you are self-employed);
details of any existing loans.
In addition to these basic requirements, other items might be required depending on the loan type.
4. Start the Mortgage Process
Next, you will need to fill out the Uniform Residential Loan Application (URLA). This form includes information about your income, credit history, assets, and liabilities. It also asks for proof of identification like passports or birth certificates.
Then, the bank checks if you meet its eligibility criteria before approving your application. Most banks use automated systems for this purpose, but some still rely on human judgment, so it can take up to two weeks to decide whether they will lend money on your house purchase.
If everything goes according to plan — congratulations! You're now ready for a settlement day — when all parties involved sign off on their respective contracts and agree upon terms like monthly repayments.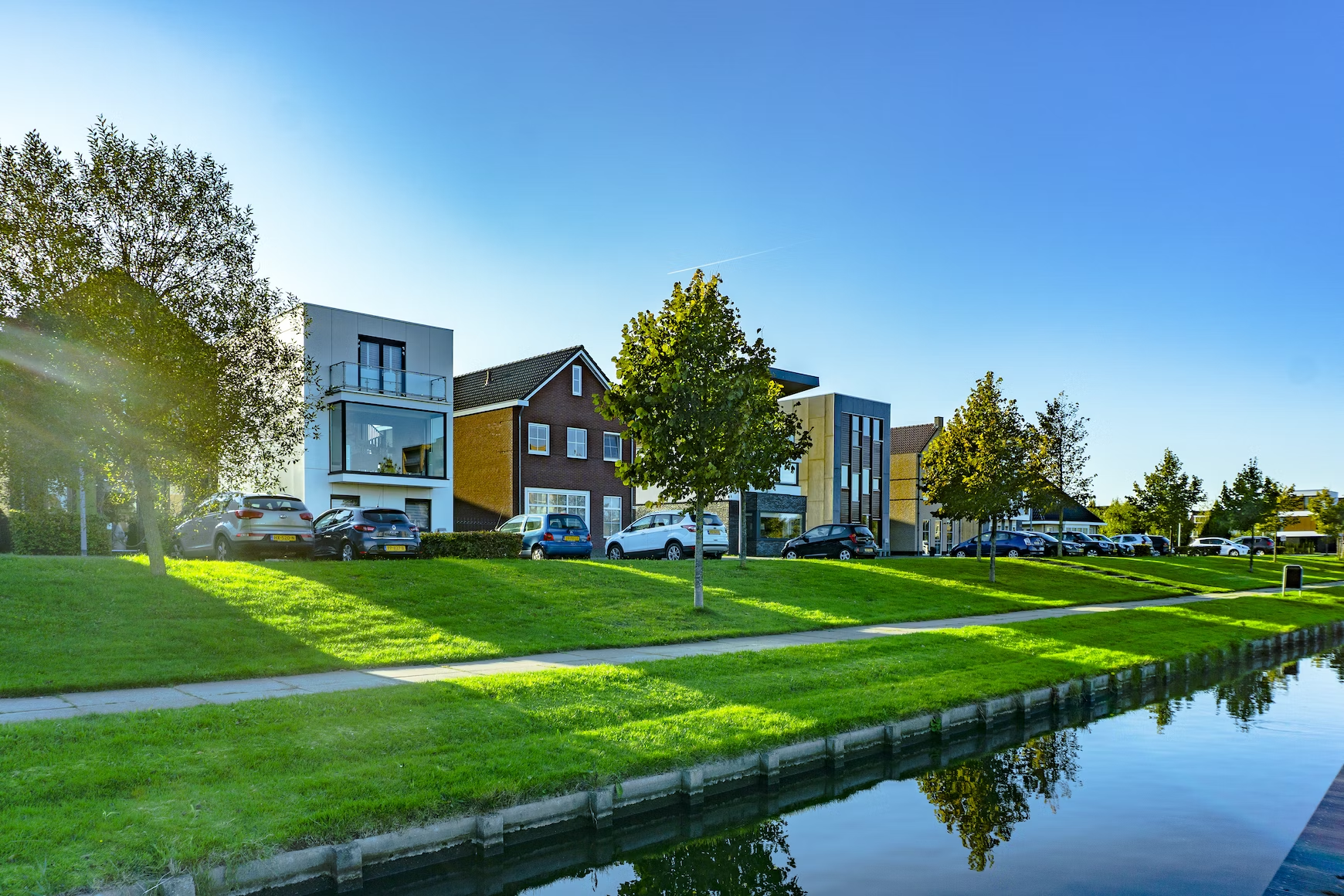 https://unsplash.com/photos/LZkbXfzJK4M
5. Bargain Before Making an Offer
When you're ready to make an offer, it's crucial to know what properties were recently sold in your area. It will help determine how much money you should offer and whether the seller is likely to accept your offer.
When you make an offer on a house, it's a good idea to start with a lower price than what you think the property is worth. If the seller accepts your first offer and there are no other buyers interested in this particular property, then they may be willing to accept less than their asking price if they believe that no one else will bid higher.
If homes are taking longer than usual to sell in that area, then sellers might be more willing to negotiate. They don't want their home sitting unsold while they continue paying taxes and insurance on it every month. However, it's usually better not to go overboard when bargaining down prices too much.
You Are a New Homeowner. What Now?
After you've closed on your home, it's time to settle in and enjoy the fruits of your labor. But as a homeowner, it's important to save money, so you won't be caught off guard when unexpected expenses arise.
Start an emergency fund for your home so that when major repairs are needed, or something breaks down unexpectedly like the refrigerator, you will have money available without having to take out another loan or pay credit card interest rates. Perform regular maintenance on appliances and systems to avoid costly repairs down the road!