Solar Lights are life-saving items for your home, which not only brighten up your rooms, garage, roof, yard, but it also is super energy efficient.
They are the best substitute for CFLs and can work in any climatic conditions, even in rainy or cloudy weather. All it requires is some Sunlight to function, you do not need to plug them anywhere and make a whole mess of wires.
These lights are the number one choice in the market for efficient and full brightening features, you can place them in any room of your house, in the kitchen as solar tubes, in your living or bedroom, you can even use them in your bathroom. 
One such place where you can put your Solar Lights is your yard or garden, you can hide them in the bushes, or hang them on the ceilings, or even put them along the pathway. The question that arises is how to install these lights and how to make solar garden lights brighter. There are plenty of ways that you can put them.
The Best Ways You Should Place Your Solar Lights in The Garden
Step 1. Placement of Solar Lights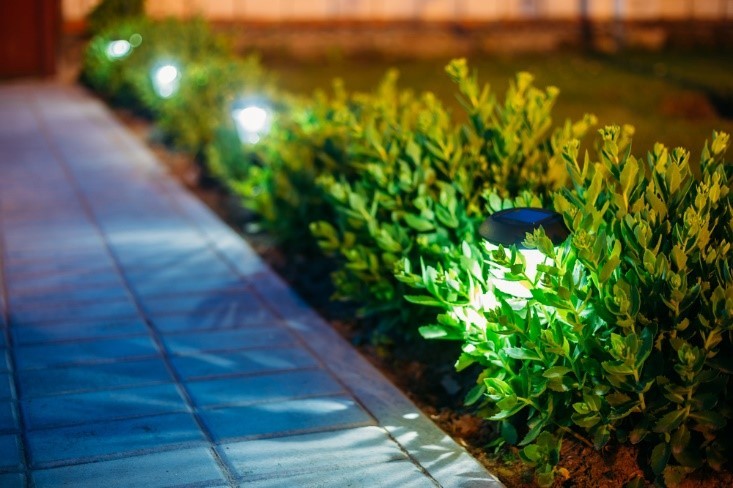 The first step that you should do is decide the placement of the lights. If you want to put the lights along your pathway then make sure they are placed close together so that one can easily walk through even when it is winding.
If you want to highlight some features in your garden, like a fountain, or a sculpture, or even your hedges/flowers, you will have to carefully place the lights close to the object so that it illuminates at night.
While placing the lights, make sure that there are no hindrances in your daily activities. You do not want to place the lights where you must mow, where you will take your car out, or where your children might trip while playing during the day.
Step 2. Watch out for Sunlight.
Placing the solar lights in the garden means there should be a maximum allowance of sunlight to charge the lights up. You will have to carefully check that no shade or branches are blocking the direct contact.
Some of the solar lights come with solar panels, which you must place inside the ground by digging a 6 feet deep hole and covering the cables with a plastic tube for maximum protection.
Make sure that the panel is getting enough sunlight for charging.
Step 3. Making the Solar Lights Ready
The next step is to charge your solar lights before placing them in their desired place.
You will need to charge them up for 12 to 14 hours, to ensure full battery backup.
Leave the solar lights undisturbed for two days so that when you install them, it has some light backup. Make sure to also clean the panel so that your lights are charged better.
This step is important so that when you finally place the lights at night, to ensure that the solar garden lights are brighter.
Step 4. Prepare Your Soil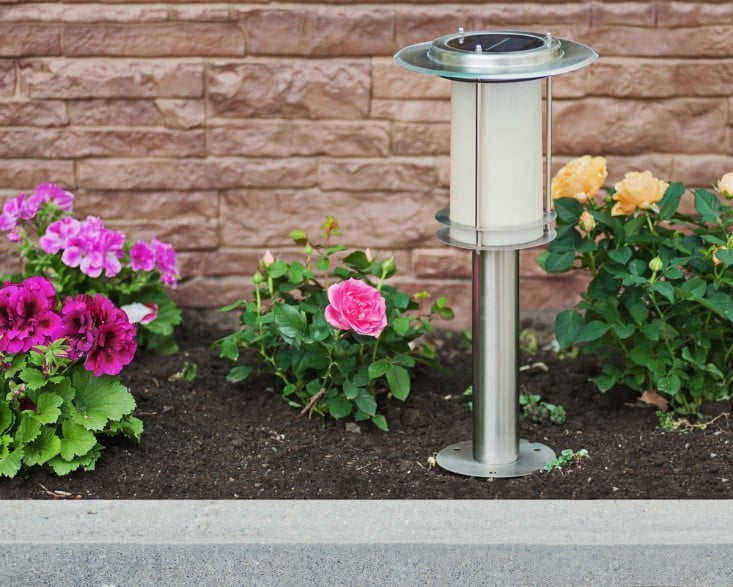 The last step is to prepare your soil. If you have bought solar lights with the panels, then you will have to dig a bit more since the panels should always be out of the shade, and some digging for the stakes.
You must make sure that the place you are going to install your lights and panels is not hard, you need to water that area beforehand several times or loosen the grass with a shovel so that the stakes can be easily placed.
Keep in mind that if you have panels then you will have to dig more and properly. The stakes should easily go inside the ground, if you feel that they are not going properly, then further wet the soil until it does. If you try to push it then your stakes or lights might break.
Conclusion
Solar Lights are extremely convenient, eco-friendly, and a lifesaver on electricity bills. Installing them in your home is an excellent choice if you want the minimum hassle and maximum light.
Since they only require sunlight to get charged up, there will not be any hassle of wires, or plug-ins, or switches.
You can also install more than one solar light while accenting your garden, you can install the lights both along the pathway for an easy walkthrough, and to highlight the beautiful features of your garden.
It gives a romantic, and calm vibe when you walk through your garden at night, and your solar garden lights are brighter making you feel like you are at some lavish place. What more, installing them in your garden beautifies your place and people will be desperate to visit.
Meta Description
How can you use the Solar Lights in your garden? Steps on installing the solar lights in your garden, how to carefully process the solar lights.