If you want to spend some more time in outdoor space, you will need to look beyond the greenery. You will want to ensure that your backyard is more inviting and also functional enough to create that perfect hangout spot that you have always dreamt of. No matter your outdoor space size, there are simple measures that you can take to spruce it up. Here are ways you can transform that dream hangout spot in your home.
Create Space
Clearing clutter is the first step to knowing what more to do with your outdoor space. However, deciding to dispose of some things may be challenging since you may have developed some sentimental attachment to some things there. This is why you need to hire a professional junk removal company to help you make some tough decisions and advise accordingly.
Apart from cleaning the clutter, they will also help donate the stuff you don't need and properly dispose of the rest of the property, which can neither be recycled or reused.
Add Some Privacy
Privacy is a crucial consideration when creating your outdoor space. However, your privacy choices are dependent on the area or the place you live in. It won't make sense to use more cash on this if you don't have neighbors. However, if you feel the need to enjoy your space without having a fear of people looking over your head, you can consider some of these options:
Put up a wall or plant a live fence to separate your spaces
Use outdoor curtains temporarily, especially at night, to keep the cold away
Take Care Of Your Comfort Space
It would beat logic for you to consider work on your outdoor space without planning on the comfort. Depending on your area, you won't lack the perfect style and furnishings to blend in. Furthermore, if your yard is comfy, it's more likely that you will opt to spend more time in the comfort of your home rather than going out.
Take your time to identify the right seats with a unique design and durable furniture that will blend well and still provide comfort. Also, remember to get the right shade, especially for sunny days. You can select your perfect shade from either leafy trees, gazebos, awnings, or umbrellas.
Set Up An Entertainment Unit
This may vary from a person to the other based on personality, hobbies, and interests. However, the type of entertainment unit your setup needs to be accommodative to at least a majority of your guests and family. For example, if you enjoy watching football, a great outdoor TV or projector would come in handy for such days, and you will enjoy getting together with your friends as you feel the fresh air.
Also, you can incorporate several games like card games to keep you entertained. On the other hand, you can also have an excellent outdoor music system to enjoy some relaxing music as you chat outside with your guests or on your own.
Have An Outdoor Kitchen
Everyone loves the sight and smell of some fresh food cooking. More often than not, an indoor kitchen can be overcrowded and messy when you have a large gathering or a party in your house. This is where outdoor kitchens come in handy, and they give room for people to mingle freely in the compound without squeezing.
You need not complicate the outdoor setup. Try as much as possible to have a dedicated space that caters to your cooking needs. Also, get a great barbeque grill space to keep the guests busy and around for a longer time and keep the conversations going.
Put Up Some Fancy Lighting
Putting up the right kind of lighting and heat will determine how much you can enjoy your outdoor space. Lighting is crucial to avoid accidents while moving around and also for security while relaxing in your compound at night.
Consider putting up the kind of lights that will make your guests and family desire to stay outside for a long while feeling at ease. It would be great to consider putting up some outdoor solar string lights. They are not only cost-effective and low maintenance, but they also bring up a relaxing mood to the atmosphere.
Add a Water Feature
There's a beauty, calmness, and relaxation effect brought about by the sight and sound of water. The sound of water can also mask the sound of unwanted sounds from your outdoor space. Water also brings out the natural elements of nature flawlessly into your compound.
The best water feature that you can put up in your yard is a swimming pool. However, if you're space limited, there are still other beautiful but straightforward additions that you add to your living space. Some of these include:
A floor fountain with LED lighting
A water pond
A water fountain
With so many creative options, you can create the perfect hangout spot to enjoy with your family and friends. Take up these tips and let everyone think of your yard as the top hangout spot whenever they need to relax.
About the Author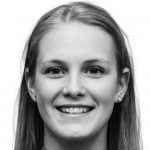 Jennifer Bell is a freelance writer, blogger, dog-enthusiast, and avid beach goer operating out of Southern New Jersey.