There's never been a lower barrier to entry in the streaming field than there is now. Anyone with an internet connection, a slots account, and a computer can get started in gambling streaming. However, if you want to actually gain some traction, you'll need to up the quality as well as your own comfort. Here are six tips on building the perfect gambler's streaming den to get you started.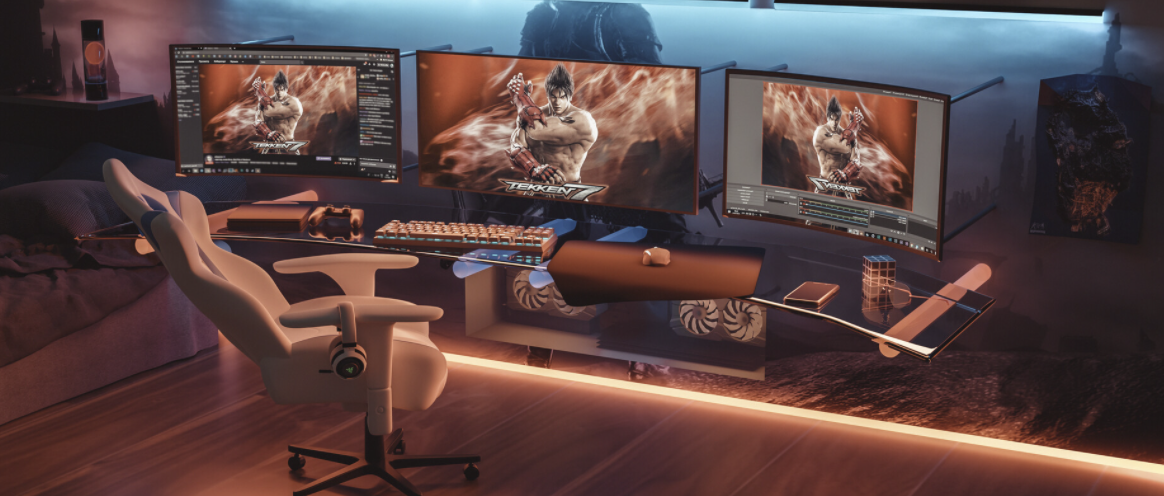 1. Consider sound-proofing in your build
Does your space front onto a road or noisy neighbors? People in the streaming industry, be it video game streamers or podcasters, will all tell you that sound really does matter. You can have the best microphone equipment possible and still have considerable interference if you have a lot of ambient noise.
Much like we wrote about in 8 Tips for Building a Home Music Studio, you need to soundproof your room – but this time so that sound can't get in rather than out! You can do DIY soundproofing by adding plenty of furniture and carpet, but also by adding acoustic panels that you can pick up online.
2. Connect via ethernet, not wifi
Your internet connection is the key to stream-ability in your den, so don't skimp on your ISP, router, internet technology (fiber, please!), package, and link to your machine. While we are used to using wifi around the home, it's not the most stable and reliable way to pipe fresh, hot internet to your computer.
While producing an ethernet cable may draw a blank face from many people, it's also still a very handy cable to have around the home. By connecting your computer to your router via ethernet, you're able to get much better speeds and stability than you would via wifi. While not everyone can afford to rewire their home to put an ethernet port in their streaming den, you can run an ethernet cable from your router cheaply. If you want to know how to stream casino games with the least amount of network issues, use ethernet (and a good ISP, fiber, and router!).
3. Pick an ergonomic chair
If you're going to be streaming, then you will know that you are going to need to be in front of your computer for a great many hours. After all, streamers who stream longer have the opportunity to pick up more viewers. Because you'll be sitting for so long, it is a good idea to pick up an ergonomic chair.
Ergo chairs are specially designed to reduce strain on the body so that you don't get stiff and sore from sitting in them for so many hours on end. This is one investment for your streaming den that your body will thank you for.
4. Think decor – what's behind you?
Being on camera and interesting to watch is one thing, but making your space inviting as well is another. While there is the option to green screen if you have a blank wall behind you, the technology isn't fantastic as yet, and you may be better off just creating an interesting space for your audience to look out on.
Your background should reflect your personality (or your gaming persona, if you're putting on a character!) and make reference to your quirks. Are you a homey type who's well-read but likes Marvel comics? A nice bookshelf stacked with your favorite reads alongside a poster of the Spiderman and the Multiverse movie would be a good, themed setting. Always talking about your green thumb? Consider an indoor plant placed on a plant shelf with a frame of the ubiquitous gaming print of dogs playing poker.
5. Lighting, lighting, lighting
Since you'll be on camera, you will need to think about how you (and your backdrop) will look at all times of the day – as you may need to adjust when you're streaming for the most views. While daylight can be fantastic lighting, when the sun goes down you'll still need everything looking good on camera.
Ring lights are popular among streamers, but you will probably find that just one ring light and your regular light aren't enough. Specialty light panels and setups can be purchased to make everything look great. Just be careful to make sure the lights won't give you eye strain while you're gaming.
6. Sustenance station
While you can have a big jug of water and some fruit next to you for long sessions, wouldn't you rather have a sustenance station so that you can eat and drink what you'd usually have? Your sustenance station should be close by and can include items like a kettle (or coffee pod machine if you prefer), a mini-fridge, a microwave, snack cupboard, and crockery.
This is a way better option if you're streaming for hours on end. You won't end up eating junk all the time like you might do out of convenience, plus you won't have to spend time away from your stream running to and from the kitchen.