An Above ground pool allows you to spend time with your family and loved ones without even needing to leave the home. It is far better than the grounded swimming pool which not only costs a lot to build as well as takes a lot of space. Apart from this you also have to waste a lot of time and resources for its maintenance.
If you choose to buy an above ground pool you will have outstanding benefits. It is very affordable and anyone at a tight budget can easily buy an above ground pool. Apart from being less expensive, it is also very easy to install and you have to spend less effort on maintenance.
With in-ground pools, you also have to deal with keeping out the animals such as dogs, cats, squirrels, and skunks. They can pollute the pool and you have to spend your precious time cleaning it. When it comes to the above ground pool this is not the case, they are harder to access for these animals.
So if you are looking forward to buying an Above Ground Pool and don't know where to start then you have visited the right page. In this article, we will talk about some of the best places where you can invest your money to get a good Above Ground Pool.
Our Pick for the Best Places to Buy Above Ground Pools
Below is the list of top 7 websites or stores from where you can buy your first above ground pool. All of them are reputed and have been in the industry for a very long time. Most of them also have a local retail store in many different cities. So, you can also visit the store and check the above ground pool in person before making a decision.
1. Walmart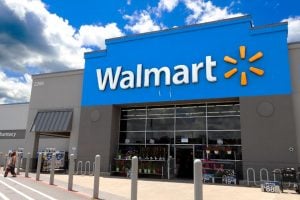 Walmart is an American Multinational Retail Corporation which has a chain of hypermarkets around the world. The company was founded back in 1962 and now it has opened up to 11,438 Stores operating in 27 different countries. It is very hard to avoid shopping from Walmart if you are an American.
According to a report, 90% of the population of the United States lives within 10 Miles of a Walmart Store for those who are away. Walmart also operates an e-commerce website so they can buy the same stuff online and get it delivered to their doorstep. You will surely save some bucks buying your above ground pool from Walmart.
2. Amazon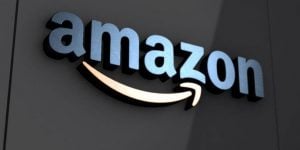 Amazon is the largest internet company when it comes to revenue. It is known for its disruption of well-established industries through technological innovation and mass scale. It was founded back in July 1994 started with selling books and now they sell almost everything you might think of.
Amazon operates online and you can pick and choose your above ground pool by doing a simple search. You can browse images and different prices offered by sellers. The only major downside here is you cannot see the pool in person. You only get to see user images but you also get user reviews which are very crucial and might affect your decision.
3. Home depot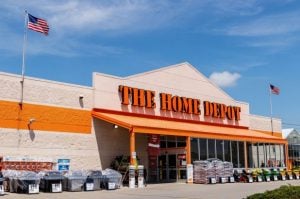 The Home Depot, Inc. is the largest home improvement retailer in the United States,[4] supplying tools, construction products, and services. The company was launched back in 1978 and now they have more than 70 distribution centers across 31 states in the United States.
When looking for an above ground pool on home depot you will find various options to choose from. You can also choose between different rates depending upon your budget. The best part is that you can touch and feel the product you are going to buy. This closer look will help you determine the right product for you.
4. Overstock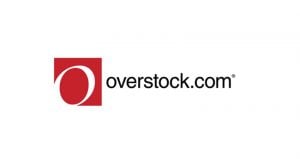 Overstock.com, Inc. is an American internet retailer and was founded back in 1997. The company initially sold exclusively surplus and returned merchandise on an online e-commerce marketplace. The company sells home decor, furniture, bedding, and many other goods. Shopping for the Above ground pool on Overstock is also much easier.
You just have to visit the website search for what you are looking for and then browse the product. You will find a wide range of products on Overstock and get them delivered right at your doorstep. You will also find consumer reviews for each of the products listed on the website.
5. eBay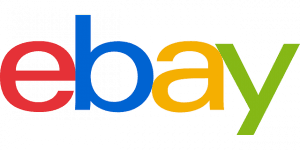 eBay Inc. is an American multinational e-commerce corporation based in San Jose, California, that facilitates consumer-to-consumer and business-to-consumer sales through its website. eBay is a multibillion-dollar business with operations in about 30 countries, as of 2011. eBay definitely has a large collection of goods for you to buy.
You can browse a wide range of Above ground pools and get different prices for each from multiple sellers but remember, don't go for the cheapest one, instead pick a seller who has got higher ratings and is operating for a while. You can also check for consumer reviews while looking for the product.
6. Target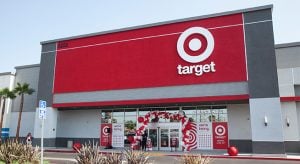 Target Corporation is the 8th-largest retailer in the United States. The first Target store opened in Roseville, Minnesota in 1962 while the parent company was renamed the Dayton Corporation in 1967. Just like Walmart and Best Buy, you will find a wide range of everyday use products on Target and the best part is the discount.
Whatever you may think of Target will offer an amazing discount. Similarly, they also operate an eCommerce website where you can choose the product and get it delivered at your doorstep. However, we recommend you to visit the nearest retail store and pick the product over there.
Conclusion
There are a wide variety of retail stores and e-commerce websites from where you can buy an above ground pool. You can pick any store or website depending upon your previous experience with them. We always recommend you to browse at least 3 to 4 stores before making the purchase.
Whether it's online or offline the quality issue persists on both the platform. However, if you choose to buy it online you get to read real consumer reviews which tells you about the reality of the product. On the other hand, if you choose to buy it offline you get to touch feel and product.