Why Solid Core Interior Doors are a Smart Choice for Your Home or Office
If you're renovating or building a new space, you'll need to decide what type of interior doors to install. While there are various options, solid core doors have several benefits that make them a smart choice for any space.
They are made from wood chips and heavy fiberboard, providing excellent sound-deadening properties and an added sense of security.
Although the interior is made from fiberboard, the exterior is typically a higher quality material like hardwood veneer. It's important to note that solid core doors are intended for interior use only.
So, why should you choose solid core doors for your home or office? Let's take a closer look at some of the advantages they offer.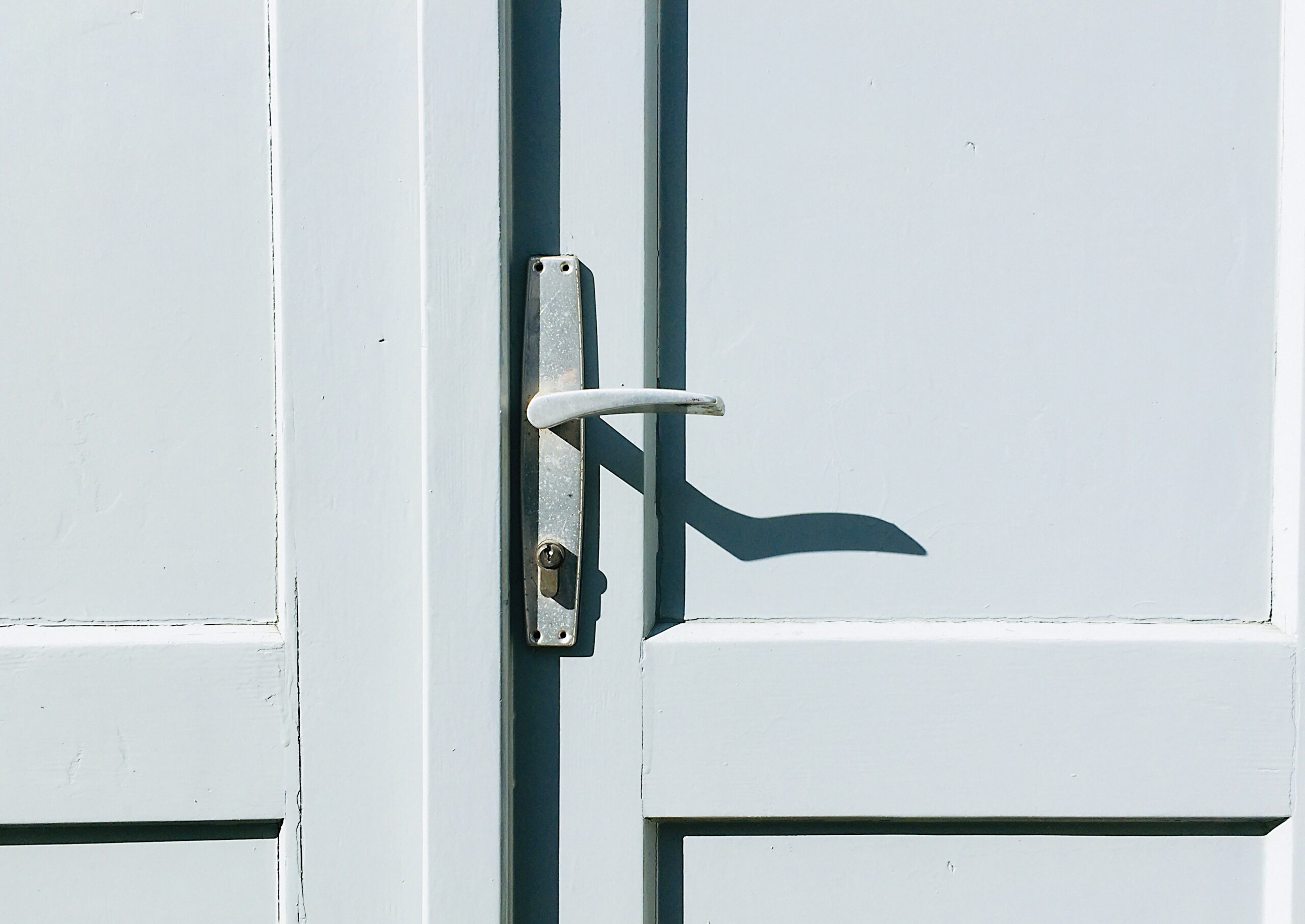 What are Solid Core Doors?
Solid core doors are a type of door that is constructed with quality wood veneers glued over a solid core of engineered or composite wood. Since they are relatively affordable yet quite sturdy and solid, they are a good combination of solid wood and hollow core doors.
The core is usually made from wood chips and heavy fiberboard, providing excellent sound-deadening properties and an added sense of security. The exterior is typically a higher quality material like hardwood veneer.
Because of the high density of engineered wood, these panels may be heavier and stronger than some solid wood doors. They offer good fire resistance when at least 1 3/4 inches thick and are resistant to expansion and contraction due to humidity changes.
Some solid core doors intended to look like painted wood use no surface veneer at all—they are solid slabs of MDF or another engineered wood, shaped and molded to give the appearance of a painted frame-and-panel door.
Solid core doors can be used for either exterior or interior use. Still, it's important to note that solid core panels are intended for interior use only. Overall, they make a great choice for any space due to their quality construction, sound-blocking properties, and durability.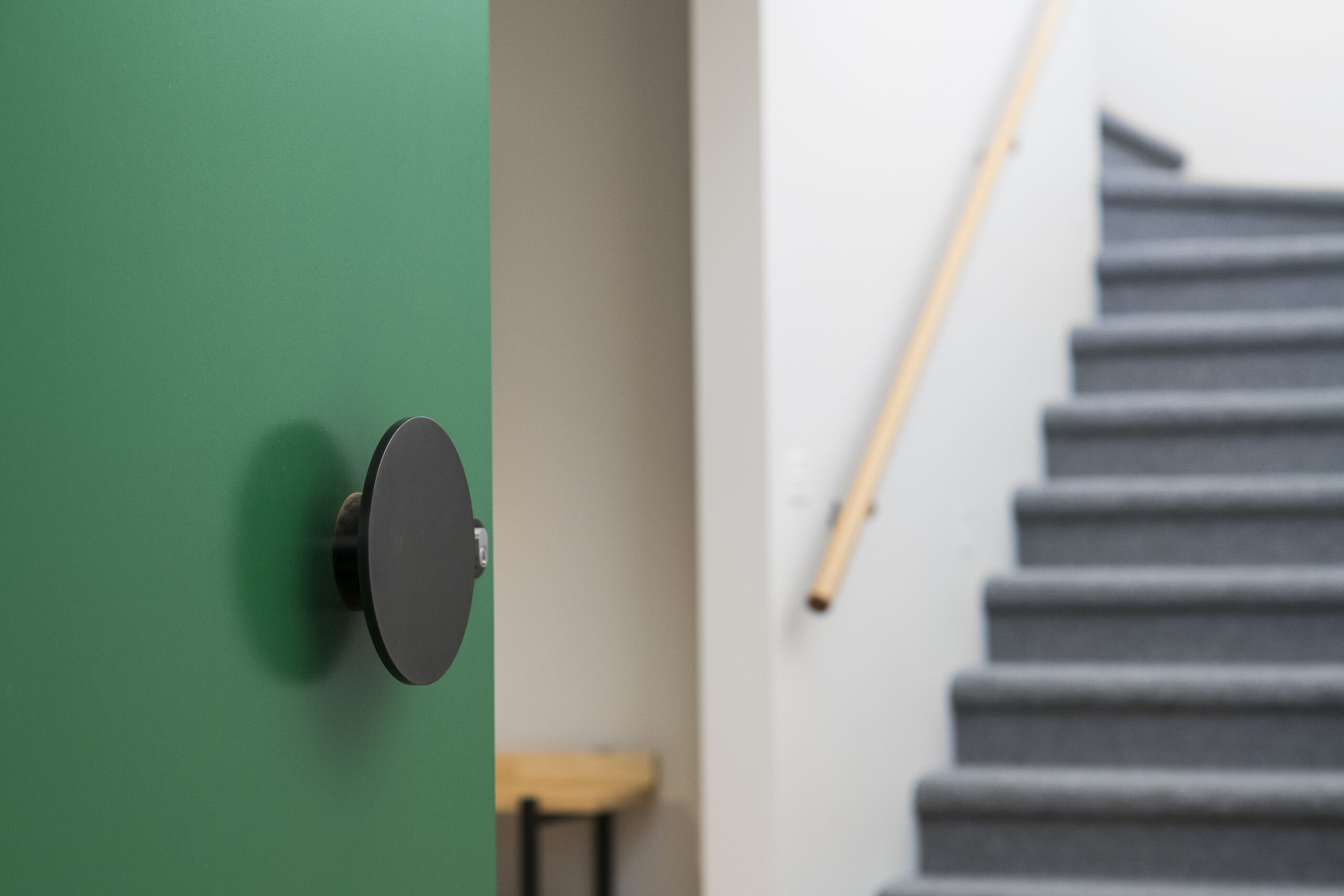 Pros and Cons of Solid Interior Doors
Pros
Solid core doors are wise for those seeking enhanced security and durability. These doors provide a professional look for interior and exterior settings and offer superior resistance against forced entry. Because of this, they are ideal for residential and commercial buildings, including offices, hospitals, and schools.
Installing a sturdy door is essential to ensure the safety of your property and belongings. A durable door can provide peace of mind and protection as the first defense against intruders.
Solid core doors are particularly effective, as their sturdy construction deters potential robbers and intruders. In contrast, those with malicious intent may easily take advantage of regular wooden doors.
Solid core doors may be more expensive than other types of wooden ones. Still, they are built to be remarkably durable and of superior quality.
Over time, this reduces the likelihood of them rotting or decaying, saving you the expense of replacing or repairing them. Overall, solid core entryways are a long-lasting investment for any space.
Solid core doors are frequently used in commercial buildings, offices, and hospitals because they provide soundproofing. During meetings or medical procedures, privacy is especially important.
Solid core doors offer privacy for those inside and block noise from the outside, reducing distractions for employees. The same applies to households, where family members can have privacy and avoid disturbing others in nearby rooms.
While solid core interior doors may not offer as many style options as hollow core doors, they often come ready to be painted, providing a convenient and customizable option for any space.
Solid core entrances are heavy-duty and can withstand assaults, making you think they may not be suitable for a well-furnished and designed house. However, they are incredibly adaptable and versatile and can be tailored to match your desired design.
They can be customized with accessories such as fixings, locks, and glazed viewing windows or aesthetically fitted to suit your house's design and finishes. It's important to note that all accessories or customization should be done in the factory to ensure quality is not compromised.
Solid core doors can also be manufactured in different sizes and shapes to fit your needs. Unlike other wooden doors, solid core doors cannot be cut if they don't fit your entrance frame.
Cutting them yourself will only ruin the door's design and make it too dysfunctional for further use. Therefore, buying the exact size to match your door frame and avoid inconvenience is important.
Solid core doors are a great investment for your home. Not only do they provide enhanced insulation, but they also offer several other benefits. For example, their increased weight and thickness can help reduce noise pollution from outside, creating a more peaceful and relaxing environment inside.
Their durability and strength make them great options for high-traffic areas, as they are less likely to dent or scratch. Furthermore, adding a solid core door to your home can improve its overall value and aesthetic appeal.
With so many advantages to choosing a solid core door, you can feel confident knowing you are investing wisely in your home's future.
Cons
Involved Installation Process
Solid core interior doors are typically much more durable than their hollow core counterparts. Due to their solid core, they can be difficult to install due to their heavy weight.
In fact, due to their weight, installing a solid core interior door usually requires a team of people to complete the process safely and efficiently.
Despite this challenge, the benefits of a solid core door are many, including increased noise reduction and improved insulation, making them a popular choice for homeowners looking to improve their homes' energy efficiency and soundproofing.
Higher Price Tag than Hollow Core Options
Solid core interior doors are more robust than hollow core options. The former is made from a composite material, and the latter from a thin veneer over a honeycomb-like structure.
While solid wood doorframes are generally considered the most high-end option, solid core interior doors offer a more cost-effective alternative that still provides superior durability and soundproofing compared to hollow core doors.
Conclusion
Solid core doors are an excellent choice for any home or office space. Their sturdy construction, soundproofing properties, and durability make them a smart investment that will last years.
While they may be more expensive than other options, their benefits outweigh the cost. In addition, their versatility and ability to be customized to fit any design make them an ideal choice for those looking to enhance the aesthetic appeal of their space.
Overall, solid core doors are worth considering if you're looking for a high-quality, long-lasting door option.