The people who own dogs are always curious about what plants repel ticks and mosquitoes, as ticks and mosquitoes are the ones is which harm their dogs.
These ticks attack the dog's skin when they enter its fur. The ticks once entered into the skin, constantly get multiplied using the essential vitamin present in the dog's skin and makes the dog's behavior aggressive and very irritating.
Fig: Tick Repellent Essential Oil
These ticks can be treated very easily by the veterinarian, but what are the steps we can take so these ticks will not enter our house and affect our dogs and other pets? is the question of the hour.
To answer the question cautiously, here is the list of 10 plants the repels the ticks and mosquitoes they are:
1. Rosemary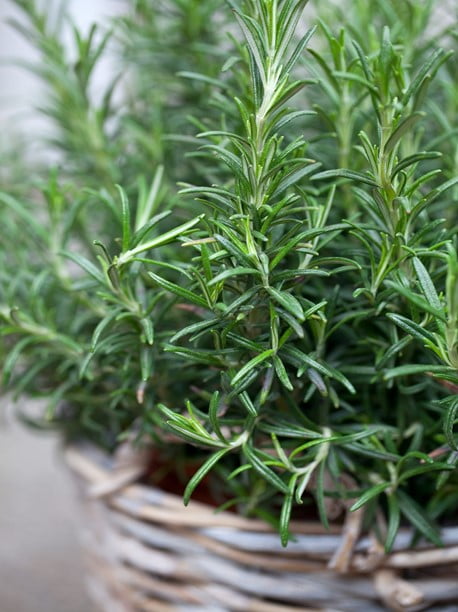 Rosemary is a plant with a very sharp fragrance; it is a member of the mint family; its flowers are violet in color, and leaves have pin-like sharp ends. These plants are very good at repelling mosquitoes; this is a proven fact that the aroma of the rosemary makes the mosquito lose its sense of smell.
But some people think that rosemary just repels mosquitoes only, no it is not the truth there are various surveys and experiments that show that if you have a rosemary plant in your garden or in the yard of the home, your dogs and other pets have lesser risk to get attacked by ticks, mosquito, and other pests of their kind.
2. Wormwood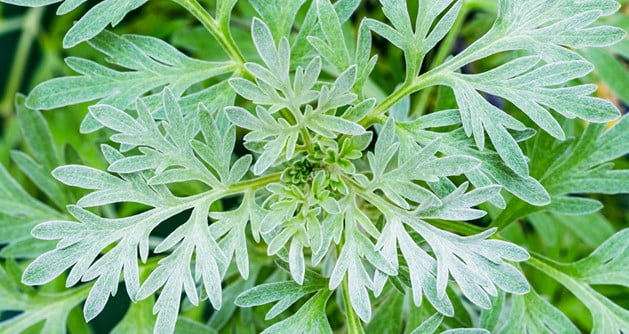 Wormwood plants are the ornamental plants of North Africa & Canada. The plant is generally used in making some alcoholic beverages and giving beverages a decent smell. Many of us do not know that the common wormwood plants are one of the most effective natural ticks and mosquito repellent.
The smell of the leaves keeps ticks and mosquitoes away from your home and pets. So, keeping a common wormwood plant in your backyard or garden is a good idea by which you can protect your dogs and other pets from ticks and mosquitoes.
3. Garlic
One of the integral parts of the kitchen and one of the parent spices is garlic but having a garlic plant in your backyard or garden is not very often. Though people who are facing the problem of ticks and mosquitoes attacking and hosting their dogs and other pets should think of plant garlic in their garden or backyard as it is a multipurpose thing and one of its use is it repels ticks and mosquitoes, and many other pests away from your house and will protect your dogs and pets from the ticks' attack.
4. Lavender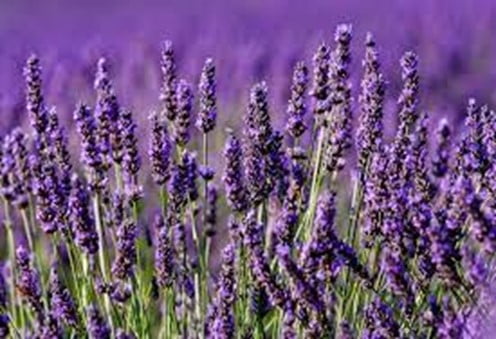 Lavender is one of the most popular flowers, and the fragrance is even more famous. The lavender also has multipurpose usages like essential for perfumes, deodorants, incense sticks, etc., but very few of us know that the lavender is one of the most effective repellents of mosquitoes ticks and almost every pest of their kind.
Lavender is one of the key ingredients in most repellents. So, planting a lavender not only makes your garden frangrantious but also helps in repelling the mosquitoes and ticks from your house.
5. Mint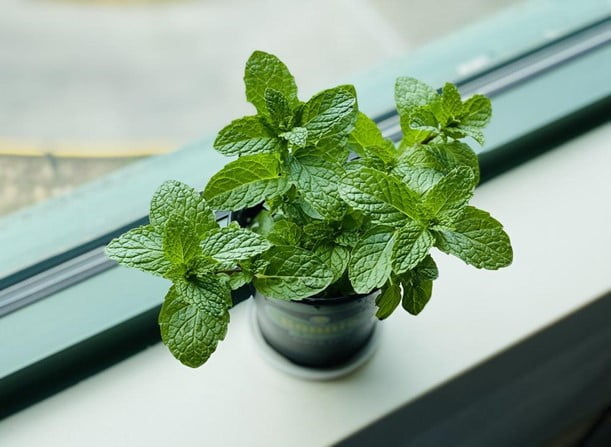 In search of plants that repel ticks and mosquitoes the next plant is one of the most familiar plants, i.e., mint. Yes, mint is a multipurpose herb that can be used as a ticks and mosquito repellent plant. They are generally used as giving the essence in the food as well as in mouth freshening food items, but they can also be used as repellent.
In the Asia region people burn their dry leaves to kill or repel the mosquitoes and ticks though it is not necessary to burn the leaves and make smoke out of them. Just planting it in the garden or backyard will do the trick and you can easily protect your dogs and other pets from ticks, mosquitoes, and other pests.
6. Lemongrass
Lemongrass is a plant that is very often found in many houses. People generally plant it to have a decent fragrance around and its leaves are used in many cooking recipes, even some people plant it as a showpiece plant. But these showpiece plants can protect your dogs and pets from pests, ticks, and mosquitoes.
Yes, the fragrance of lemongrass acts as a repellent. Sometimes pets like to eat the lemongrass so do not stop them as it will immunize them from the attack of ticks, mosquitoes, and other pests.
7. Geranium
Geranium is one of the most favorite plants for gardeners to plant in the gardens or even in the house's backyard. These plants are very easy to grow and even easier to maintain. The plants of geraniums found in 287 species. This plant produces very beautiful flowers which are the main attraction of the plants but very few people know that most of the species are repellent to mosquitoes and ticks.
Planting these plants in the garden and backyard will act as a repellent and protection to your pets.
8. Marigold
Marigold flower are found in almost 60-70% of continents where people use them in every different way possible. Some use its flower for decoration, some plant them to sell, in some parts of the world its seeds are ground to get edible oils.
But everyone knows that it is used in many of the repellents. Yes, marigold is very easy to plant and acts as a tick repellent which will protect your dogs and pets from ticks if planted in the house or backyard or in the garden.
9. Rue
A rue is a typical herb that is now grown in almost every part of the world for its various uses like it is essential in many medicines. Some of the surveys claim that it is good for boosting the immune system and curing diabetes. They were firstly found in Balkan Peninsula.
But it is ranked in our list as it is a proven repellent to many pests including the ticks and mosquitoes and they were used in some of the repellents as a basic ingredient and planting them on the garden or backyard is very easy stuff to do to protect your dog and other pets and even if they eat this herb, it is totally risk-free to eat by any of them.
10. Chrysanthemum
Chrysanthemum is one of the most favorite cultivated plants between the horticultivators in south Asia and China especially. These plants are planted and cultivated for many multipurpose uses and used as many essentials as possible in many products.
But surprisingly it is one of the key essentials for making repellent in Asiatic regions. These plants can be easily planted in the homes or in the garden just to cure the attacks of the ticks, mosquitoes, and many other pests on your dogs and pets and can have extra income by cultivation.