NYC is a magical place – but it's also pretty pricey and crowded. Make sure you're ready by doing your research before taking the plunge. A professional team of Boston to New York movers from Cratos Moving and Storage Inc. described for you all the main features of life in New York City, which you should know before moving.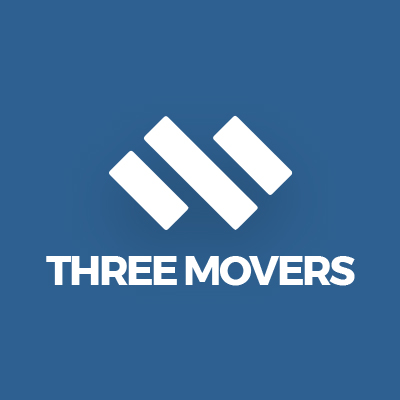 NYC is expensive, but you already knew that
It's expensive to live in NYC – don't let anyone tell you anything different. That said… if you've got decent credit, the right kind of job, and are willing to make some sacrifices, there are actually plenty of reasonably-priced apartments out there for rent. If you're looking for roommates? Craigslist will be your new best friend!
It takes effort to find a good apartment
Unless you know someone who can hook you up with a sweet sublet or summer rental – finding an affordable apartment in New York City is hard work. Searching through newspaper ads, studying listings on real estate websites, checking out open houses? All part of the routine – and all necessary if you want to find an apartment that's nice and meets your budget.
If you're looking for a studio, there may be more than one option available and it might not take as long as you'd expect. But if you're looking for something larger – you should plan on putting at least some legwork into the search before moving here!
You don't have to know the city backward and forward before you move
Moving can be stressful, but plenty of new residents come to NYC every year without knowing every single part of town. It'll probably take time for you to get used to not only where things are located but also how everything works – just like it takes time for to learn these lessons about their own hometowns.
New Yorkers aren't just rude – they're interesting
Plenty of new residents come to NYC and complain about how mean everyone is – but most of the people here don't know you, so they've got no reason to treat you nicely. Everyone has their own special brand of grumpiness, and if you want them to be nice? You'll have to go out of your way to meet them halfway. We promise it's worth the effort: once someone gets to know you , they'll probably end up being one of your biggest fans in this city!
You can get anything delivered to your door (and it doesn't cost an arm and a leg)
If there's something you need delivered to your door (and it isn't a pizza), you should know that it doesn't cost an arm and a leg. Have your groceries brought straight from the store, send someone to pick up that shirt that's two sizes too big, or just get yourself something nice for dinner – it's worth knowing that any service can be had if you're willing to pay for it.
People don't walk everywhere here
Not everyone in this city walks everywhere they go – so don't worry if you never see anyone walking around outside! You can still get where you need to go by using the subway system, hopping on the bus, calling a taxi, or taking advantage of services like Uber and Lyft. It might take some time to figure out the best way to get around for you, but it's definitely not impossible.
Being "cool" is overrated here
It's okay to be yourself – no need to dress or act like someone else in order to fit in with this city! Plenty of people come here thinking they have to reinvent themselves, when all they really need to do is relax and embrace their true selves. Part of what makes NYC so cool is the fact that there are thousands of different kinds of people living here – and every one of them has something interesting about them!
There are things happening all around you
There are events happening everywhere – just walking down the street will lead you into crowd celebrating some kind of art, music, and food festival. So even if you just stick around your neighborhood, you'll always have something interesting to do!
Grocery stores aren't the only places that sell groceries
New Yorkers don't really separate "grocery shopping" from "going out for dinner," so it might take some time before you get used to the idea of gourmet grocery stores. Especially since many restaurants deliver here – so why not go buy everything at once? You can also find more affordable options by going to a local market (or bodega), and Chinatown is particularly known for its cheap eats!
Accommodation is available for nearly any budget
Whether you're looking for a studio with exposed brick or an airy penthouse apartment, you'll be able to find something that meets your budget. And even if money's tight, it's not impossible to find a happy medium: look for furnished rentals and short-term deals to score yourself a place in the city without spending all of your savings.
You can't swim anywhere except at the beach
The closest thing you'll get to an actual "beach" is Coney Island, and there isn't any other body of water inside New York City limits – so don't let anyone fool you into thinking that this is an island with beaches! The East River is definitely polluted (despite its beauty), so we recommend keeping yourself away from it.
Accessible public restrooms are rare
Don't be surprised if you're suddenly faced with a line outside of a public restroom. Sometimes they're easily found, but there are oftentimes long lines and extremely limited hours – so make sure to always carry around some tissue paper (just in case).
New Yorkers don't lay on the grass
You might think that parks like Central Park would be perfect for taking a quick nap or catching up on reading, but most New Yorkers won't even sit down on the grass – let alone take their shoes off and lay back! Save yourself the trouble and do your lounging indoors or bring along a blanket. You'll definitely want to avoid getting kicked out by an annoyed groundskeeper who's tired of dealing with people trying to sleep on the lawn, or you might end up on some kind of "rogues' gallery!"
People are still having fun without alcohol
If you're someone who likes to start your night by pre-gaming with a few shots before going out, make sure to stock up at home before heading out – because most bars and clubs don't actually allow patrons to bring their own booze! You'll definitely want to pass on that bottle service as well – although it's probably not too hard to find a place here that offers it. Just remember that New York is basically the birthplace of the "I'm just doing shots for now" philosophy, so if you're really not into drinking, there's still plenty to do!
And with that said…welcome to New York City! We hope this article was helpful to you. In case you are looking for a moving company, we recommend contacting Cratos Moving – this will allow you to move quickly, smoothly and at a good price.