Disc golf is a fantastic way to spend time with the family. It's not just for adults, and it can also be enjoyed by kids and parents alike. Disc golf offers many benefits, including Improving hand-eye coordination, building self-confidence, increasing physical activity levels while having fun in the process!
Whether you are looking for a great activity outdoors or just want to have some bonding time, disc golfing can provide the perfect opportunity. Here are 7 reasons why you should bring out the family and play disc golf today!
How to Play Disc Golf:
There are some specific rules for disc golf, but they're not too difficult. The most important rule is that you cannot enter the fairway (the area in between the tee and basket) before your turn with a throw-in or "tee shot." For every hole, there will be two tees, one on each side of the fairway. On your turn, you will throw from either tee to get as close as possible to the basket.
The player with the "longest" shot (closest) has the first disc selection for their next shot at that hole and may choose which tee they want to use for their second attempt. The player with the "shorter" shot (furthest) then has the first disc selection for their next attempt. The rules to win
Is to have the lowest number of total throws.
The Benefits of Playing Disc Golf:
Improves hand-eye coordination and muscle memory skills.
Builds self-confidence as the player masters each hole one at a time. It also encourages kids to take on new challenges with confidence, which can lead to success in other areas.
Increases physical activity levels by walking and throwing.
Encourages playing in groups, which can have a positive impact on children as they develop social skills that will aid them later in life. Playing with others also increases physical activity levels while promoting healthy competition.
Get the Whole Family Involved- 7 Reasons to Play Disc Golf
1. Disc golf is a great way to spend quality time together.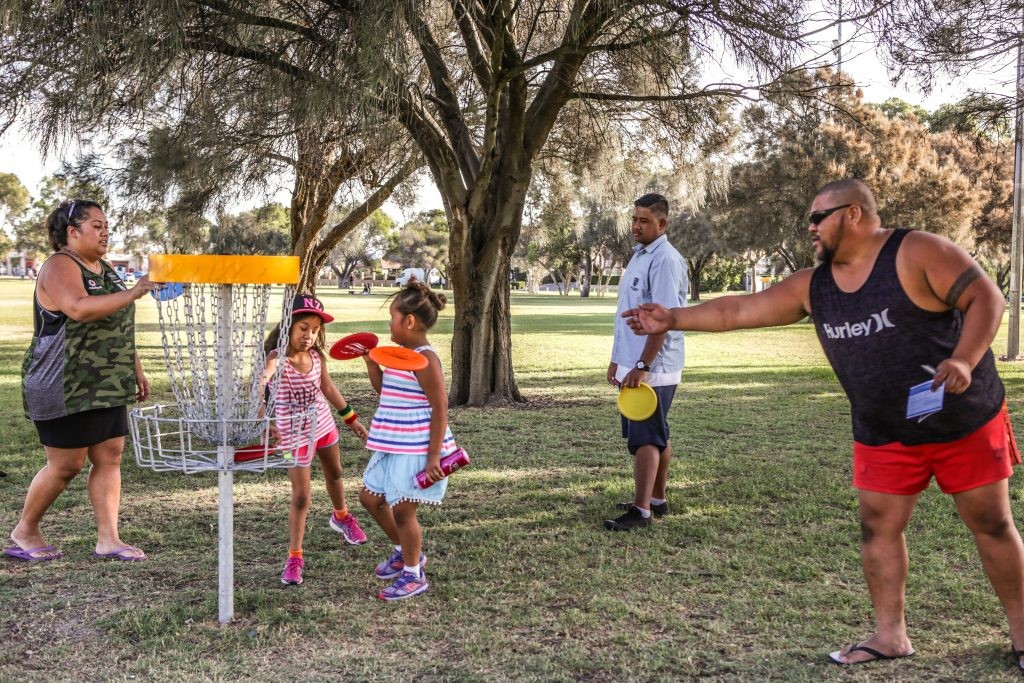 Most of us have busy schedules with work and other commitments, which makes it hard to spend time together. Disc golf is a great activity for the family because it has you working as a team while doing something fun! It's also perfect if you are looking for an outdoor activity in your area that can be enjoyed by everyone…especially kids
2. It's an active game that gets you up and moving, which will make everyone feel better after sitting around all day.
Coming home from a long day at work or school can be exhausting. After sitting all day, the last thing you might want to do is exercise, but it's important for your health! Disc golfing will get everyone up and moving, which means that they'll feel better after playing than before…plus, the fresh air doesn't hurt either!
3. You can play for as long or as short of a time as you want – it's perfect for all ages and levels of physical fitness.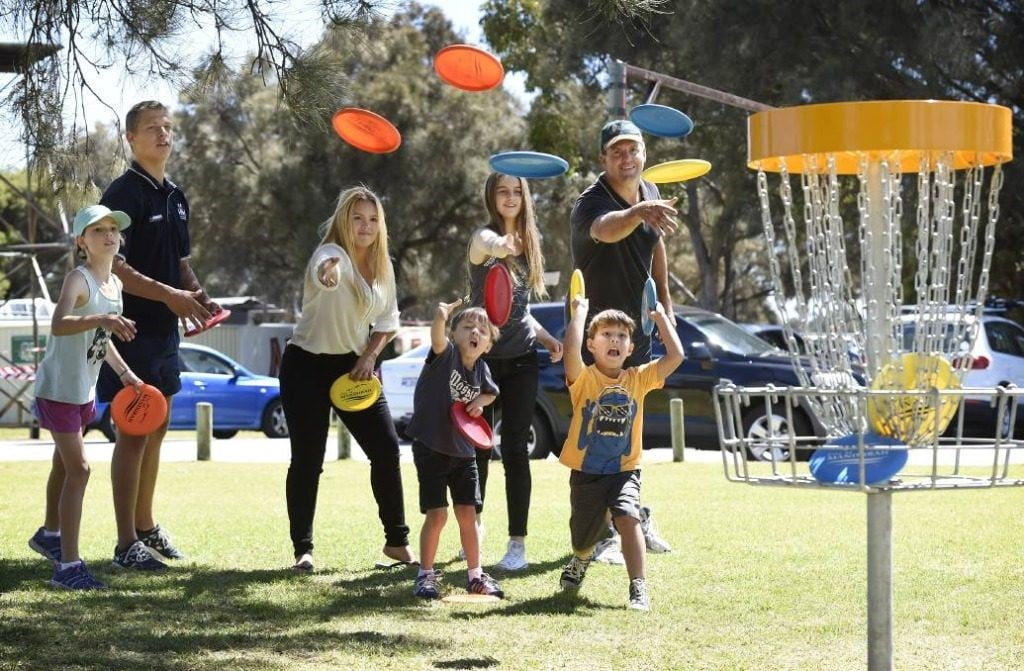 Since there is no set time limit on disc golf, it's perfect for all ages and levels of physical fitness. Older individuals or those who don't want to exert themselves too much can play shorter rounds, while younger kids will have a blast playing more challenging courses! The best part about this sport is that you are in control, so the game never has to end!
4. It's a low-cost outdoor activity, so there are no worries about getting bored with the same old routine.
One of the best things about disc golf is that it's a low-cost outdoor activity. All you need to play are discs, which can easily be purchased or rented at your local sporting goods store. You don't have to go anywhere special in order to find courses, and as long as you're willing to get outside, there's no need to worry about getting bored with the same old routine.
5. The course has been designed to be challenging but not too difficult.
Some best ultimate frisbee disc golf courses have been designed to be difficult – so difficult, in fact, that it's not enjoyable. Luckily for you and your family members of all ages, the course has been created with varying levels of difficulty. As a result, you'll be able to enjoy a round together without any one person feeling left out or frustrated because they can't keep up with the others.
6. There are courses in most major cities across the country, meaning your family can enjoy this sport anywhere they go.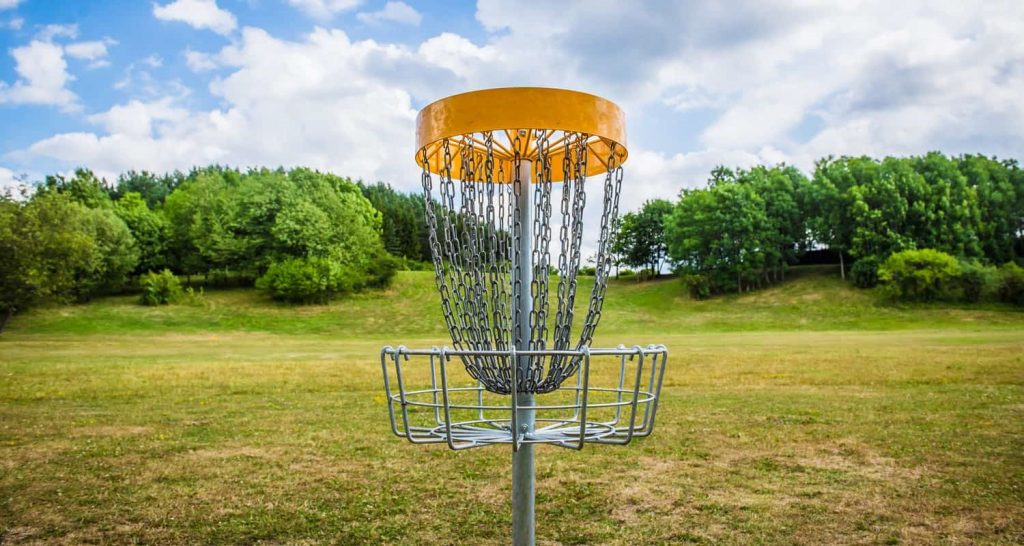 The best part about disc golf is that it can be enjoyed by all ages in any location. There are courses all over the country, so if you're looking for something to do on a day off, your family will have plenty of options! It's even possible to play while traveling abroad because there are locations throughout Europe and beyond as well.
7. The whole family can participate at once because disc golf is played one person at a time against themselves.
Sometimes it's difficult for everyone in the family to participate at the same time. This can be especially true if you're playing a game like basketball or soccer because you need people on both teams. Disc golf offers an advantage because there is only one person throwing at once, so anyone can play! If dad wants to throw from his lie while mom stands behind him and the kids build forts on the green, everyone will be able to enjoy themselves!
Wrapping Up
Disc Golf is one of the perfect outings for families because it's active, low-cost, and can be enjoyed by all ages. It offers a great way to spend an afternoon with your family while getting in some fresh air and exercise!
If you're interested in learning more about disc golfing or would like help planning a trip, feel free to contact us – we are always happy to answer any questions that may come up.
Now that you know a little more about why disc golf is perfect for your family, will you be heading out to the course soon? Let us know about your experience in the comments below.