Want to make your home distinguishable from the outside? Then stone veneer is the way to go! Depending on how you install it, you can create a rustic vibe or a modern aesthetic for your house. Stone veneer siding is manufactured synthetically to imitate natural stone's appearance, making it a more affordable option. It's a good investment, but if you're planning to change your siding, here are eight things you must think about first.
1. Stone Veneer Costs
Compared to its natural stone counterpart, stone veneer is inexpensive. The average cost of the material ranges from $5.50 to $10.75 per sq. ft. installed. That means you'll have to spend around $8,000 to $18,000 to clad a 1,500 sq. ft. home. But keep in mind that the price varies greatly depending on the manufacturer, shipping rates, and labor costs. In light of this, stone veneer can be almost as cheap as fiber cement siding or as expensive as a wooden exterior and it will look great with your outdoor space as well.
2. How Long It Lasts
Before shelling out money, it's best to know what you're getting into. Will your new siding last for a long time? Or is it something that needs to be updated every few years? The good news is: stone veneer is a material that can last a long time if installed correctly. Based on typical manufacturer warranties, the average lifespan of stone veneer siding is 25 to 75 years.
3. Beware of Possible Leaks
Stone veneer is known for its durability, but it has one primary adversary: leakage. Moisture will most likely seep through unless you install a vapor barrier and rain screen beneath the material. If not mitigated, moisture issues may result in water damage through the seams and into your home's internal cavities. These points of weakness cause leaks over time if not properly sealed during installation.
4. Stone Veneers Are Not Uniformly Thick
There is no such thing as an installed stone veneer that is equal in surface area, even those manufactured by professionals with close attention to detail may have slight variations in thickness from point to point on their surfaces. This variation might make repairs harder later on. To counter this, your installer should take adequate time during the preparation phase and installation.
5. Map Out the Fire Emergency Exit Clearly
Although stone veneer is known to be highly resistant to fire, this doesn't mean you should take preventive measures against disasters. Make sure to talk with your contractor about setting up a planned fire emergency exit route before installing stone veneer siding. It should be included as part of your general building safety standards.
6. Stone Veneer Combinations
In the event where enveloping your home with stone veneer might be too expensive, you can always combine it with other siding types. Stone easily complements white siding such as stucco with large glass windows. This is a look often captured on modern homes and contemporary houses. It's also a suitable match to wood's shiny finish and stucco as an accent. If you want a rustic twist or a traditional look, stone veneer won't disappoint you as it blends well with European tiles or Tudor-styled houses.
7. Thin vs. Full Dimensional Stone Veneer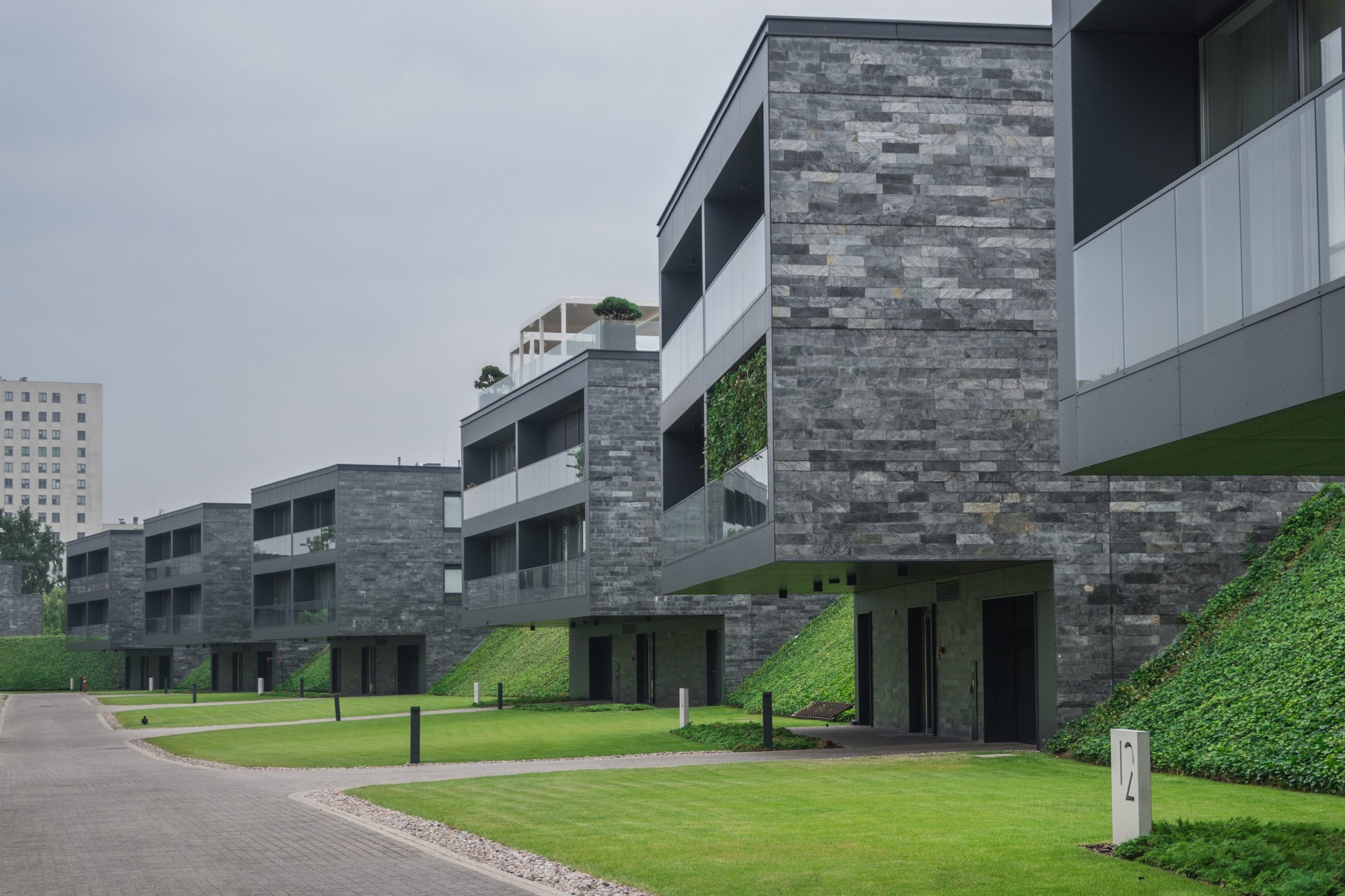 The depth of the stone veneer is another consideration. Some stone types are thinner than others, which can affect installation, insulation, and durability. Additionally, stone veneers come in two varieties: thin and full-dimensional (thick). Thin veneer is typically no more than two inches thick and will appear as a layer on top of your wall. Thick dimensioned stones have more texture and offer more protection but will, of course, cost more but this will justify your fancy fence gates as well. . Remember this when contemplating your options, as things should depend on your needs or budget constraints.
8. Hire a Good Contractor
Although some siding types like vinyl can be adequately installed DIY, stone veneer is something you don't want to mess with without ample knowledge and experience. A single gap between two pieces can snowball into a massive crack in the future. So, if you want to avoid frustration and future issues, consider spending enough to hire a reputable siding contractor. Here are some tips to ensure you're hiring a good one:
Ask for references from previous clients – this will give you peace of mind knowing that your company knows what it's doing and has delivered quality service in the past or give you a fair warning not to do business with a company.
Check reviews online – social media sites like Yelp and Google Reviews will make it easier for you to find customers who have left reviews and give you a picture of the company's professionalism and service quality.
Ask about their warranty – most reputable contractors offer some quality guarantee, so inquire about what warranty they include. This way, if something goes wrong in the future, you know the company is willing to fix it and stand behind their work.
Ask about any maintenance costs – this will help give you an idea of what future expenses your stone veneer might require, which can be a cost-saving measure for possible repairs.
Conclusion
Stone veneer offers a significant boost of charm to your home, provided that it's well-planned and appropriately installed. It's a good thing you've done your research. Never settle for less!