Do you love spending evenings in good company talking, laughing, and having snacks or feeding squirrels? Is your living room too small for all of your friends? Why don't you use that precious space behind the house to create a cozy and inspiring outdoor lounge zone? Impressive treehouses, pools, kitchens, planters, and a range of other ideas can be used to achieve the desired outcomes.
How much will remodeling cost? The price may depend on numerous factors, but the result will surely be worth money, time, and effort. At this point, it is critical to mention that backyard updating should not be an expensive or time-consuming experience. Browsing the web, you will come across an unlimited number of DIY solutions that may help you save money but still relish a fantastic outdoor space.
Top 9 Most Beneficial Ways to Update the Backyard
Tastes differ, especially when it comes to design and remodeling. Therefore, you should be attentive to certain ideas offered online, choosing the most appealing and interesting ones. Keep in mind that some changes may be a bit more expensive than others, but there is always a way to substitute them with impressive DIY things.
Are you ready for significant changes? Here are a few ideas that will help you make your backyard a truly appreciated and special place.
DIY Planters
Interesting colors, impressive layers, and an excellent mood may be created with nice fence planters. While some of them may be really expensive, you can take your time to create your own DIY containers.
Pillows
Do you want to make the backyard area comfortable and inviting? Purchase a few bright pillows with eye-catching patterns that will give your metal and wood furniture a cozy touch.
Fire Pit
It is impossible to imagine a warm summer night without a backyard fire pit. You can construct a unique spot that will be nice and inexpensive. The only thing you should care for is safety.
Pond
Even if your backyard is not big, you can find some space for a little pond. It will surely add to the overall atmosphere, making the space look more attractive and welcoming.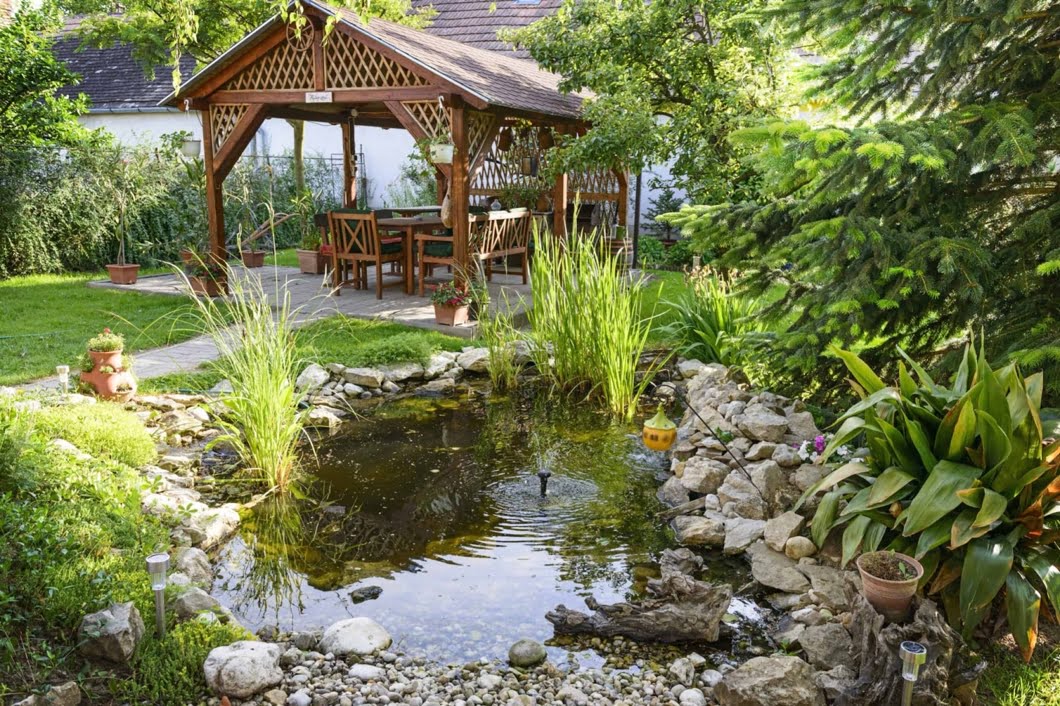 Cinema Area
Do you love movies? Consider buying a projection device and installing it on the patio. It may not be the best idea to watch a movie outside during the wintertime, but it is an excellent option for warm summer, autumn, and spring nights.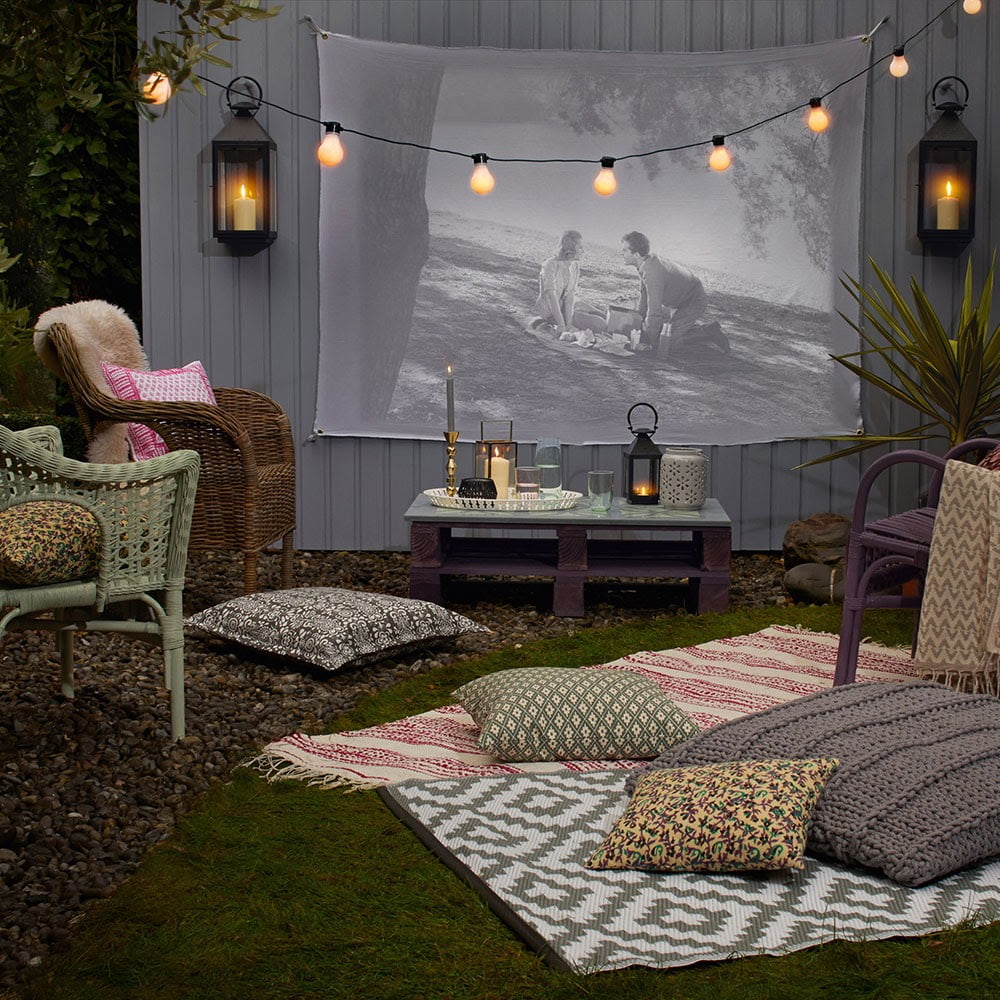 String Lights
The more, the better is not the principle that works with the outdoor space. Instead, it is critical to choose a specific type of lightning that will add to the mood and atmosphere. Opt for deemed string lights that will make your backyard look inspiring.
Faux Grass
Is your patio small? It is time to consider buying a faux grass rug that will make your area look bigger and cozier.
Small Fountain
Even a little water source can make a great impact. Browse the web to find beneficial ideas of DIY rustic fountains that will please an eye and contribute to the overall atmosphere.
Outdoor Table
What can be more impressive than dining outdoors? Purchase a little table that will suit the exterior and give you a chance to relish the atmosphere while drinking a cup of coffee or enjoying a meal.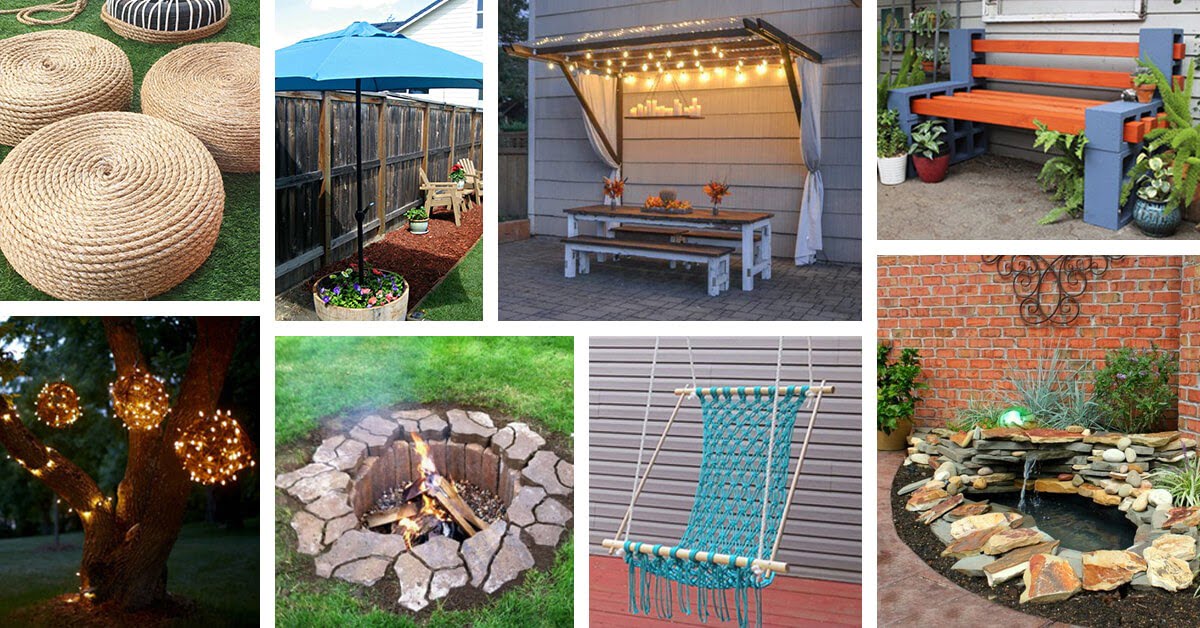 General Tips for Successful Backyard Remodeling
Remodeling has never been an easy or quick process. Instead, it takes a lot of time, effort, and creativity to update an old and shabby place, making it look inspiring and cozy. Nonetheless, the struggle is real, especially if you take advantage of the ideas mentioned above.
Besides striving to make the updating a relaxing and stress-free experience, you should be prepared for possible challenges. Adhere to the following guidelines so that you succeed with the experience without any negative outcomes.
Plan your time. The lack of proper planning is the biggest problem on the way to the achievement of your goal. No matter if you are a college student, an office clerk, a businessman, or a housewife, you should devote some time to the backyard updating. Ask your friends to help you with your current tasks, find a reliable paper writing platform to pay to write essay, contact relatives to take care of your kids, or find alternative ways to get some free time to consider the creation of the outdoor lounge zone.
Focus on DIY ideas. Creativity and inspiration are the fundamental factors that will draw you closer to the desired results. Once you have got the time you may need, you should surf the web searching for beneficial and easy tips for backyard updating. Focus on impressive but inexpensive items you can do yourself.
Purchase affordable stuff. Irrespective of the remodeling you are up to, it is likely to cost you a considerable sum of money. However, there is always an opportunity to find quality items at reasonable costs. Go to Target or similar stores, looking for discounts. Do not rush to purchase things, as you can sometimes buy a super cool item at a hilarious cost.
Create an atmosphere. Finally, when you have got everything necessary for the space update, your task is to focus on atmosphere creation. Lightning, plants, cushions, and similar details can contribute to the coziness of your area, making it the place you do not want to leave.