Fall is legit one of the best seasons to experience. Everything around us looks so beautiful and gives out a cozy vibe. Although you always need to go out of your home to get some beautiful fall landscape vibes, it would probably not be possible for you to enjoy the whole season.
However, you can bring those fall vibes to your home, that too, just in the right budget. There are loads of ideas out there that can let you feel the spirit of Fall in your yard and home. You just need to get a little creative with your home. No matter how big or small your house is, you can vibe with this beautiful season with just some changes.
Even if you are looking for a plan that can help you turn your scratch into something beautiful, we still have you. Here are some fantastic fall landscape ideas for your home that will let you enjoy the season very well, so keep reading!
Beautiful Natural Foliage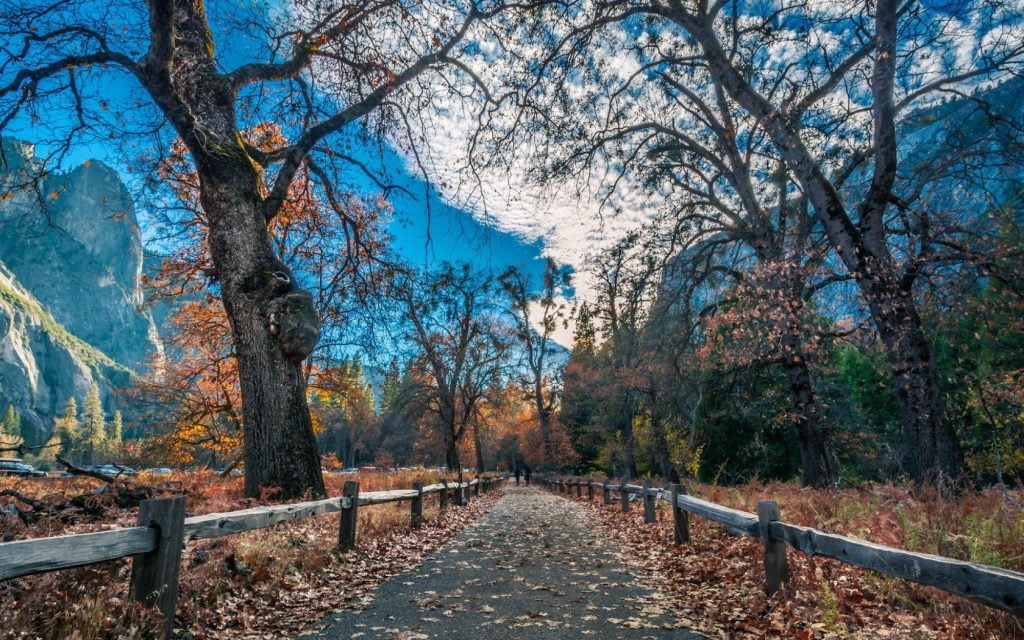 You will not need to decorate your surrounding with something if you have trees that show beautiful foliage color changes. With these pretty colorful trees in your yard, you will just have to add some side elements in the frame. Some pretty pumpkins in different sizes or some flower beauty would work great in this kind of frame.
The Pumpkin Decor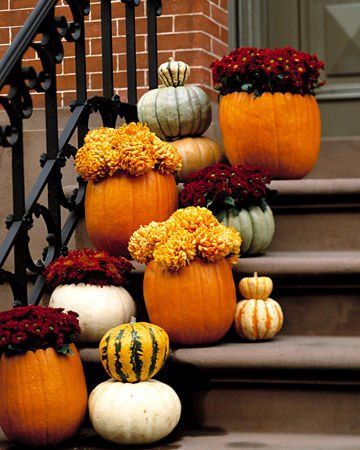 We all know the fall season is the season of pumpkins, then why not have a whole decor with them? If you choose pumpkins as your main element in the decor, not only are they going to look adorable, but also, they are quite traditional.
If you cannot hold up the real pumpkins for long enough, you can still get those plastic or foam pumpkins. You can get them from any local store and beautify your home (and literally, they look surreal).
Rock with Flora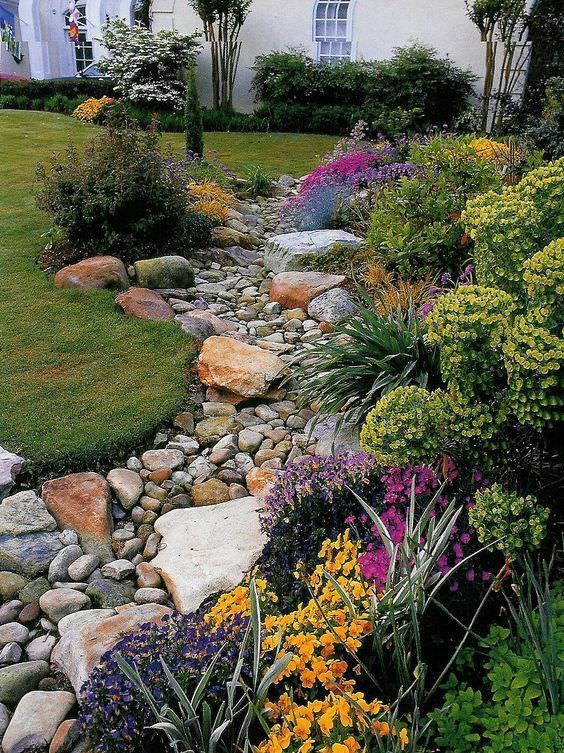 Adding rocks with flowers can look beautiful with literally any theme. It is not only a fall landscape idea, but you can also use this set up as a permanent one. According to the Fall of your surroundings, you can add flowers of any contrast color and let nature do its wonder. If not flowers, you can also add other pretty plants with the rocks.
Flowers in the Fall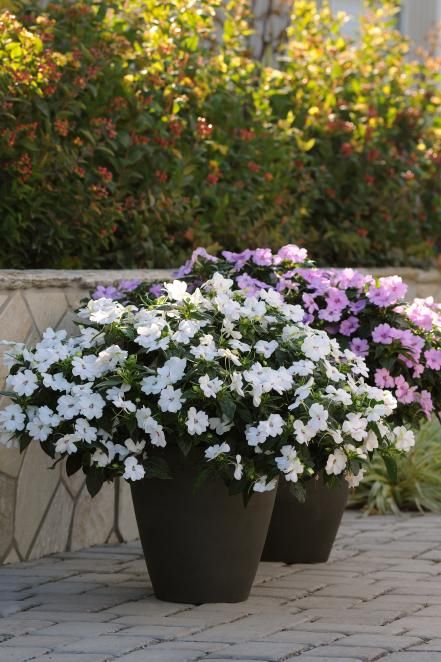 It is not always necessary to add everything possible to make a fall landscape look beautiful. Sometimes beauty lies in simplicity, and so you can also go with a sober and straightforward fall landscape for your area.
Adding some delicate and cute flowers in your area can make the whole frame look gorgeous. So, if you do not have time for so much, get some flowers or vines for yourself, and they would do the rest.
Harvest Landscape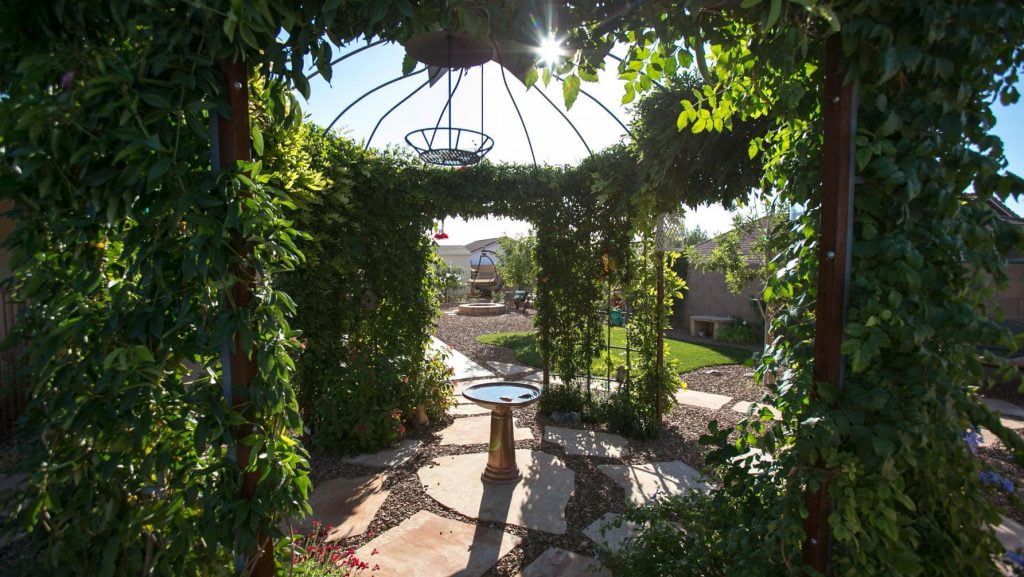 If you cannot decide on a particular element or theme, add everything in a single frame. Yes! Adding all the elements of the fall theme in your yard would look only exceptional all together. 
Some pumpkins, gourds, rustic wreaths, and some golden or brown fence all these elements would make up a perfect fall landscape. Some bunch of flower plants or vines can also be added to this theme of harvest.
Natural Flora All-Around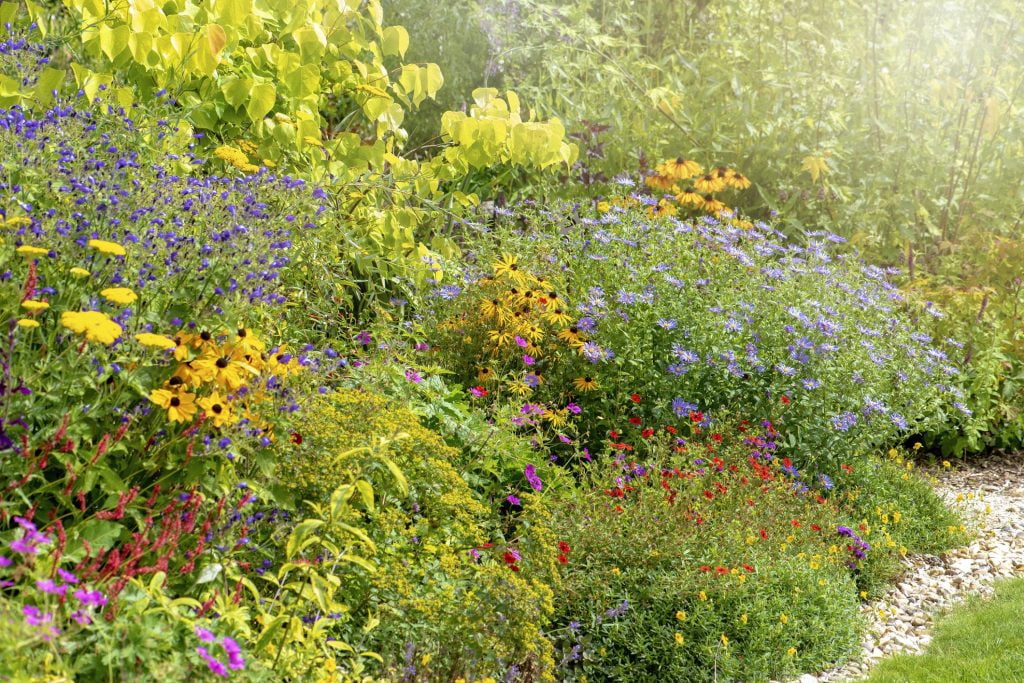 If you have some beautiful trees that showcase fabulous foliage, you can match it with some vine flowers. You can add some vines on your home wall or your main door or even on a deck or balcony (if you have one) and see the magic. The beautiful trees in the background with flowers on your home wall would make it a perfect fall landscape to cherish.
Plants and Pumpkins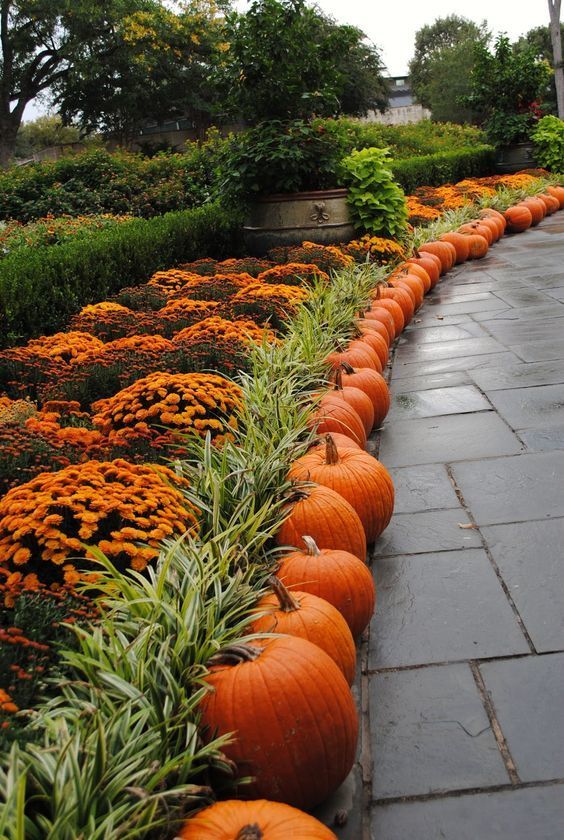 Pumpkins can give you a complete fall vibe every time. Adding beautiful plants to the frame would enhance your fall landscape undoubtedly. If you have some plants incorporated in your garden or yard, you can easily add some pumpkins and gourds here and there. You can get as creative with those pumpkins as you want.
All Natural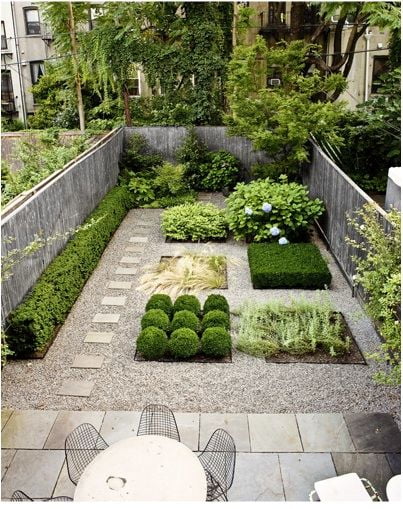 Who said that the fall season vibe would only come from pumpkins and those dry leaves? If you like things clean and sober, you can go with simple plants and flowers. Well-groomed plants and flowers with a neat seating arrangement can make up a fantastic fall landscape for you. Any plants or flowers of your choice would work in this setup.
Colorful and Natural Front Lawn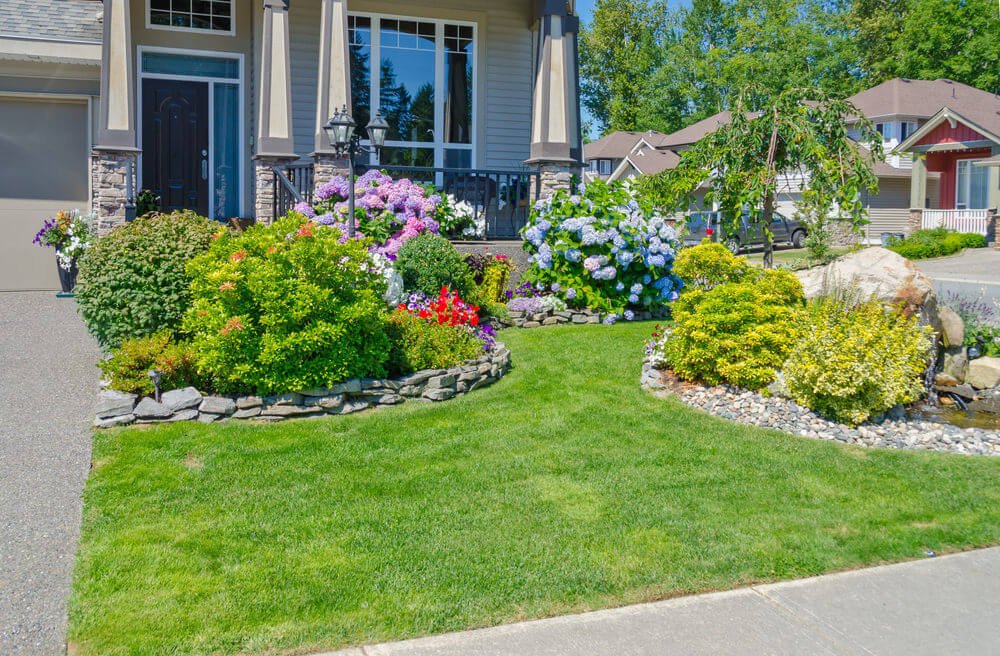 Sometimes keeping it all-natural works for every festival, season, or holiday. You can always put plants and flowers of those colors on your front lawn that go in contrast with the color of your home.
If the selection of colors is excellent, then the whole frame would look like an incredible fall landscape. Moreover, you will not need to add any additional elements in this frame. Anything would work, even scratch.
Simple Modern Frame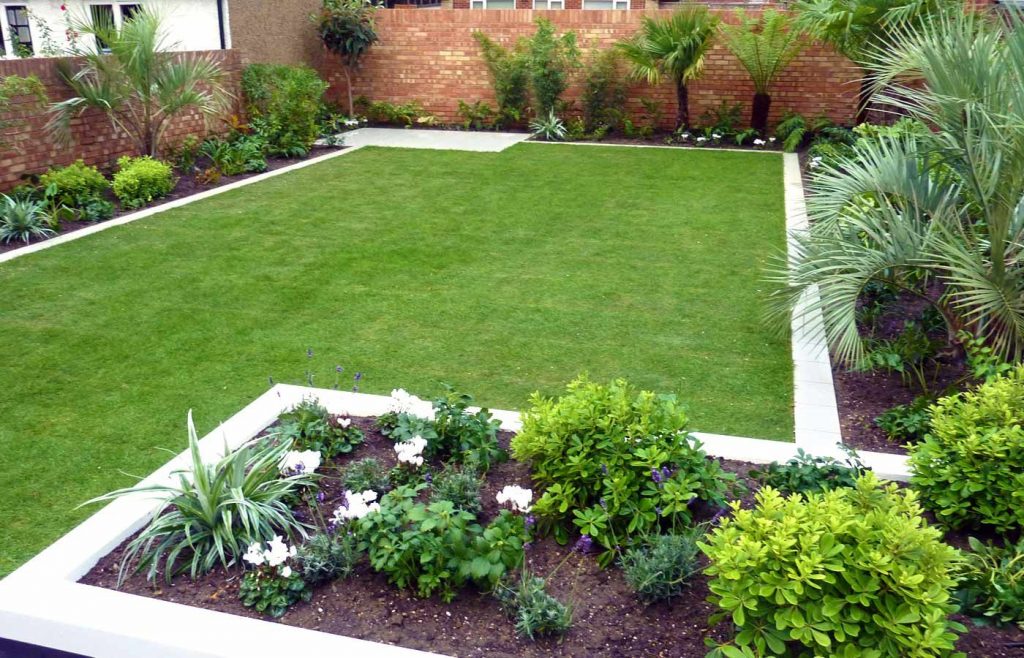 Lots of pumpkins and colorful flowers sometimes may not go with those latest modular home designs.
For modern houses, less is always attractive. If you do not feel like having pumpkins or colorful flowers all around, you can keep it simple with fewer plants planted here and there on your front lawn. 
With these few plants, you can add some side elements like a pumpkin or two, a bunch of white flowers somewhere, or anything else of your choice.
Flora for The Fall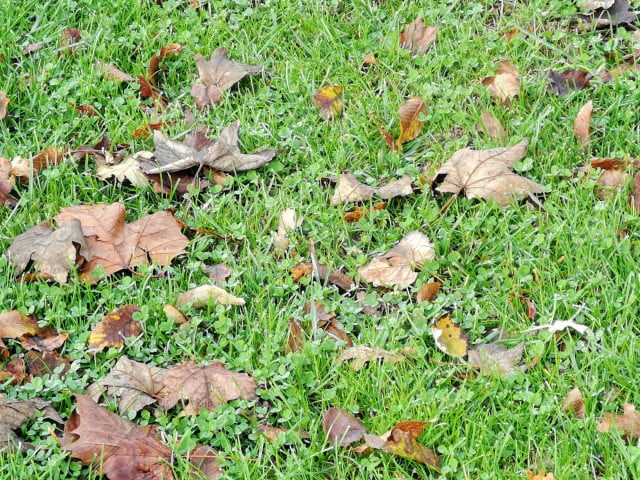 If you do not have enough time and money to spend on a fall landscape, you can go with simple yet attractive flowers. Plant flowers of colors that would pop up in the fall season, say brown, yellow, or amber. Not only for Fall, but these flowers would also look attractive the whole year.
Fall in the Trees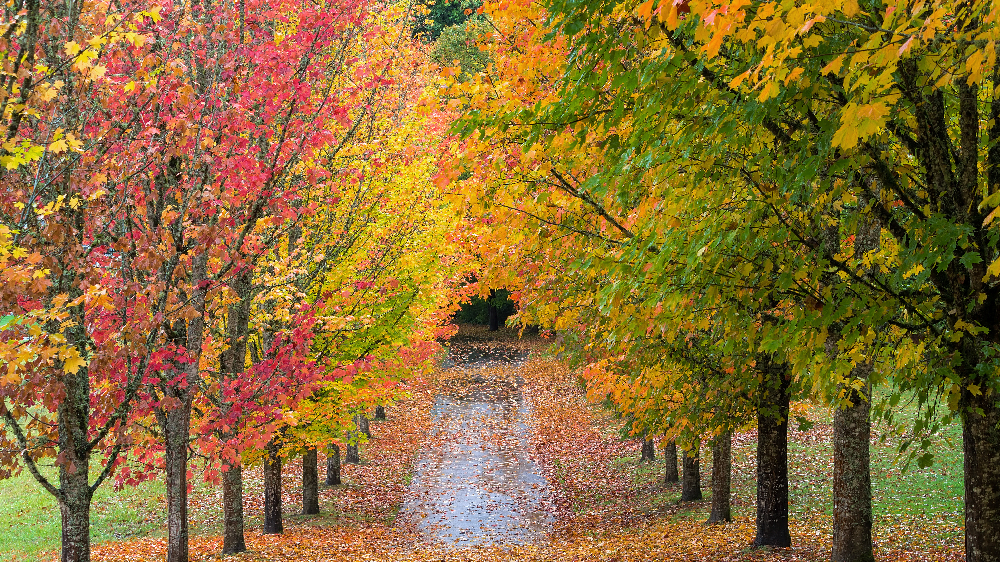 You do not have to worry much for those of you who have a tree or two in your garden or backyard. Having beautiful trees that experience fall in the season needs no other additional element to add to the glory of a perfect fall landscape.
You can make that tree the center of attraction by adding some side elements right under that tree. A pumpkin or two, a bunch of small delicate flowers, or some small plants would work great to get that fall vibe.
Autumn Walkway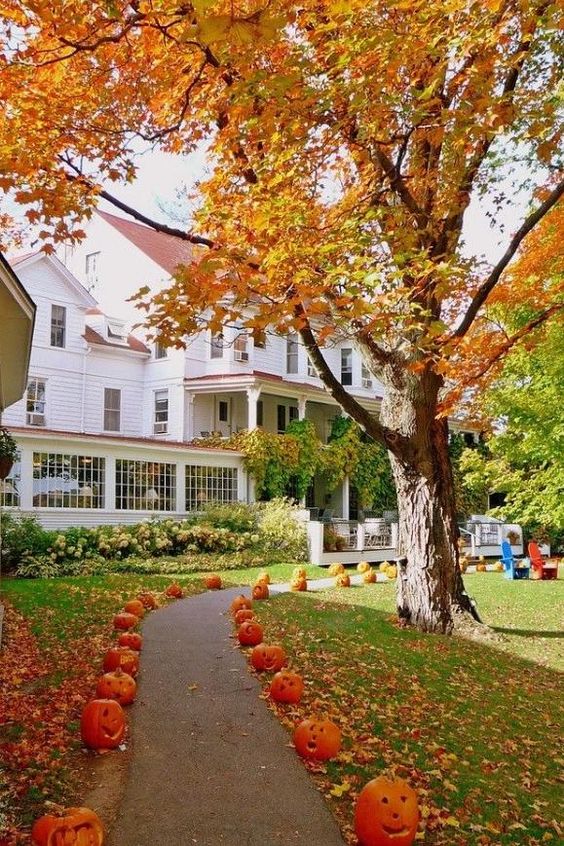 If you have a lot of space as the walkway, this one is absolutely for you. Decorating your walkway with pumpkins, plants, and fall flowers will catch the eye of the passers. This sober and straightforward set up for your home can make an incredible fall landscape.
Leafy Canopy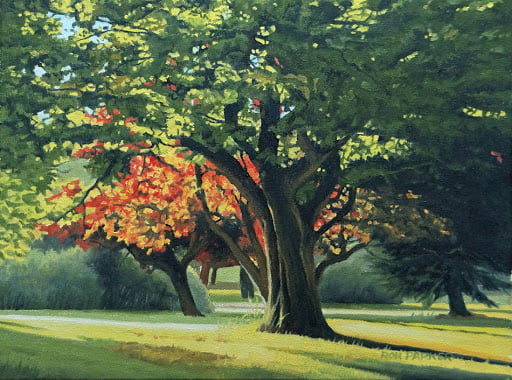 If you need a perfect sitting arrangement with great fall vibes, then you have got to try this leafy canopy idea. You can create a canopy with a few poles and add leafy and flower vines all over the place. The gazebo can also be made with fake leaves or vines found in any home decorating store. Add a bench and a table under this gazebo and enjoy!
The Gate of the Season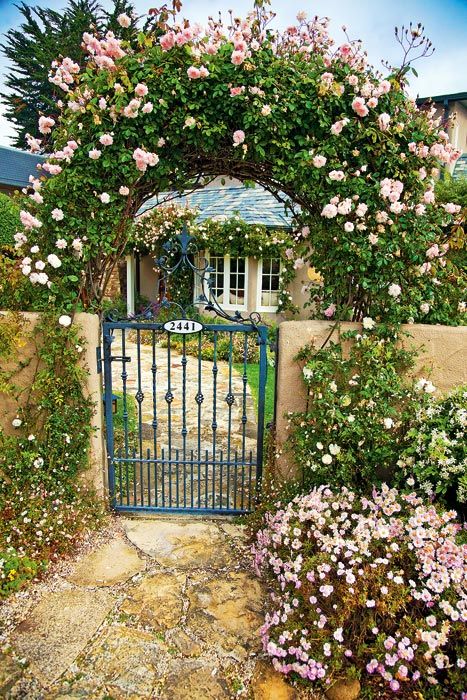 This idea of a falling gate is excellent if you have a large gate on your property. The main gate, garden gate, or even the one in your backyard, any gate would work. You will just have to add lovely growing vines all over your gate, and the rest will do the vines themselves. Along with some other side elements, this gate decor will turn out into a fantastic fall landscape.
Traditional Autumn Set Up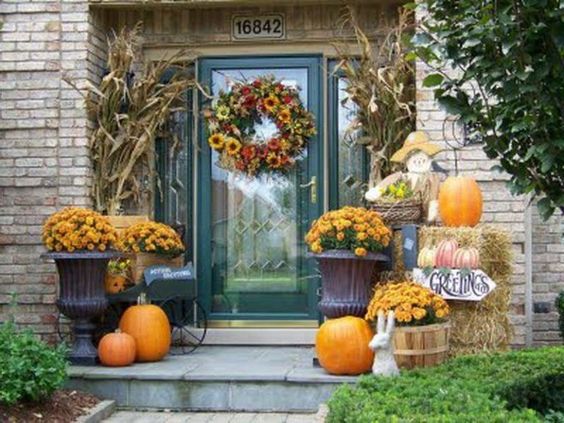 If you enjoy traditional and classic things, this would be perfect for your home. Pumpkins, gourds, haystacks, a beautiful rustic wreath, you can add anything that feels like Fall to you. This classic set up will, for sure, ooze all the passers-by.
Fall Plants Set-Up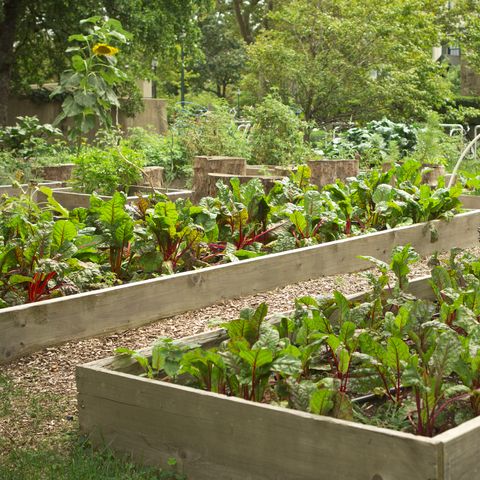 If you plan to make your home beautiful in the fall season, you will have to plan. You can consult a professional or a local nursery runner who could help you and get you what you need. This set up would work great only if it matches with its background or surroundings.
Hosh Posh Garden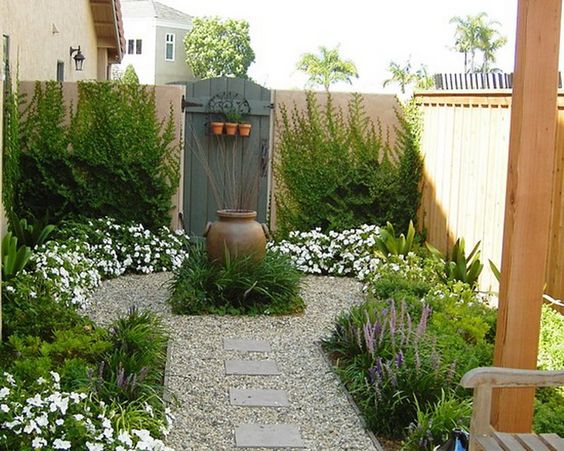 You always do not need to decorate your whole space to get a vibe. Sometimes a small space having all the right elements can make up a perfect fall landscape for you. Just decide on a small space in your garden and fill it with small green bushes, flowers, hay-like and long plants. This little space can be enhanced with pumpkins and gourds, too, if you wish.
Are You Ready for The Perfect Fall Landscape?
After having all these fall landscape ideas in your head, you must have probably finalized a setup or two for your home space.
Whichever you have decided, if set up the right way, it would make your home look perfect. The only thing you need to remember is that all these setups are flexible in the sense of choice.
Put in your creativity and design in these plans, and it will incorporate an amazing fall landscape for sure.