When it snows heavily, you take a shovel & remove the snow, right? What if, it was a blizzard, and it would take you to work tireless hours to get rid of the snow. Is there a simpler way? Yes, there is a much simpler way. Before that, you need to get over the Snow Plow vs Snow Blower thing.
If you have chosen Snow Plow over a Snow Blower, then you are on the right page. In this article, we will try to understand how a Snow Plow can be used with your automobile or vehicle. The pros & cons associated with it, and also the major requirements.
What is a Snow Plow?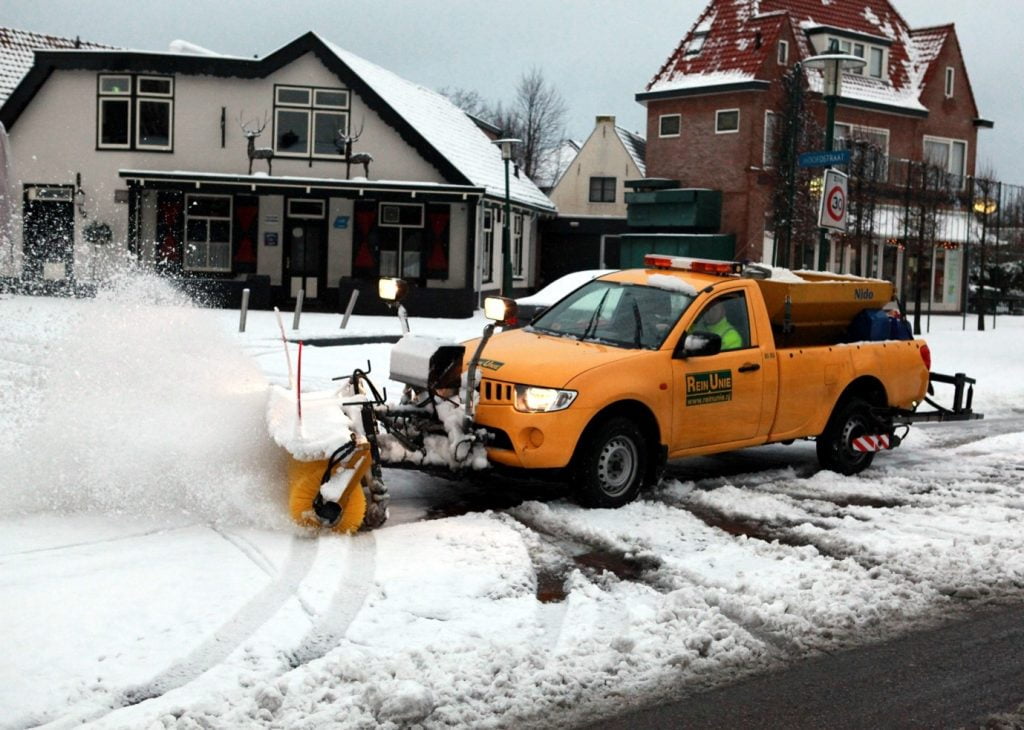 A Snow Plow is basically a blade that is capable of removing snow from surfaces. Usually, a Snow Plow is mounted over pickup trucks & other heavy-duty vehicles. Usually, a Snow Plow works on a vehicle that has a bumper height (up until the bottom of the bumper) of at most 14 inches from the ground.
Once, this criterion is fulfilled you can consider any vehicle to put a Snow Plow on it. The Snow Plow must be attached to the front part of the vehicle. It is recommended to attach at least four straps to it (to hold tight & not let it fall off). The best is that you can stay inside the comfort of your car without worrying about the bitter cold outside. The Snow Plow does the job very comfortably.
Preferable Automobiles or Vehicles:
Many vehicles are specially designed, manufactured & fabricated for snow plowing purposes. But, you can also use small pickup trucks, as well as a Sports Utility Vehicle (also known as SUV). Regular cars aren't recommended. Why? We will find it out further.
A few Sports Utility Vehicles (SUVs) are highly recommended even if you want to go ahead by mounting a Snow Plow on your vehicle. The list is based on the recommendations of users who have been plowing snow using these vehicles. They have found them really useful (with minimal load & damage to the vehicle). The vehicles are:
Nissan Titan (Most Recommended)
Toyota Tundra
Jeep Wrangler
Jeep Cherokee
Chevy Silverado 1500
Note:- If you are considering that you can mount a Snow Plow on a 'Unibody Vehicle', then you are absolutely wrong. A unibody vehicle lacks a 'True Frame'. Now, a true frame is required for a Snow Plow to be properly mounted.
Why You Should Not Use a Snow Plow Mounted On a Regular Car?
Snowplowing an automobile or a vehicle requires extra power (& obviously extra fuel). Moreover, Snow Plow takes a toll on the vehicle (especially a regular car) in the longer run. Usually, the transmission of the vehicle takes the most amount of damage while plowing the snow.
For a regular car, the damage can be too much. It may affect the functionality & durability of the car. It also reduces the second-hand price of the vehicle. The wear & tear due to plowing snow can increase the cost of repairs & maintenance of the car. With many cheaper alternatives available, it wouldn't be wise to mount a Snow Plow on a regular car.
Conclusion
Now, it has been clear that it is not advisable to mount a Snow Plow over a regular car. Instead, you can consider a pickup truck or a Sports Utility Vehicle (SUV). You must also choose a Snow Plow that can accordingly fit properly depending upon the type of vehicle you have chosen. Consider a Snow Plow that has a simple mounting procedure & reduces the damage to the vehicle.
It is quite evident that plowing snow can damage the vehicle. Overheating of the transmission fluid is one of the most common problems. The repair & maintenance cost increases too. Also, consider the expense of fuel (mileage reduces with the Snow Plow mounted). Look at other cheaper alternatives for the removal of snow too.
In the tough times of the aftermath of a blizzard, do consider helping out your neighbors, friends & even strangers! Stay Safe!