Garden paths and Walkways are considered essential things in the garden.
These are considered as the decorative elements of the garden. 
Having a beautiful walkway that connects your house to the garden looks very attractive and creates a welcoming environment for the guests.
This article will discuss some of the best Walkways ideas and designs that you can implement in your own home or garden.
Concrete Etchings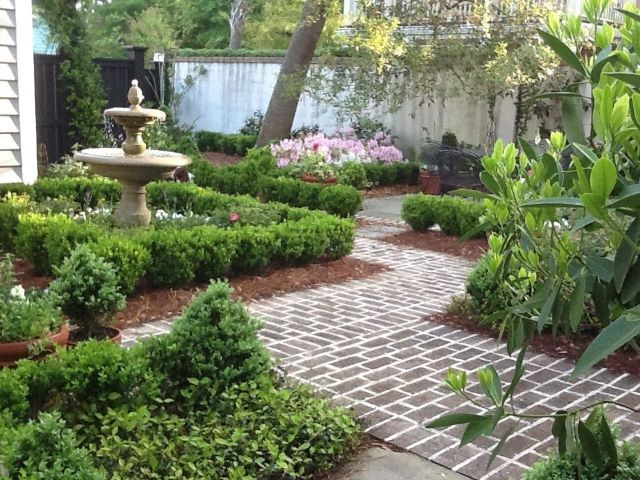 Concrete Etchings are one of the best Walkway ideas you can implement in your garden as concrete can be easily stained and etched to mimic your favorite materials.
It looks more like a brick walkway rather than concrete. Various professional companies provide various colors and designs if you want to choose the etching route, as it is a great way to keep your wedding to a minimum.
Colorful Creation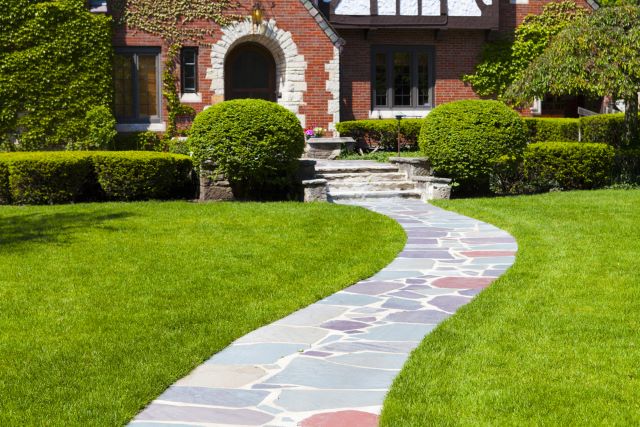 Colorful Creation can help in creating a colorful stone walkway, which is a well-designed stable path. Concrete is considered a much less expensive option, which saves time and money in creating it. You must select a suitable design and pour the concrete before applying the design, which results in more feasibility.
Do It Yourself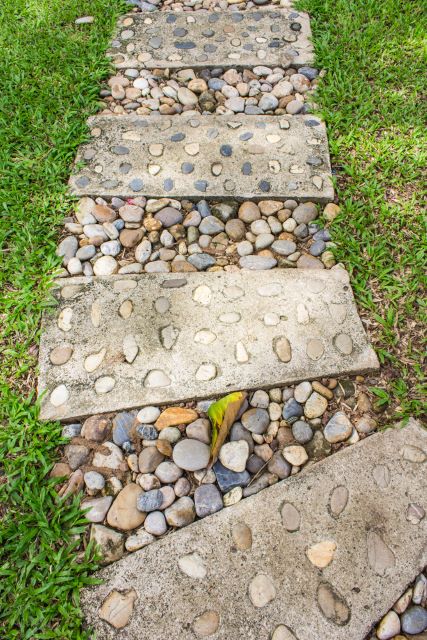 You can also create your Walkway by using some creativity, like you can use pebbles, river rocks, colorful glasses, etc., in your design. You just must press them into the wet concrete. 
It helps in providing your own designed Walkway and fun to travel. It is also an excellent place for children to enjoy their spare time.
Dual Purpose II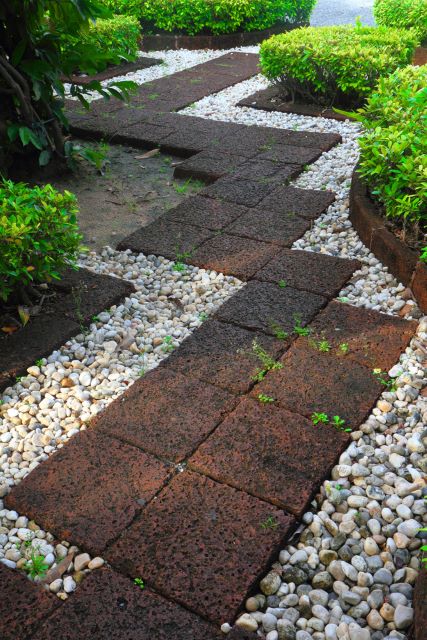 Dual-purpose II is one of the best ideas considered while designing a Walkway as it makes your Walkway look more significant than what it is, using some pebbles and river rock along with the concrete pavers.
You can choose from various colors that match your garden border, which helps in completing the overall look.
Sectional Flagstone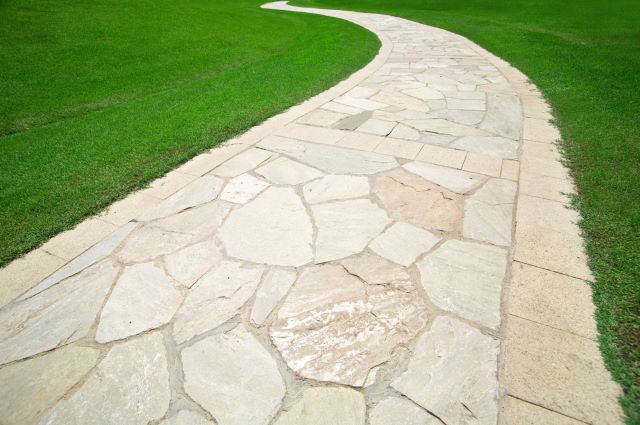 Sectional Flagstone is one of the best Stone and Rock walkway ideas. This idea consists of keeping the stone together to fit together, but you must do it carefully because it is quite complex to set the boundaries.
The Walkway's final look looks so beautiful as all the rectangular cut stones are intermixed with the shapes of well-shaped stones.
Puzzle Pieces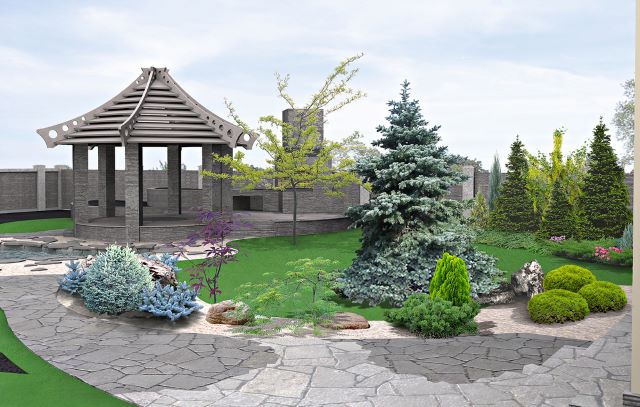 Puzzle Pieces consist of different shaped rocks well placed together to provide a smooth journey through the path, which looks so elegant.
It is just like putting out the flagstones together like jigsaw puzzles. It helps in creating an aesthetic appeal and a pleasing surrounding around the garden.
Simple Spaces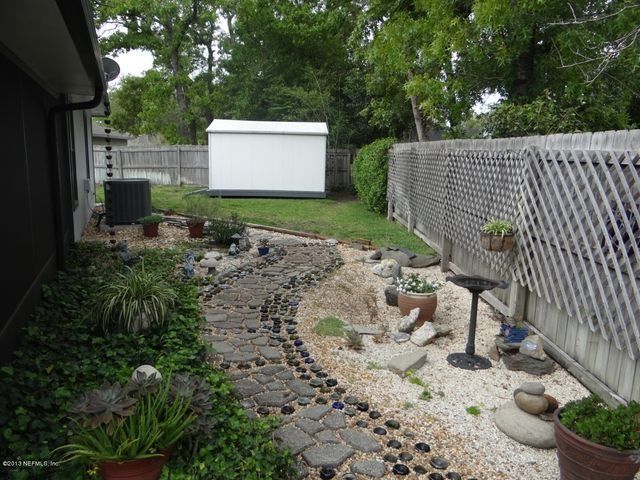 It is one of the most straightforward walkway ideas that you can easily create with some well-placed stones. You do not have to fit the gaps properly, as small gravels are enough to fill those gaps and provide contrasting differences.
Lattice Paths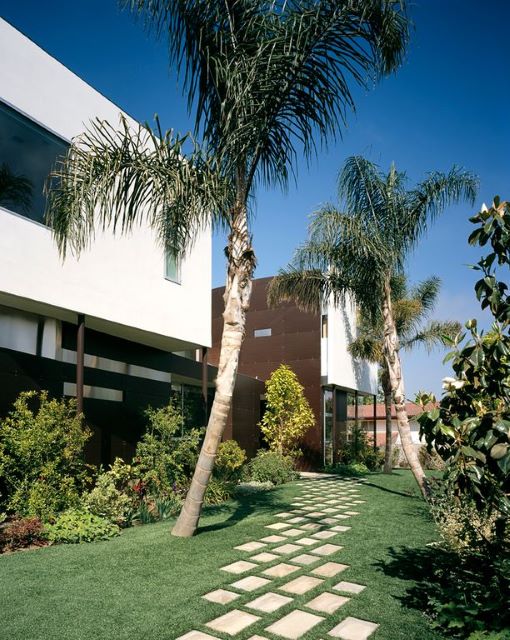 These are one of the best walkways, consisting of stone pavers that are perfectly placed in a patterned design in the lawn to create a lattice effect.
Going Down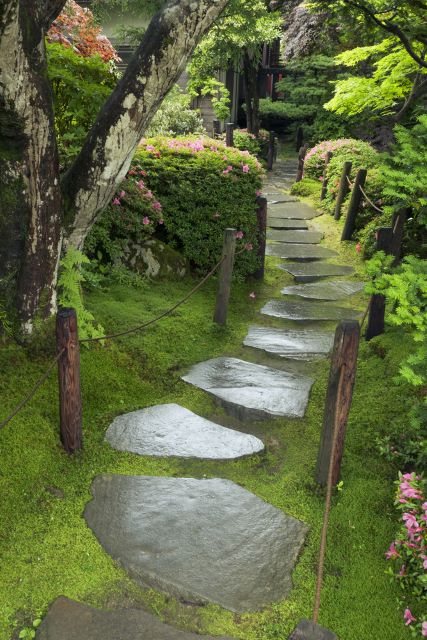 Instead of creating a traditional staircase, you can use some large stones to provide a gentle slope to make your way up and down. It helps provide a natural look to your Walkway, and you can also add some flowering shrubs to create a more natural look.
Leading the Way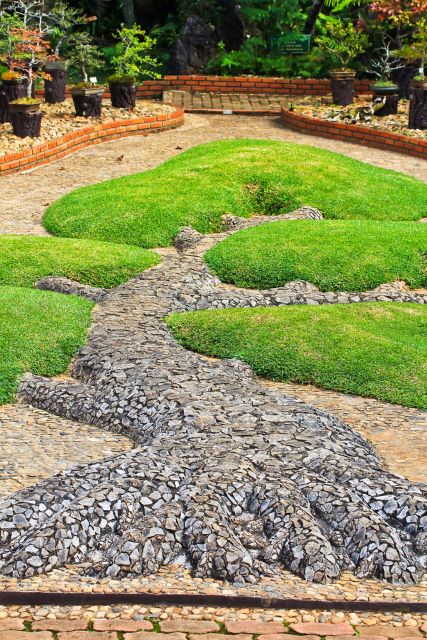 It is considered one of the best and unique walkway ideas as it consists of gravels that are placed accordingly to provide a unique walkway look. It requires a well-planned work of art throughout the garden. You can use soft grasses and different color rocks to create a surrounding walkway.
Hopscotch It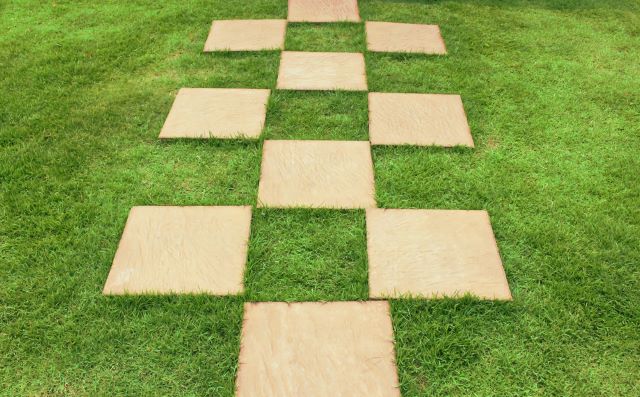 Placing the children's Hopscotch board alternately can help create an exciting pathway design, which can also be used as a permanent place for your children to play. You just must place them correctly into your lawn, as they are straightforward to maintain.
Mosaic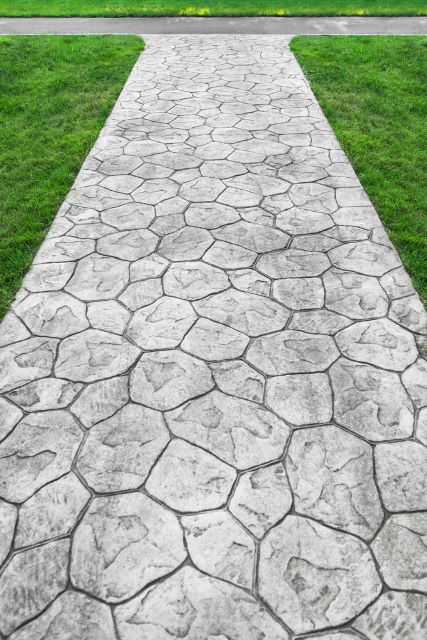 Mosaic is one of the beautiful walkways in which the stones are placed correctly and uniformly, which provides uniformity. The perfect placement of flagstones that you break and place together helps create an etching effect on your Walkway.
Seeing Stars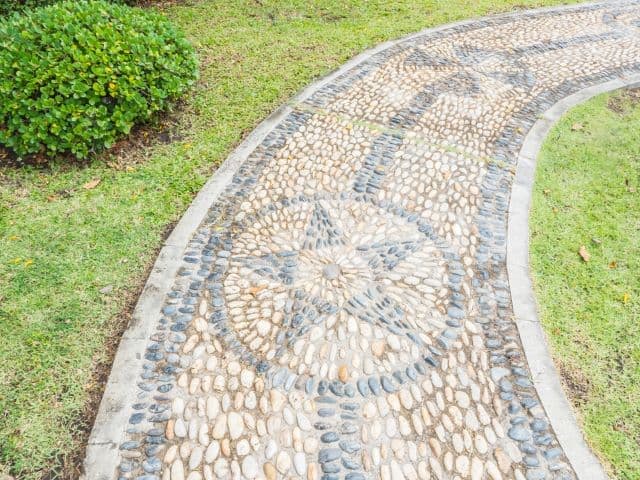 This Walkway is one of the best ideas which you can implement in your garden. You can also create your design with the help of a level sand foundation. You can also use sand or concrete to fill the gap and restrict the pebbles from moving.
Focal Point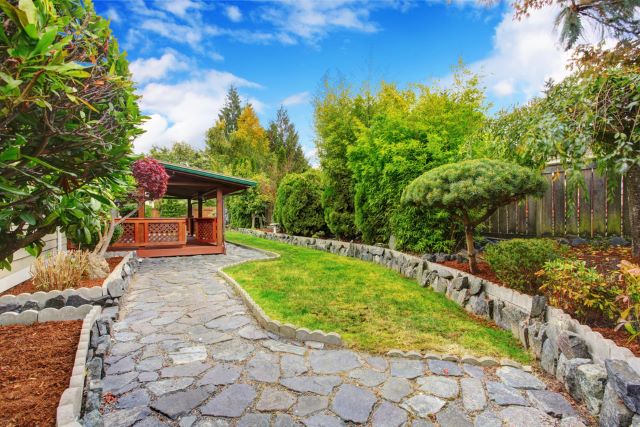 You can easily create a focal point by making the pathway large enough. You can also add some other components, such as garden beds, to complete the look of the Walkway. These walkway ideas help in providing a large space in the garden for entertainment and relaxation.
Making Waves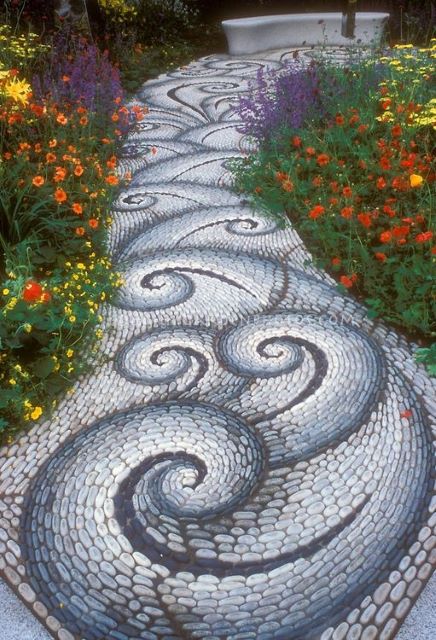 Making Waves is one of the most complex walkways designs which is mentioned in the list. A considerable amount of details and hard work is required to create and design the Walkway. The final look of the Walkway looks so mesmerizing and always a topic of conversation among the people.
Simple Circles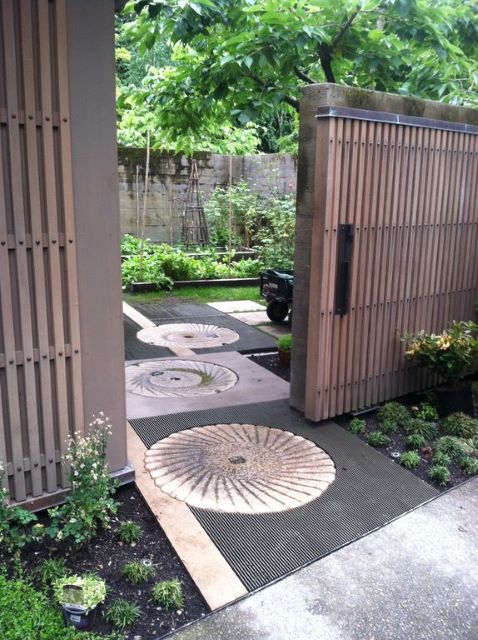 Creating a geometrical design and the Walkway is one of the best ideas while creating a walkway. These designs help in creating the Walkway look more traditional. You can use the circular pavers to mimic the shape and surround the Walkway with blooming flowers to give the Walkway a greenery look.
Detailed Decor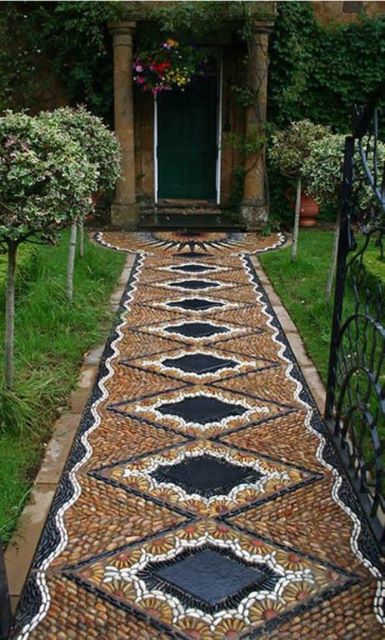 Detailed Decor is considered one of the best walkway garden ideas. The detailed Decor is made up of thousands of small pebbles mixed to provide a fantastic look to the viewers.
It isn't effortless to create this type of Walkway as professionals can only do it. Creating this Walkway can take many hours to complete the overall look.
Mixed Media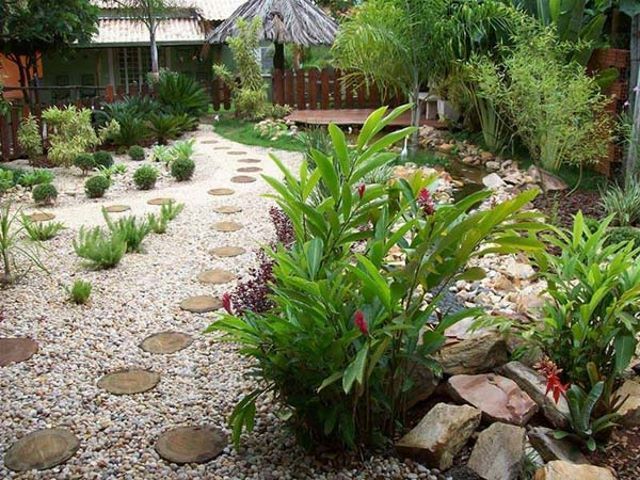 Mixed Media is a mixture of pebbles and wooden planks, leading you to a landscaped backyard and providing a detailed interest. It is essential to choose the perfect color and texture for your Walkway.
Pebbles help provide texture to the Walkway as they are small and do not take much space. You can also use wooden planks to provide an artistic look to your Walkway.
Wisteria Way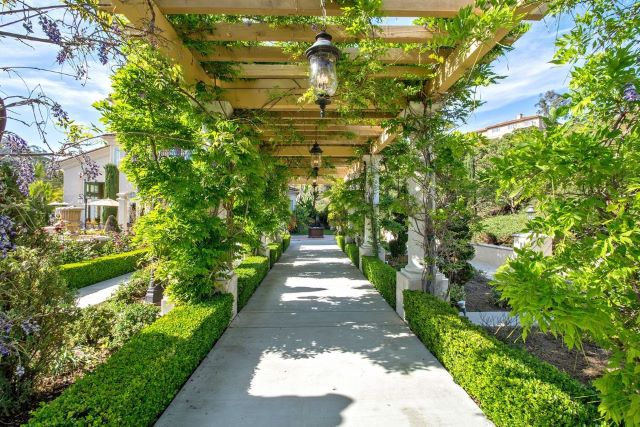 Wisteria Way is considered one of the best-covered walkway designs, which you can also implement in your garden. Wisteria is a quick-growing vigorous vine that provides a beautiful purple and green view along the Walkway.
You must make sure that the long Walkway is covered with wisteria, and there are well lighted hanging lamps available for the Walkway for the nighttime.
Walking a Ladder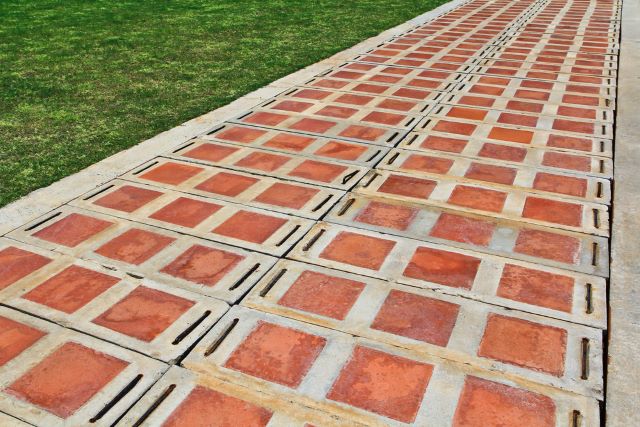 It is considered one of the best flagstone walkway ideas and helps create a mimic effect to your garden. This exciting pathway gives an illusion of shadows, which helps in providing shadows to the Walkway. It is ultimately a different look, which gives the feel of a ladder to the garden.
Final Words
If you are looking for a perfect walkway idea, there are various options available to choose from.
We hope that you have successfully found a walkway for your garden from all the provided options.
I hope you find this article useful, and If you did, then don't forget to share it once, and if you have any doubts/questions regarding the topic, don't forget to paste it in the comment section below. We will try our best to solve all your queries.