No matter how beautiful your garden is, it looks incomplete if you have not expanded it with some extra accessories.
Decorating the backyard with some extra accessories such as patios, chairs, tables, etc., is very important to give the backyard a fantastic look.
It doesn't look easy to develop a backyard landscaping idea, but it is straightforward in real life.
In this article, we will discuss some of the best Backyard Garden ideas you can implement in your garden.
You can check out these cool backyard landscaping ideas.
Best Backyard Garden Ideas Garden Paver Arrangements
Pavers are one of the best ideas which you can use as a backyard landscaping idea. You can use large islands of flagstones to turn the garden path into a series of mini patios separated by ribbons of thick turf.
Paved pieces can help in two functions: first, they act as a good looking and a garden walkway. Second: they are quite large enough to handle family gatherings and hosting outdoor parties.
Landscape Water Features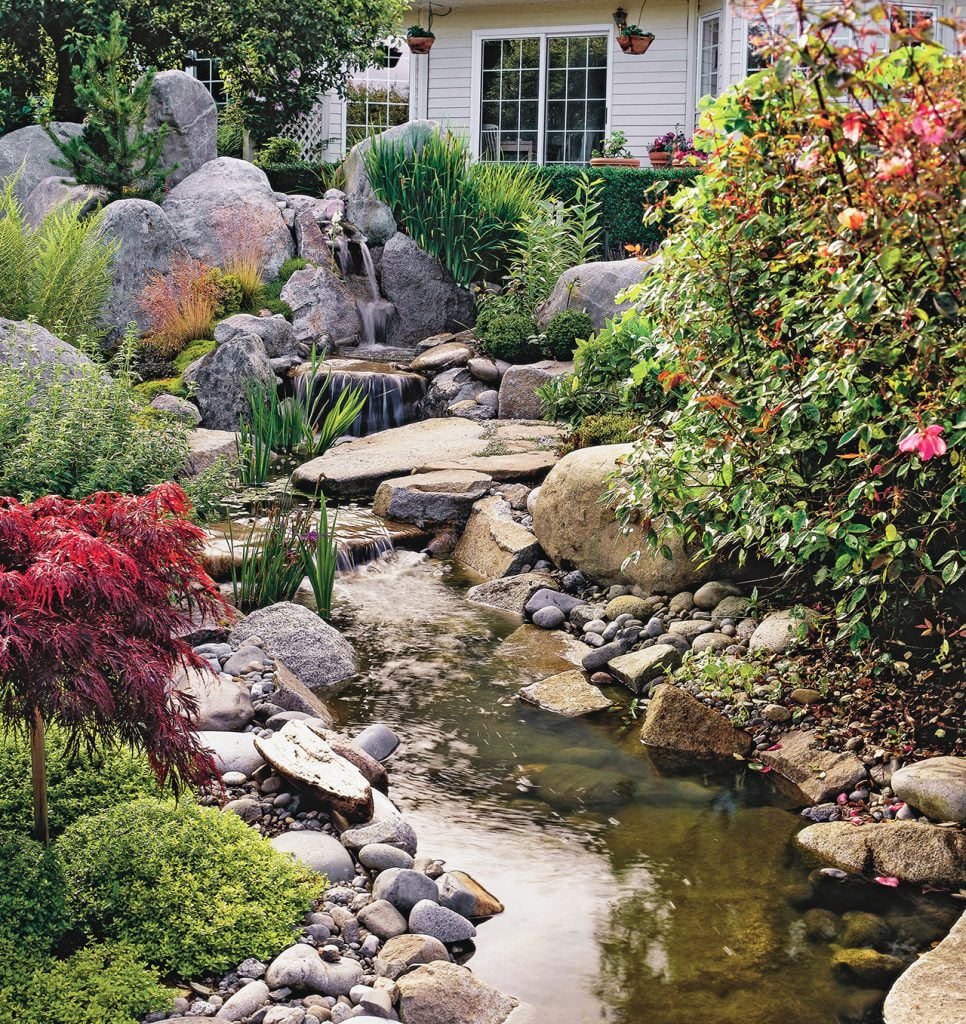 If your backyard has a water drainage problem, you can capitalize on it and turn the issue into a landscape water feature. You can use a low damp spot and transform the area into a landscape focal point.
Hearing the running water can help in relaxation of mind. You can easily relax in your backyard while hearing water without worries.
Create a Do it all Bench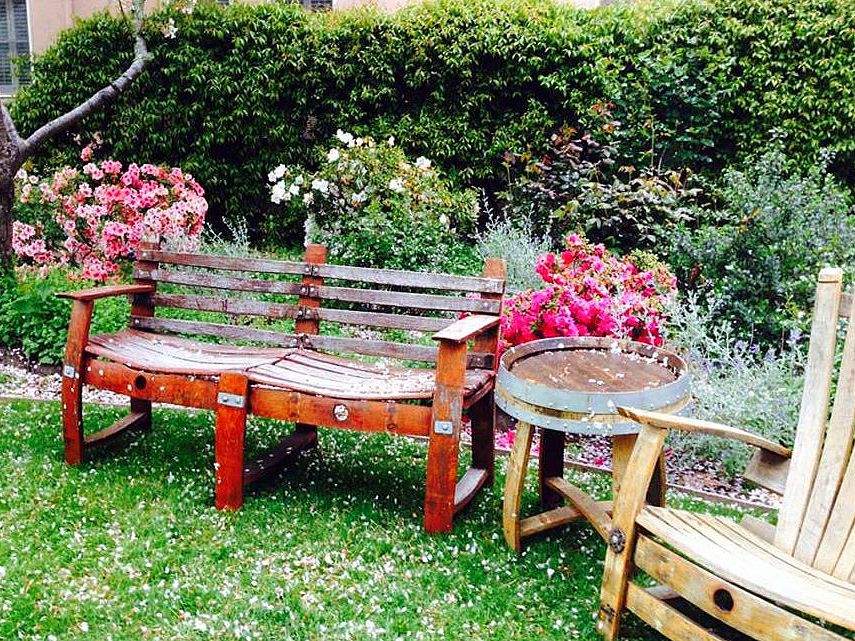 Bringing a wooden bench outside the backyard can be used in almost everything. You can use this Bench for sitting purposes and for storing other things. You can use it to catch all spots of gardening tools and flowerpots.
Soften Your Deck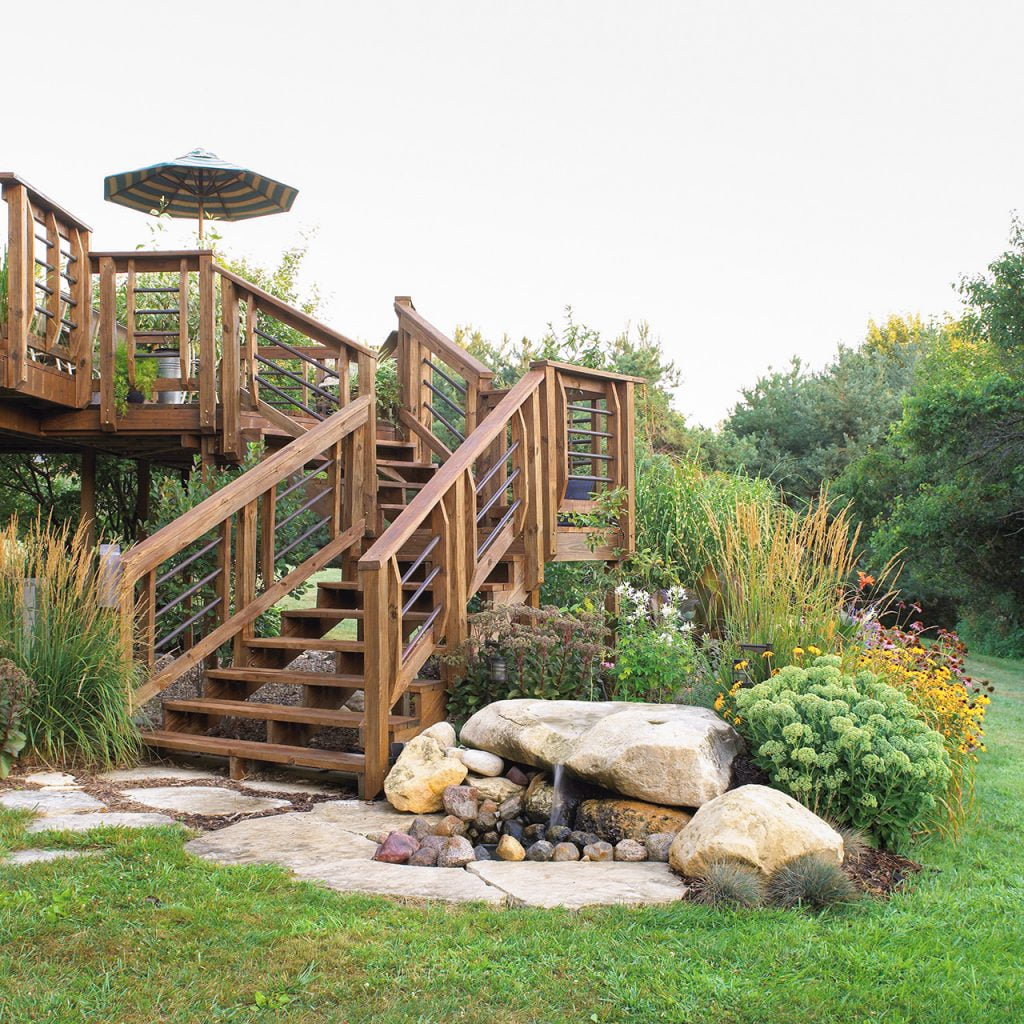 Softening your deck can help in improving the look of your backyard. You can use planting beds to hide the leggy supports of the deck. You can use tall perennials, ornamental grass, and black-eyed Susan to add tons of coloring to the backyard.
Elevate Your Lawn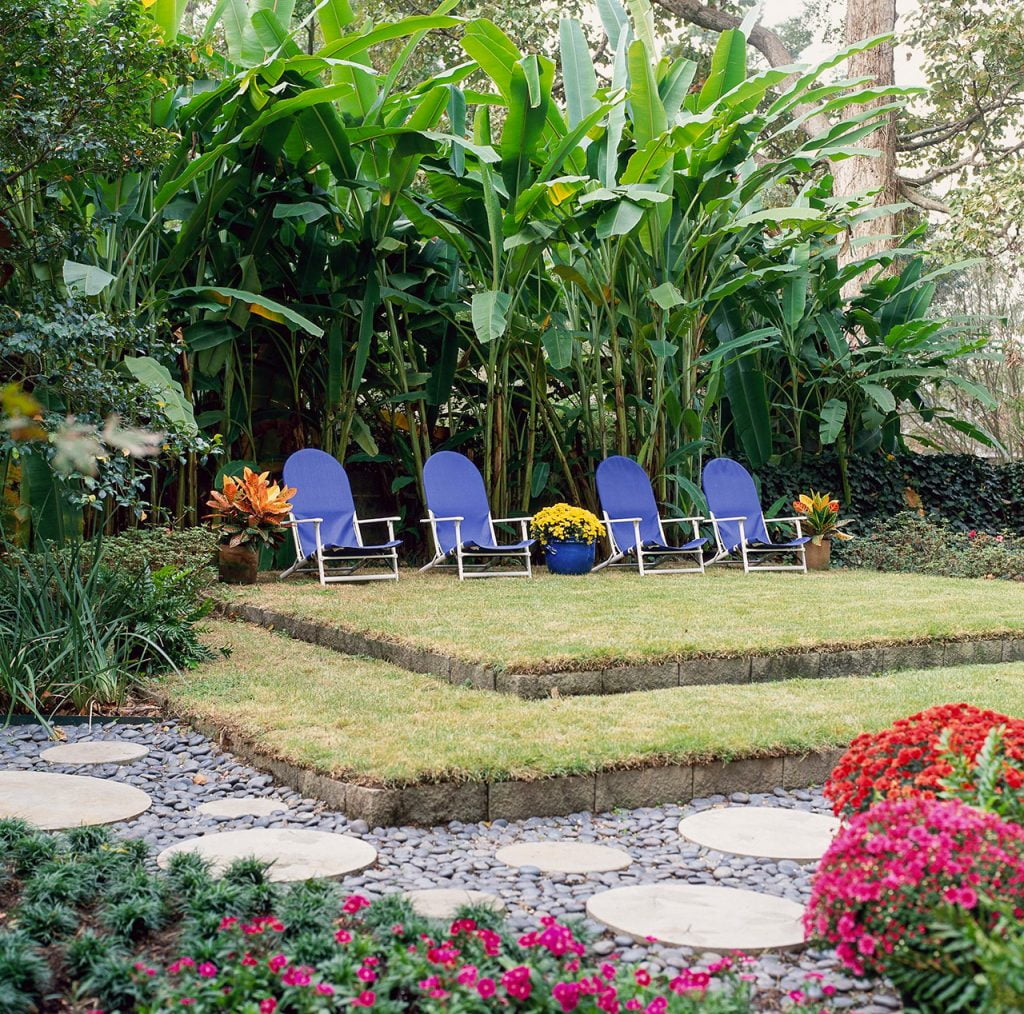 Elevating Your Lawn is considered one of the essential things in a beautiful backyard. You can also add tropical plants in the backyard as it provides a sense of added height in the landscape.
Make a Grand Entrance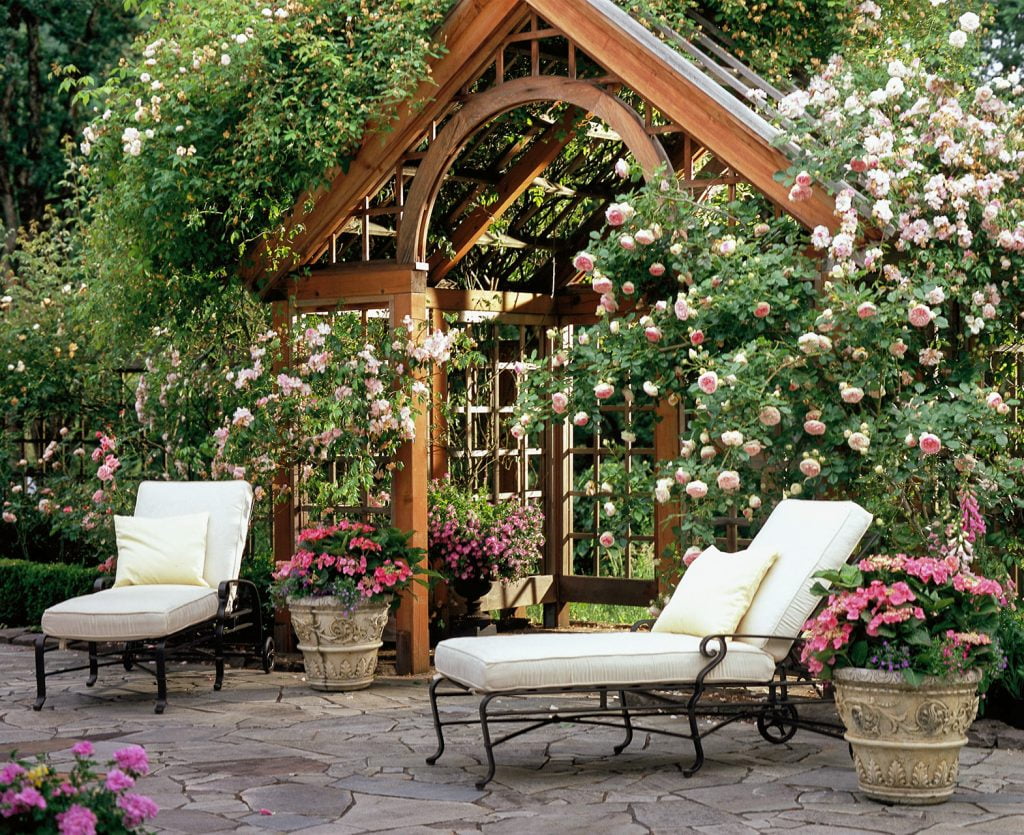 Creating a Grand Entrance in the backyard is one of the beautiful things you can add to create good impressions among the people. A good entrance can help provide an elegant way of welcoming family and friends.
Create a Cozy Backyard Corner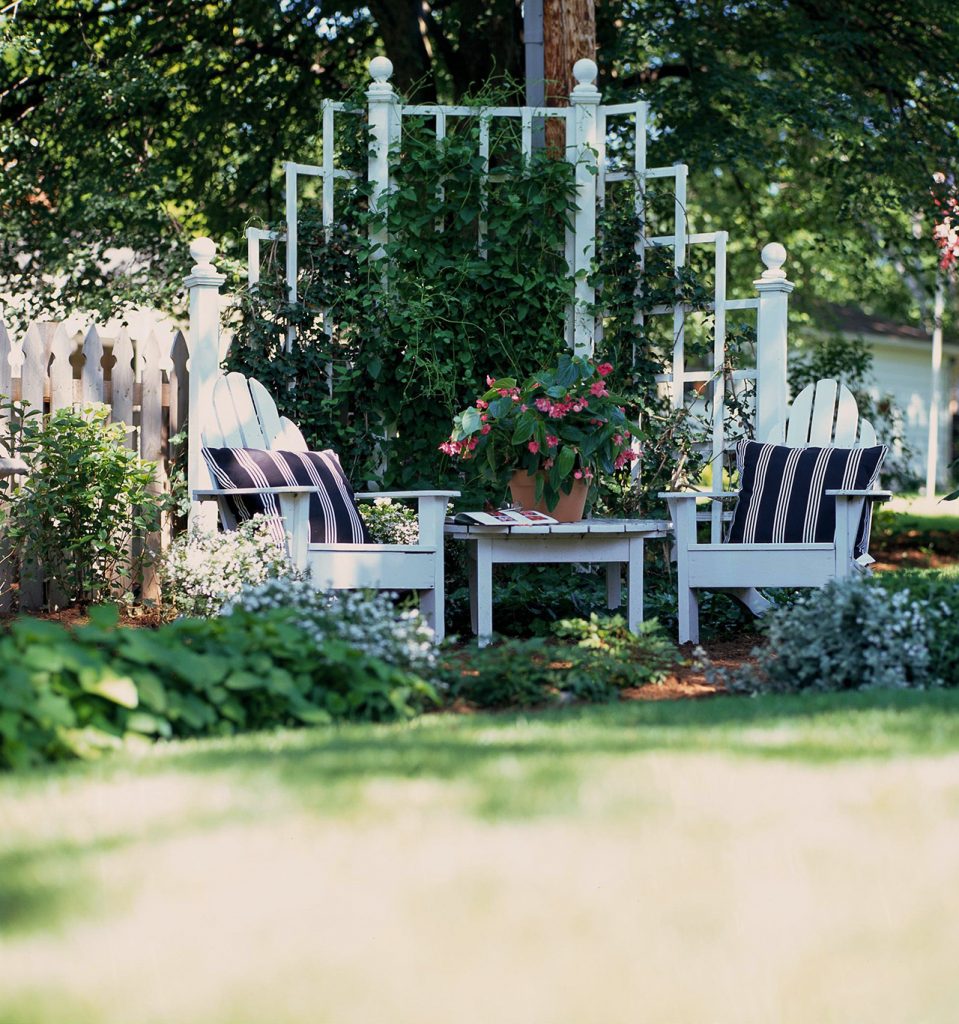 Creating a Cozy Backyard is one of the best ideas which you can use. You can use an angled trellis, and a pair of pillow packed chairs to create a cozy backyard corner. You can place tall trellis behind the chairs to hide the unnecessary street objects.
Use Curtains for Backyard Privacy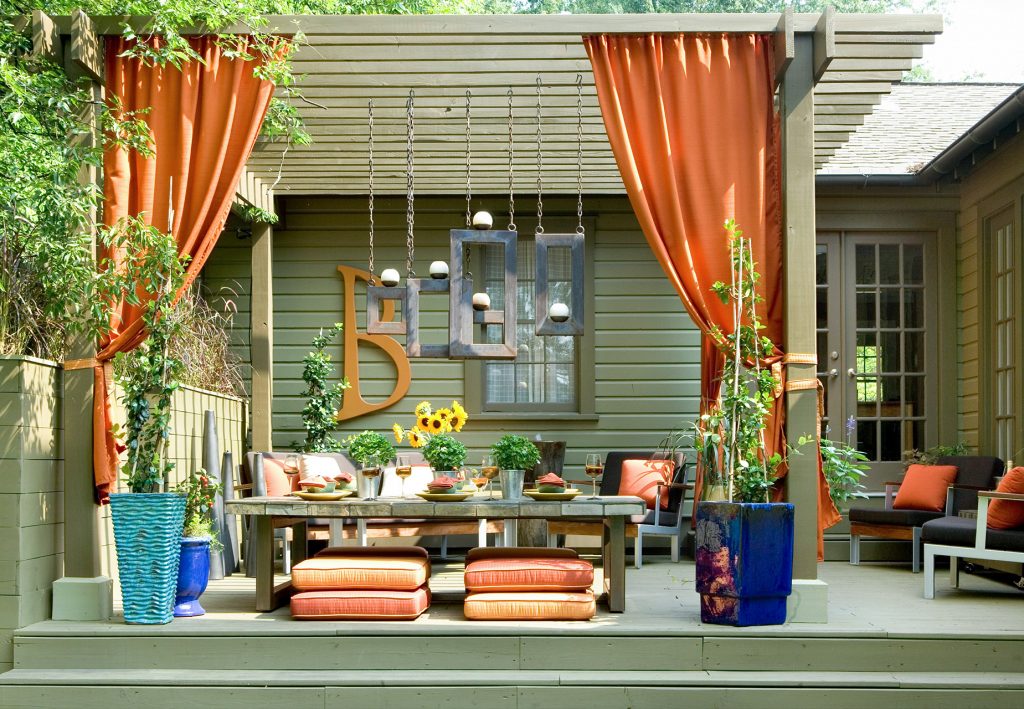 Adding some amount of privacy in your backyard is also an excellent idea. You can add curtains of different heights to your deck, patios, porch, etc. You can also add waterproof curtains, which is helpful during the rainy season and protects from sun rays. The curtains are also helpful in blocking the winds.
Install a Reflection Pond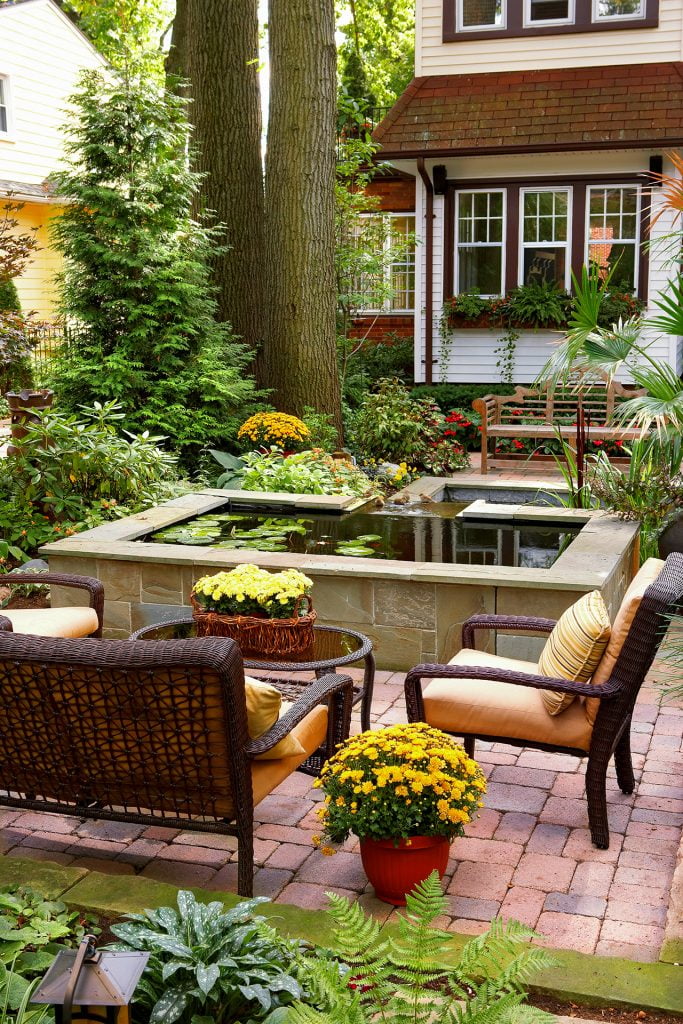 Adding a small reflection pond in the backyard is one of the fantastic ideas which you can consider. A small backyard also looks more significant when the sky shadows fall in the pond. You can also add a black pond liner across the pond, which helps reflect the overhead clouds.
Add a Pergola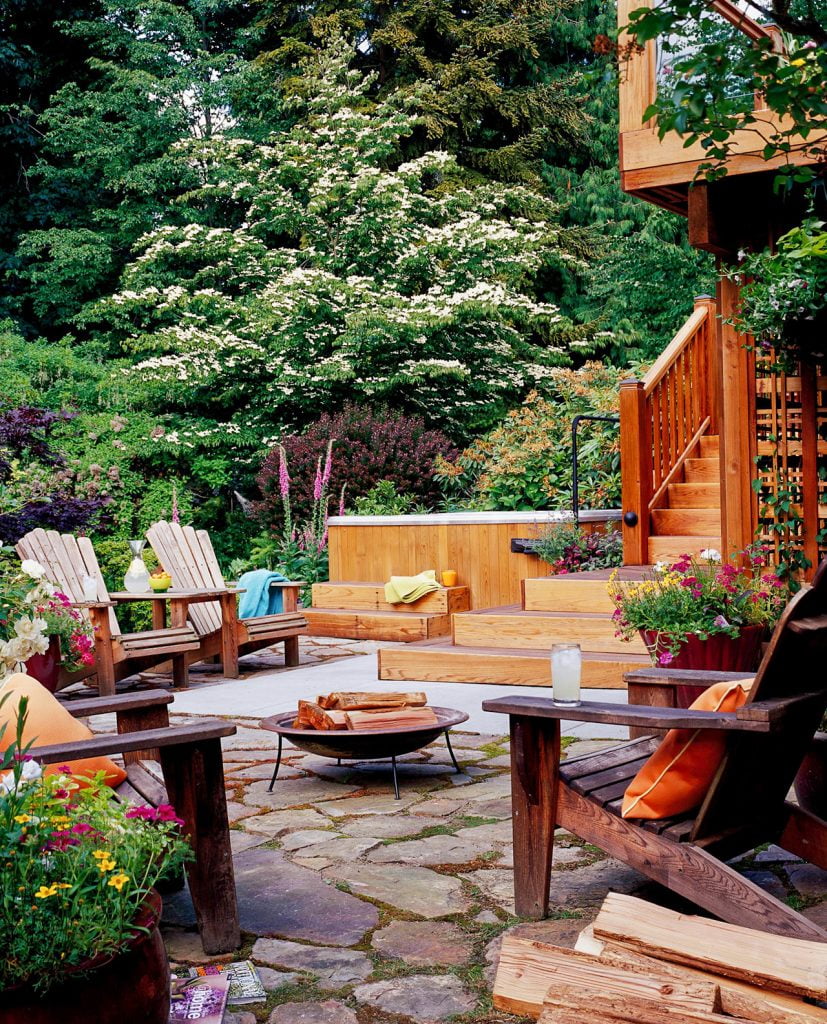 Pergolas and Harbors are some of the best architectural elements which you can consider adding to your backyard. You can use thick black timers to construct a Pergola easily. You can use robust and tight wire cables that can be strung across the pergola's top to provide extra support.
Sink Your Patio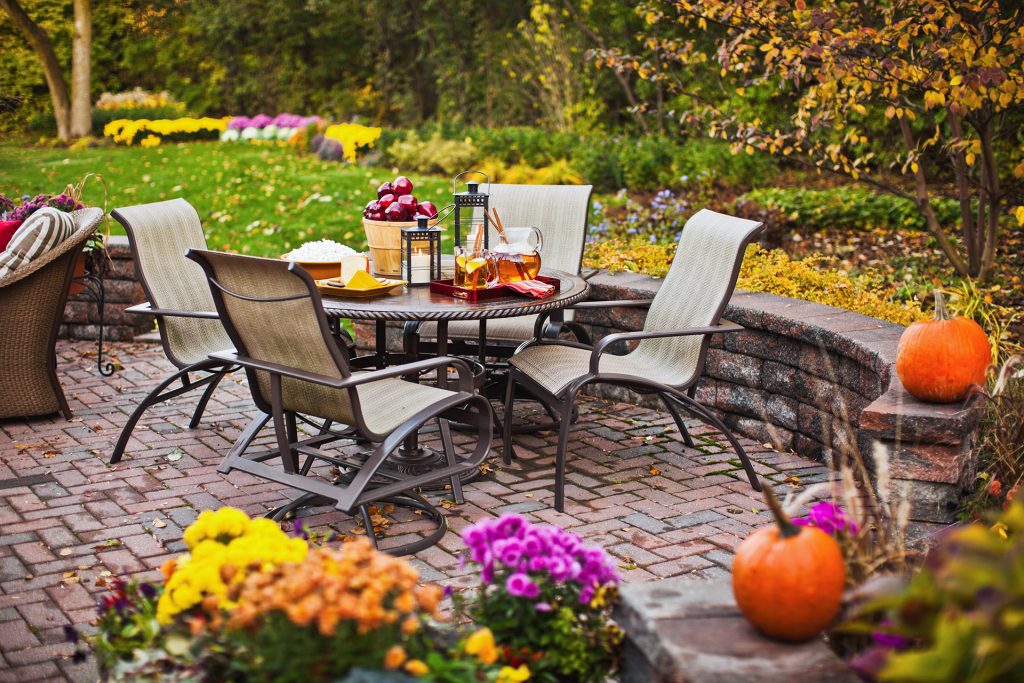 Sinking patios are something which helps in making the look of the garden more amazing. If you have a sloped backyard, you can carve out the section and create a personal retreat.
Build an Outdoor Fireplace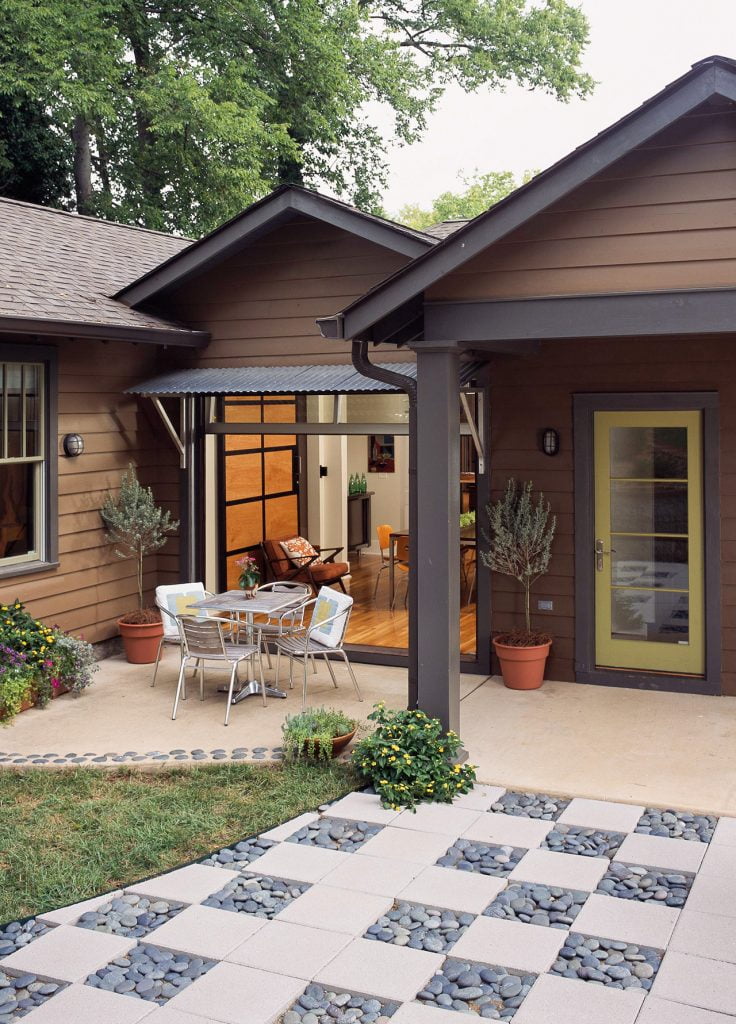 Adding a fireplace in the backyard is considered one of the best ideas which can be used to extend outdoor living. It can be beneficial during the wintertime as it unites all the family members with its roaring fire. During the summer season, it can be used as a stage for flowering a variety of plants.
Make it Multipurpose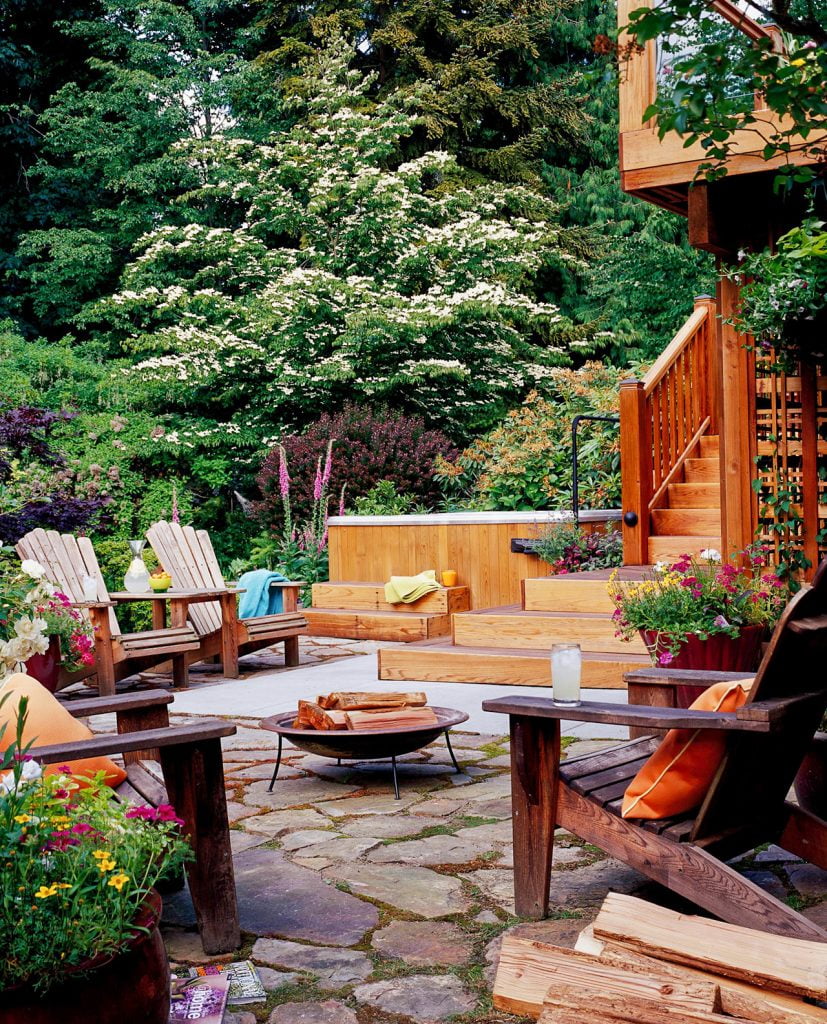 Multipurpose landscape idea is considered as one the best backyard ideas which you can design for multiple uses. You can also add some burning woods and patios in the garden to provide relief in the winter season.
Grow Your Food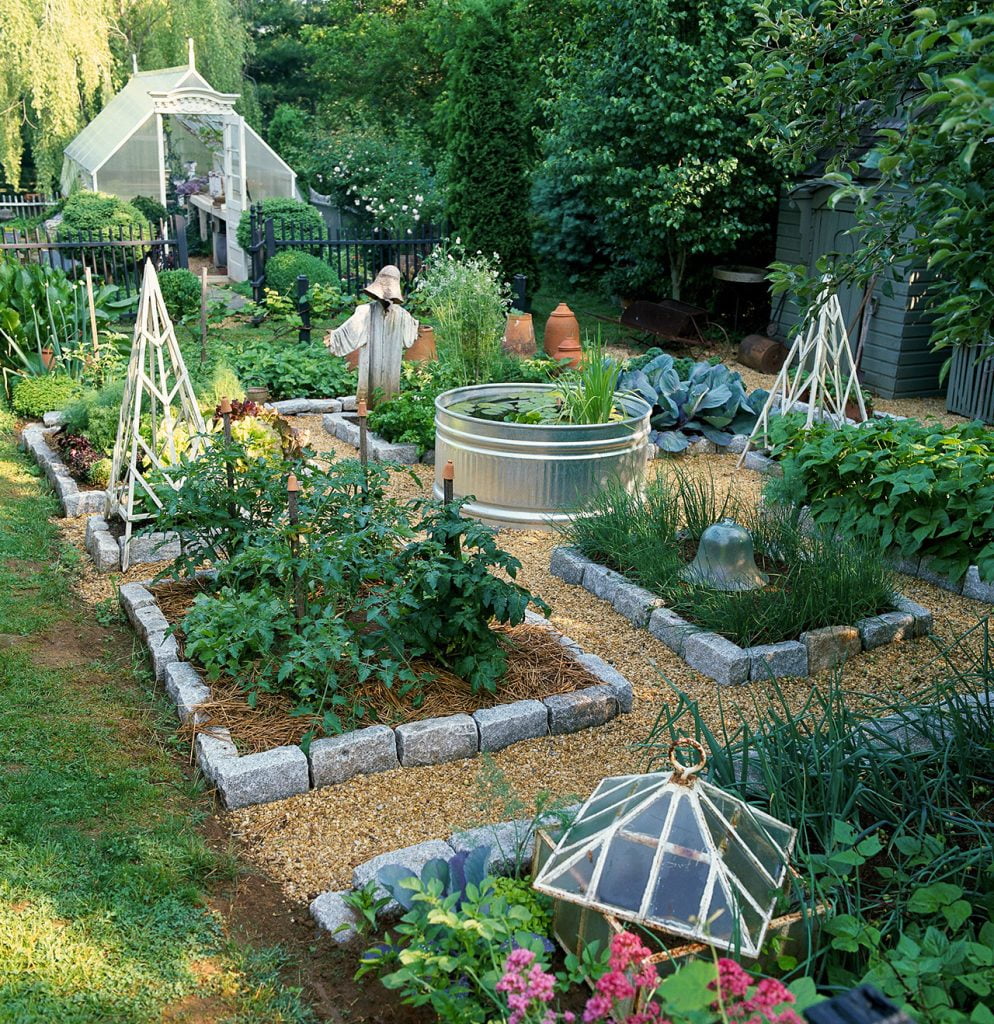 Growing your foods and vegetables in the backyard is one of the great options you can consider. You just need a small backyard where an ample amount of sunlight visits daily for 2-3 hours.
You can also add a series of beds of cobblestones. You can also add a galvanized water trough in the middle of the garden to look more aesthetic.
Have a No Man Lawn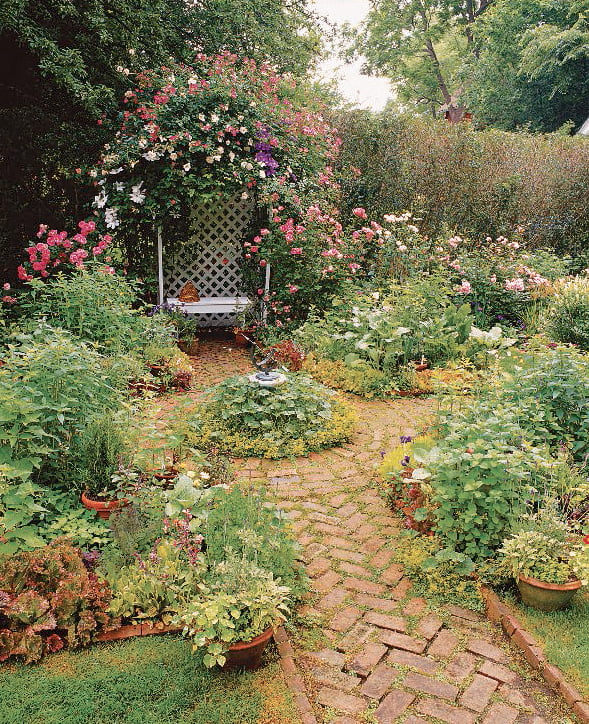 You can also create your lawn into a beautiful no man garden by planting some pretty flowers. You can also divide the space into beds and borders. You can create a brick path in the backyard to make it look more realistic and classier. You can also add some benches in the middle of the garden to create a romantic spot there.
Backyard Pavilion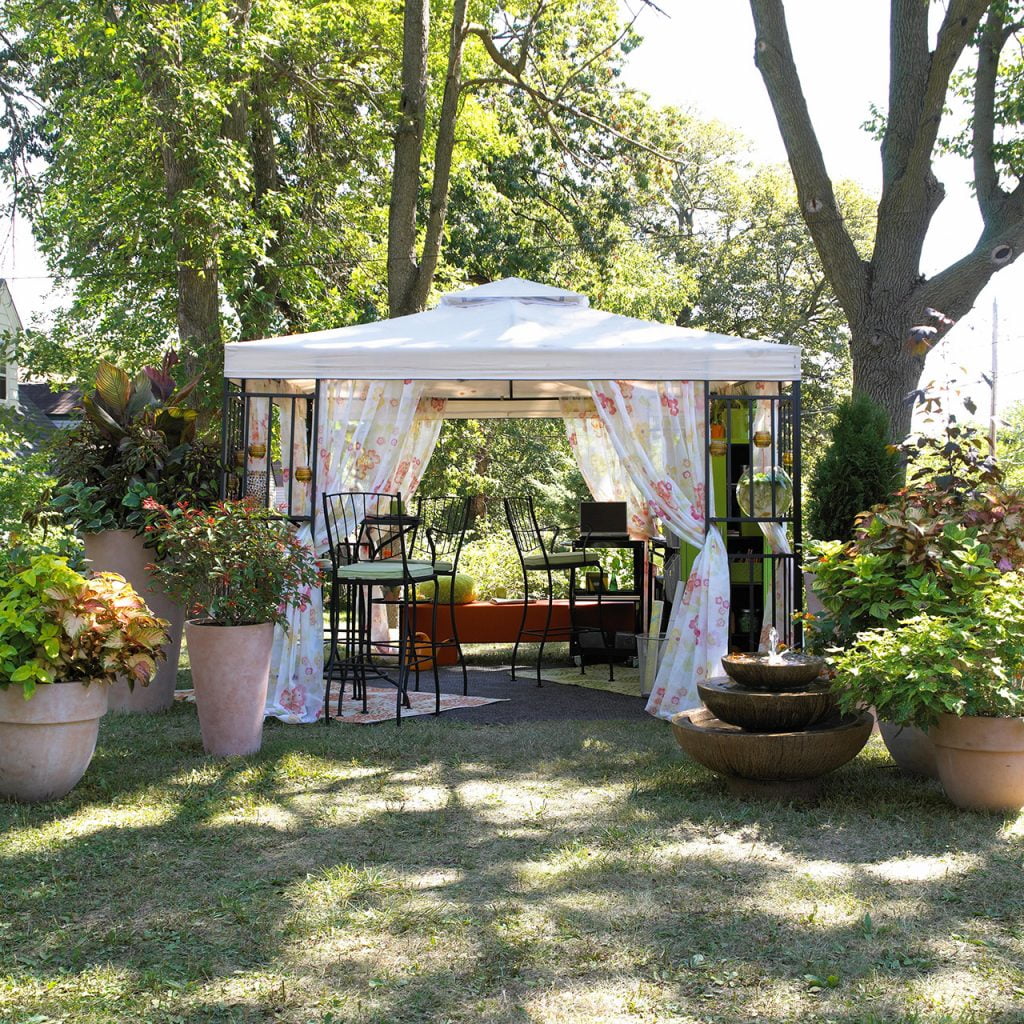 Adding a pavilion in the backyard is also one of the best ideas to consider. It can be helpful during wedding ceremonies, graduation parties, family reunions, etc. pavilions are very easy to install and set up in the backyard. The pavilions help in converting the backyard into a romantic space.
Include a Shed in your Backyard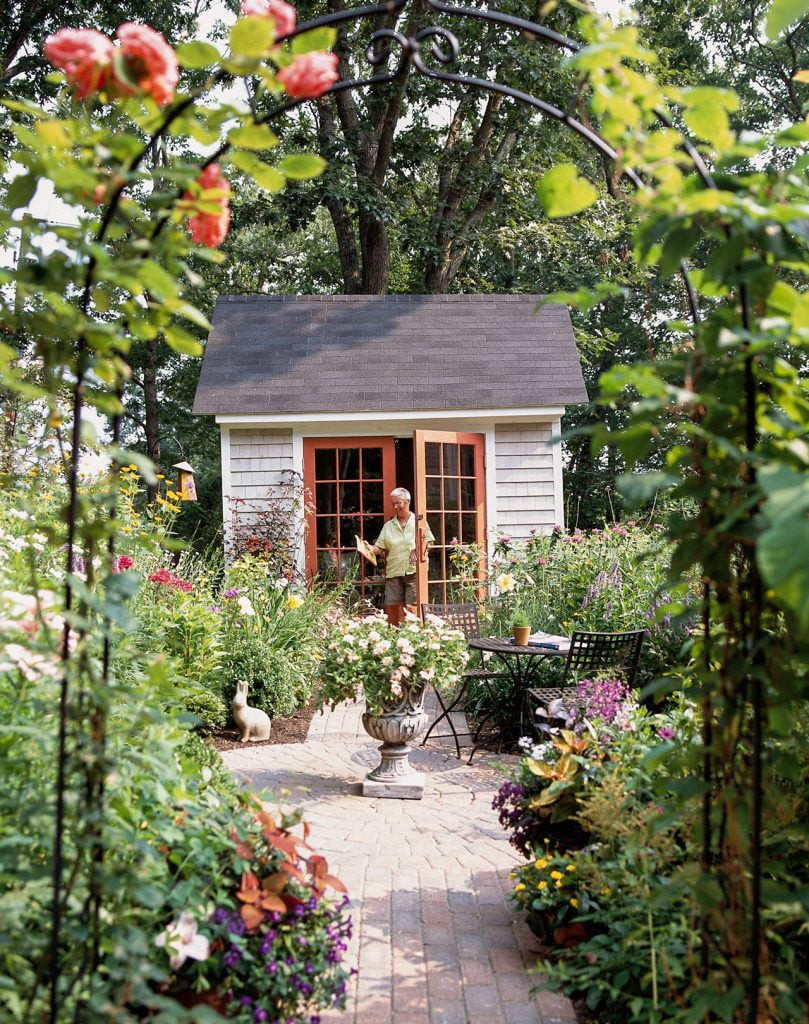 The shed is considered as one of the essential things which must be included in every backyard. It is helpful in many ways, such as storing gardening tools, flower pots, and other equipment. You can also paint them in your favorite color. A shed is a small backyard that becomes the garden's focal point.
Fence in your Yard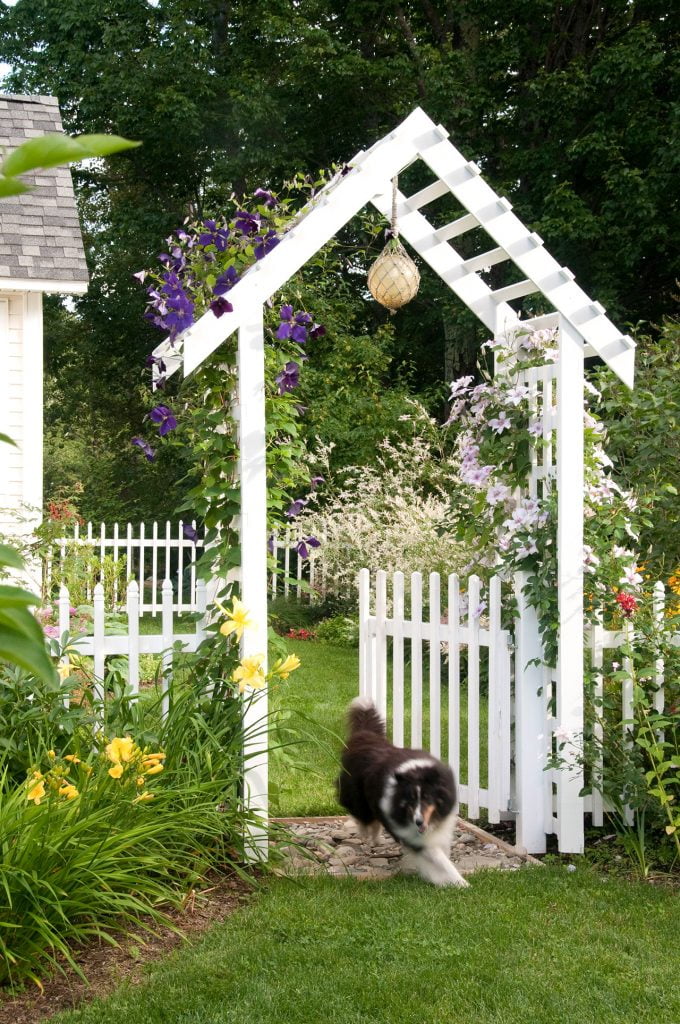 Burying fences around the backyard is one of the best ideas you can consider as the family members, and pets' safety should be a higher priority. You must make sure that the fence which you are going to place in the backyard is tall and sturdy enough so that your pet dog does not escape through it. You must make sure that the doors of the fences should be locked every time.
Opt for Container Gardens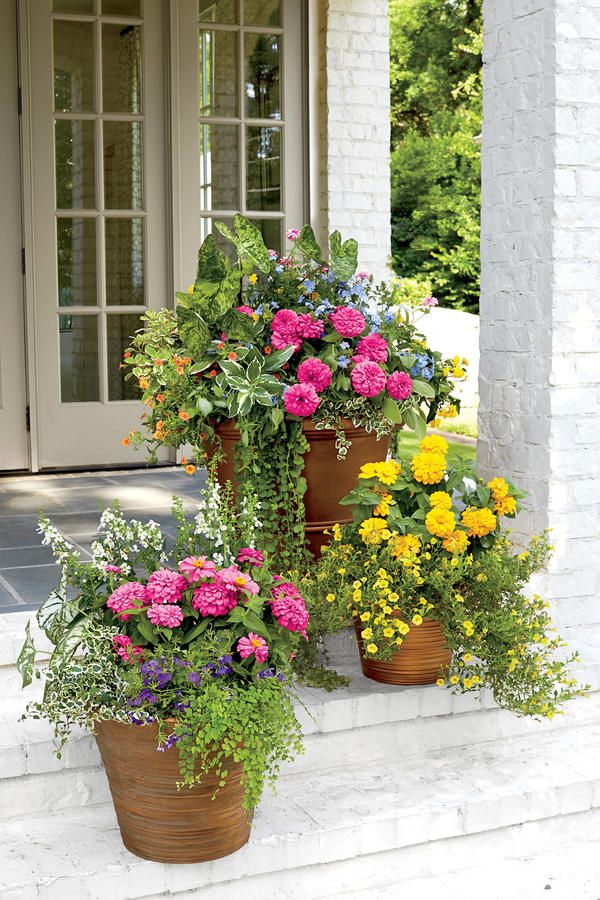 Container Gardening is one of the best ideas you can use in your backyard to boost the backyard's look. You can plant various kinds of plants such as succulents, etc. You can also plant some small vegetables such as herbs, broccoli, cabbage, etc.
Final Words
We have discussed some of the best Backyard Garden Ideas which you can implement in your backyard.
You can choose any of these ideas for your backyard, which matches your necessities.
I hope you find this article useful, and If you did, then don't forget to share it once, and if you have any doubts/questions regarding the topic, don't forget to paste it in the comment section below. We will try our best to solve all your queries.