From planned to spontaneous stopovers, there are plenty of budget-friendly and easy ways to change the look and feel of the guest's bedroom to make it more inviting. So much so that guests won't want to leave! To get started, here are 8 easy DIY hacks.
1 – The Bed
According to sleep expert Dr. Michael Twery at the National Institutes of Health, 'Sleep affects almost every tissue in our bodies.'
Moreover, 'It affects growth and stress hormones, our immune system, appetite, breathing, blood pressure and cardiovascular health.'
As such, it is necessary to consider whether the current guest bed will facilitate your visitors' needs for a quality night's sleep. So, take time to assess the support and comfort the bed provides before anyone stays.
Worn-out mattresses and creaky divans can easily be replaced at the Divans Bed Centre, in favour of a new enhanced bed that will help your guests fall into a deep slumber.
2 – Declutter
Having drawers and wardrobe space for guests to place their belongings is important. However, this can be tricky if the room is filled with your things.
The guest room can become a magnet for clutter in the household. But before a guest comes, it's important to find a home for each piece that's found its way to this space.
In doing so, visitors will enjoy the luxury of a clear room, drawers, and wardrobes to move freely, and store their possessions.
3 – Lamp Lighting
Adding a lamp or two, with a warm glow in the guest bedroom or in the patio related to it, is the ultimate way to create a calm and soothing ambiance.
4 – Panelling
A current interior trend that has graced many homes in the US and beyond is wall panelling. While panelling walls might look challenging, with a measuring tape, Mdf, nails and glue, this task, with the help of Youtube, is quite straightforward.
The end result will mean you have an attractive guest room for friends and family to stay in.
5 – Soft Furnishings
To add texture, interest and warmth to a guest room. Place cushions on the bed and chair, drape a knitted blanket over the foot of the bed, and place a faux sheepskin rug across the floor.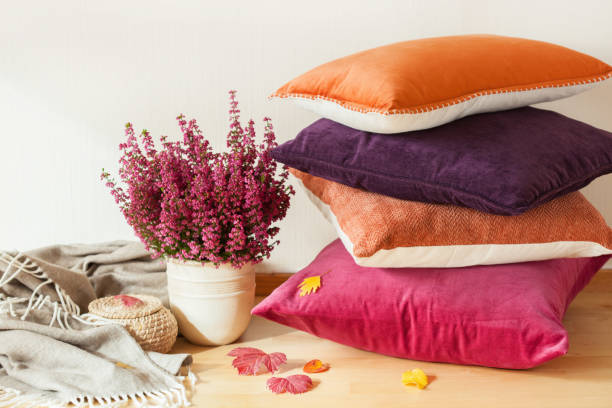 6 – Colour Scheme
The colours chosen for a guest room will largely impact the look and feel of the space. However, this doesn't mean DIYers can't be daring and adventurous with their choices.
For instance, painting the guest room a dark colour, such as a deep navy blue or forest green with shelf plants, will make the room feel more intimate and cosier.
On the other end of the spectrum, lighter colours such as creams and beiges will create a fresh, airy, clean feeling in the guest room. And with the assistance of lamps, the creamy palette will reflect the light around the room as a warm, soothing glow.
7 – Decorative Pieces
Consider adding pieces to the room to enhance its style and appeal, such as art to blank walls, and ornaments to shelves that reflect the theme you've chosen for the room.
In doing so, you'll create a homely, desirable and intriguing space for guests to unwind.
8 – Dust, Vacuum and Last Check
Lastly, dusting, vacuuming, changing the sheets, and opening the windows in the bedroom before visitors arrive will ensure the room looks and smells its best.
Using one or more of the DIY hacks above is a quick and easy way to change a spare room from drab and outdated, to an appealing and relaxing place for friends and family to rest during their stay.