Herbs are what give flavors to your dish. How can there be no rosemary or basil in Italian food, no thyme for your turkey dinners, no ginger for your tea, no basil in pesto, no cilantro in Mexican food? Without them, your food is just-food. Still, when you include them in your dish, you give it the final touch, the final aromatic fragrance it needs.
It is indeed best to always have freshly grown herbs or freshly bought herbs for your dishes, you can also grow them in your own home, but in cases where you cannot buy them like in today's scenario, you can use their substitutes.
However, we suggest you always use fresh herbs since they have more flavor and a fresh smell/taste, but their substitutes also have the same flavor but more intense .
Nowadays, it so happens that you are cooking your favorite meal and see that you have no fresh herbs to put in your dish, so instead, you can use their substitute to get the exact flavor of that herb while you are cooking.
Herbs Substitute That You Can Use: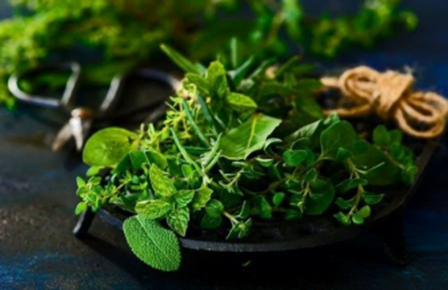 Dried Herbs
The best way to substitute fresh herbs in your recipe is by using dried herbs. Like you can use dried basil instead of fresh basil if you want in your recipe.
You need to know that the dried herbs have more concentrated flavor in them than fresh herbs, so whenever you are switching the fresh herbs to dried herbs, always use less quantity.
Like if the recipe calls for 1 ½ of fresh basil, use 1 part of dried basil. If you happen to open your dried herbs and there is no aroma in them, it is probably not safe to use. Get a fresh new batch of dried herbs that have an aroma.
All Substitutes
What if you do not have a dried herb or a specific herb? You probably will lose your mind, but do not worry, we have a fix for that too. And it is in your pantry only.
It would help if you always kept in mind that the taste of your dish will change. The substitute will not have the same taste and flavor like that of a fresh herb. However, you will not completely lose the taste of that flavor.
Below is the list of herbs and their substitutes, which will help you in times of hurry.
Basil – What can be a substitute for basil? Oregano, and Thyme! Put small quantities of either of these items in your dish, and you will not be missing basil that much.
Chervil – Tarragon and parsley would be an excellent substitute for chervil. It will not give you the authentic flavors of chervil but will still help you in your recipes.
Chives – No doubt you can use spring onions, leek, or even an onion instead of chives. They would work wonders too.
Cilantro – Parsley, parsley, and parsley. You cannot go wrong on this one.
Marjoram – Some use oregano instead of marjoram in their recipe. However, since marjoram has a sweet and mild flavor than oregano, you can use something like basil, or thyme which would taste somewhat like marjoram.
Mint – Here, use rosemary, marjoram, or basil instead. You will not get the exact taste as that of a mint leaf, but it might still serve a purpose.
Oregano – Out of Oregano for your pasta or pizza? Do not worry. Use some fresh chopped basil or thyme, and your dish will still taste good.
Parsley – Just like you can switch parsley if you do not have any cilantro, similarly you can switch to cilantro or chervil too if you do not have any parsley.
Rosemary – No doubt thyme has an equal amount of freshness as thyme does. If you do not have either of them, you can use tarragon.
Sage – Use poultry seasoning if you have left any rosemary or marjoram. Any of the three items would work.
Tarragon – Yes, you guessed right, chervil can be a good substitute for tarragon, but apart from that, a dash of fennel seeds or aniseed will do too.
Thyme – Basil, oregano, savory, you can use any of these items when you are out of thyme in your recipes.
Just like herbs, you can also swap some of the spices.
Some Common Spices That You Can Swap in Your Dish, Providing the Almost Same Flavor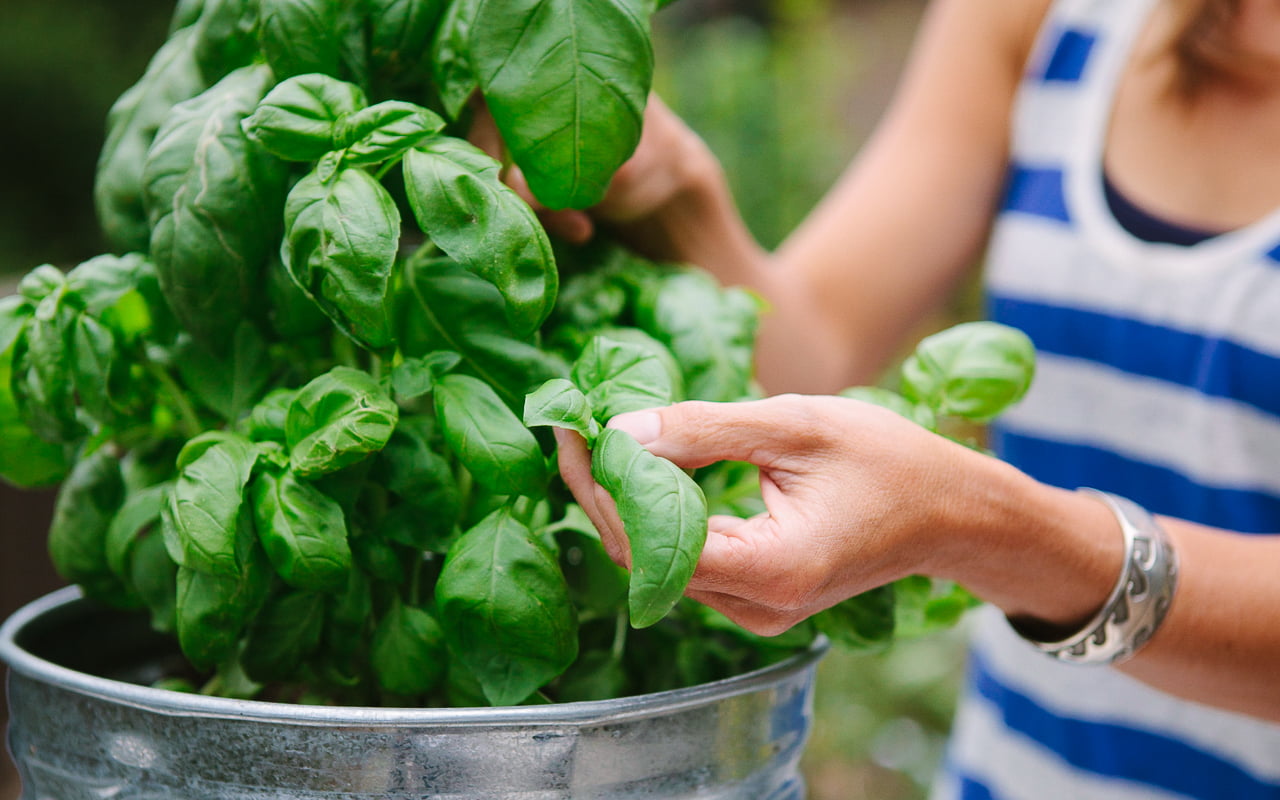 Allspice – It is best if you have whole allspice berries in hand, you can use six whole berries instead of ¼ – ½ teaspoon of ground allspice. If you do not have it and want a substitute, then do not worry. Use equal parts of ground cinnamon, nutmeg, and cloves.
Aniseed – If you are out of aniseed, then use some anise extract or a dash of fennel seeds, and you are done.
Cardamom – Do not have cardamom? Swap it with some dried ginger in the same ratio, and you will not feel a difference.
Chili Powder – It is sporadic to not have chili powder in your house, but if something happens and you are out of it, you can mix ½ teaspoon dried oregano, 14 teaspoon dried cumin, and a dash of bottled hot sauce, all for 1 teaspoon of the powder.
Cinnamon – Since cinnamon has its own unique smell and taste of sweet and mild, there is hardly anything to replace it; however, you can try using nutmeg or allspice in place of cinnamon, but always use just ¼ of what the cinnamon is called for, and then adjust according to your taste.
Cloves – You can use anything from allspice, cinnamon, nutmeg to replace cloves in your dish.
Cumin – Use some chili powder if you do not have any cumin. It might not give the same taste, but worth it.
Fennel Seeds – Anise seeds are a good substitute for fennel seeds but make sure to use less quantity of it, along with either finely chopped celery, or cumin seeds, or caraway seeds, or dill.
Pumpkin Pie Spice – For six tablespoons of pumpkin pie spice, you can substitute three tablespoons of ground cinnamon, four teaspoons of ground ginger, three teaspoons of ground nutmeg, one teaspoon ground cloves, one teaspoon ground allspice, all mixed.
Paprika – You might not find the exact substitute for paprika in your home, but you can use ancho chili powder, and it will work the same. You can also use cayenne powder, but we prefer you to start with less of it first since it has more heat.
Nutmeg – Throw in some cinnamon, ginger, or mace instead of nutmeg. If you are making a sweet recipe, you can also put some allspice.
Italian Seasoning – Out of the seasoning for your pasta? No worries mix in some oregano, basil, rosemary in equal portions, and blend everything. After that, add a dash of ground red pepper and mix well.
Ginger – If your recipe calls for some dry ginger and you do not have any, you can always use ground cinnamon, allspice, nutmeg, or mace.
Garlic Powder – About ⅛ teaspoons of garlic powder is equivalent to 1 garlic clove. You can also use garlic salt instead of powder by doubling its quantity, but make sure to decrease the quantity of regular salt in the recipe.
The list of spices and herbs will go on and on, but substitutes are only to be used when you cannot find fresh ingredients because it is always better if you have fresh ingredients, rather than going for their dry substitutes.
Fresh herbs provide fresh flavor to your dish, but it gives your dish the final touch they need. They have many fragrant or aromatic properties.
Not only in food, but herbs are also used in medicines. They are all green and leafy, like basil, oregano, rosemary, etc.
If you are using dried herbs in your recipe, be sure to keep them in a stored container so that their smell or flavor does not go out.
Because their flavor is out, there will be no aroma left in them, and they will not be of any use to you during cooking.
Conclusion
Herbs are the aromatic or fragrant leaves that can be found anywhere in your local market, or you can even grow them in your home.
Fresh herbs are all about their fresh aroma, and they provide the essence in your food, the final touch, the final flavor, the final aroma.
Without fresh herbs, many dishes would feel just incomplete. Be it of any cuisine, and herbs are always there.
Yes, there are substitutes for fresh herbs, dry herbs. However, using these are different, and you must include less quantity of dried herbs while you are cooking to incorporate its flavor, whereas you put fresh herbs after your dish has been made, right at the end for their aromatic presence to work in your dish.