Wooden buildings are environmentally friendly, warm, comfortable and beautiful. However, there are some peculiarities of their construction. For several years after the completion of installation, they shrink, from which window and door openings suffer most.
To avoid windows and doors breaking from the pressure of the shrinkage of the log house, it is necessary to follow the rules for their installation in a wooden house using the casing of openings.
Features of Window and Door Openings
Industry experience shows that before doors and windows Ottawa are installed, shrink boxes are first assembled in the openings. This is done with the intention to leave a gap for vertical shifts of the structure to protect the glass from cracking or the door from breakage.
Various methods of compensating for shrinkage in openings are widespread, for example, an embedded block. This is a simple and cheap design, the box of which is made of a 40 mm edged board. In the opening on the inside, a groove is cut out for a square bar, to which a finishing board is attached. This method of manufacturing the casing provides for additional finishing of the slopes after the installation of the frame.
Installation of Windows
Note that the casing of window openings in a wooden house for PVC or wooden windows is not fundamentally different. The general rule when installing structures in such a house assumes that all joint cavities should be sealed with soft insulation, for example, with mineral wool. In this case, polyurethane foam is not recommended, because the hardened foam can simply be torn off the surfaces during the shrinkage process.
Procedure for installing a window into a shrink-fit box:
removing the sashes from the window;
installation of a window frame in the opening with attachment to the casing with special anchor plates;
sealing the joints of the junction of the imposts with the box with a sealant;
installation of an ebb tide;
checking the opening and closing;
fastening the platbands to the window frame.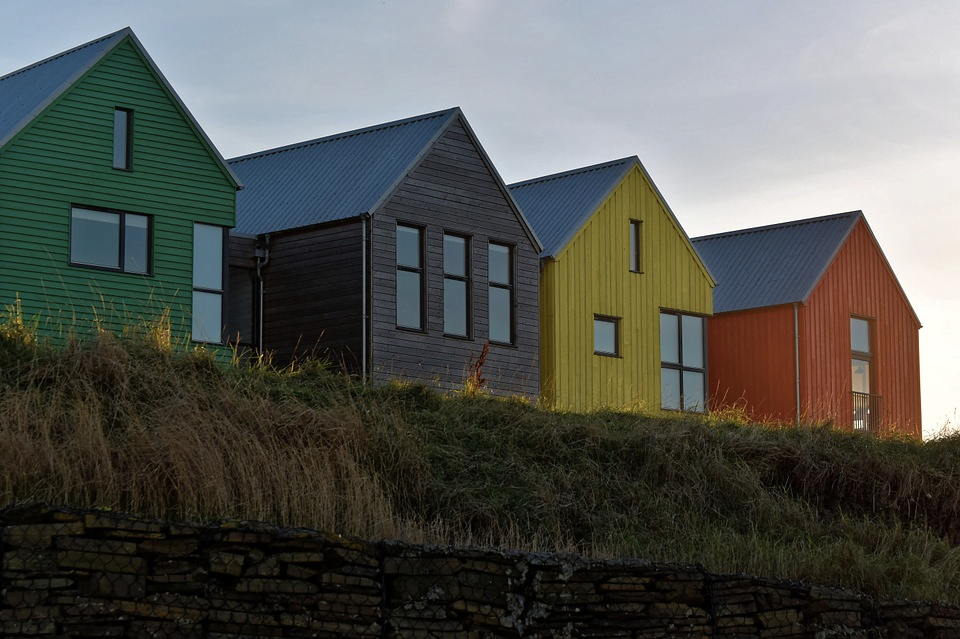 Door Assembly
Procedure for installing doors in a shrink-fit box:
separation of the door leaf from the box to avoid its distortions;
fastening the frame with screws;
closing the holes of fasteners with decorative plugs;
alignment of the horizontal and vertical plane of the box so that the deviations do not exceed 5 mm, otherwise the door will not open. The frame must be secured tightly without backlash and movement;
installation of the door leaf;
checking the movement of the canvas;
adjustment of loops, if necessary, reinstalling them, deepening or building up the landing site.
As you can see, the installation of windows and doors must necessarily be carried out by experienced specialists who will provide all the necessary design parameters so that the shrinkage of the wooden house is symmetrical and does not harm the doors and windows installed in the house.