No matter how much we love traveling or going to different places, but in the end, we always find peace in our houses. We take pride in our houses, and nothing is more welcoming than an elegant porch.
It is the first thing which is seen by the guests when they enter your house. This article features many front porch ideas, which will surely make your entrance more cheering.
Porsches are also a place for relaxation and entertainment. There is nothing more satisfactory than sitting on your porch on a warm evening. If you are struggling with your porch ideas or need to remodel it, try these awesome front porch ideas that will fit in any house style. With the ideas listed below, you can create a personal outdoor space as beautiful as indoors.
You do not have to buy some fancy stuff to give your porch an aesthetic look. You will need a few blankets, quirky showpieces lying in your house, some plants, and that is it. These DIY ideas are very pocket friendly.
Firstly, let us discuss the different types of porches. Porches are very different from a patio or a deck. You should know about it before building, designing, or decorating it.
Front Porch Designs and Ideas
Open Porch
This is the most popular and common type of porch and is mostly associated with front porches. There are complete steps that lead to the porch. You will get to know about many front porch ideas in this article.
Wraparound
This type of porch is found in older homes where it starts at the entry and wraps around at least one corner and side of the house.
Screened Porch
This is a modern design for porches. This design is trendy in regions with four seasons and abundant insects like mosquitoes or flies in summers. The best feature of these porches that they give you a fresh air experience even in the rain.
Covered Porch
This is a subtype of the screened porch. It generally has a more significant number of windows than screened porches that make them like sunrooms with fresh air.
Let us begin this journey of inviting porches:
Porches for Small Houses
Comforting Welcome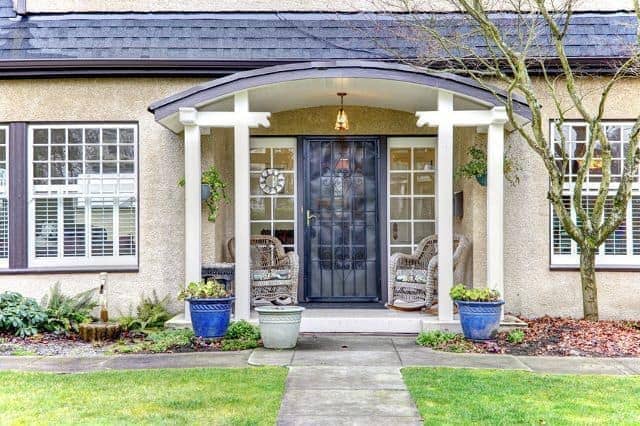 This porch is vast and fascinating because of its simple decor and beautiful vegetative color. It gives the perfect touch as a show of invite and relaxation along with the perfect eclectic appeal. Here is one more excellent front porch idea which will make your entrance exceptional.
Porches for Ranch Houses
Traditional Solution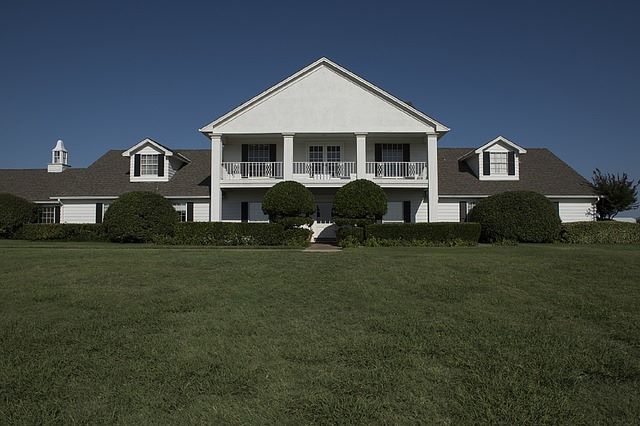 One story ranch house is popularly known for their vast porches and vintage appeal. Sometimes most of the porch space is wasted because of their size. In these types of houses, it is better to keep a simple choice of colors matching the architecture and landscape rather than imposing any fancy design. Some other front porch ideas for ranch houses are:
Close to Nature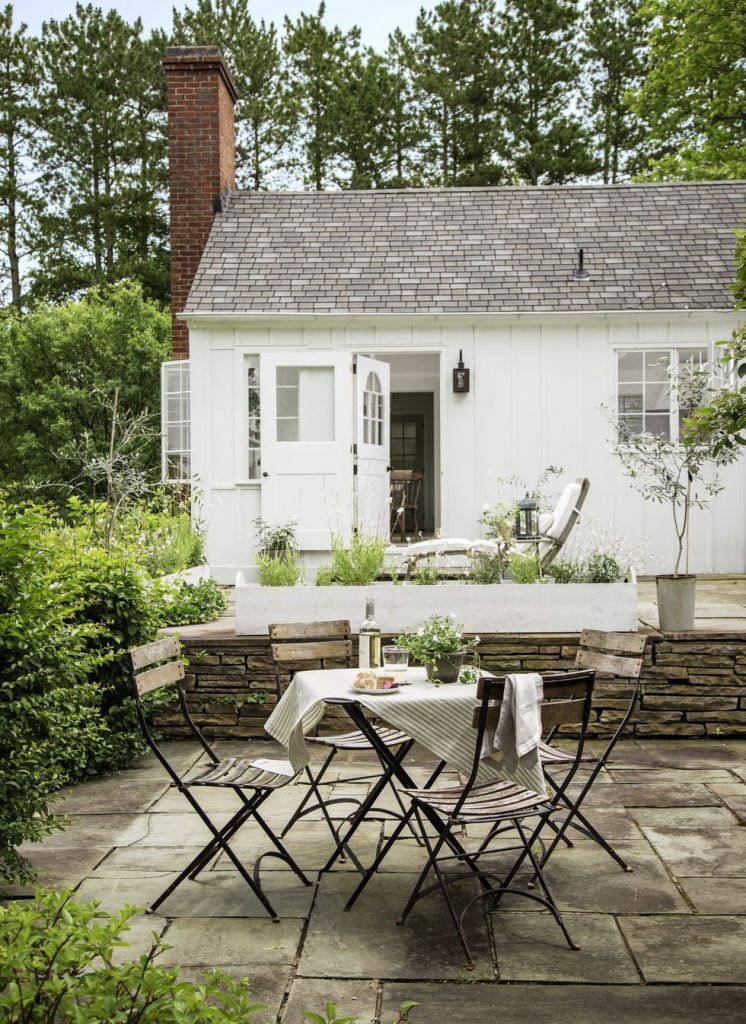 This front porch idea gives a subtle contrast to a green landscape. Elements for this kind of porch are stone tiling, some vintage furniture in grey and black undertones.
Long Grained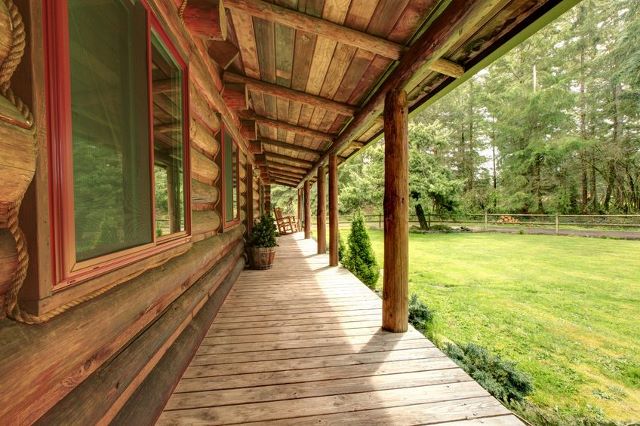 Long Grained porches provide a warm and earthly feeling to the guests. Wooden boats and their natural hues instantly draw the eyes towards them.
Contemporary Style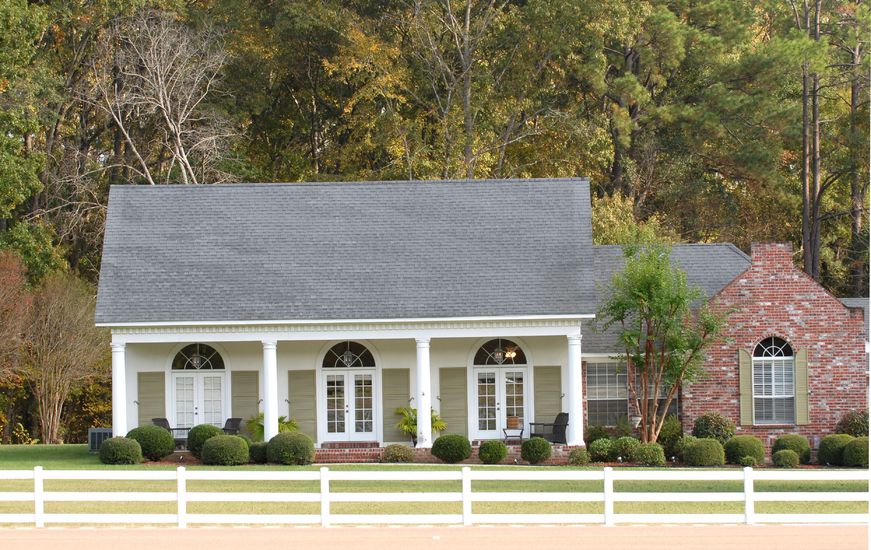 This kind of port is best for traditional old houses with aged brickwork sidewalls. Sitting here and feeling the breeze may be one of the most soothing things.
Porches for Manufactured Houses
Movable houses are very different from traditional long and rectangular houses. No matter what design you choose for your porch, you implement it without any hassle with the below-listed ideas.
Front Porch Extension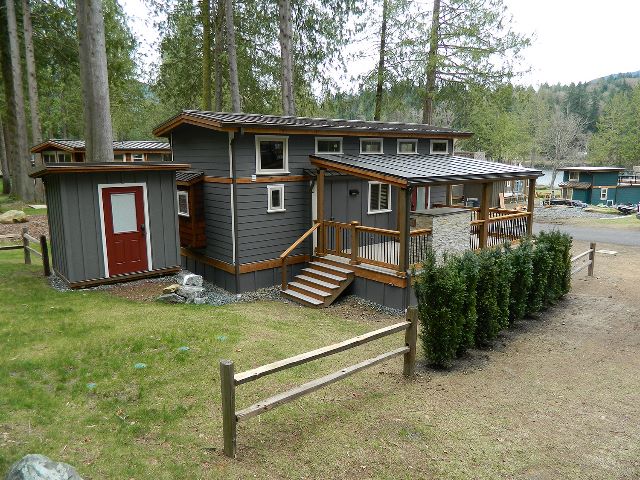 This porch design has everything you can dream of. It is an inviting porch that expands as the ideal place for entertainment and an outdoor fireplace, making it complete. While implementing this design, the palette is contrasting, which makes it blend perfectly with the outdoor living area. 
Private Porches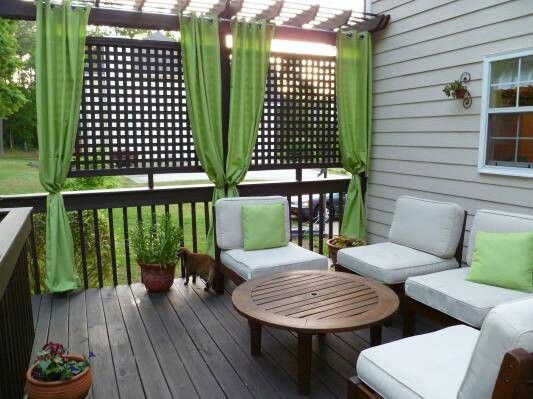 These kinds of porches themselves act as an outdoor area, saving your time and money to build anything too large. The pergola, along with a private fence, provides the ideal area to entertain in. front porch is an entryway for friends and family, so it should be welcoming. Neutral colors and wooden designs beautifully magnify the material's details, which can be seen and appreciated.
Create Length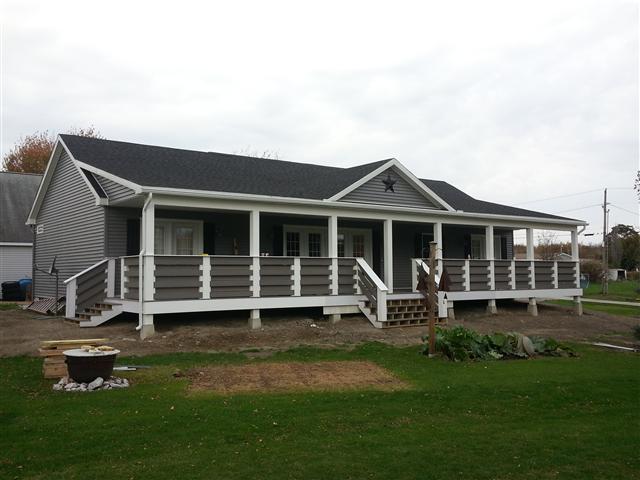 This is a ranch style porch, which is possibly a porch from your dreams. You do not need to worry if you do not own a sprawling and spacious ranch house; this porch will add to your house's beauty and give it a look like a ranch house.
Front Porches Design for Brick Houses
Brick homes have a vintage and rustic vibe, but that does not mean that the front porch cannot be customized. Brick architecture framed porches provide the perfect contrast to make your house a royal look and become the neighborhood's talk.
Colorful Dream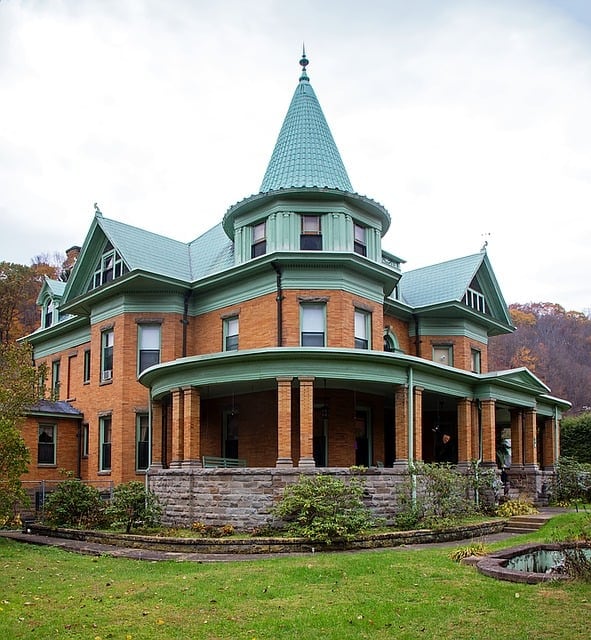 This old-fashioned house looks like a masterpiece by some artist. A plethora of colors and well-defined make the house complete. Complementary colors and light brickwork pop and natural stone lead the visitor's upfront steps into this loving puppy.
Ground Level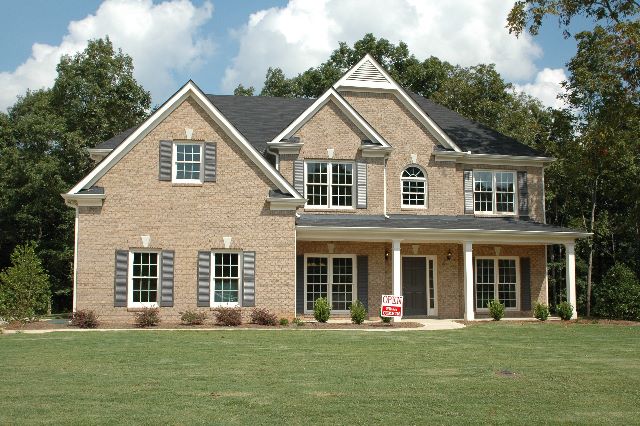 A porch does not need to be always defined by a raised area. A porch can be an entryway that you select for your home. This is a level patio porch that provides a view of a beautiful, full-length window along the side of the main entrance-providing a mesmerizing entry in the house.
Seating Place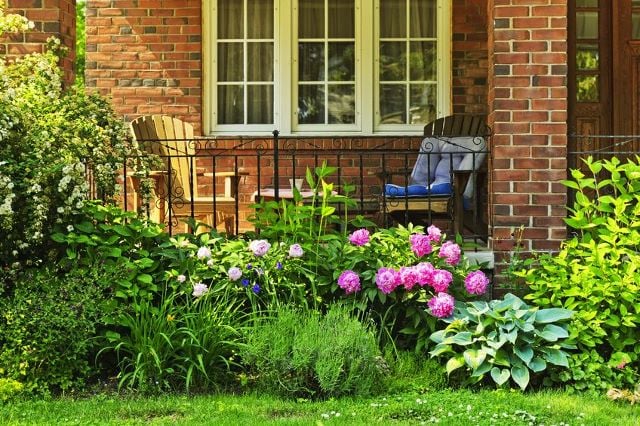 This is a great porch design that provides some privacy. There is a surrounding front garden, which creates a perfect environment for reading a book peacefully or listening to light music. Brick columns embedded with wrought iron porch railing provide this porch with enough country charm.
Building Blocks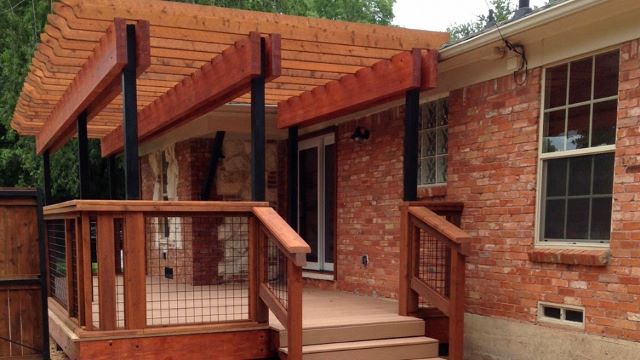 This is why contrasting colors go well against a brick exterior, but this kind of porch design is not limited to colors. You can also include stained wood, such as pergola design. This element provides an enthralling blending of two different materials. This front porch idea will surely catch the eye of your visitors.
Vintage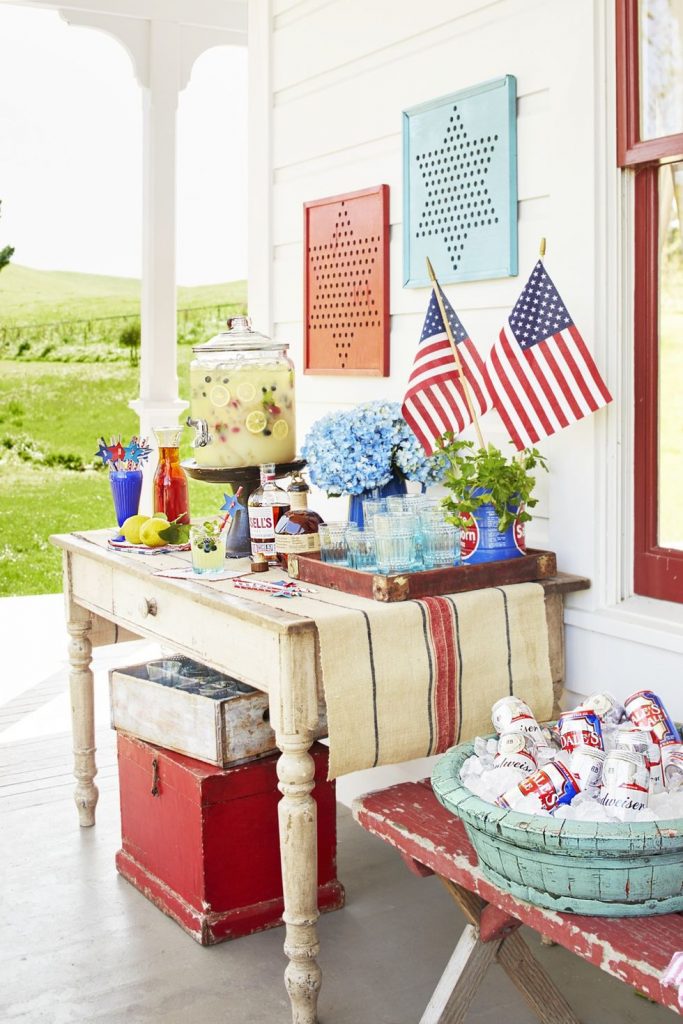 There can be no better place to show off your favorite antique pieces from the safety of the porch. This is a perfect way to create a terrific impression on your guests. You can make a worn table as your new outdoor serving station. You can also add rocking chairs in the design as they go perfectly with the vintage look. The best thing about these chairs is that they are weather-resistant, and most importantly, they are fun and relaxing.
Modern Marvels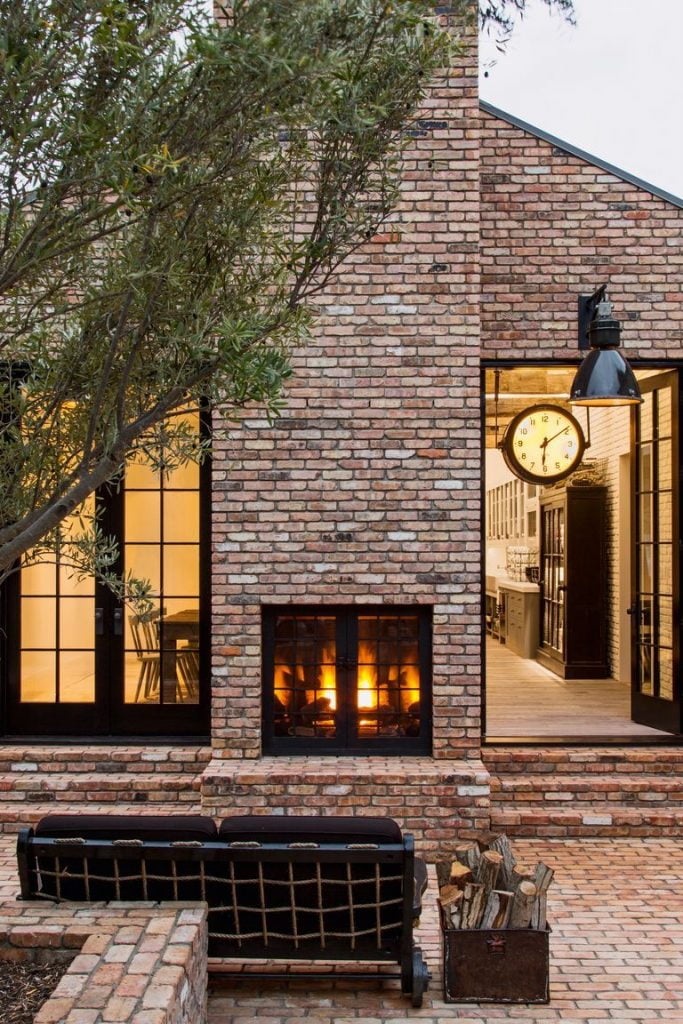 This modern design is undoubtedly a dream come true for brick lovers. This is undoubtedly a Pinterest worthy residence. The outdoor area provides a rustic vibe, and at the same time, black shower French doors give this space a contemporary look. One corner space can also be designated as a spacious seating area. This kind of porch will surely be an inviting entrance all day round.
Industrial Finish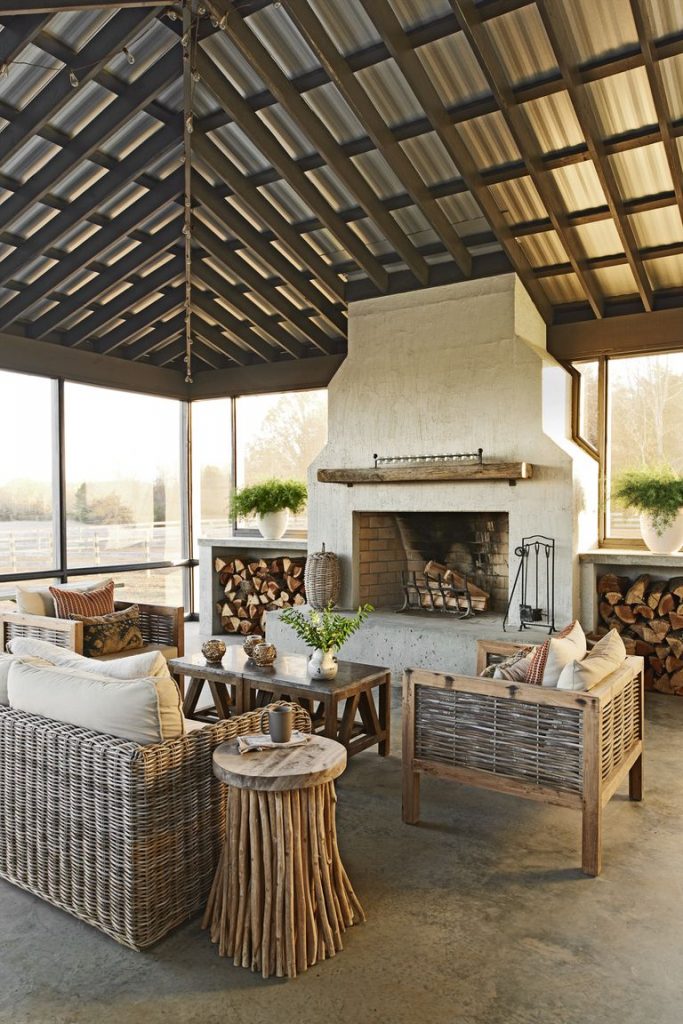 This screened porch from an Alabama home embodies modern charm with its concrete flooring, galvanized roof, and a fireplace covered in a sand wash. The enormous concrete boxes will provide you enough space to store your firewood year-round. Wicker chairs also add to the charm of this room, making the whole area cozy.
Outdoor String Lights 25 Feet G40 Globe Patio Lights with 26 Edison Glass Bulbs(1 Spare), Waterproof Connectable Hanging Lights for Backyard Porch Balcony Party Decor, E12 Socket Base, Black
Dimmable compatible and energy saving patio string lights: G40 backyard lights come with 25 glass bulbs and 1 spare bulb. 1.5 inch light bulbs have E12 or C7 candelabra socket base, 5W per bulb, warm white dimmable string light help you to save more electricity bid.
Connectable and portable outdoor lights: 25 hanging sockets, 6 inch lead with male plug, 12 inch spacing between bulbs, 6 inch tail with female connector, total length 25 feet. End to end connect up to 3 strands. Portable size for easy carrying and storage
Safety and durable: UL certified deck lights is built with weatherproof technology, which can withstand extreme temperatures, rain, wind, and damp climates. Safe and durable electric bistro lights either with a built-in spare fuse for easy replacement
Practical and easy to install: This outdoor decorative light string is very easy to install with a cable tie or cup hook, fix it or place it anywhere as you need. flexible and practical, a light bulb that goes out does not affect other lighting bulbs
Widely used: Our commercial lights are the perfect decoration for balcony terrace, garden, Bistro, pergola, gazebo, tent, barbecue, city roof, market, cafe, umbrella, dinner, wedding, birthday, party etc. For Bulbs replacement, please search B00R25V92Y
Black and White Striped Rug Outdoor 3'x 5', Cotton Hand-Woven Striped Door Mat, Reversible Foldable Washable Outdoor Rug Stripe for Layered Door Mats Porch/Front Door (35.4''x59'')
【LARGER SIZE】: Our 35.4''x 59'' rugs are thicker than most rugs on Amazon. This washable black and white stripe rug is resistant to outdoor elements; Keeps its vibrant color, and is extremely durable
【COTTON MATERIAL】: Eco-friendly fabric, great water absorption, antistatic, soft and durable cotton rug, 1~2 cm deviation is allowed due to hand-cutting and Sewing
【SOFT, DURABLE & EASY CARE】: The black striped rug is particularly soft and comfortable to touch, and can be vacuum-cleaned, hand-washed or machine-washed. Please wash the black and white stripe rug separately in cold water using mild detergent. Tumble dry on low setting and no bleach
【SUITABLE SIZE&WIDELY USE】: The stripe indoor outdoor rug has a very chic and trendy look not only perfect for your front porch decor, farmhouse doormat, entryway, patio, bathroom, bedroom, kitchen, laundry room...but also a practical gift for families and friends
【100% SATISFACTION GUARANTEE】: Your complete satisfaction is our #1 priority; If you are unsatisfied for any reason, we will refund or send you a replacement. NO QUESTIONS ASKED
Sale
Home Luminaire 31703 Spence 1-Light Outdoor Wall Lantern with Seeded Glass and Built-in GFCI Outlets, Black
CLASSIC STYLE: perfect for a traditional look or to keep things simple, this elegant wall lantern features seeded glass for an unexpected contemporary touch
GFCI OUTLET: A GFCI (ground fault circuit interrupter) outlet with two receptacles built right into the base provides easy access to power outdoors with added protection from power surges, short circuits, and other electrical faults. Simply turn on the light and plug-in your holiday décor, power tools, and more
VERSATILE PLACEMENT: easily add this piece to your front porch, back deck, or garage wall for extra light at night
EASY-TO-INSTALL: all mounting hardware is included for quick and easy installation
BULB INFORMATION: requires one 60W medium base bulb or equivalent (sold separately)
Sale
MUBIN Cotton Buffalo Plaid Rug Black/White Check Rugs 27.5 x 43 Inches Hand-Woven Indoor or Outdoor Rugs for Layered Door Mats Washable Carpet for Front Porch/Kitchen/Farmhouse/Entryway
⭐【PERFECT SIZE for HELLO DOORMAT】: MUBIN buffalo plaid rugs are wider and longer than most rugs on Amazon, thanks to 27.5" x 43" ideal size. Perfect fit 18" x 30" hello door mat.Adding a different brilliance to your home!
⭐【 SOFT & DURABLE DESIGN 】: MUBIN outdoor rug is made of high-quality cotton that is soft and comfortable to touch. Exquisite Hand-woven door mat is made with classic black, white check pattern, environmental protection fabric.
⭐【EASY TO CLEAN】: Life is no longer messy with this check Rugs. This indoor rug is easy to care and can be hand or machine washed. Or use a simple vacuum clean to blow away the dirt quickly.
⭐【INDOOR OUTDOOR RUG】: Dress up your front door with MUBIN buffalo plaid door mat. This rug is not only a fantastic decor choice for porch, kitchen, patio, bathroom, laundry, entry way, apartment, living room, bedroom, but a cute gift for families or friends.
⭐【COMBINED WITH HELLO DOORMAT】: The checkered rug Perfect combination with the welcome door mat form a layered effect, bing unexpected decoration surprises! ! !Gracefully receive your guests!
This is an extensive list of where you can choose your perfect porch design. Do not allow yourself to be stopped by your house style; you always have a customization scope within. We think possibly by now, and you must have found your perfect front porch idea.