There is a meditative relief in doing garden work. If one has a garden area in their backyard or even a balcony, chances are they try to make it look as beautiful as they can.
Planting more, getting different plants, arranging them, adding new pieces of equipment and decorative materials and furniture is just a few of what anyone does for landscaping. The landscaping will make everything more calm, beautiful, and soothing, pleasuring just viewing the garden if nothing else.
Therefore, it would be a great thing to have some budget-friendly, i.e., cheap ideas for landscaping. That is because not everyone wants to spend a fortune or can spend a fortune now and then, neither do they have to get that pleasure-giving, attractive garden.
Cheap Landscaping Ideas
1. Shaping Things Up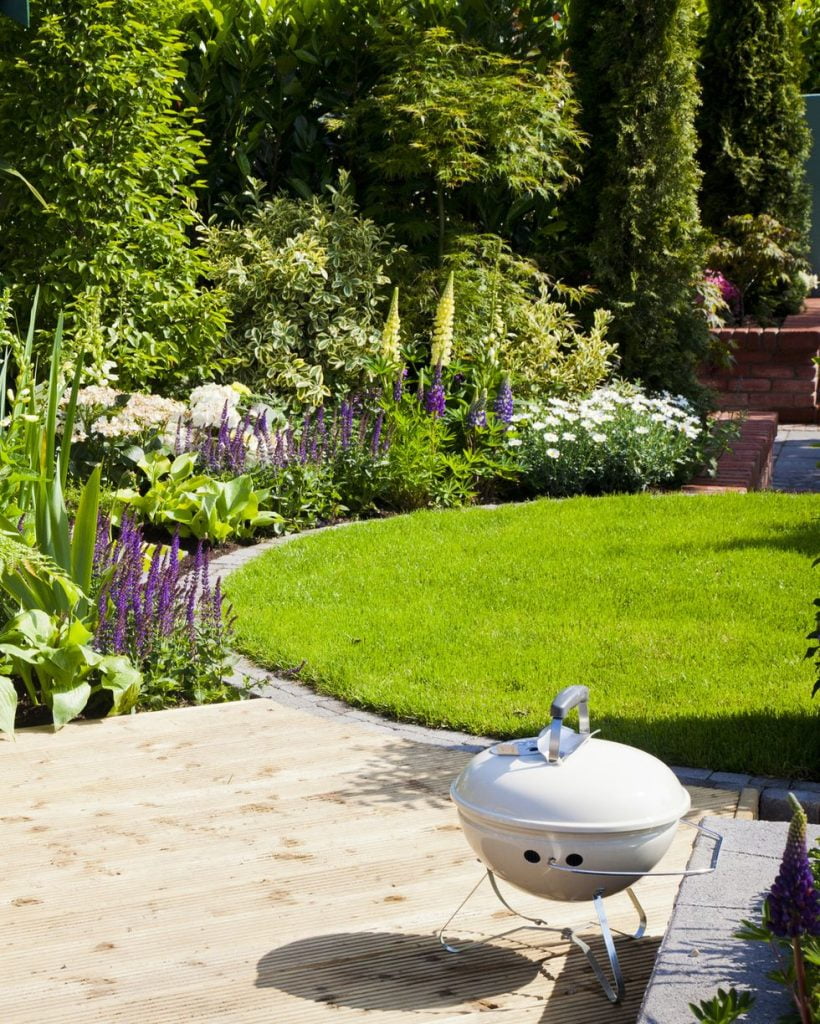 The first and foremost thing that anyone can do is to trim the lawn. Trim the lawn, the bushes, the shrubs, trees, and anything that is overgrowing and requires shaping–up.
The grass, once mowed, would look as refreshing as a fresh fade that one gets after visiting a barber. This would be the same fresh and stunning look for everything else, those bushes and shrubs and trees too. It would make things look lighter.
It is one of the cheapest things that someone can pull-off and go one step forward in their cheap landscaping procedure.
Tip:  Doing routinely shaping up/trimming the lawn will keep things looking the same for a long time and more comfortable soon.
2. Getting Seeds Instead of the Plants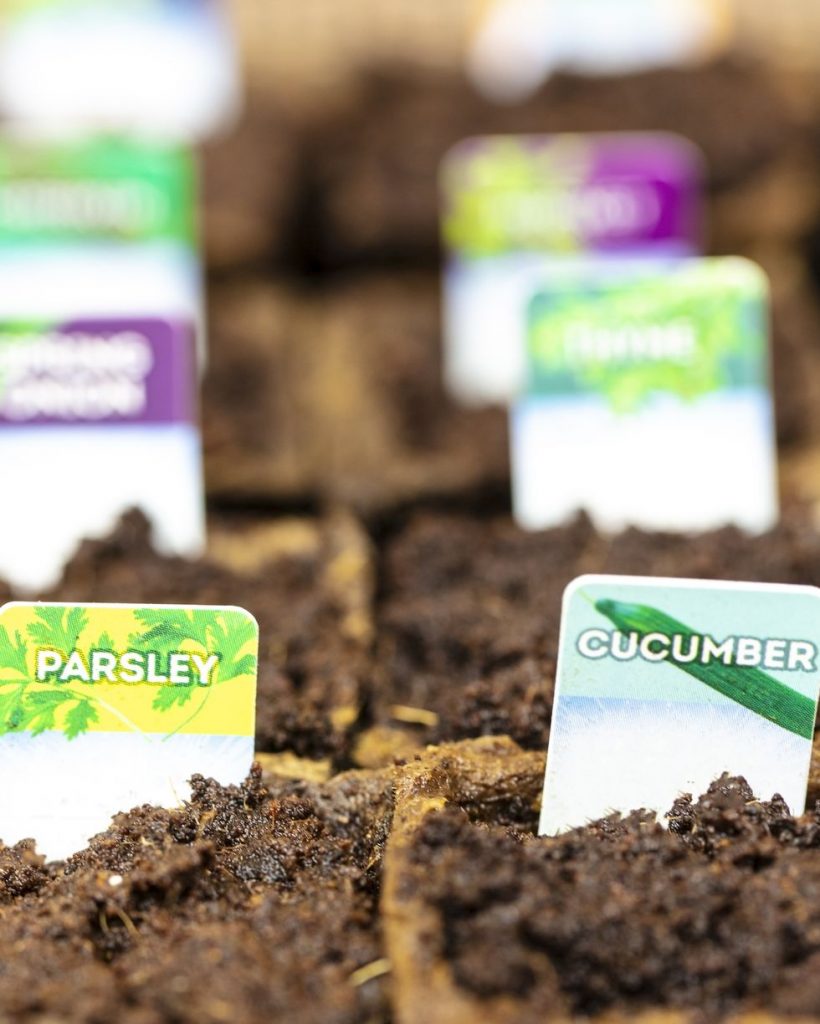 Even though many people prefer to buy plants, trees, and such for their garden from a nursery, growing them from the seeds is by far the cheapest way to go. It will save a lot of money, and the nurturing that one gets to do, the care, and all will give one that 'being a parent' type of vibe.
It might seem like a tiring job, but it is feasible as it saves money and allows for more to be grown for the same price as what an individual plant would have been worth. Furthermore, there will be more area for experimentation with varieties; different plant species can be grown. Seasonal flowers and vegetable seeds are available as well.
3. Plant Geranium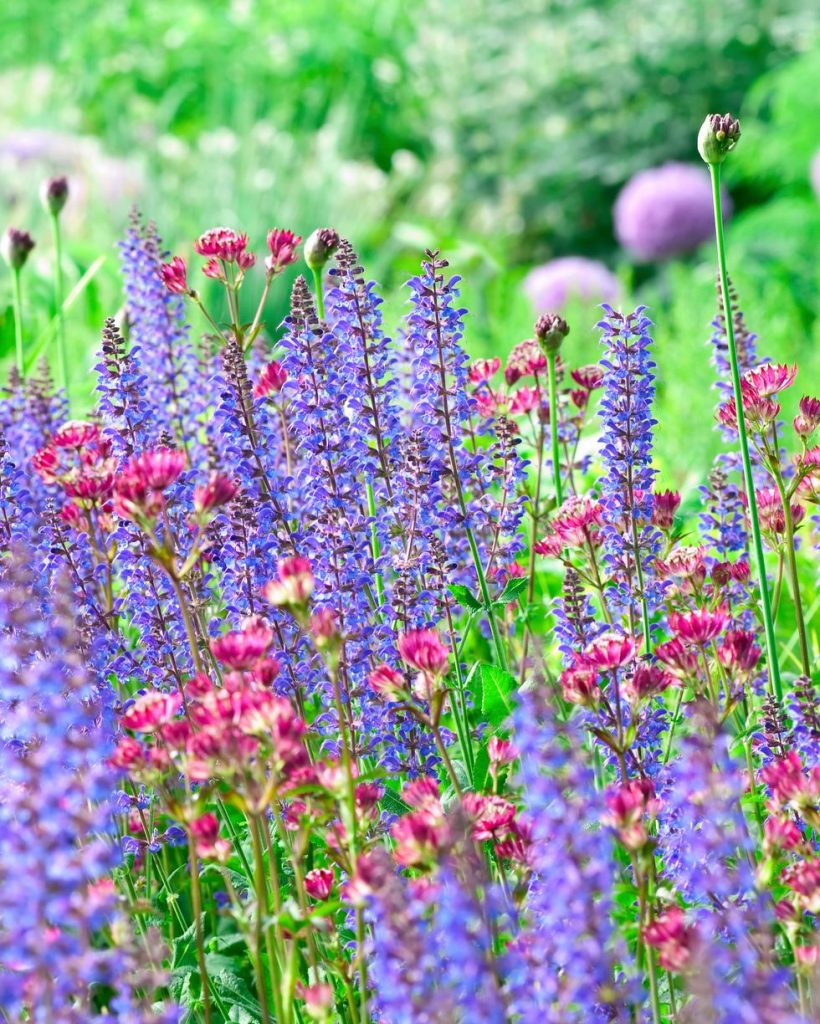 Plant as in start planting in the flowerbeds in the garden. This does not mean to plant anywhere. Geraniums are beautiful and fill out the gardens just as well quickly. Get some from a nursery. Two or three should be enough for starters.
From the whole bundle, pull apart two-three stalks with roots, make a small hole in the flowerbed and plant those two-three stalks together. Repeat the process for the entire flowerbed, with some space in between each hole.
The work will be done in some time and that too cheaply, and in some months, the results will be visible. In around a year, this whole landscaping part will result in a beautiful flower bed.
4. Paint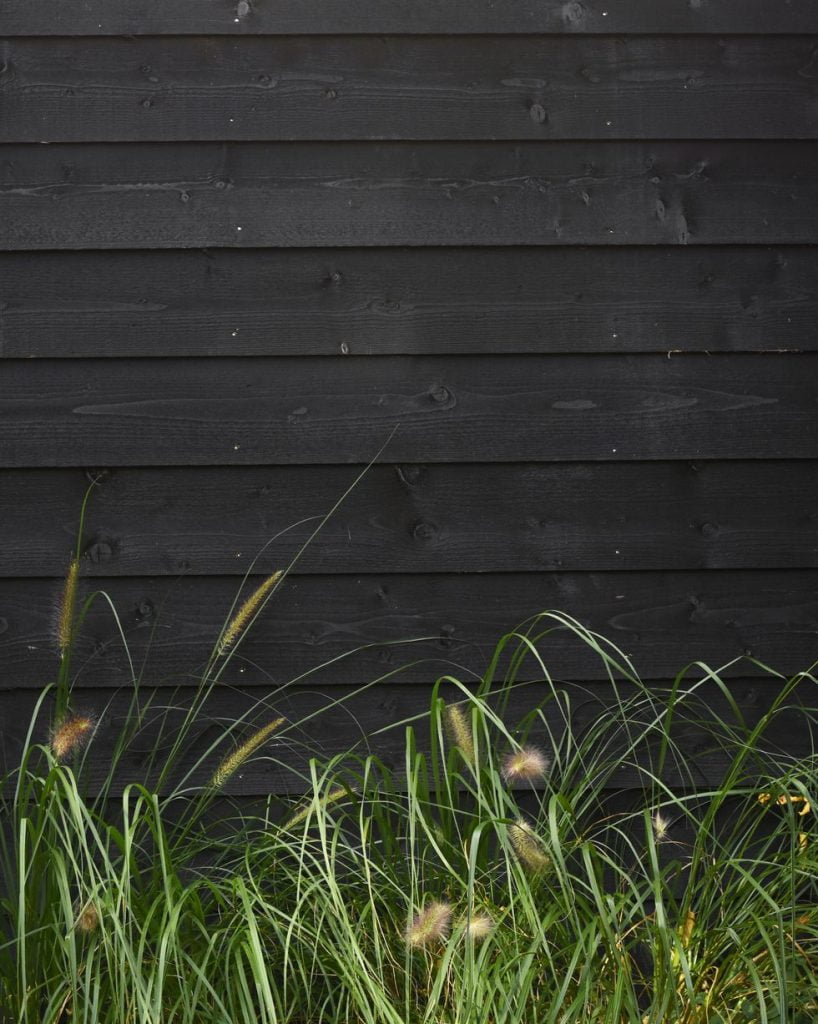 People often tend to forget to get the furniture or fences, and such in the garden a new paint job after the previous gets dim or spoiled in time.
Even when their houses get new paint, these areas are often missed out. However, getting things in the garden painted can bring out the beauty of the garden a lot.
To suggest a color, black color can bring out the best in things, which applies to the gardens and the landscaping mission.
5. New Pots/ Containers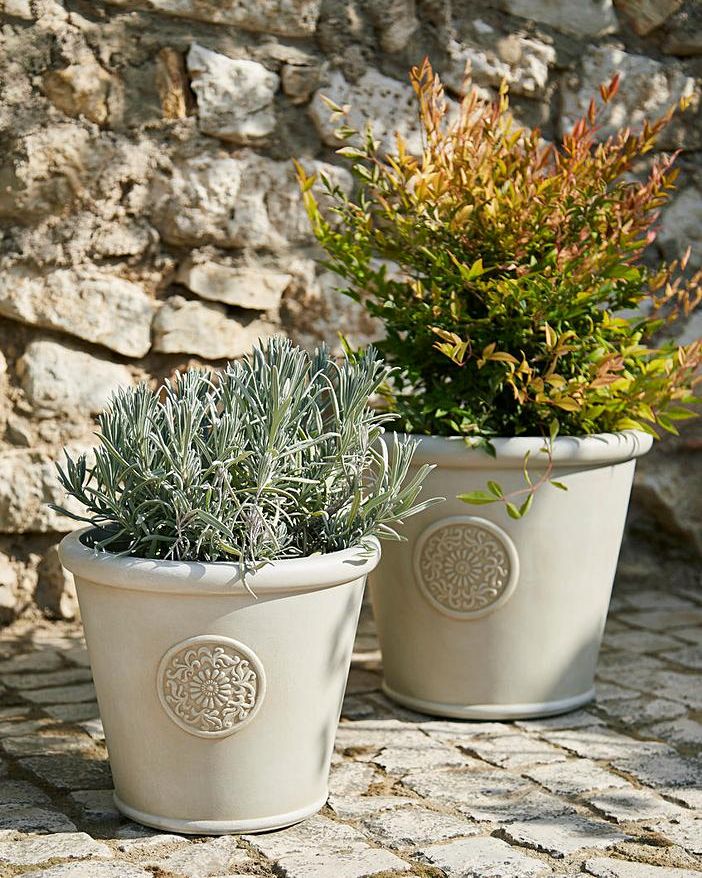 Having pots and containers to store the plants, shrubs, and more is probably the easiest way of gardening.
The things that one needs to keep in mind, however, is to arrange them systematically. Check for the proper drainage in each pot/container as they can otherwise restrict the plants' growth, or even worse, kill them. Getting compost in them from time to time and choosing the right ones is just as necessary for pot gardening.
6. Recycling Furniture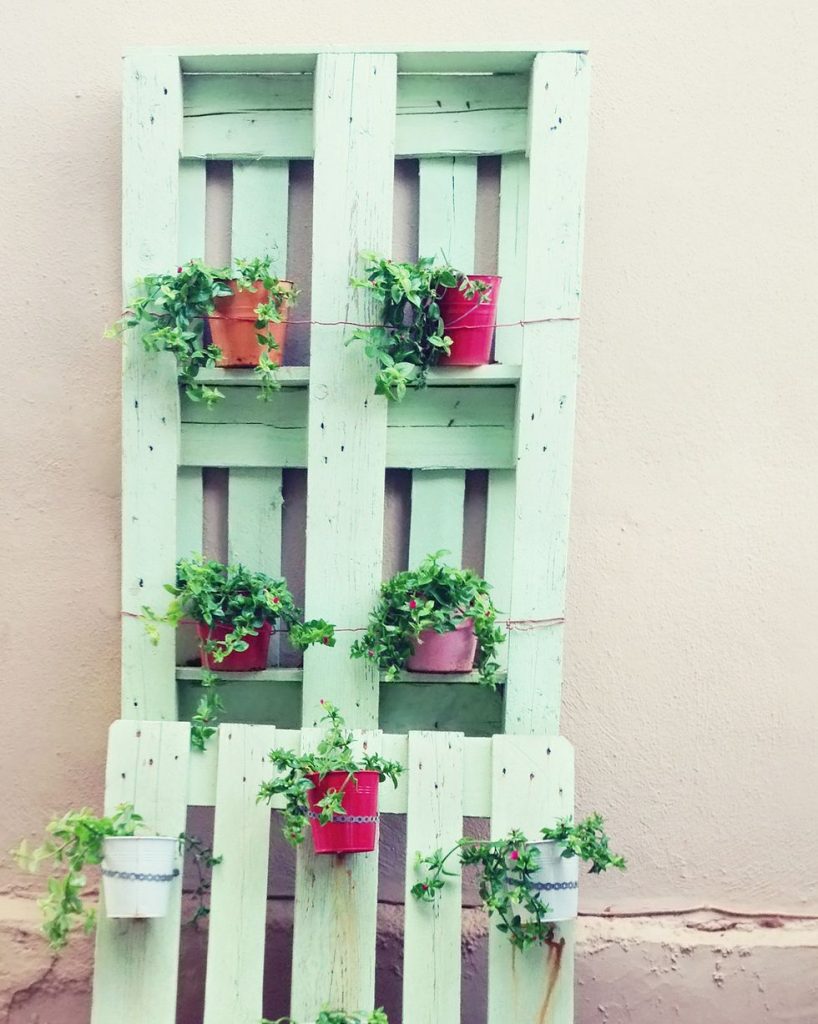 If one were to talk about cheap ideas and not mention an idea with the term 'recycle,' there is something not right there.
Therefore, recycling the old furniture in the home or garden will play a useful role in landscaping. It will save money, make use of the things that otherwise would have been thrown out, and get that old furniture repainted to make things way better.
One way to recycle would be to use them for keeping the flowerpots and containers, bonsais, and creepers. This has been illustrated in the image below as well.
7. A Rug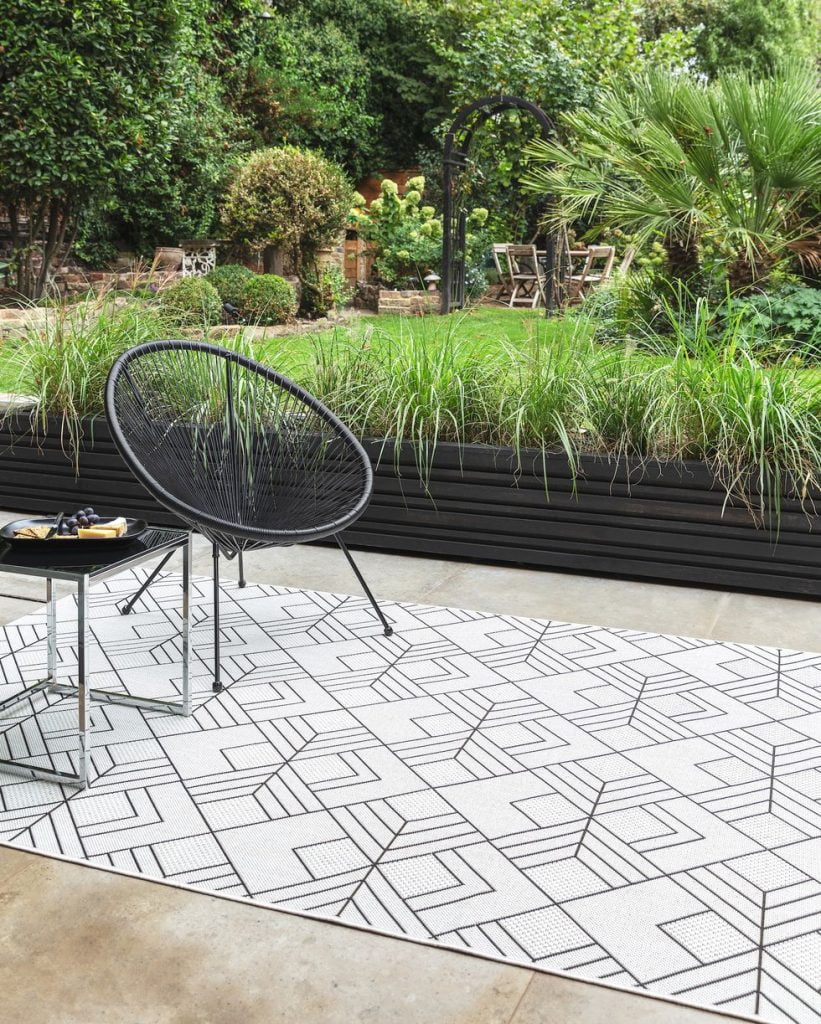 Rugs are used at so many places in the house. So, using an outdoor rug in the garden should not surprise anyone. There are various designs and finishes available in the market, ones that match both the budget and the looks that anyone is looking for.
All that needs to be done is to search, and search, till the one that matches the requirements is found. It will give a nice warm feeling to the garden, that cozy one, and can even present the owner's personality. As shown in the image, completing the whole set-up with a nice minimalistic garden chair and table will make it all look beautiful.
8. Hanging Containers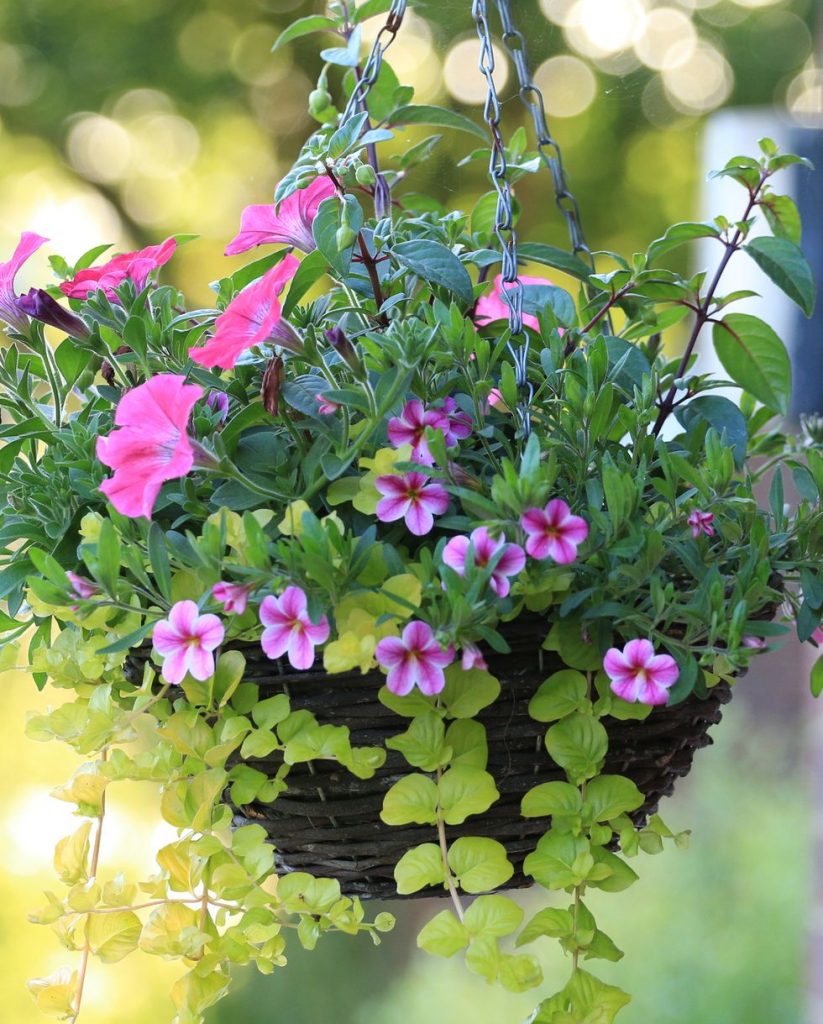 Hanging the flowerpots, baskets, and containers at different places will present an instant change in the lawn's overall look. It costs less, takes only a few things to set-ups, such as a hammer, nails, a rope, and such. Baskets with chains that can be used to hang are available in the market or DIY.
9. Lights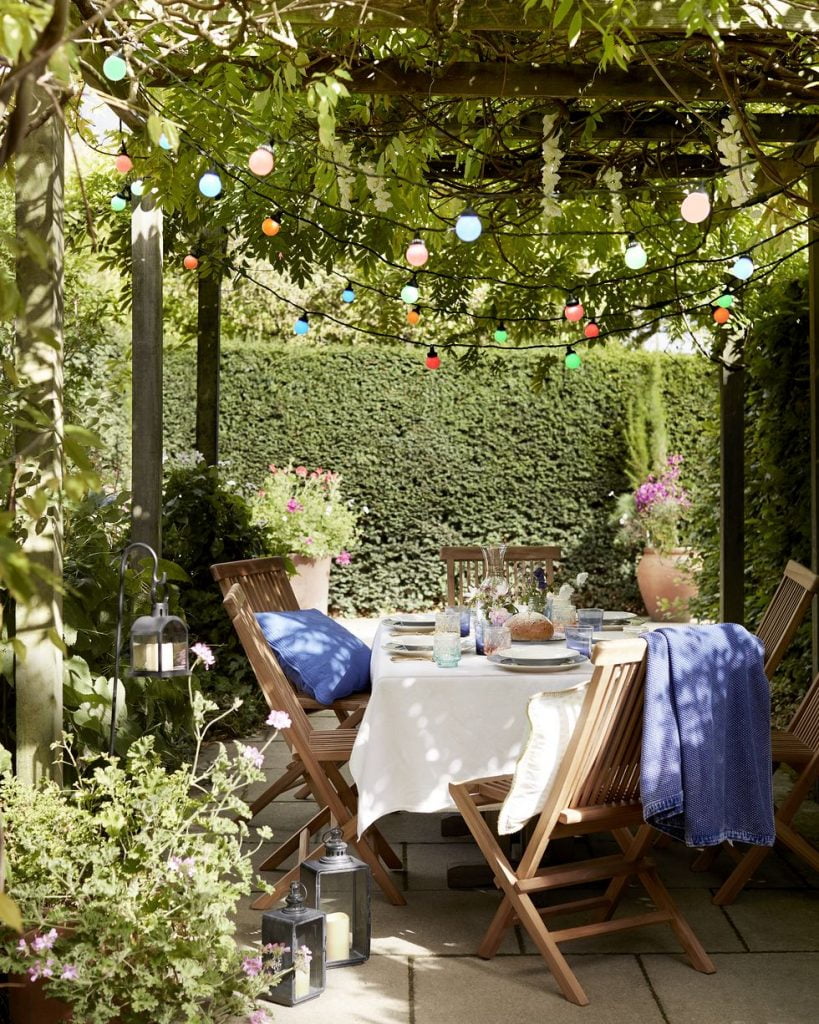 Fairy lights, bright LED lights, or dim low watt LED lights. Arranging the lights on the garden, such as shown in the image below, or the creativity takes someone, is a fantastic way to boost the garden's beauty.
This is a step that everyone should follow during their landscaping. It makes the whole ambiance of the garden beautiful, serene, calm, bright, trippy, and chill individually, depending on the lights, their color, and positioning.
It works throughout the year and makes the lawn beautiful to sit in even at night.
10. Make Allotment Patches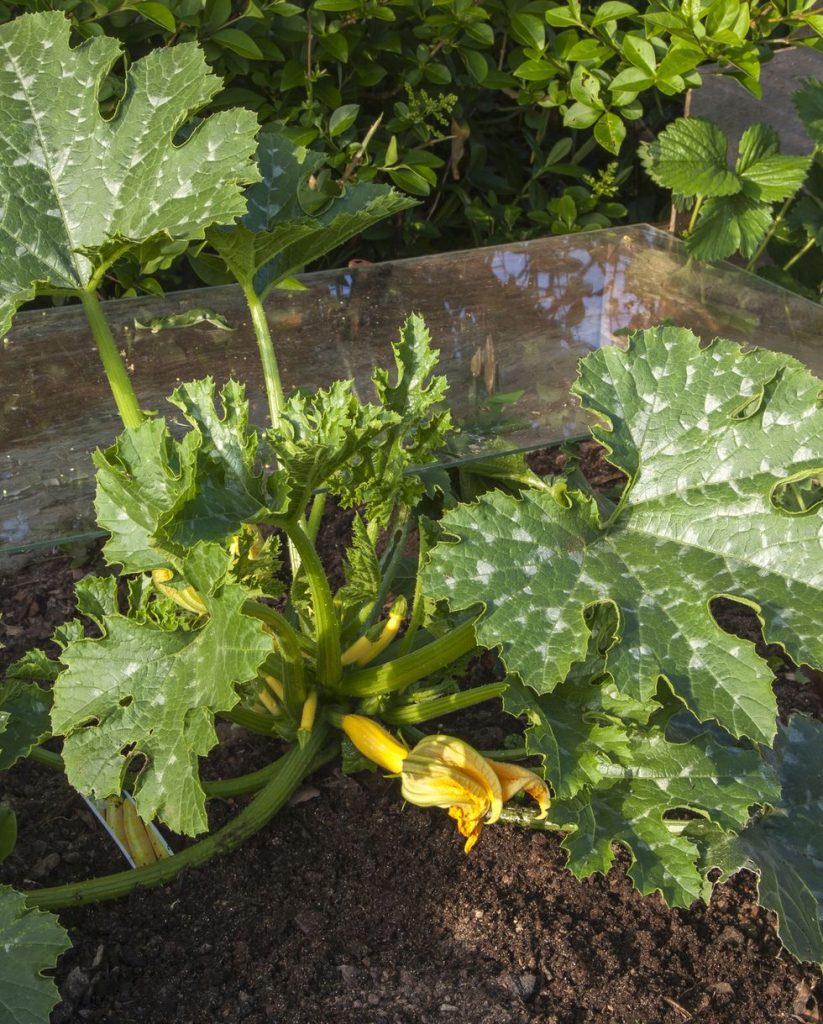 These are great for growing vegetables. However, they can be used for flowers as well. They can be made in one section of the garden and grow many plants, such as peas, cauliflower, tomatoes, beans, ladyfingers, and more.
It provides fresh and healthy vegetables and that sweet looking feel to the lawn.
11. Get Trees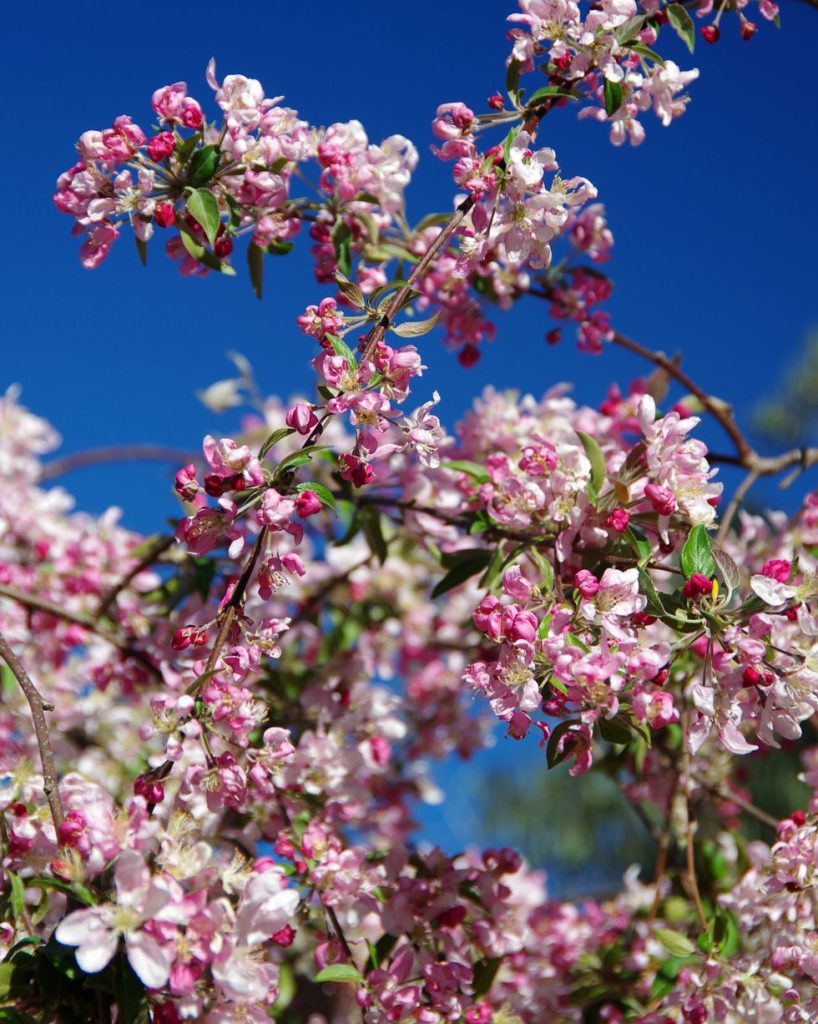 These are not that expensive, long-lasting, and will change the garden's whole look after the landscaping.
There are just so many to choose from, trees that are evergreen, trees that flower in certain seasons, trees that bear fruits such as mangoes, and so many other types of trees. Depending upon the climate, soil, and geography, one can choose from what is available in their area or even plant themselves, such as planting a mango tree from the seed. They might take some time to grow, but the whole garden shows a glow once they are big enough.
Average sized trees can be planted in small gardens.
12. Birdfeeders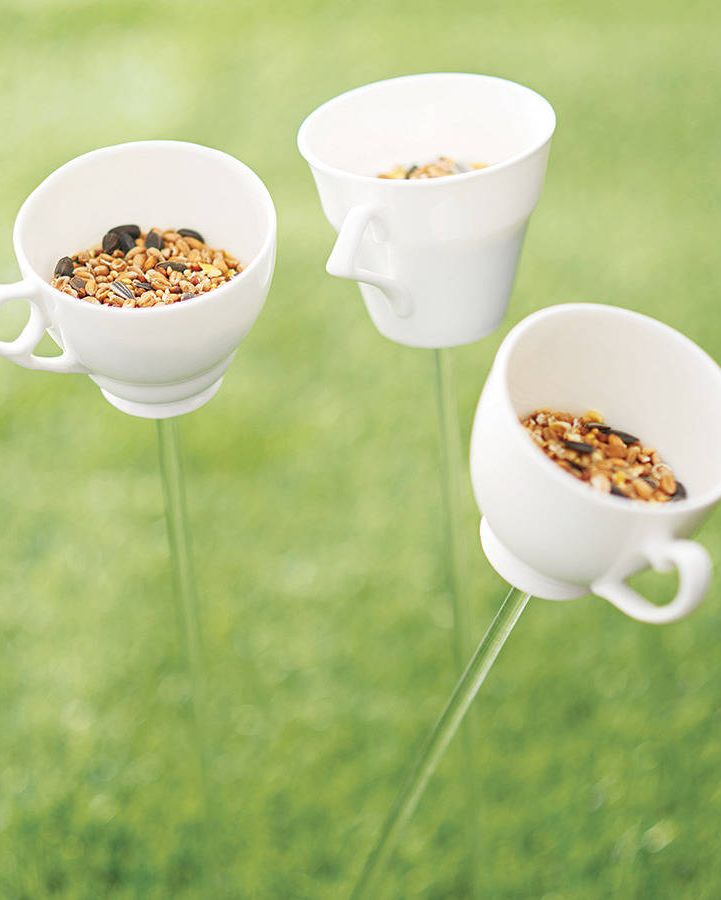 Those chirpy little creatures are too cute to ignore. Furthermore, having them chirp in one's garden, eat and sit, will make the whole garden pleasing.
This can be done by adding small cups or bowls filled with legumes, rice, seeds, and the garden. Put it somewhere visible and at a high position if possible, where there is the footing for the birds. Place a bowl of water as well to compliment the whole set-up.
An even cheaper alternative to this would be to get old cans of food or cold-drinks and use them. It is recycling at its best, for the best out of waste.
The sound of the birds will soothe the mind and reduce stress.
13. A Pond: DIY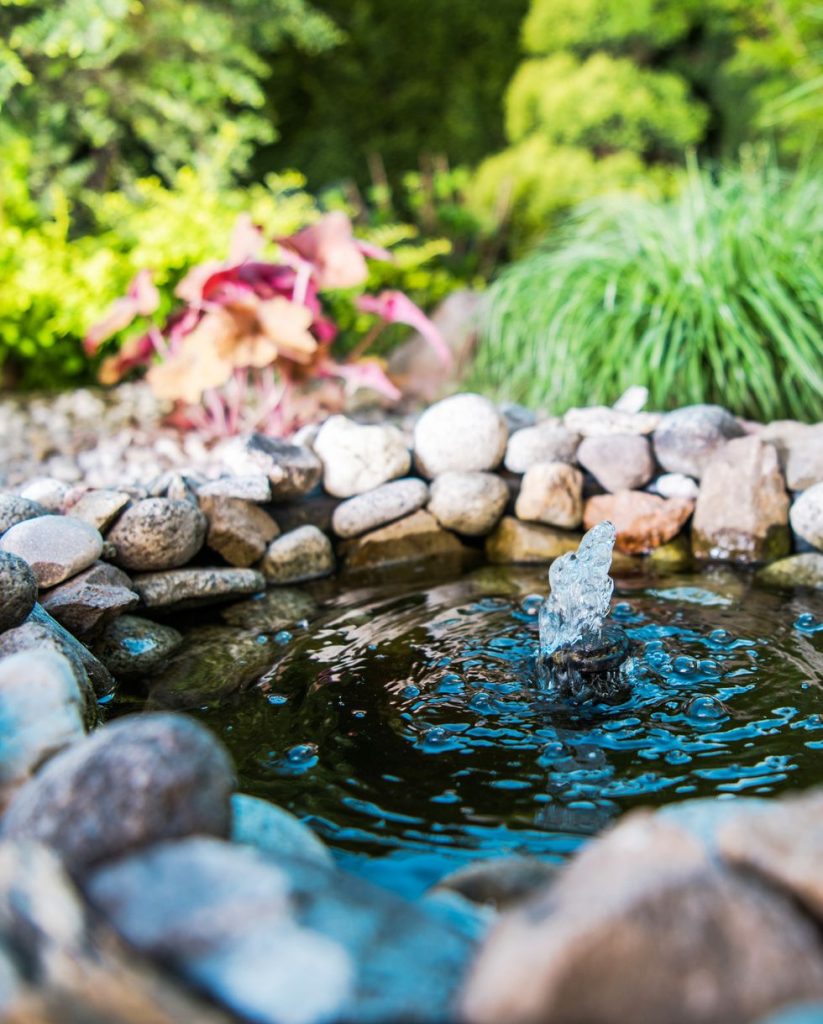 Like the birdfeeders, a pond is a great addition. It will also attract small animals from nearby. Plus, it makes the garden look very aesthetic.
It is not that difficult to make, and cheap as well. Things that are needed are pebbles, lots of them, some rocks, and an area to get started. Make a hole in the soil, as big as the pond is to be, line the bottom of the surface with pebbles, and then arrange the pebbles on the side and make a well-like structure as shown in the image. Fill it up, add some fishes, and that is all.
14. Recycling Bottles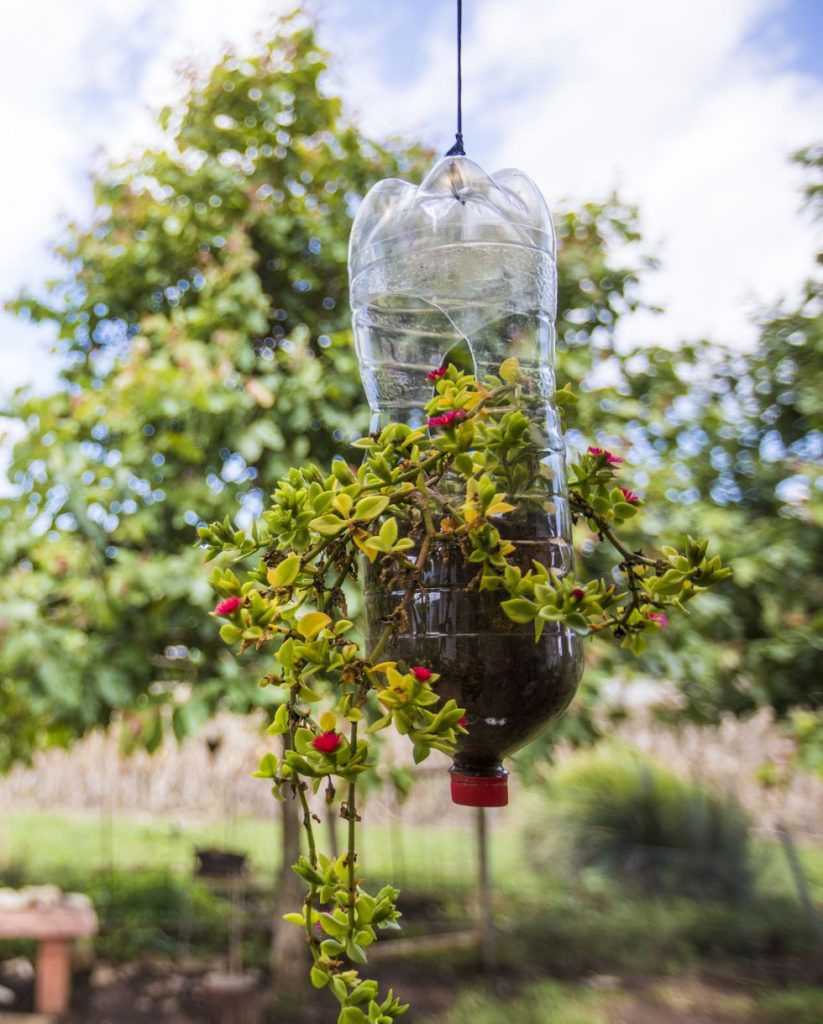 Recycling old plastic bottles is another cheap idea for landscaping. It makes use of those bottles, cut up as shown in the image below, and used as a container for plants that can be hanged. It is a very cheap alternative for the hanging baskets/ containers that were mentioned earlier.
15. A Path Made Up of Gravels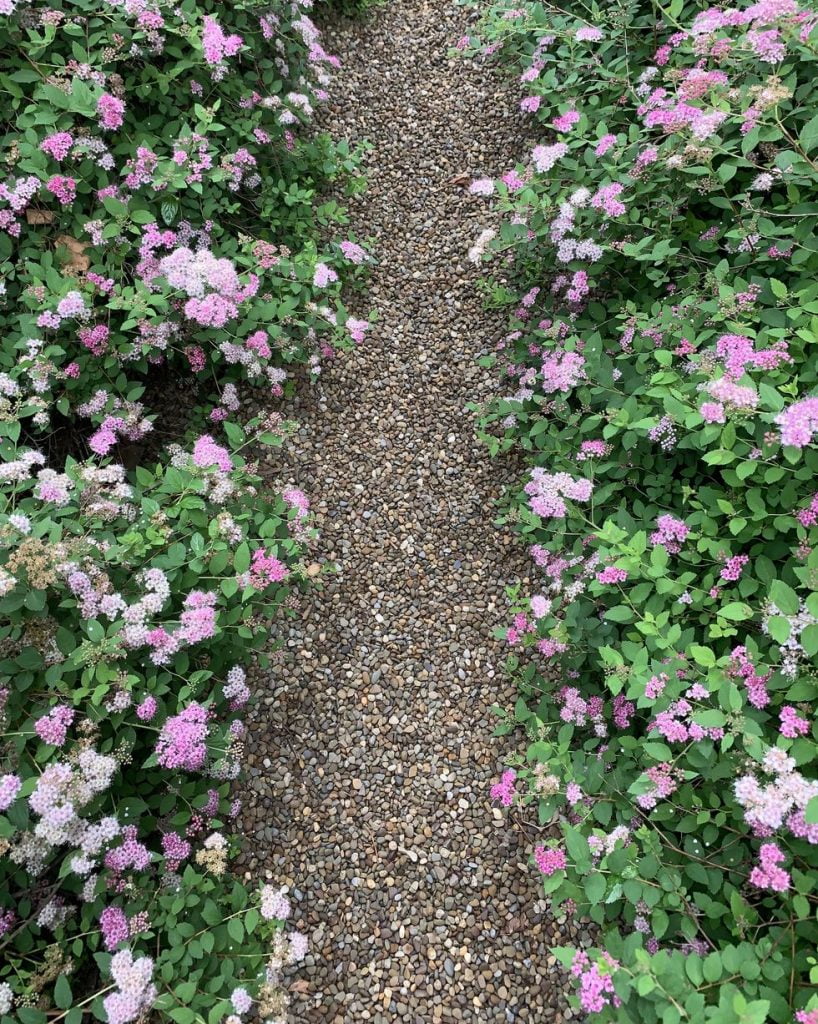 It should not be a surprise if someone says they have never walked on a gravel path and did not like the sound, the feel, and the texture of it. It is just relaxing and therapeutic.
If not that for most people, then it is at the very least cost-effective and way cheaper than other alternatives for a path in the garden such as a brick-path.