Cold frame and greenhouse both are tools that helps shelter the plants and seedlings from cold winds, frost, or snow.
On one hand, Cold frame is a small structure with typical heat source that creates a microclimate for your garden and on the other hand, we have greenhouse, which is a tall structure designed in a way that can provide heating and ventilation systems for almost a year to your garden or even bigger space.
Cold Frame
Cold frame is not a very tall structure and is therefore an easy solution for cute little gardens or backyards. The primary purpose of cold frame greenhouse is to protect your plantation or vegetation. Most of the cold frames are made of four glass or wood walls that come with a removable glass or a wooden top.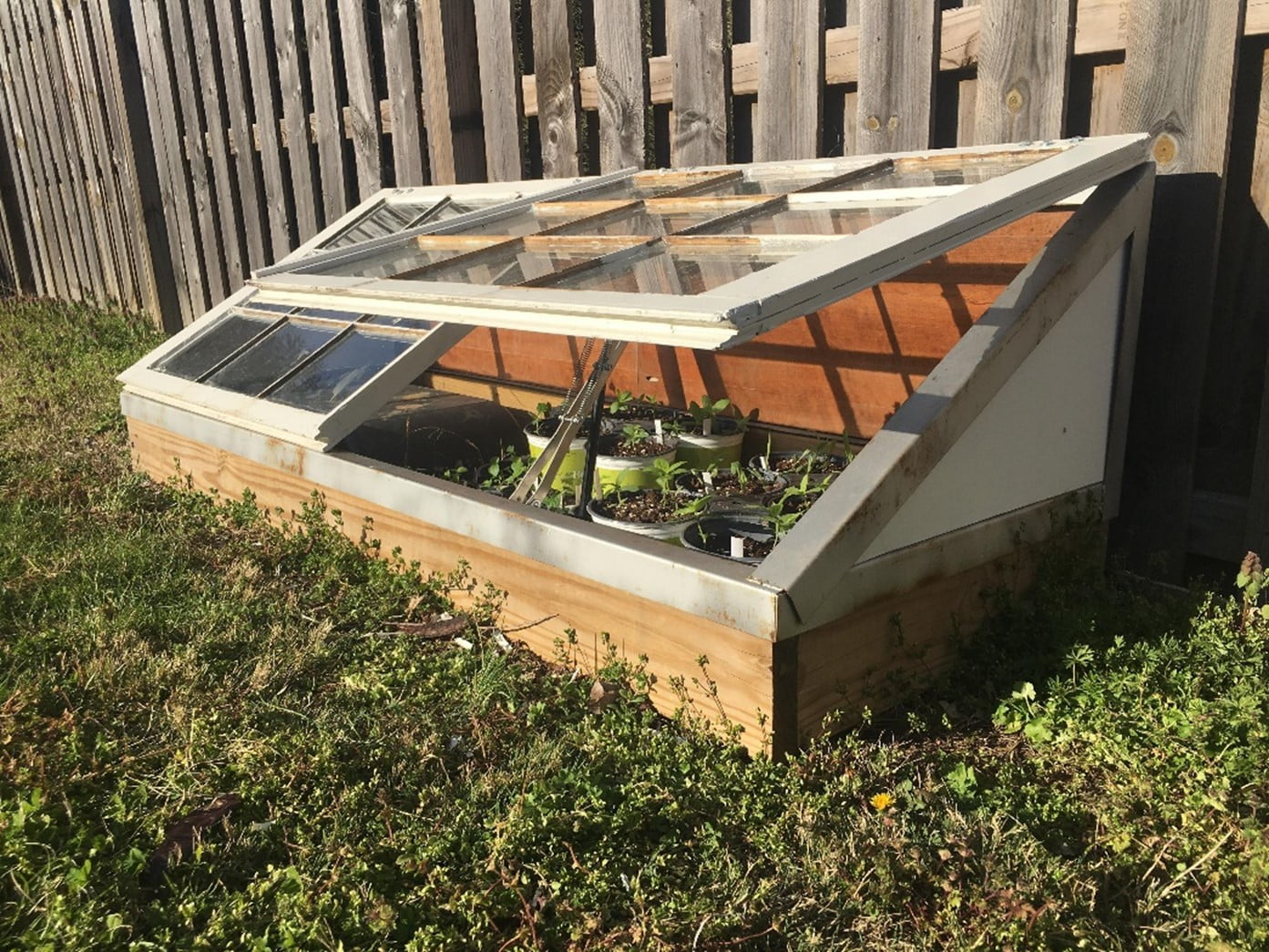 How Much Space is Consumed by a Cold Frame?
Cold frame comes in a boxed shape structure that generally extends up to 3 to 6 feet in height. During the harsh climate conditions the cold frames can be used to provide support to an existing structure.
The plant or vegetation is kept under cold frame to protect them from extreme cold weathers and help them revive earlier in the springs to enjoy the benefits for an extended period of time. The use of heat is very minimal because when a lot of heat is required, people incline towards greenhouse.
Advantages
Cold frames are low-maintenance in nature and therefore people with busy lifestyle can also maintain it. A two-minute watch on daily basis is all it requires to keep your vegetation away from debris.
Disadvantages
One cannot control the temperature inside a cold frame.
Sometimes the freezing conditions are so harsh that one might end up using a heat source that might lead to increased electricity bill.
B00711TVZG
Greenhouse
Greenhouse is generally a tall structure that comes in with a roof, a doorway and a ventilation system that is installed to protect your plants and provide them with a particular climatic condition. It is generally made with industrial plastic or glass. You can also call it a small house for your plantations.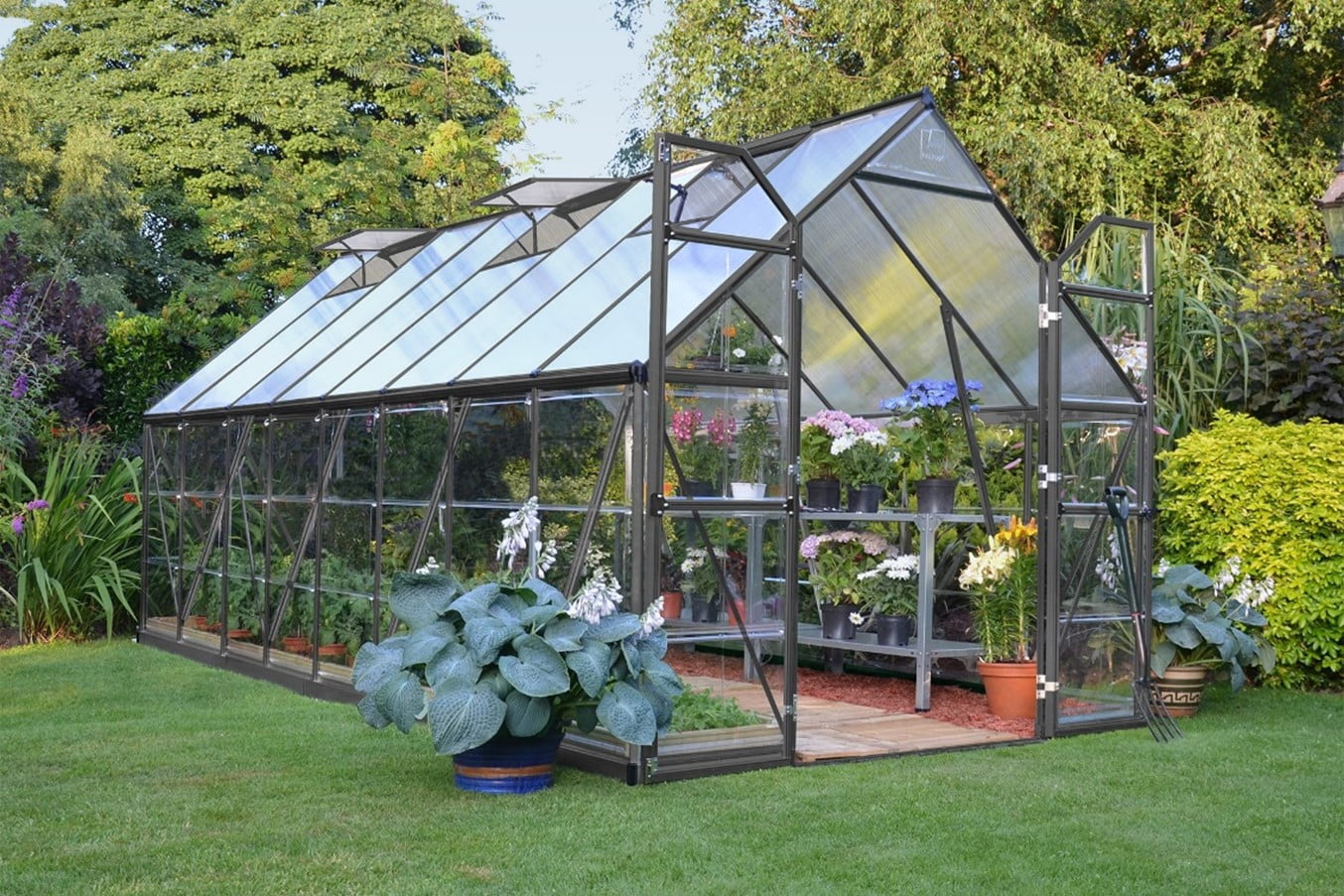 How Much Space is Consumed by Greenhouse?
As greenhouse is a tall and huge structure it usually takes up a lot of space unless you are planning to get a miniature version of it. Greenhouse can either be built with support of an existing structure or it can be built independently.
Greenhouse comes with a built-in ventilation that helps in maintaining a balance between moist and warm with a continuous supply of heat source that protects your seedlings from cold temperatures. An additional lighting system might be required depending upon the plants and their growing schedule.
Advantages
Greenhouse is very independent in nature and that is why it is capable to cover large plantations which can also be used for commercial purposes.
One can easily control the temperature of greenhouse.
Disadvantages
It is a very high-maintenance solution because of two reasons. First, it requires full-time heat care and second it can double your electricity cost. Also, it has a high set up cost.
If the greenhouse is not structured properly, it might leak, which can result in a huge loss.
Sale
EAGLE PEAK 8x6 Portable Walk-in Greenhouse Instant Pop-up Indoor Outdoor Plant Gardening Green House...
EASY SETUP: Innovative easy setup technology allows ONE PERSON to set up this greenhouse in seconds....
STABLE AND STURDY: With a steel-ceiling roof, the construction of this greenhouse is rigid and...
SPACE TO WORK: Enjoy freedom of movement with the spacious walk-in 8 x 6 ft greenhouse. Shelving...
PREMIUM COVER: This greenhouse comes equipped with a premium PE top cover that is not only better...
EAGLE PEAK PROMISE: EAGLE PEAK offers a 1-year limited after sale protection from the original date...
Conclusion
Now that we have already discussed both cold frame and greenhouse, it is obvious that cold frame is a comparatively smaller structure and is mostly preferred by people interested in kitchen gardening.
Whereas greenhouse is a huge structure that very few can afford and is generally used to fulfill commercial purposes unless you invest in a portable one, which is also a perfect choice.
We hope that we were able to answer your questions. If you have more questions, leave them below in the comment section.
Stay connected for more such articles.