Having a boring backyard can adversely affect the appearance and ambiance of your property. You won't have the confidence to invite friends or host parties outdoors if you know that your backyard looks and feels boring. This kind of space will also keep your property from standing out in the neighborhood or gaining value in the future.
If you currently have a boring backyard, this article can help. There are actually many ways on how you can bring life to your unkempt backyard, which means that you can always have options even if you're too busy or have a limited budget. The World Wide Web even recommend reading tips and tricks to make it easier for you to improve your backyard.
To help you get started, here are five ways to bring life to your boring backyard:
You can do a lot of things inside your home, like share meals with your family and invite friends for parties, but everyone wants to have a change of scenery once in a while. Having meals and parties indoors all the time can eventually get boring, so it might just do everyone well to bring the gatherings to the patio.
Installing a gorgeous patio in your property will not only increase your living space and add value to your property, but it will also certainly bring life to your boring backyard. A patio covers more surface in your backyard, cutting down the lawn maintenance required throughout the year.
Saving up on maintenance is also important when having or maintaining a deck or patio. You might want to consider shifting to eco-friendly composite decking for a more convenient and sustainable alternative and you can get more advanced by modifying according to your need for example covering the top to make it like enclosed patio.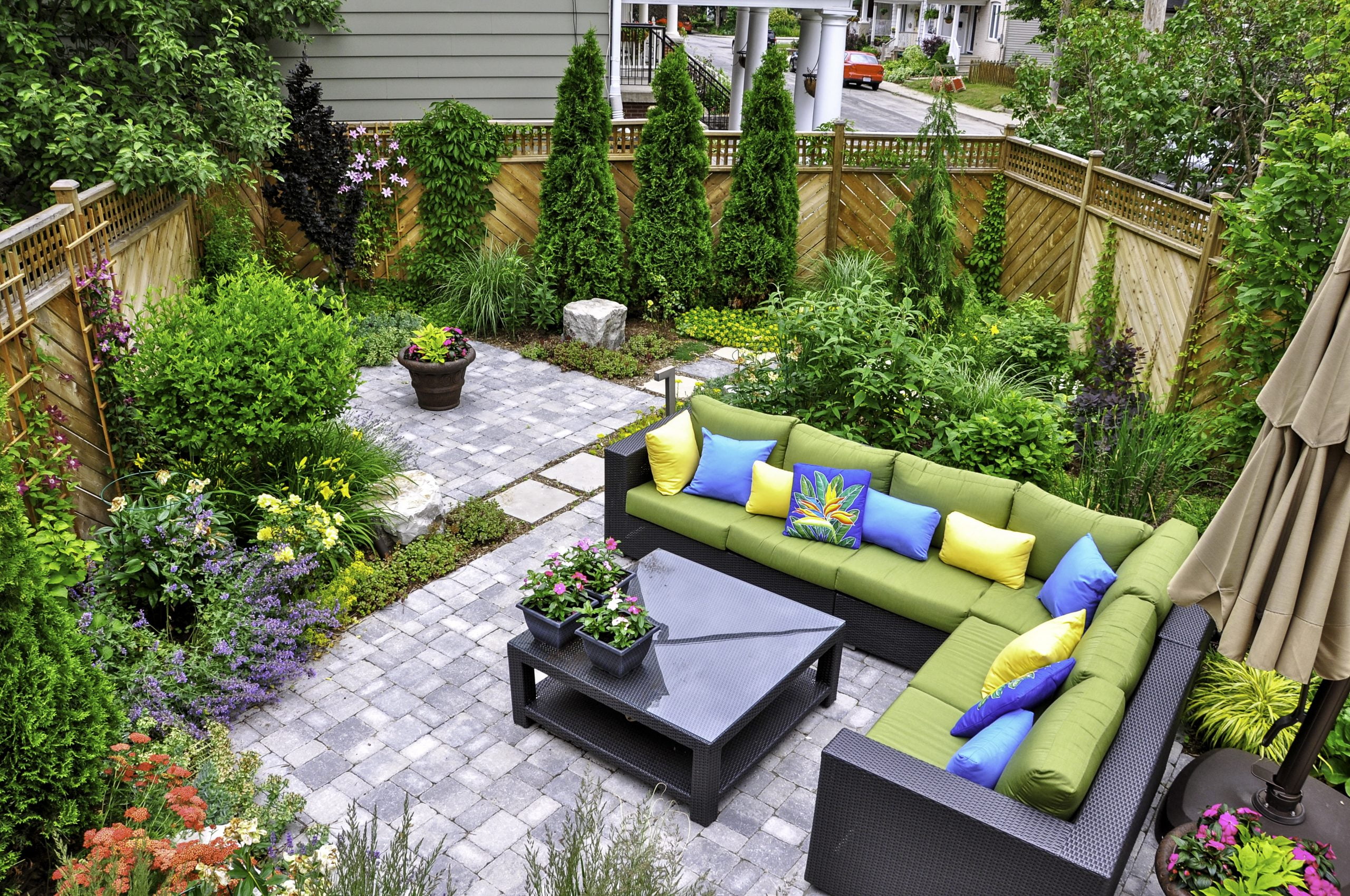 After having a patio installed on your property, make sure to decorate it by hanging some curtains and investing in outdoor furniture. These additions will make your patio more appealing and relaxing, encouraging you and your family to spend more time outdoors!
Invest In An Outdoor Kitchen
While some people are happy having a place to relax outdoors, others want to be occupied whenever they're out. If you're one of the latter, consider investing in an outdoor kitchen for your backyard.
If your budget allows it, consider installing an outdoor kitchen for your backyard as this is a great way to make the space more interesting. With an outdoor kitchen, you can have barbecue parties whenever you want to. Having an outdoor kitchen is also a great way to entertain guests without worrying about the smell of your cooking.
Splurge On Different Kinds Of Plants
One of the biggest misconceptions people believe when it comes to renovating their backyards is that they have to spend thousands of dollars on it. This isn't true because you can still improve how your backyard looks even with a shoestring budget by planting different greeneries. Adding greeneries in your backyard will make the space more colorful and create a relaxing ambiance around your property.
When picking plants for your backyard, make sure to consider the climate and soil in your area. Some plants thrive better in humid spots, others in colder environments. The maintenance requirement of the plants should also be considered because picking a variety that requires daily watering can become a burden if you live a hectic lifestyle.
For you to create a visually interesting space with plants, choose those that come in different shades of green and then add texture by planting greeneries with leaves in different shapes and sizes. You can also plant tall greeneries in your backyard to increase the privacy of your home.
Incorporate A Water Feature
Having different kinds of plants in the backyard is common in most properties today. More often than not, properties near you will have gardens in their backyards. If you don't want your backyard to look the same as everyone else's, take it up a notch by adding water features, such as a pond, birdbath, water wall, or fountain.
Installing water features is another way to breathe life to your boring backyard, as these can bring the sound of nature to your outdoor space, attracting natural wildlife. Water features are also very easy to maintain, make your backyard look bigger, and introduce serenity into the space.
One of the reasons why your backyard is important is because it serves as an extension of your living space. Your backyard can be a place to hang out with friends and family, enjoy the sunset, or read a good book. However, it'll be challenging for you to do any of these things if there are no seats available in your backyard.
If you're looking for unique ways to bring life to your boring backyard, upgrade your seating by installing swing sofas. This outdoor furniture perfectly blends hammocks and benches, and can make your backyard more comfortable and relaxing. And because swing sofas are not commonly used, having one in your backyard will surely make your space visually intriguing.
Hire Pros
There are several ways to bring life to your boring backyard, but for you to achieve the vision you have in mind for the space, ask for help from professionals whenever needed. Hiring them for major renovations around your backyard will ensure that this space will eventually become the focal point in your property!