If you're a home owner, you know that protecting your home is important, but it may not always be front of mind. Daily life can get in the way. Maybe your kids need a ride to robotics camp, or you've got a presentation to prepare for or it is just a household chores like you have to revive lawn. Whatever it is, when a surprise occurs—a faulty dryer, a branch through the window after a big storm, or even a break-in—it's seldom a happy one.
While you can't spend all of your time worrying about the unknown, there are some general measures that you can take to protect your home. While you need to ensure that your home is secure, proper maintenance is also vitally important. You should create a plan for what needs to be done, and when you'll do it. You don't want to neglect tasks that others overlook. You'll still have unpleasant surprises from time to time, but by making a maintenance plan and sticking to it, you can limit some of the worst outcomes. You'll also be better prepared for any negative outcomes that do come up.
Keeping your home maintained
Maintenance is easy to overlook. Most of the time, you only notice something when a problem comes up, and many things, whether cleaning the gutters or checking the air filter on your HVAC system, may not be noticeably faulty until it's too late. No system is foolproof, but sticking to your plan can help to limit how big a headache you'll have when something goes wrong.
Even with a plan in place, it's important to remember that things in your house will fail eventually, whether it's an appliance or your plumbing. Even if there's no specific incident that causes the problem, normal wear and tear take place over the years. It might be beneficial to consider a provider that offers a warranty on their appliances and household systems. One such company, Total Home Protection, offers many services. It's worth taking a look at their offerings to see if they make sense as a supplement to the warranties that you already have.
Make a plan for regular maintenance (and follow the seasons)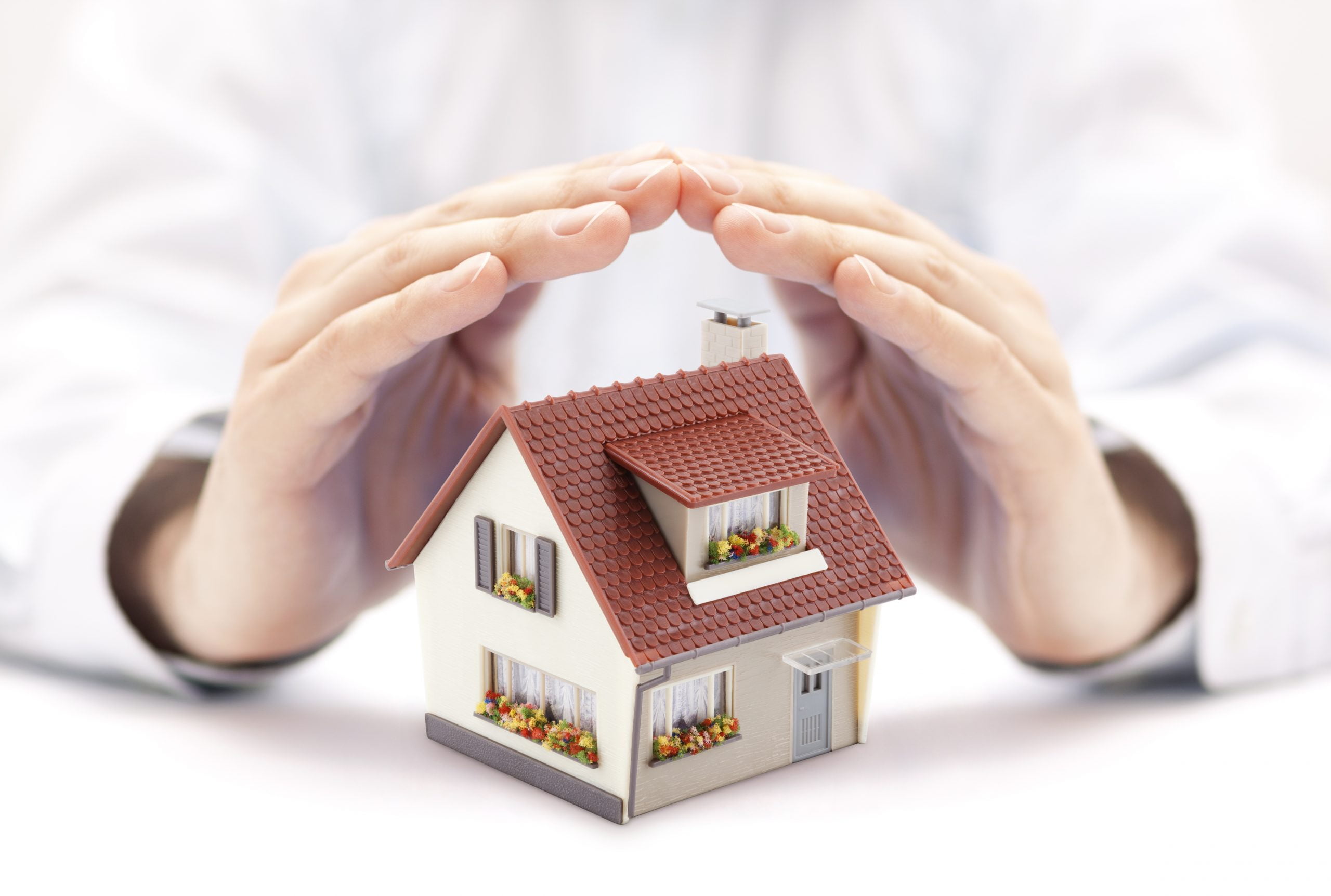 When you buy a home, the number of chores that you discover you've signed up for can seem endless. Making a list for the year, and taking things one at a time, can both help the work to seem less overwhelming. Plus, having a fixed schedule takes away the requirement to think about what needs doing now and what can be put off until later.
Some sources suggest making a monthly list, but it may sound like an overwhelming amount of planning to do a full year in advance. Ronda Kaysen, writing in the New York Times, advises that you break your annual list down by seasons. That way, you can take on the tasks in front of you in bigger chunks, then make monthly or weekly plans as needed. (1)(2)
This will, of course, vary based on the climate in which you live, but the advice is sound regardless. The strategy, according to Kaysen, is to recognize that your, "home operates with the seasons, coming to life in the spring and hunkering down for the winter." (2)
Here is some of what Kaysen advises for each season (assuming that you live somewhere with a cold winter and hot summer):
First, look outside to your yard and gardens. Be sure to check for damage in any concrete or asphalt surfaces, take care of any leftover leaves, and lay mulch where you need it. You should also take care of your trees, both to keep them healthy and to make sure that there aren't any branches hanging over your roof. Take a look at your lawn and hedges, too; they're getting ready for their biggest periods of growth and use, so consider whether or not they need fertilizer (hint: they probably don't need as much as you think). Finally, get your snowblower ready for storage (drain any fuel or oil as needed), and your lawnmower ready for a season of heavy use (take it to the shop to do any necessary repairs). (2)
Next, take a look at the exterior. If the winter has been harsh, you may not be able to see the problems it has caused; with warmer weather, you can do something about them. Look for roof damage, cracks in the foundation, or water pooling. You should also clean your gutters twice a year, and this is a great time to do so. You likely haven't used your patio or deck all winter, so make sure give those a look and sweep the grime off. Check the paint on your house, if it has any, as it protects your home and should be touched up if necessary, and wash the exterior to remove the residue of the winter. (2)
The interior of your home comes next. If you have steam heat, empty your boiler. Otherwise, schedule one of your twice-yearly checks to your HVAC system. Your plumbing may also need to be checked for damage. You can check for leaks by inspecting underneath your sinks, or looking for water stains on your ceilings. As there will likely be rain in your future, make sure that your sump pump is draining correctly, and schedule your chimney's annual inspection. Don't forget to test your smoke and carbon monoxide detectors and to change their batteries. (2)
This is a time to enjoy, but there are some things to keep an eye on. Outside, make sure that you have a plan to water your plants and foliage, both to keep yourself cool and the plants healthy. Sprinklers should be checked as well, to make sure that they're working and that you're not wasting any water. Be sure to maintain your pool regularly if you have one. (2)
On the inside of your house, check your ceiling fans and your AC in advance of any extreme heat events. It's a busy season for bugs as well, so don't neglect any signs of an infestation of ants, termites, bees, or other insects. If you can't take care of them yourself (ants for example may be easy to treat) then call someone quickly before they do permanent damage. It's also a good time to consider any projects that you might want to tackle. (2)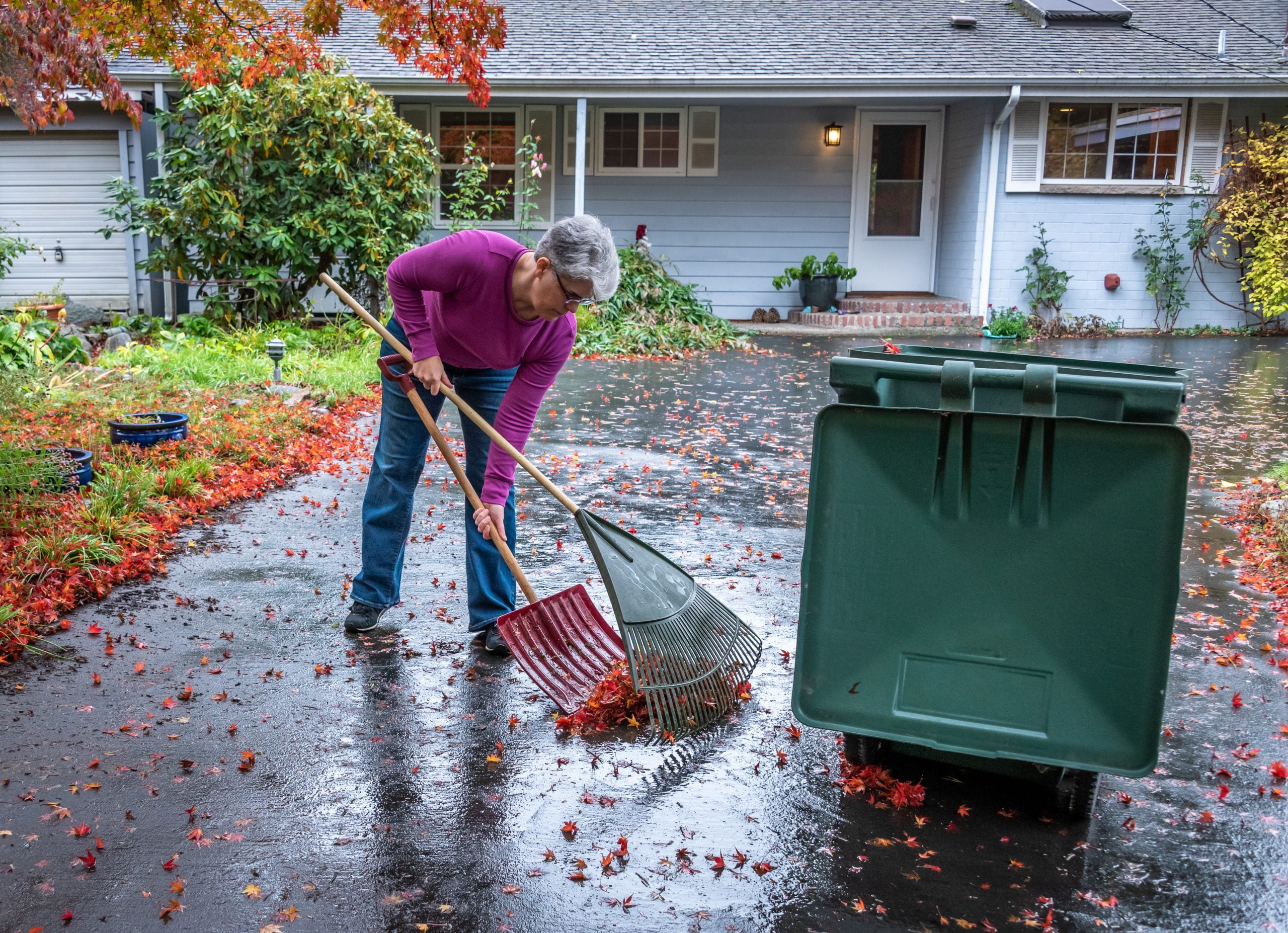 Outside, you still have time to enjoy your yard and gardens, but you're also preparing for winter. Rake leaves regularly to avoid damage to your lawn. You should clean your gutters again at this point, and if you're in a cold climate shut off your sprinklers. Make a plan for firewood, and for closing up a pool if you've got one. (2)
Inside, you should get your AC serviced now that you're winding up to the seasons when it will actually be used. You should also make sure that your HVAC is ready for the colder weather (or get your boiler and radiators inspected, if you have steam heat). Your chimney needs to be well-maintained if you're using your fireplace, and your windows and doors well-inspected for drafts to prepare for the colder weather. You might also want to think about any projects that you want to finish up before hunkering down for winter. (2)
It's a good time, if you're somewhere colder, to keep yourself busy inside—not trying too hard to maintain the home. You'll need to keep snow clear, so make sure your snowblower is ready. It's important that you don't get any ice dams in your gutters, which can lead to flooding. Checking for icicles, and possibly investing in a roof rake, can help to solve that problem. (2)
Keep an eye on your heating system, replacing filters when necessary. You should also take steps to prevent pipes from freezing. Getting a generator would be wise if you're somewhere with unreliable power, especially if a loss of power is a particular threat. If you have a generator, then check that it's working before you need it and find out otherwise. (2)
Don't forget these often-overlooked tasks
Writing for the Washington Post in 2019, Daniel Bortz listed these tasks, saying they were commonly overlooked even by homeowners who took home maintenance seriously: (3)
Clean your refrigerator condenser coils
Clean your refrigerator's ice maker
Clean the bathroom exhaust fan twice a year
Clean the dryer vent (not just the lint screen)
Flush your water heater (it will work better and last longer)
Clean the dishwasher (you can use vinegar)
Clean mildew out of the washing machine (again, vinegar will help)
Get calcium deposits out of your shower heads (3)
All of these are relatively easy fixes, and they aren't as seasonal, so it's simply a matter of figuring out where to put them on your list of chores for the year.
Conclusion
There are plenty of other things to consider when thinking about how to protect your home. For instance, you must make sure to prepare an emergency kit in case of a natural disaster. You could also consider a security system, but it's not clear that it will reduce your risk as much as is often touted. (4)(5)
While emergencies loom large in the mind of most home owners, a good maintenance plan is likely a better way to spend your mental energy. Consider protecting your home through a warranty service, making a seasonal plan, and including the overlooked tasks mentioned above. If you implement these things, you can rest a little easier knowing that you've already done more than enough to protect your home.
Author Bio: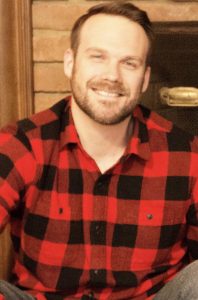 Chris Muller is a professional personal finance writer who has written for some of the largest financial publications in the world. Chris brings a BBA and MBA in Finance, along with a decade of experience in the field, to help break down complex financial topics into easily digestible pieces through his written content in an effort to assist others in better managing their finances. Chris is currently in pursuit of FI/RE, is an aspiring minimalist, loves craft beer, and is a dad to two kids.