Everyone's dream is to get a dream home and keep the beauty of it. We need to check regularly for maintenance. Maintenance is the key to keep the soundness and reliability of your beautiful property. 
Like to check for other maintenances required, we generally miss one of the essential things to keep an eye on Gutter Cleaning. 
Gutter cleaning is the primary and essential thing that contributes to your house's beauty and maintenance. To not worry about cleaning it tediously, most people use Gutter Guards to make this task easy and convenient. 
Using Gutter Guards and you need not check them on time is not wise. Even if the Gutter Guards are in place, you need to check on it quickly to clean and replace it as per the requirement. 
Because a bit of maintenance is still essential instead of the fact the Gutter Guard system is in place. 
Gutters Protection by Gutter Guards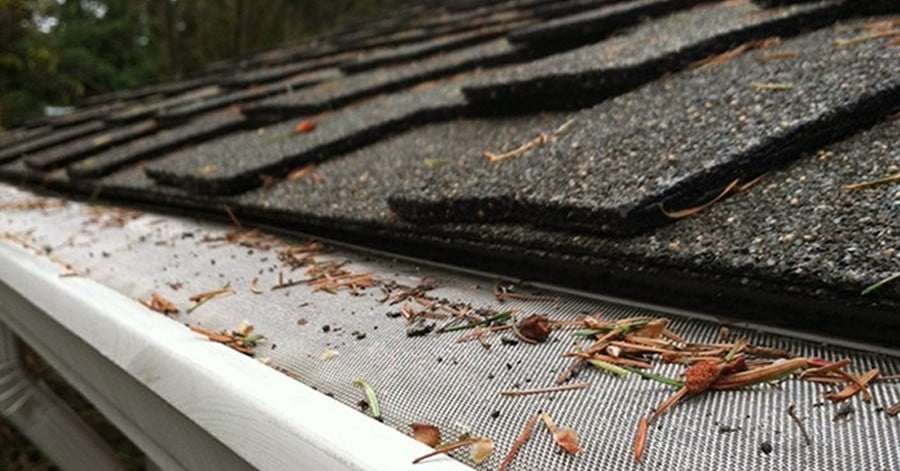 So, the best technique to protect your Gutter is by using Gutter Guards when you build your new house or buy any prebuilt house. You need to check on the Gutter if there is any waste accumulated on it, leading to blockage of water during rain. 
If there are storms in your area, you need to check if any foreign material does not block the Gutter Guards. It is vital to check if you have Parks or Gardens around your premises. 
There are more chances for the foreign material to be carried by strong winds during the storm, and if raining happens after that, it will be an obvious concern to check the proper working of the Gutter without blockage. 
Gutter Guards will not allow that foreign matter to go into Gutter and block them; however, cleaning of Gutter Guard is also essential to get it working smoothly. It saves your time and efforts, and with the installation of Gutter Guards, Smart Work dominates the Hard Work.
Types of Gutter Guards
There are many types of gutter guards you can buy online or from the market. The major ones are of Four types. Every Guard has its specific installation process; however motive is still the same as not to allow the dirt and unwanted particles to enter to block your Gutters at home that may lead to damage of your roof and complete drainage system.
Foam Gutter Guards 
The people very much use these as it has a straightforward installation, and you do not need to pay for any specific installation charges to some professional. You can do it on your own. 
Things you need: 
Ladder
Work Gloves 
Installation and Removal:
You need to measure the gutter width and length. Put the Foam Guard in according to the measurement, and you are done with installation. Similarly, climb up the ladder and pull that Foam out to clean it after cleaning, put it back in or replace it as per the requirement.
Check this link to get Foam Gutter Guards:
GutterStuff EZ 5-Inch K Style Gutter Guard, 8 Piece x 4 Feet
GutterStuff EZ is an easy, self-installed gutter guard that is both affordable and invisible and...
Keep your gutters clean with GutterStuff.
Easiest DIY gutter filter on the market.
No Tools Required!
Affordable protection - invisible from below. Fits K-Style Gutters
These K shaped guards are easy to install and remove. To clean them is also very easy as they hold the debris on their surface and make it loose enough to remove it quickly.
Mesh Screen Gutter Guards 
This Gutter Guard is also famous for being rust-proof and for the long run. You need not replace them more often, and they can also last long for months and sometimes years if you check on cleaning and take care of them properly.
They also offer more space for your roof when installed, and they need unique installation either by professional or depends on your skills. Proper screws are used to attach them with the upper portion of the Gutter on the roof.
They are a little hard to remove and clean, so check for proper instructions from the manufacturer and an idea of things you need to clean them yourself.
Things you need:
Work Gloves
Adjustable Ladder
Screwdrivers and pliers as per the requirements
Installation and Removal:
Using these Gutter Guards, it is better to be installed by the Professional first. To clean them up, you can climb up the ladder and open the screws that connect the Guard with gutter edges or roof. Carefully carry it down and clean it. Do not drop it on the ground or try to flip it upside down as it may have sharp ends that can harm you anywhere.
Click this link to check for Mesh Screen Gutter Guard.
Brush Gutter Guard 
These Gutter Guards are highly used as per their cost-effectiveness and easy handling. You need not have a professional to install these Guards. You can install it very quickly. These are very cost-effective and readily available too.
Things you need:
Work Gloves
Adjustable Ladder
Installation and removal:
These guards are easy to install. You just need to climb up the ladder and put this Brush Gutter Guard in the Gutter according to its length and width. The loose debris will be accumulated on the top of the brush, and removal is easy to do with hands. Pull it out from the Gutter and clean it. Put it again in, and you are done.
This needs time to time cleaning as it will inhibit the flow of rainwater when more stuff is accumulated on the top or in the brush's hairs. 
Check this link to get Brush Gutter Guard.
LeafTek DIY Gutter Guards | 5" x 32' of Leaf Protection in Black | Premium Contractor Grade 35 Year...
WHY LEAFTEK? - 100% Made In The USA | Easy to install 4' sections | Strengthens your gutters (see...
KEEPS EVERYTHING OUT - LeafTek keeps leaves, twigs, pine needles, seeds, elephants (just seeing if...
PEACE OF MIND - Your days of climbing ladders to clean gunk out of your gutter system are over....
SERVICE, SERVICE, SERVICE - Support by phone or email 7 days a week. Our service support staff is...
INDUSTRY LEADING 35 YEAR WARRANTY - Made in the USA with a 30 day money back guarantee
Reverse-Curve Gutter Guards 
These guards are a little bit more expensive than the other ones; however, these last much longer if appropriately treated with cleanliness and care. These are better to be installed by professionals as recommended. They need a Specific Angle for the proper working and let the water flow without any interruption. In these Gutter Guards, debris falls off the edge of the Gutter.
Why is it Called Reverse-Curve Gutter Guard?
This Gutter Guard is called Reverse-Curve as water slides down one way and Surface Tension delivers it to the Gutter in the opposite direction.
Things you need:
Work Gloves
Adjustable Ladder
Screw Drivers and Pilers if required
Installation and Removal:
Installation of these types of Gutter Gutters should be done by the Professional unless you are skilled enough or experienced.
Removal is a little easier than installation. You need just to climb up the ladder, lose the screws, and slide it from under the Roofline. Carefully carry it down and clean it.
Do not flip it upside down or throw it on the ground as it may have sharp ends, and they can harm you anywhere.
Moreover, if you throw it down, it may get damaged, and you need to get a new one. This Guard needs special attention during the cleaning process may get damaged very soon if handling will not be skilled enough. If skilled handling would be there, then this will last longer than five years even.
You can check these Gutter Guards on Amazon or Walmart and go to the market to book an appointment to get it installed by a Professional.
Final Important Points
Before installing the Gutter Guards and using them, ensure the budget you have. The locality of the home, like Reverse-Curve Gutter guards, is mostly used for the area where there is heavy rain more often.
Complete knowledge about the installation may not be required as it can be installed by the Professionals as well in some cases. However, removal and cleaning knowledge should be an essential part.
Small and necessary tools with an adjustable ladder with proper technique will make your job easy and efficient with not much effort. For better practical knowledge, you can refer to online videos and consult your manufacturer too.
Happy Cleaning!