During summer, spending quality nights with family and friends on your patio can be a delightful experience. With some fairy lights, delicious meals on the table, comfortable furniture with soft furnishings, you're probably dreaming of having an al fresco dinner party.
Essentially, an al fresco dinner party is like having a meal outside of your home but it comes with a party atmosphere. This can be one of the best things you can do after transforming your patio in time for summer. However, just like other outdoor dinner parties, throwing an alfresco party requires some considerations to make it super fun and enjoyable.
Below are some ways to when throwing an al fresco dinner party:
1. Do The Lighting
As the sun starts to set, there's plenty to be done in order to retain the lighting ambiance of your alfresco dinner party. Thus, for an ultimate dinner celebration outdoors, let the lighting do the talking. Whether it's string lights or twinkle lights on the trees, these lighting fixtures can provide you and your guests with a relaxing feeling while having dinner outdoors.
Also, if you want your outdoor garden furniture to have a great lighting effect, you can place candles around it. To protect these candles from wind or hurricanes, you can use white paper lanterns to enclose the flame and provide a cozy atmosphere on your patio.
2. Prepare The Table And Seating
Another thing to think about when planning an alfresco dinner party is the table and seating. Since you'll have dinner outdoors, you need someplace to dine and enjoy the night. So, to get started with the preparation, you may consider looking for rattan dining sets as your furniture option for your upcoming event. They can certainly keep the ambiance more refined and casual. However, if you have an existing patio table to use, then you may cover it with a tablecloth that would envision a look of an outdoor dinner party.
On the other hand, if you decide not to use dining sets for the event, then setting up your dinner in a grassy area can be an excellent idea. All you have to do is lay down your outdoor carpets and sit on them throughout the dinner. This can be a perfect way of eating your dinner under the stars.
3. Plan Out The Foods You Will Be Serving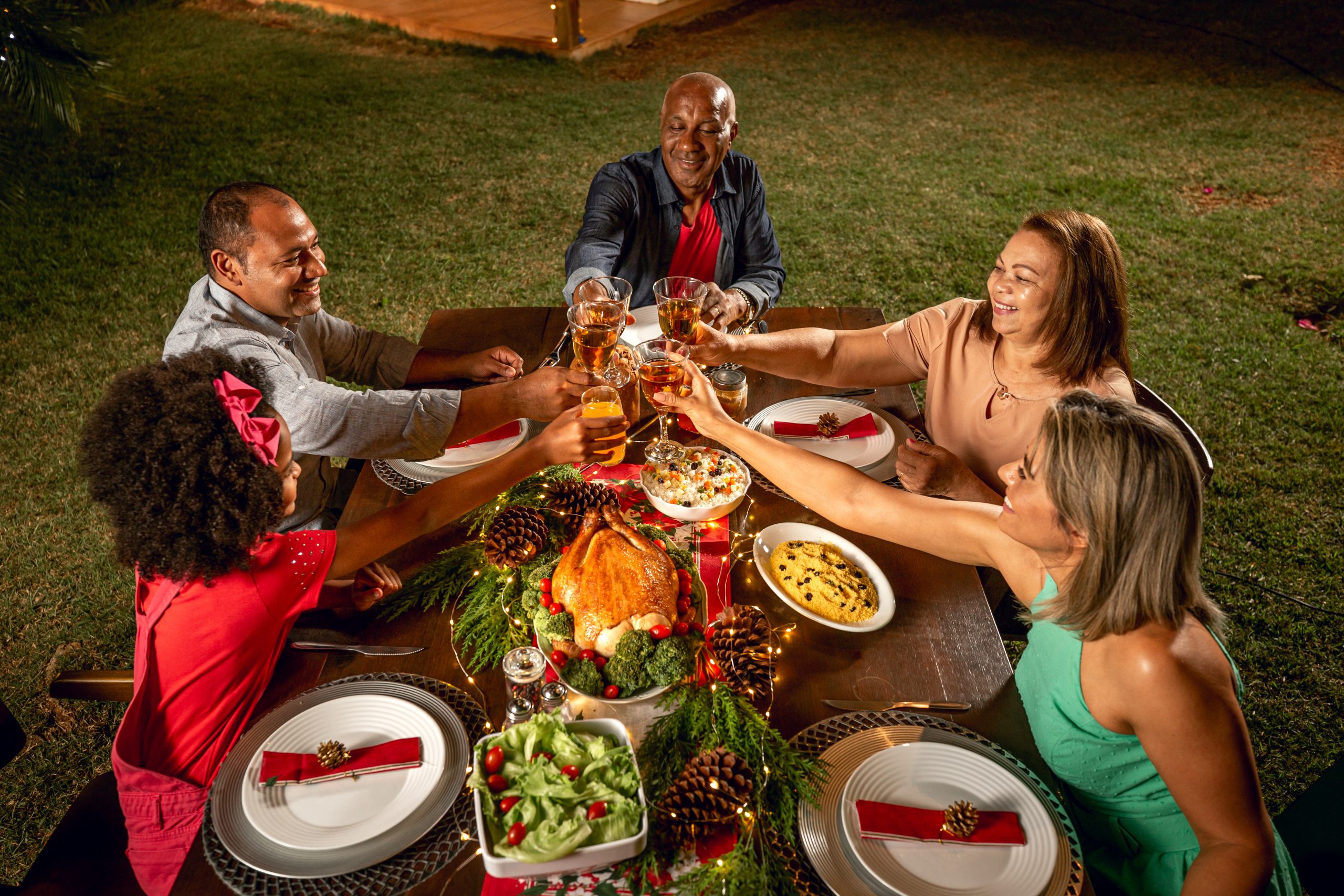 Once your family and friends arrive at the venue, the last thing you want to happen is to spend most of your time cooking in the kitchen. To make sure it'll not happen, it's best to plan out the food recipes you'll be serving to your guests ahead of time.
For instance, if you want something that you can prepare quickly, then salads made from different grains, fruits, and vegetables can be an ideal choice. They're cold and light and they're never boring to eat. If you wish to have some fun you can just hunt and eat squirrels.
Moreover, an alfresco dinner party wouldn't be complete without the idea of grilling. An outdoor dining theme can be a great opportunity to grill and enjoy everyone's company. A delicious grilled recipe would be a leg of the lamb or a whole chicken. Just make sure they're served alongside side dishes like potato salad or a ricotta tart. Of course, don't forget to have a delicious bottle of wine to make the party more fun and enjoyable.
4. Design Your Table
Now that your dinner setting has been decided, it's time to make it extra special with the use of decors. If you're using a table, a good rule of thumb is to add some pieces that would provide visual interest to the dining area. These pieces can include plates, glassware, flatware, and charger plate.
Aside from these pieces, make sure to add decorative elements such as linens, centerpieces, and platters to enhance the texture and color of your table setting. If you love flowers, you can also incorporate your favorite type of flower to make the table stylish. However, if florals aren't your thing, you can always use potted plants to add life to the table.
Indeed, throwing an alfresco dinner party can become complicated if you don't know what steps to take from the get-go. Hence, if you want this event to go perfectly fine, make an effort to decorate your table and other outdoor furniture for a cozier and more comfortable outdoor dining experience. In case you're looking for a perfect sofa set alongside your dining table for the party, check out some videos like this one:
The Bottom Line
Typically, throwing an alfresco dinner party can be an excellent way to spend quality time with your family and friends outdoors. Instead of sharing a meal at the usual dining table inside the house, there are many fabulous outdoor dining ideas that you can try for your party. For instance, you can organize the event outdoors where you can enjoy a palatable meal under the moon and the stars and with fresh air.
Therefore, if you're planning to host this kind of party, keep the things mentioned above in mind and you're good to go.