If the weather cooling down and the end of summer vacations have you thinking about making your home warmer and cozier, other than doing BBQ, you might like to keep an eye on some of the latest interior design trends having an impact. Over the coming months, here are some of the top developments in the world of design that you could consider implementing in your property.
Earthy, Neutral Color Palettes
If you want to repaint your property or freshen up your décor, you might like to consider choosing a color palette in earthy, neutral tones that are warm and perfect for fall. Consider shades such as muted terracotta, timeless sandstone, or a more vibrant autumn orange tone. The latter works well when blended with other neutral hues such as sand and gray.
Choose a perfect-for-fall shade like these to go on all the walls in your house, as feature walls, or bring them in with accessories and furnishings if you're looking for an easier way to change up the color palette in your property. These shades also work nicely outside, so you can use them to paint or render the exterior of your home or via paving, outdoor furniture and rugs, and the like.
Room Dividers
While large, open-plan spaces have been popular for many years now, the global pandemic and related lockdowns and other restrictions have started to cause significant shifts in the way we live, work, and interact in our homes. Many of us now work and homeschool in our properties. We're also often searching for ways to unwind, stretch, meditate, breathe, and otherwise look after our bodies and mental health when at home.
This has led to a rise in the number of homes where partitions and other room dividers are used. If you don't have a spare bedroom you can escape to or another separate space, you can create some semblance of your own area by using partitions in bigger rooms. Such dividers are particularly popular with parents right now, too, since they allow them to answer a work call or take a little breather while keeping an eye on kids in adjacent areas.
Modern Farmhouse Looks
Another trend having an impact on interior design is that of the modern farmhouse style. Designers are going wild for a more traditional farmhouse look that's authentic, textured, warm, and reminiscent of English cottages. It strikes a beautiful balance of pastoral and refined and is both sophisticated and eclectic, creating a comfortable, casual living environment.
With this offering, there's a focus on thatched or slate roofs, reclaimed wood in the form of posts and beams, among other things, and materials such as limestone and stucco. Add wooden beam ceilings (some painted and some not), Dutch doors, a quality farmhouse ceiling fan to cool you down, and some contemporary fittings and furnishing pieces for the ultimate mix of old and new.
Natural Fabrics and Cozy Textures
As the temperatures drop, we like to snuggle up and stay warm. Why not do so thanks to soft, more natural fabrics that provide a relaxed yet sophisticated vibe? For instance, consider wool, flannel, and furry fabrics like Sherpa or alpaca.
With such options, you can create a chic yet cozy look that has you wanting to stay in and chill out with your loved ones. Use blankets, throws, pillows, woven poufs, and even artwork pieces adorned with soft materials to make your home a place you don't want to leave all fall and winter.
Reading Corners
Many of us have binge-watched more TV and gorged ourselves on more movies than ever before during the pandemic. However, reading has also seen a significant boost in appeal and numbers in recent times. As such, it's no surprise that another trend gaining traction right now, and that's perfect for fall as the temperature lowers, is a reading corner.
Set yourself up in a quiet space of your home where you can finish a book in a comfortable armchair with a side table and attractive lamp for atmospheric illumination. Now is the perfect time to carve out some "me time" and get whisked away by a good story.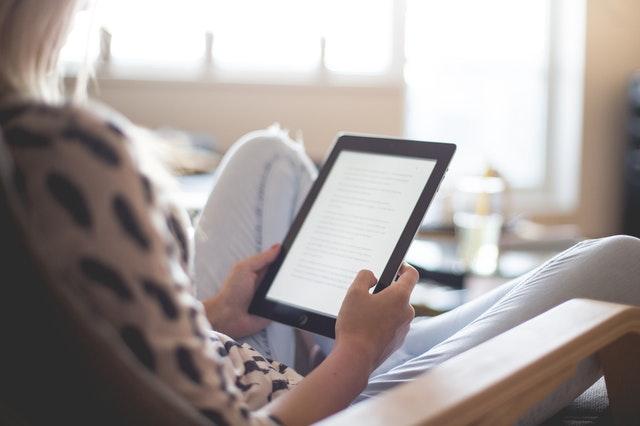 These are some of the key trends making their presence felt right now. If you're looking forward to bringing a fresh new look to your home after being stuck inside it more than usual, consider incorporating one or more of these looks for both style and practicality.