If you are planning on renovating your old yard or garden, you should try landscape timber ideas. Timber landscapes are so much in trend today, and new exciting ideas keep coming into the market.
However, choosing one from these various landscape ideas may sound almost impossible. But no worries! Because you are about to know some of the best landscape timber ideas for your house.
Keeping in mind the different budgets and the different kinds of houses, we have got the best timber landscapes for you.
Landscaping Timber Ideas
Modern Beauty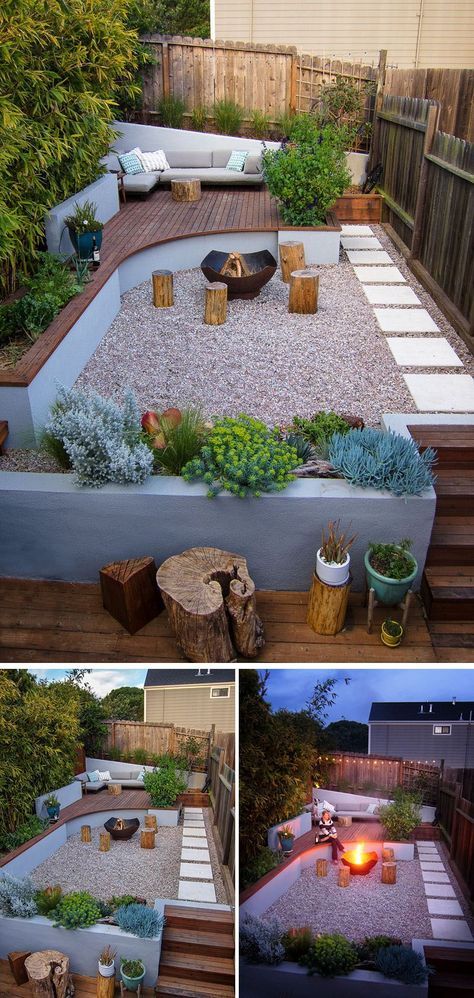 Thinking of landscape timber ideas for home, one usually gets a typically rustic, old-fashioned image in mind. 
However, with everything getting modern, you can also get a modern timber beauty designed in your house. Just go with clean edges, colors, and you will indeed get satisfied with what you get.
Vintage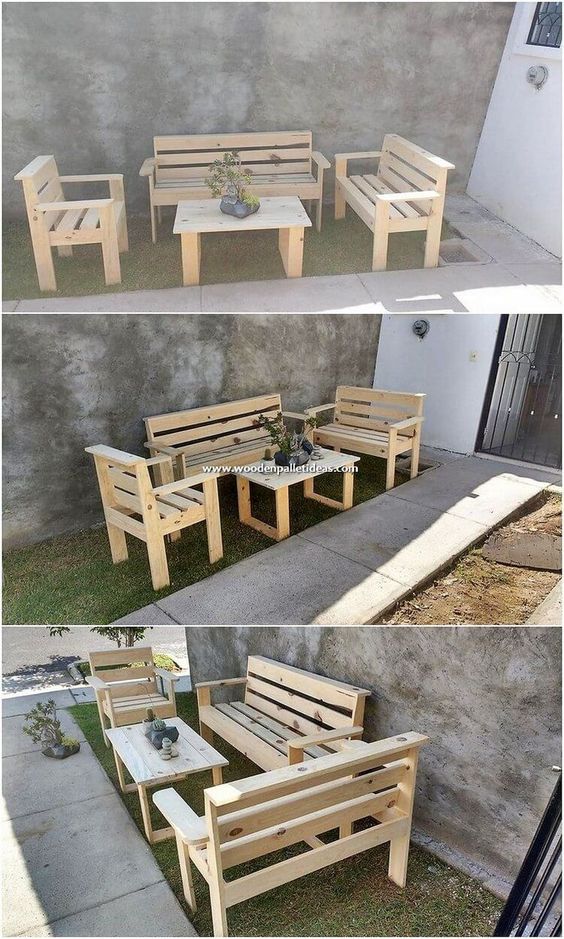 If you have a low budget and want a beautiful looking timber landscape, this one is just for you. You can get a vintage vibe with even some timber scratch or get some old timber from stores.
Pair some rustic colors, flower pots, and a cozy sitting arrangement, and you will get the pretty vintage look at the end.
Timber Gallery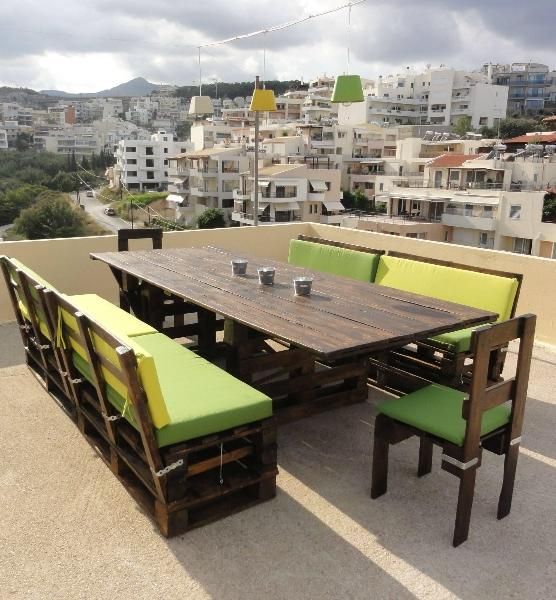 A simple sitting arrangement with timber would also look beautiful in your gallery if done right. Even on a small or no budget, you can get this correctly done according to the size of your gallery or deck.
Timber fences or small flowerpots with a sitting would make one of the best landscape timbers.
Vertical Gardens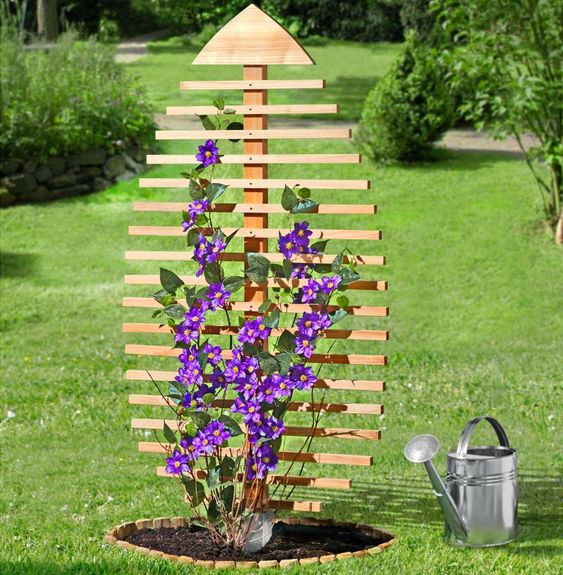 If you are looking for landscape timber ideas for your garden, you can go for vertical gardens. You will need timber stands on which you can grow plants like bird nest ferns.
You can go deep with your creativity for this garden decor. If not plants, you can hang some existing light-weighted flowerpots on timber stands and enjoy the view.
Imperfectly Perfect Pathway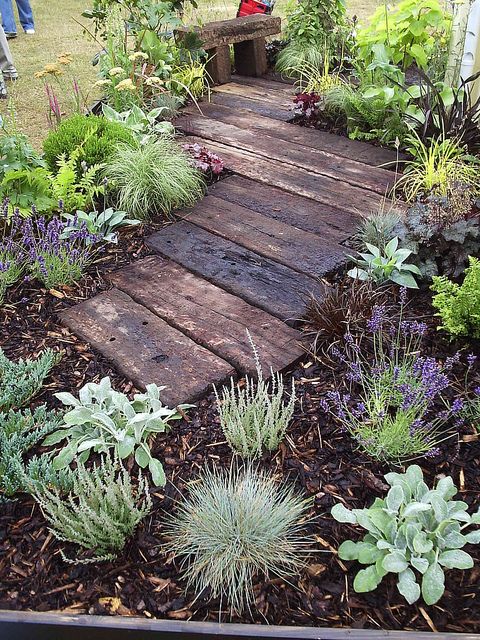 If you have a pathway in your garden or outside your house leading to a deck or gallery, you can get it designed with some timber. Just buy some heavy timber pieces for a beautiful timber staircase. This is legit one of the best landscape timber ideas you can execute at any house.
Timber Planters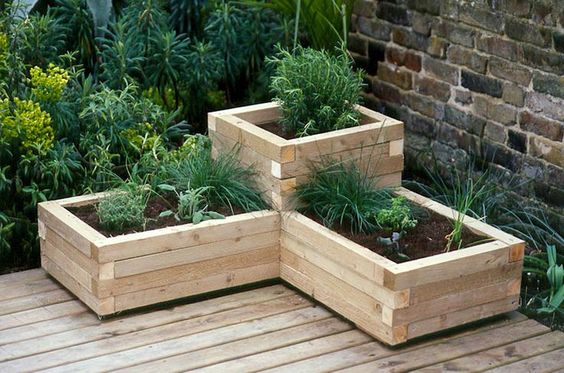 If you are looking for some landscape timber ideas for your garden, this one is legit the best and the simplest. It will fit just in your budget or may even cost you nothing. Just get some timber boxes and use them as planters.
You can make a vintage corner with these boxes or place them randomly in your garden. This idea can turn any garden, whether big or small, into an attractive garden.
Modern Pergolas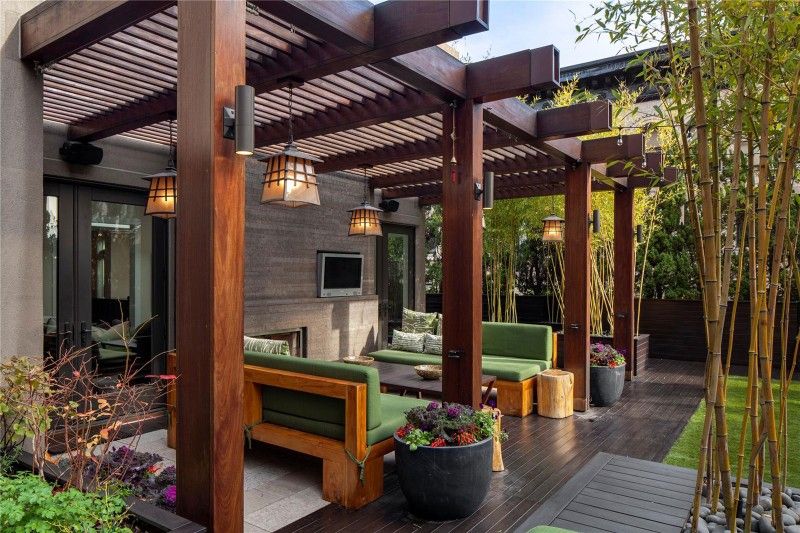 Pergolas made with wide timber can make up an incredible outdoor landscape for any house. If you are looking for landscape timber ideas for your modern house, this one will be perfect.
You can get it designed by a professional and pair it with some plants that would go with your lavish home design. You may have to expand your budget, but the result will be worth it.
Detailed Deck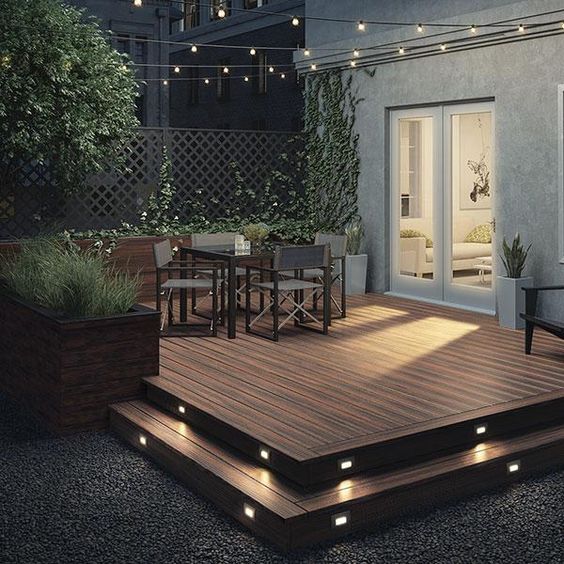 A keenly detailed deck is one of the best landscape timber ideas for literally any house with any space. You can get this deck made in your front lawn or backyard or separately in your garden because this can look beautiful anywhere.
Like this gorgeous deck with pretty lights, you can pair yours with flowers, cozy seating, or a small pool if you wish to go beyond your budget.
Timber Pavilion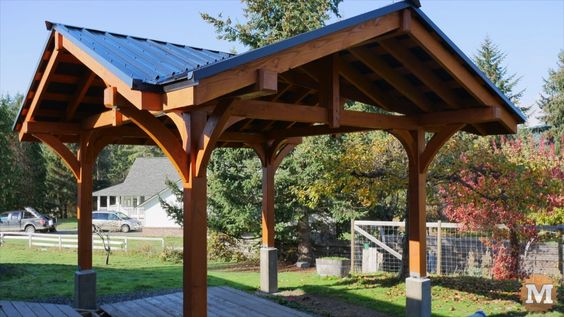 If you have some unused space in your garden or backyard and do not want something very complex, a pavilion is for you. You can get a pavilion made in your space just in your budget and the size of your choice. 
A pavilion will serve as the perfect space for some evening tea and book reading. Also, any side element like plants, chairs, or a lamp will fit right in it and make it a beautiful place.
Shade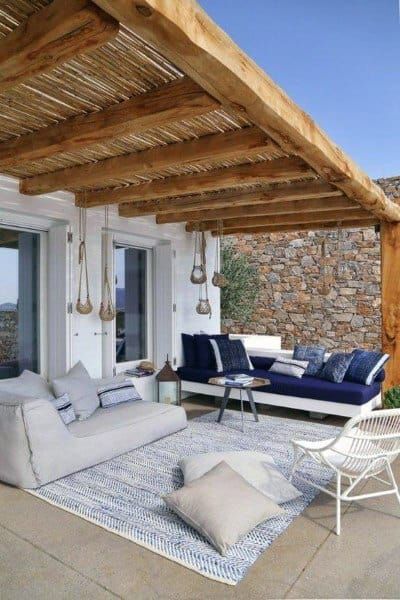 Is that space in your backyard going vain? Do not worry! Just a rustic timber shade will do for you. According to your budget and choice, you can get it made perfect. It can serve anything you wish to have, from small get-togethers to a cozy corner to an evening space.
Outdoors Inside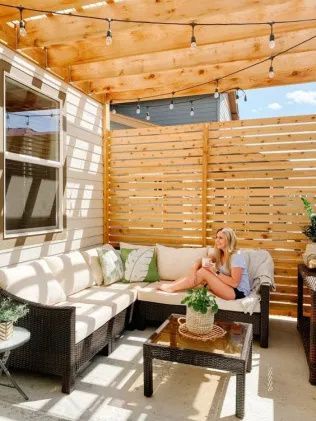 Looking for some personal cozy space outdoors but do not want it out? Well, have a look at this timber landscape. Having this kind of space designed will let you have your privacy while being outdoors. You can get this made attached to your house or made separately in the yard.
Modern Mix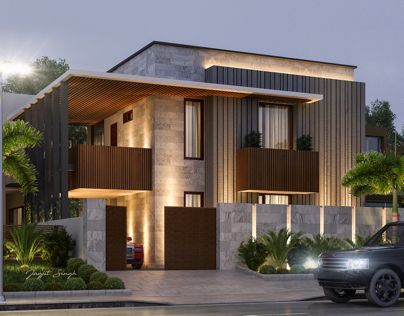 This one is legit one of the most trending landscape timber ideas today. If you are planning on renovating your complete house or buying a new one, this is something you can execute. You can pair timber designing with your modern house structure, and you will get great results for sure. It will give a lavish look to your house and make it appealing.
Timber Fence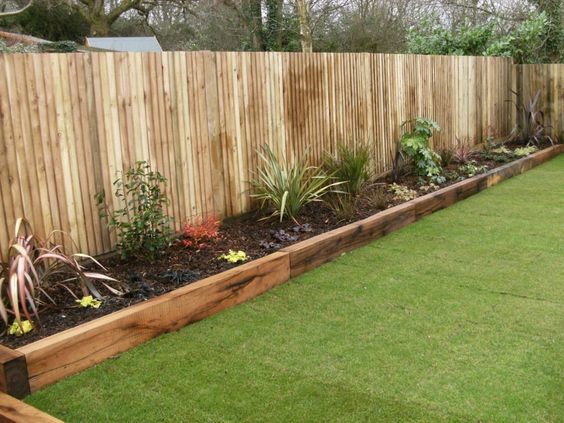 This timber fence paired with similar garden edging is an excellent idea for small gardens and yards. While fitting right in any budget, this landscape timber idea will also look beautiful. This simple look will enhance your whole garden in no time and will get significant attention.
Timber Enclosed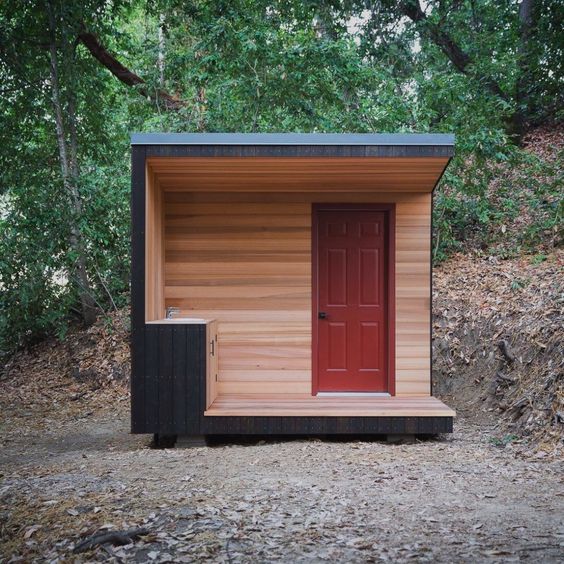 To turn your boring yard into something eye-catching, this idea will work great. Just go in a small, enclosed space. This can serve as a playhouse for kids or a storeroom for you. With some nice seating or appealing decor, you can make this small space quite attractive.
Rooftop View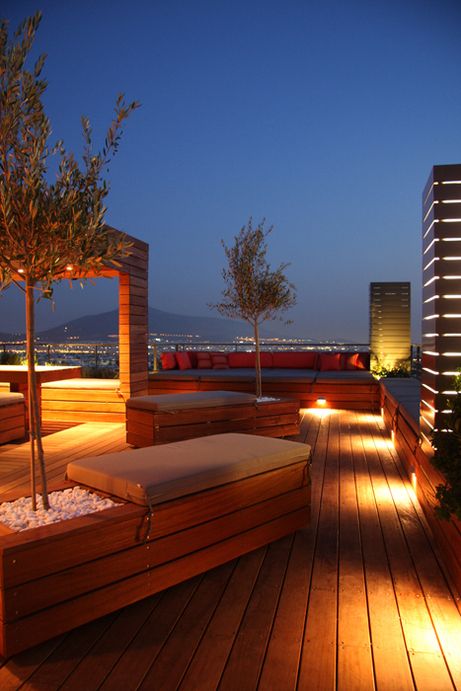 With timber fencing and flooring on the terrace, a partially enclosed space would do great for both family get-togethers and professional meetings. Also, the beautiful view from above would soothe anybody's soul. With a little expansion in your budget, you can get a separate deck, especially for such rooftop views.
Timber Crafts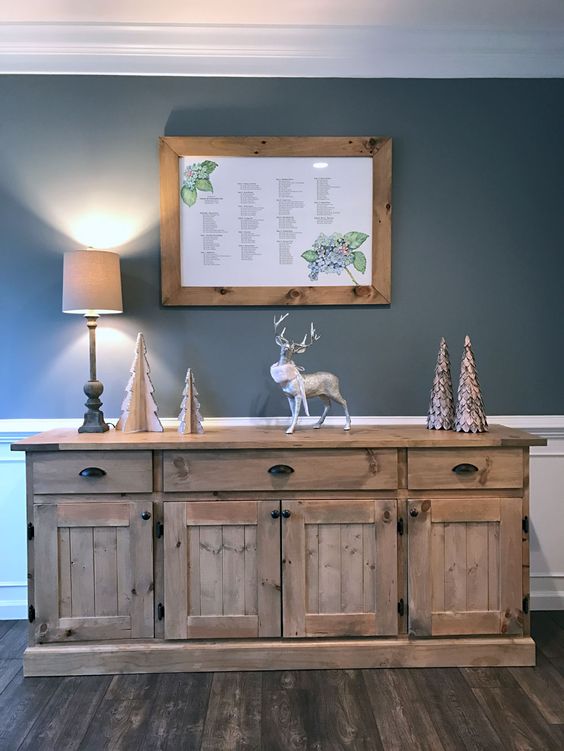 If you do not wish to go big with your budget, you can still have some timber beauty in or around your house. From your garden to your house architecture, timber can be used anywhere. So, adding some timber craft in your house will also work as an excellent landscape timber idea.
Clean Pathway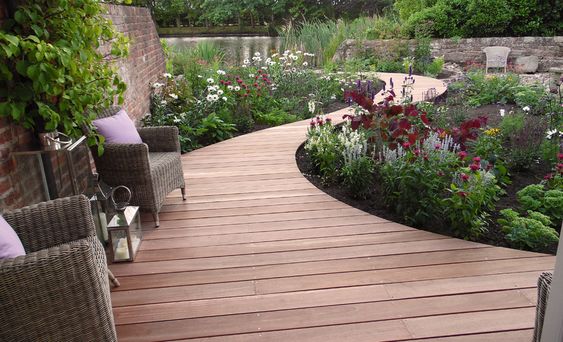 A clean and sharp timber pathway in a house or the garden can be eye-catching for everyone who visits you. Have it well constructed, and pair them with border beds to get the best look outdoors. With proper maintenance, it can last well.
Garden House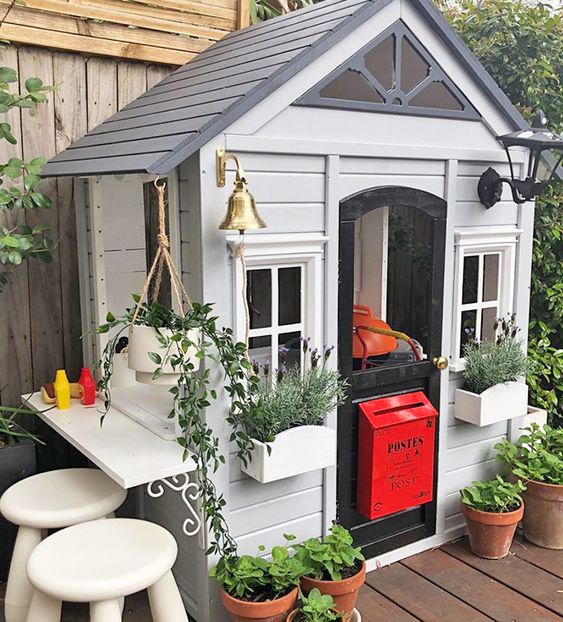 If you are looking for landscape timber ideas to make your garden gorgeous, this is one of the best ones. This would serve as a small multipurpose space from space for your kids to a storehouse for your gardening equipment.
Timbered Walls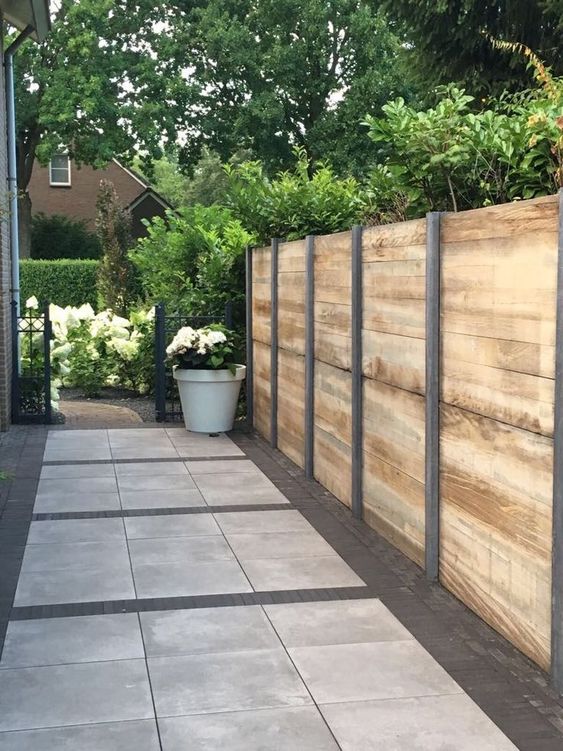 If you are confused with all the landscape timber ideas and want a simple one, this can be your go-to idea. Clean timber walls will look gorgeous in your garden and backyard. These walls will also look great inside your house.
Recycled Timber Beauty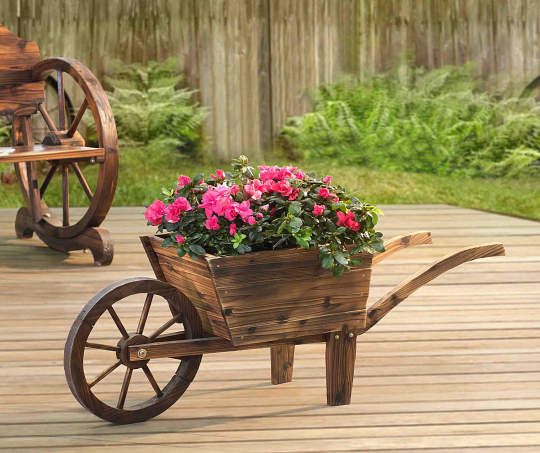 This is one of the cheapest landscape timber ideas and yet, a beautiful one. If you find anything unique that is a waste for someone, you can get it in use by placing them in your garden or backyard. It can be anything from a simple box or a child's toy.
Conclusion
All these landscape timber ideas are the best and the simplest ones that can fit in almost every kind of house. From the budget to designing, we have got you the best ones.
Now that you have gone through all the ideas, you must have probably chosen for yourself.
However, designing or planning your space always depends on your choice, so do not hesitate to get creative with these landscape timber ideas.
After all, creativity is always considered in every landscape!