House flipping has become an increasingly popular vehicle for income generation over the last decade. Thanks in no small part to the deluge of reality shows centered on the subject, many investors who are lacking in renovation experience have undertaken ambitious house flips and experienced varying degrees of success. However, it's important to remember that while flipping houses can often prove profitable, success is by no means guaranteed. So, in the interest of ensuring that your first flip is a worthwhile venture, steer clear of the following missteps.
Failing to Thoroughly Inspect the Property Beforehand
It's generally understood that soon-to-be-flipped homes require repairs and/or renovations with decor. After all, given their comparatively low price-tags, it would be strange if a potential flip didn't need a fair amount of work done. However, this isn't to say that you should forgo an inspection prior to purchasing a prospective flip. While you may think that you know all of a home's shortcomings, you may come to discover that the problems with a property are greater in both number and magnitude than you had initially assumed.
With this in mind, make a point of having every potential flip thoroughly inspected before you commit to purchasing. Enlisting the aid of a certified home inspector can ensure that you're made aware of any and all problems with a property prior to putting your name on any paperwork. The more thorough the inspection, the more informed a decision you'll be able to make. This is why inspections are essential to investors who are trying to determine whether to buy and hold or fix and flip real estate.
Having a property professionally inspected will also enable you to determine the cost of making the place habitable. So, after receiving the home inspector's report, obtain estimates from various contractors, as this will provide you with a good idea how much you can expect to spend. Should you discover that the cost of flipping exceeds the profit the home stands to generate, you'd do well to focus your attention on other properties with a pool and a backyard.
Failing to Settle on a Budget Before Beginning Work
A lack of proper budgeting can turn even the most promising flip into a money pit. This is why it's important for flippers to receive detailed estimates beforehand and set timetables for assorted tasks. Going into your first flip without either of these in place is liable to result in overspending and intense frustration. So, before diving headlong in your first flip, make sure you have a solid idea of how much capital you'll need and how long the various jobs will take to complete.
Working with Unlicensed Contractors
It's easy to see why so many flippers seek to save money on renovations. After all, if the goal is to make the largest possible profit from a comparatively inexpensive home, spending an exorbitant sum on renovations is likely to seem counterproductive. However, no matter how keen you are on saving money, you should avoid doing business with unlicensed contractors.
Since unlicensed contractors tend to charge less for their services than their licensed counterparts, some flippers hire them as a cost-cutting measure. Unfortunately, this decision may wind up costing you more than it stands to save you. For one thing, if an unlicensed contractor is injured on your property, you're liable to find yourself on the receiving end of a lawsuit. At the very least, you'll be expected to cover their medical bills. Licensed contractors, on the other hand, have insurance for both themselves and any employees they bring onto your property.
Additionally, unlicensed contractors have very little incentive to not walk away from jobs they find difficult or frustrating. Since they aren't licensed to begin with, they don't run the risk of losing their license by abandoning jobs that have yet to be completed.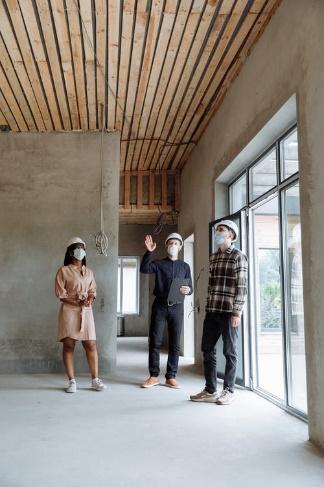 While many house flips produce a healthy profit for investors, not every flip goes off without a hitch. In fact, depending on the location of the home, condition of the property and various other factors, you may ultimately lose more than you stand to make. As such, it's strongly recommended that first-time flippers avoid making investment decisions on a whim and take the time to do their homework. Anyone looking to increase their chances of a profitable, low-stress flip would do well to avoid the missteps discussed above.