Moving to a new home is an adventure filled with excitement. However, the process can become more complex when kids are involved. It's crucial to prioritize their well-being and create an environment that promotes comfort and security. Every step—from preparing your child emotionally to packing their essentials—requires thoughtful consideration.
This article will give tips for moving with kids, offering practical advice and insights to make the process easier. Whether you're moving across town or to a new city, these tips will help you prepare for the big day and ensure a smooth transition for your kids, allowing them to embrace the change with a sense of excitement and familiarity. Keep reading!
1. Create A Familiar Environment
One of the best tips for moving with a toddler is to involve them in decision-making, such as selecting their new bedroom colors or arranging furniture. This involvement helps them feel a sense of ownership and excitement about their new space. Upon arrival at your new home, set up their rooms and ensure their belongings, including toys, books, and personal items, are in place to provide familiarity and comfort amidst the changes.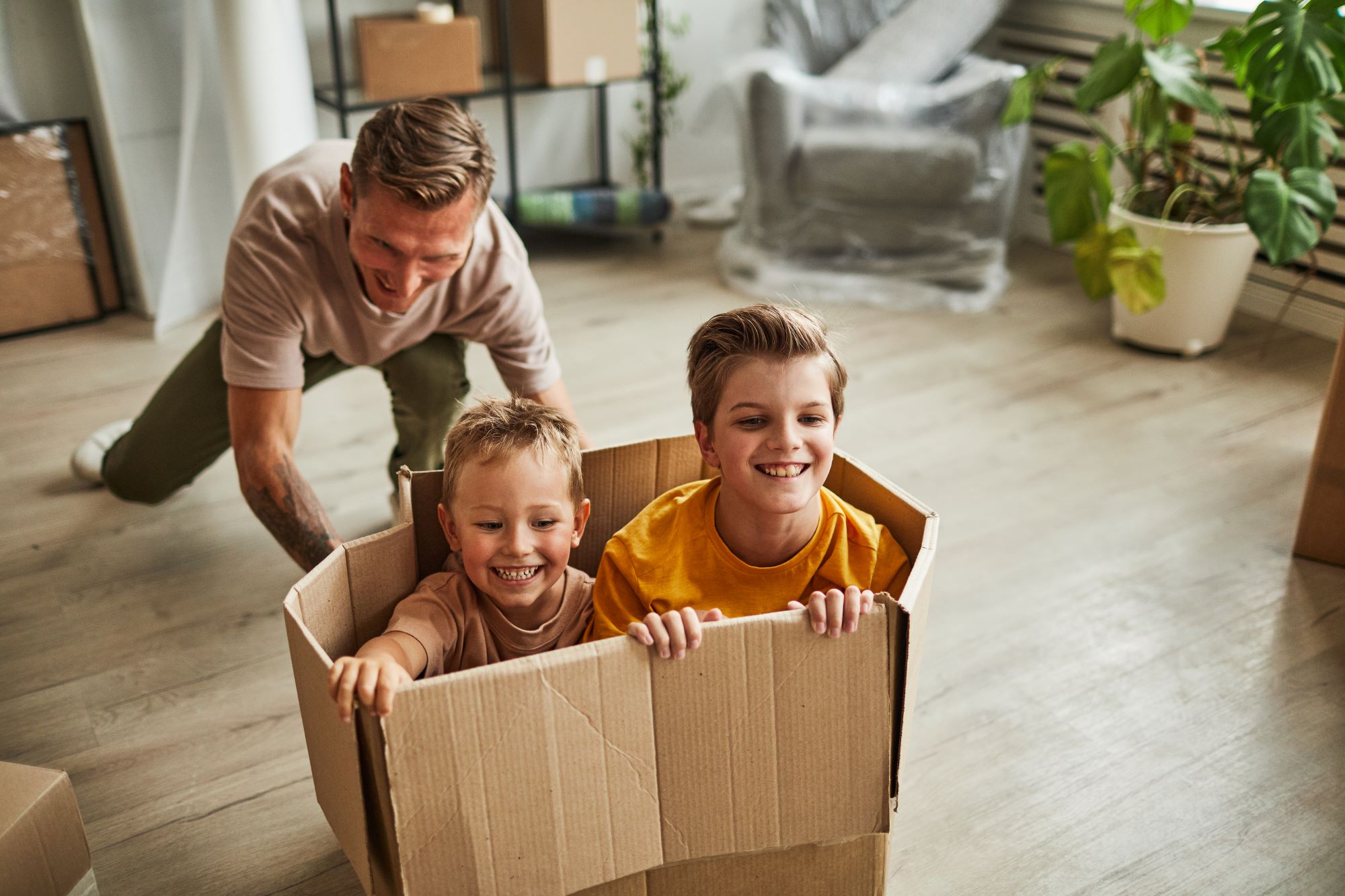 When discussing the move with your kids, emphasize the positive aspects of the new home and community. Highlight any exciting features or activities nearby that they might enjoy, such as parks, playgrounds, or local attractions. Encourage them to visualize their new life, making it an adventure rather than a disruption.
2. Communicate Openly
Moving can be an emotional experience for children. Therefore, providing a platform for your children to express their thoughts, concerns, and emotions about the upcoming move is vital. By fostering an environment of open communication, you create a safe space for them to share their feelings and ask questions, which can help alleviate any anxieties they may have.
Encourage your children to express their thoughts and concerns about the move. Be attentive and responsive to their needs, actively listening to their worries and addressing them with empathy and understanding. Allow them to voice their emotions, whether excitement, sadness, or apprehension, and assure them that their feelings are valid.
You can also provide them with information and context for the move. Explain the reasons behind the move in an age-appropriate manner, highlighting positive aspects and opportunities. Be honest and transparent, answering their questions to the best of your ability. Such dialogue helps to build trust and foster a sense of security in your kids.
3. Pack Essentials And Comfort Items
When moving with kids, packing their essentials and comfort items is paramount. These are crucial for your kid's well-being and emotional comfort during the move and the initial days in the new home.
Essentials are the items your children rely on for their daily needs. It might include clothing, diapers, toiletries, and any necessary medication. Packing enough supplies to last the move's duration and a few extra days is critical to allow for any unexpected delays in shopping for more. By ensuring you have their essential items readily available, you can maintain a sense of normalcy and comfort for your little one amidst the chaos of the move.
Comfort items, on the other hand, are possessions that hold emotional significance for your kids. These can include their favorite stuffed animal, blanket, or special toys. These items provide familiarity and a sense of security, offering comfort and reassurance during times of change. Packing their comfort items in an easily accessible bag or box will give your kids a sense of continuity and stability during the household moving process.
4. Sign Up For Activities In Advance
Signing up your kids for activities in advance in the new location can make them look forward to the big moving day and ease the transition. When relocating to a new area, it's crucial to research and explore the various activities, clubs, and organizations available for children in the new community. By signing up for these activities in advance, you can help your child transition smoothly and ensure they have opportunities for socialization, learning, and personal development from the start.
It gives your child a sense of familiarity and routine in their new environment. By securing their spot in a sports team, art class, music lessons, or any other activity they enjoy, you provide them with something to look forward to and a sense of belonging even before the move takes place. This can alleviate anxieties about starting over in a new home and help them feel more connected to their new community.
5. Organize A 'See You Later' Party
Hosting a 'See You Later' party offers an opportunity to create positive and lasting memories for your child and their friends. Incorporating activities and games your child enjoys is essential, ensuring a fun and engaging atmosphere. Consider their interests and preferences when selecting games, whether it's outdoor sports, board games, or crafts.
To make the party even more special, set up a memory station where guests can write or draw their favorite memories with your child. Provide colorful papers, markers, and stickers, allowing the children to express their feelings and leave behind tangible keepsakes.
During the party, create a designated space for heartfelt farewells. Encourage open expressions of emotions, providing an environment where children can share their feelings freely. This moment of sharing and farewells can provide closure for everyone involved, allowing them to acknowledge their friendships and their impact on each other's lives.
Conclusion
Moving with kids presents unique challenges; however, planning and preparation can make the process smoother for you and your little one. Following the tips above can help them adjust to the change more quickly.
Remember to communicate openly, be patient, and provide reassurance throughout the moving journey. With your love and support, your kids will adapt to their new surroundings and embrace the exciting adventure of a new home. Have confidence in your ability to navigate this transition. With time, patience, and a positive attitude, you can create a seamless and joyful moving experience for your family.