I know I have found some great organizing and DIY ideas from Pinterest and other blogs. I love that we can share our ideas with others and that we can find ideas from others via social media. I found the inspiration for my headboard on a blog and paint color for my bedroom on pinterest.
Also go through the best above ground pools to enjoy in warm days and take care of your lawn with the best zero turn mower.
Here are some neat ideas that I think you will want to try. I know I'm for sure going to make this ice cream cake and will also use the picture hanger for my step son's graduation celebration.
This is such an easy way to color code your keys and to do it in a fun and personal way. Laurel from A Bubbly Life found the idea from pinterest with a sparkly glitter key. I love her colors… but I have to say I think the glitter one would be fun too!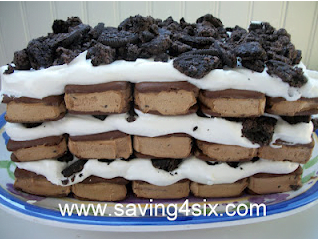 This is so simple and so cute. I want to try it for my step son's graduation party. Jillian from 'Hi, It's Jilly' came up with this cute display.
I am SO going to try this! I like the store bought Ice Cream Cakes.. pretty well, but they seem almost too hard or the icing isn't right. I don't usually buy them. But I love ice cream sandwiches, whipped cream and of course the goodies on here. Carrie from Saving 4 Six used peanut butter ice cream sandwiches and oreo cookies. Her other post (linked on her post) with the recipe she uses Butterfinger candy pieces in place of the oreo cookies (that is one I'd more likely try… oh or Snickers or
Bead Board Dishwasher Make over!
Carrie from Saving 4 Six also linked up this Bead Board make over of her dishwasher. I thought this was such a good idea. If that looked worked in your kitchen it would be such an easy way to add some character and help a dishwasher
Link up to my Linky Party! I'd love to see the ideas you create yourself or find from other inspiration online!
1) Link to your specific post – not your blog
2) Please Link back to my blog with my button or link (url code under button tab )
3) Blog post related to Organizing or Cleaning or DIY or crafts or decorating are WONDERFUL!
4) No sales pitches or web sites.
5) Feel free to link up more than 1 post.
6) By linking up to my post, I might use your pic (with link and credit to you) next week in my post!