Don't you love them? Don't we need them? I'm actually on one right now! I've gotten some awesome opportunities for our family to review some areas around Ohio.
Ford Media Fleet is providing us with some wheels!! We have a Lincoln MKT to drive for the week. Swaeeeett!
Our first stop was the Hocking Hills area in Southern Ohio. We went to the Hocking Hills Canopy Tours! I love ziplines! It was SO fun!! We all loved it! I'll have a post on my Explore Ohio with Sandy blog within a week or two on all these adventures.
We went to Mammoth Cave in KY today and then got to stop and visit my son in Lexington, KY. That was a very short visit to see him at his new job as a buyer at the new CarMax they just built there. The caves are not part of my review, but we wanted to take the kids there to see them mammoth caves.
We stopped by home and will be heading for a day at our farm. We are going to be doing some fishing!
Then we are off to a three day fun package called Roar and Explore Adventure Getaway. It includes a day at the Columbus zoo, a day at Zoombezi Bay and COSI.
This will be an awesome vacation. I'll be sharing videos and pictures later on my Explore Ohio with Sandy blog.
Check out my Featured Bloggers For This week!
Susan from Homeroad refinished this Ikea cart
Look at what she did to this cart! Just refinishing my table along with some gorgeous oldest bonsai tree and painting my Ikea table were big deals to me. This is what her Ikea cart that she has had several years looked like.
homeroad ikea cart Then she did all kinds of things to it. Not just sanding…. but she got to take out some aggression and pound it with a hammer to distress it (that would for sure distress me! lol). She also put some black tacks in it, nails in it, put on some hooks and handles…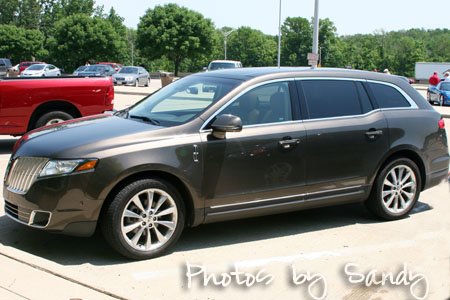 Made a cool stencil for the top and it turned out like this!
You can see all her tricks and techniques on how to get this Ikea cart looking so fab on her post called Ikea Cart Re-Make.
has some great techniques and ideas on cleaning some of those things you just don't think about cleaning, or you aren't sure about how to clean.
She took her little old hair dryer that looks so nice and clean
Until you looked at the filter/vent area. She used a little known secret of using dryer lint from her dryer to stick to the lint in the grates of her blow dryer to pull it out!
Look at the difference!!! It looks so clean.
She has some other great ideas that you can get the links on my going to my Organizing Mission Monday link party Week 25 to see her posts, or you can just check out her blog!
This one is called Hair Dryer Trick but she also cleaned the front of her oven door with a homemade mixture I want to try, and several other good cleaning ideas.
I am going to give away a Zebra Card Cubby!***I am also giving a 10% discount from today until June 30th, 2011. If you use the code "Summer 11″ it will take off the 10%. This is good on the Card Cubby and pouchee purse organizer!
Required For Entry: Leave a comment below telling me how you would best like to use the Card Cubby if you won. **Be sure to come back here and leave me your answer in your comment. Your e-mail has to either in your comment or on your profile.
Please keep in mind…. Just posting a link to the link party is NOT an entry. It is an option for an extra entry, but you have to ALSO put a comment in the comment section for it to be in the drawing. At this point (morning of 6/13) there are only 24 entries for the 24 comments.
FOR EXTRA CHANCES TO WIN: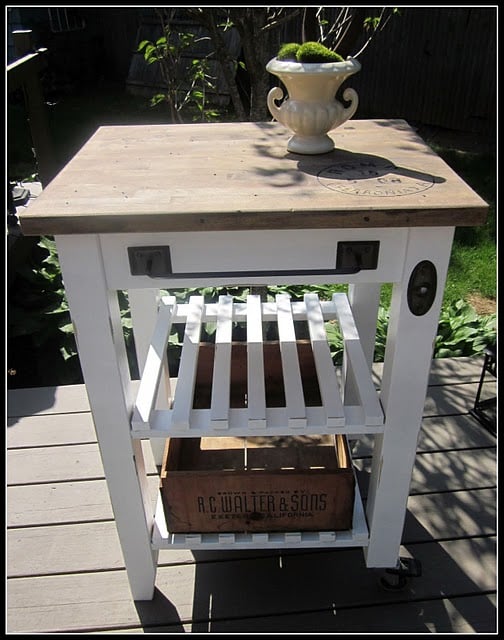 **Each of these HAS to have a separate comment to win. The winner is picked using Random.org. It just goes the number of comments….not by what you say.
1) Leave a link in the link party for one of your blog posts. (1 entry) You can leave more than one link in the link party, but only one of them counts towards an entry.
2) Subscribe to my Organize with Sandy blog (1 entry)
3) Follow me on Twitter @OrganizerSandy (Leave me your twitter name) 1 entry
4) Stumble one of my posts for 5 extra chances to win. (tell me which post – please don't stumble this post, as giveaway posts aren't so great to stumble.) 5 entries – be sure to leave 5 comments below for this one.
5) Tweet this out up to 3 times a day. You can use the tweet button at the top to make it easy. ( Pls leave your url link) 1 chance for each tweet.