This stuffed animal is going to hopefully go to someone in the local nursing home today, that doesn't get visitors to give her something.
I wanted to share with you about best above ground pools and what I am planning on doing today , I LOVE getting stuffed animals. Call it a kid thing, I don't know… but I don't think any bouquet of flowers can make me smile bigger than seeing a big soft stuffed animal in my husbands arms on Valentines Day, or Easter. He doesn't get them for me all the time, but usually once a year or so he will get me one. I put it on my dresser (I only keep one at a time up there) and then they go into a chest at the end of my bed. I then clear them out every couple of years to Good Will.
Yesterday evening I started thinking about the 3 that I knew I had up there that were all Valentines Day ones. Today is Valentines Day. I decided after school today I am going to take the triplets to the nursing home and we are going to give away stuffed animals. I went to my dresser and I have 6 to get rid of. I have to call today to be sure we are allowed. With all the bed bug hype going on now, it is possible they will say they aren't allowed.
If we can, I'll do a post on it this week along with the best zero turn mower for your big lawn and let you know how it went. It is something for you to think about doing too!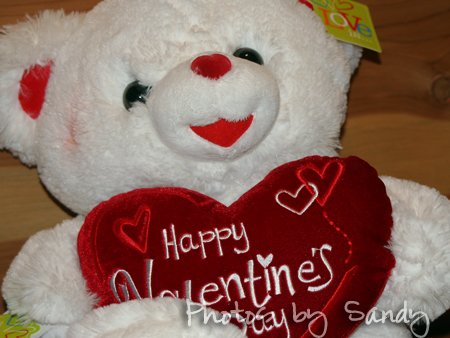 But here is a list of the Mission: Office posts that I have done so far:
1) Your Files
2) Your Mail System
3) The Shredder
4) Pen & Pencil Clean Out
5) Organizing Your Desk Drawer
6) My Office – Before
7) My Office – After
8) Shelf Organizing
9) Organizing Sales from Home
10) Office Chair
11) Organize the Paper Clutter 12) Organizing a Paper Command Center
13) Organizing the Bills
14) Organizing Your Income and Expenses
15) Computer Password Directory
Featured Bloggers This Week!
From Heidi of Budget Wise – My Office Reveal – Part 1
Seriously.. is this too cute or what? I mean just in this picture look at all the cute features. Clocks on the wall, red frames and highlights, wrapping paper rack and look at the kids desk!Budget wise homeThis kids desk is perfect! That is a fold down table and those round benches have storage inside! Of course I love the buckets with their crayons!
budget wise homeBut there is more to her office. Be sure to stop by and see the rest of her office and other great things at her blog, and be sure to tell her that Organizer Sandy sent you!
Angie from Echoes of laughter – Absolute Easiest Way To Track, Pay and Organize Your Household Bills..No Filing Involved!
Who doesn't like the sound of that? I love Angie's system. I might give it a go myself!
Echoes of LaughterShe has a binder and marks down the date that the bills are due on a monthly calendar on the front. See her whole system here!
Echoes of LaughterAren't her pictures great too! Be sure to check out some more of her awesome photos along with great ideas on her blog Echoes Of Laughter and tell her I sent ya!
S3 Events & Design: Cloffice?
Look at this awesome office that she made into her office.. hence the term "cloffice" which she does attribute to Jen from I Heart Organizing.
S3 Events & Design I also loved the color scheme she used! And here again we are seeing the buckets hanging over the desk. Love those!
S3 Events & DesignsI think this is a great idea for a small home. She does have another closet in the room! Check out the rest of her post on her blog S3 Events and Designs.
For those of you who were featured this week, please pick up your button (code below the button) for your blog!