As a homeowner, you know and understand the importance of interior cleaning for your home. But you often don't realize the value of cleaning the exterior portion of your property. Typically, the outside view is an important aspect of your home since it's the first thing your visitors see, plus you might end up with some valuable gemstones.
However, since they have excessive exposure to various natural elements all year round, your home's exterior also needs thorough cleaning to maintain its beautiful appearance. Luckily, there are plenty of ways that can help you clean the outside portion of your property.
To help you get started, here's an ultimate cleaning guide that a homeowner like you should consider from the get-go:
1. Remove All Dirt And Grit Particles With Pressure Washing
One of the effective ways of cleaning your home's exterior is to use pressure washing. This process uses water at extremely high pressure to eliminate dirt, grit particles, and other debris from the exterior surfaces of your property. For example, if you notice any surface algae, mold, or moss that stained your outside walls, cleaning them with a pressure washer can be an excellent option.
However, if you want your exterior house cleaning to become more successful, it can be a good idea to hire a reliable service provider that offers pressure washing Raleigh NC or wherever you may be located to get the job done correctly. Although you can do the pressure washing yourself, it's best if it's performed by professionals to avoid causing damage to your home's exterior.
2. Clean The Gutters
More often than not, you also forget the importance of maintaining your home's gutter system. Unfortunately, having poorly maintained gutters can affect the overall outside appearance of your property as they can cause damage to the sidings and your roofing system. That being said, it's essential to inspect and clean your gutters regularly to ensure they're always in good condition.
To get started with gutter cleaning, the first step to take is to remove all the debris that causes blockage. You can do this by using a plastic gutter scoop or kitchen spatula. Once you're done taking out the debris, you can use a garden hose to eliminate anything that's left behind in the downspouts and gutters.
3. Wash Your Outside Windows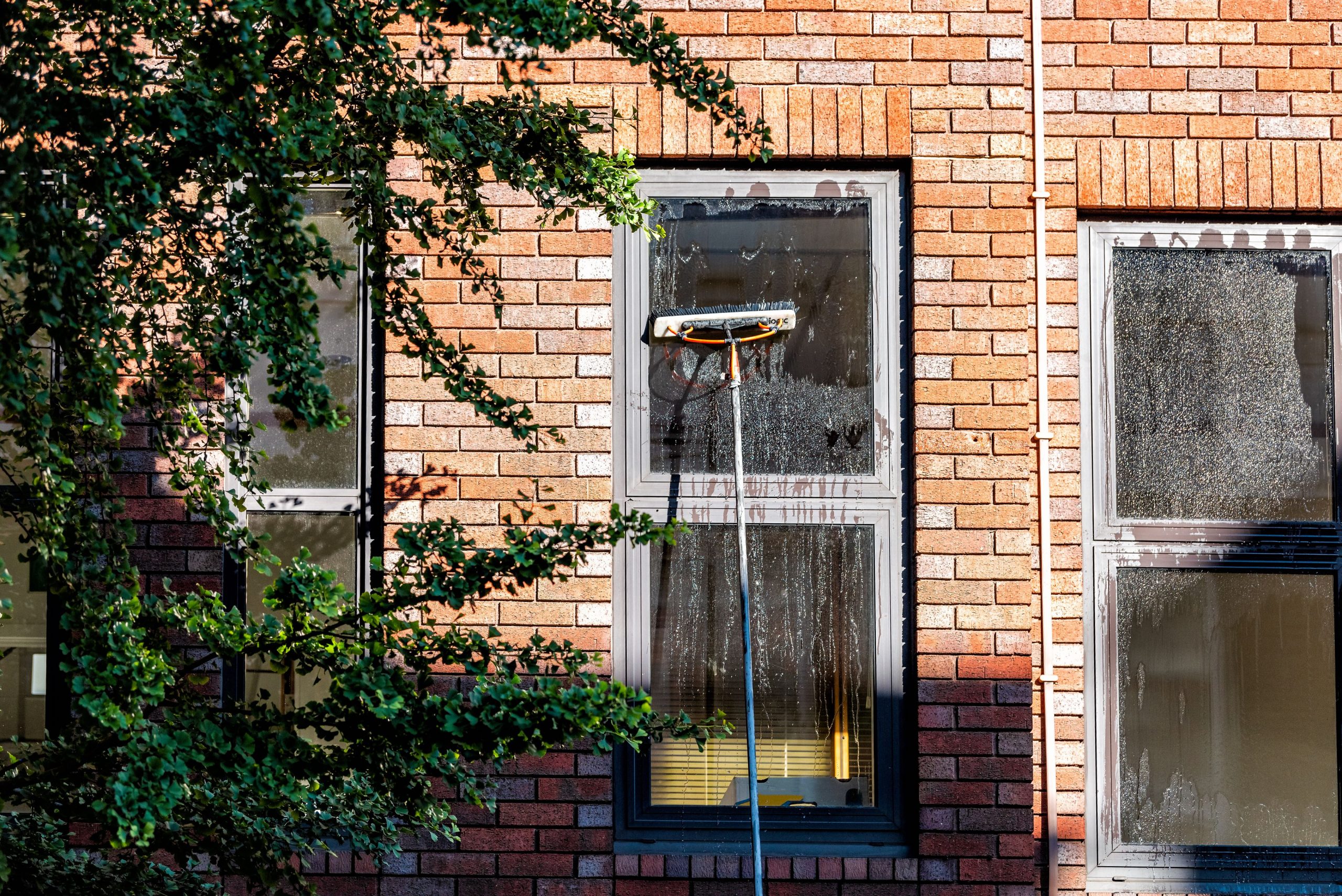 Another important aspect of your property's exterior is the windows. When they're stained with dirt and dust, they can affect the overall curb appeal of your home. This is one reason why your windows should be included in your exterior cleaning checklist. This is also especially true if you're living in a locality where dirt can easily build up on your windows.
To clean your outside windows, you can start by choosing the right detergents to use. Once you pick the perfect one, you can now use warm soapy water and a sponge to scrub every part of the frame and glass. That way, you can enjoy the beautiful view outside from your windows.
4. Clean The Driveway
Aside from being used as paths to houses and private garages, your driveway can also impact the outside appearance of your home. This means that if your driveway is dirty and not in good condition, the overall curb appeal of your property may be compromised.
To make sure it won't happen, it's essential to do some exterior cleaning on your driveway on a regular basis. Since some weather conditions and wear and tear can cause stains and cracks on your driveway, it'll make sense to clean and seal it to make it look fresher.
To clean your driveway, you can begin by removing the stains. Cover the stains first with the use of a drying agent and scrub them off with a laundry detergent. When it comes to the stubborn rust stains on your driveway, you need to apply wood bleach to get rid of them. For the tire marks on your concrete driveway, using a degreaser or solvent can be an excellent idea.
5. Wipe Down The Outdoor Lighting Fixtures
Having dirty exterior lighting fixtures can also make your home look and feel dull. Because of dust, grime, and other debris, your lighting can be exposed to these elements and make them filthy. Hence, it's essential to wipe them down to restore their radiance and boost your home's curb appeal. You can use a microfiber cloth to remove the dirt and dust.
In case the bulbs need changing, make sure to do it as soon as possible. Also, use it as an opportunity to refresh your exterior lighting fixtures with new designs and styles.
Bottom Line
Indeed, having a home that's squeaky clean, both inside and outside, can be refreshing. Therefore, if your home's exterior needs some cleaning, keep this ultimate cleaning guide for homeowners in mind so you can do the job with ease. In doing so, you can maintain your property's beautiful outside appearance for a long time.