Waterfront properties are a gorgeous investment that will give you amazing views and the fantastic feeling of being surrounded by nature. Unfortunately, these beautiful properties do have some drawbacks and one of the main ones you need to consider is erosion. If you are looking for a few ways to keep your waterfront property safe from erosion then keep reading for some handy tips.
Keep an Eye on It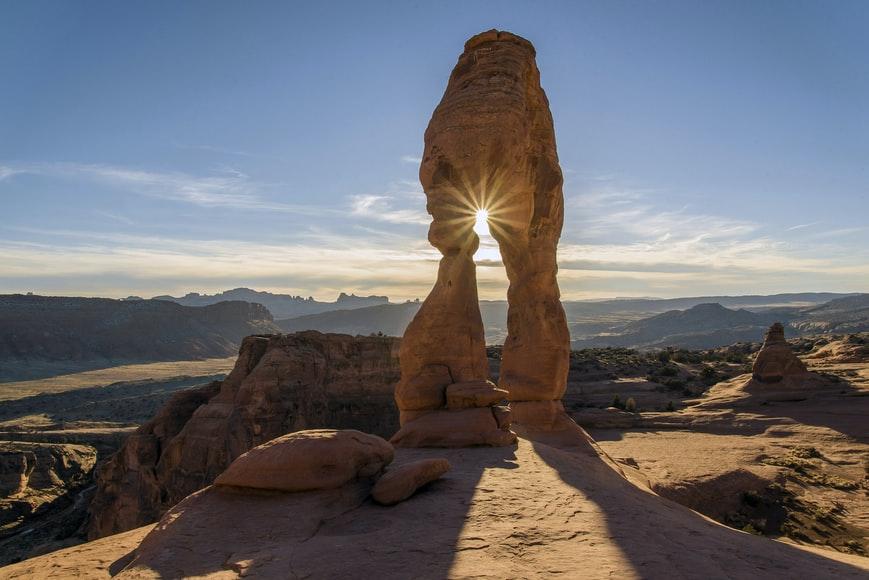 Erosion can happen over time but it can also happen quickly if you experience a large rainfall or an increase in the water level from something like melting snow. A good way to keep an eye on the level of erosion that's occurring is to put a stake of wood into the ground that is roughly a foot away from the edge of the eroding area. Measure from the edge of the property to the stake and take measurements every few months to keep track of the problem so you know when it's time to start addressing the issue.
Create a Barrier
Seawalls and bulkhead rocks are a great idea for a temporary solution but they can also be used as a permanent solution, depending on the property. A property connected to an ocean will likely do well with a seawall for a long time but for lakefront homeowners, this idea might make the situation worse over time as it redirects the waves to different areas nearby.
When the waves are redirected, they wear at areas around the seawall and create larger waves that will likely go over and onto your property. The overall construction of the barrier may also cause some water level issues for your neighbors so make sure you consider all of the aspects before you start construction.
Redirect your Rainwater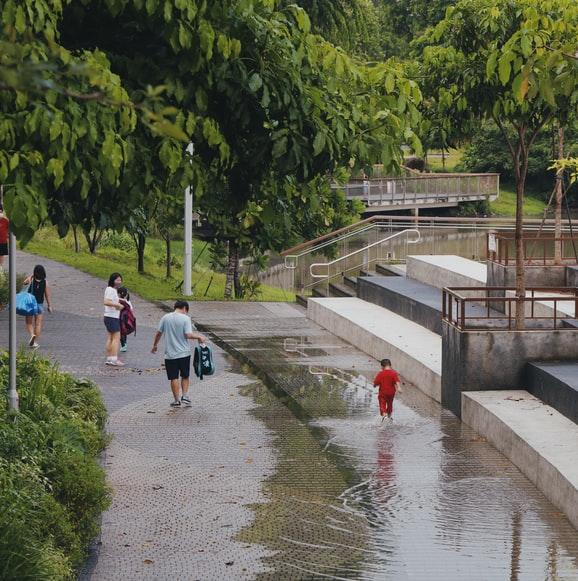 If your property is suited on a slope where your rainwater is drained towards the shoreline then you might need to reconsider where your drainage is going. Any extra water that is coming down a slope will erode it faster so look for other areas of your property where you can allow your gutters to drain. This might take a bit of planning and work but it is worth the effort.
Create a Natural Shoreline With Rip-rap Rock
One of the best ways to help ease the erosion issues is a well-placed pile of rip rap rock. These rocks are similarly sized and they can be used to create a natural-looking and feeling shoreline for your home. They can be easily placed and purchased through landscaping companies.
Riprap rocks are used on areas like sea walks, beaches or concrete piers to prevent the sides from being battered and destroyed by the water and waves. The rock size will depend on the area you need help with and you can even get decorative rocks with striking shapes like cubes if you want to add something unique to your property.
Keep It Green
Adding plants and natural vegetation to your shoreline is another way you can help with the erosion but you should make sure you add the right plants to keep the ecosystem running smoothly. It's a great idea to get a professional that is local to help you figure out what plants can be installed.
You can also look at installing coir logs which are made from coconut fiber and biodegradable. Plants attach themselves to the logs and create a natural shoreline and the logs degrade over several years which allows the plants to attach their roots to the shoreline and grow on their own.
Give It a Blanket
One of the quickest ways to stop your erosion problem is to get an erosion blanket installed onto the shoreline. These are created with natural or synthetic materials and they do an amazing job of keeping your shoreline intact. They can be installed temporarily to allow for plant life to grow in the area which might stabilize it but a permanent blanket is the best way to make sure the area is protected for the long term.
You can install the blanket yourself but you should make sure you're installing it correctly or you will end up making the situation worse by trapping water in the eroding areas. A professional landscaper will be able to install the correct erosion blanket for the spot and they will be able to figure out the best method to ensure it stays in place and works properly.
Erosion is an issue that concerns many waterfront property owners and as long as you take the steps to monitor it and prevent it from getting worse then you won't need to worry. Make sure you use the best method for your property and you will keep your shoreline looking clean and healthy for a long time.
It is always advisable to do a thorough property inspection before buying a home near water to avoid any major environmental issues like flood and erosion.