It's that time of year yet again. It's time to clear out the garage, repair the patio, and do all of the other common home projects you've been putting off. Perhaps you will be astonished to learn that you will require the use of a dumpster for some of these endeavors. Dumpsters are no longer only used on building sites but also in other settings. For homeowners, they can be highly beneficial as well. Dumpsters may make a massive difference in your life, whether you're getting rid of old furniture or cleaning up after a disaster.
Dumpsters are available for hire in a variety of sizes to suit your needs. How do you tell which size is best for your project and which one is not? Now you don't have to be concerned! A suggestion regarding the most appropriate dumpster rental size for five common home projects is provided below.
Spring cleaning: 10-yard dumpster
Are you worried about where you will put all of the extra junk you're going to accumulate while cleaning your house from top to bottom? A 10-yard dumpster is just the right size for a thorough spring cleaning. It can accommodate everything from furniture and appliances to old newspapers and broken lamps. Because spring cleaning is one of the most common home projects people undertake, a 10-yard dumpster will ensure it's done right. Don't waste time and energy trying to carry your junk to the curb this coming spring. Redbox+ dumpsters Las Vegas Metro East can take care of everything in one fell swoop!
Remodeling a bathroom: 15-yard dumpster
It takes a lot of effort to tear down an old bathroom and replace it with a new one. You'll have to complete plumbing, electrical work, and tile installation, among the tasks. A 15-yard dumpster will provide you with all the space you need to remove your old bathroom and replace it with a new one without encountering any difficulties. It's important to remember a couple of things, though. Before beginning this home project, double-check that you have obtained all of the essential permits. Also, keep in mind that any dangerous materials should be disposed of correctly. You don't want them to end up in your brand-new bathroom, do you?
Clearing out your garage: 20-yard dumpster
The process of decluttering your garage by throwing away old ceramic heaters and junk furniture is a terrific method to create some additional space in your home. You can get rid of all of the old rubbish that has been piling up in your home for years. This project calls for a 20-yard dumpster, which is the appropriate size. It will provide you with plenty of storage room for all of your newfound treasures. Just make sure you don't fill the dumpster to capacity. There's nothing worse than being saddled with a ton of trash that won't fit in your garage.
Landscaping: 30-yard dumpster
Are you thinking about doing a total makeover of your landscaping? Or perhaps you only need to get rid of a few overgrown bushes and plants. In either case, a 30-yard dumpster is the best option. It is unnecessary to make many excursions to the dump with this size dumpster because it can accommodate a large amount of debris. Simply ensure that you have adequate space in your yard to accommodate the dumpster. You don't want to impede access to your home or garage.
Moving out of a house: 40-yard dumpster
A large dumpster is required when moving out of a residence, especially when moving out of an apartment. From furniture to appliances to cartons of clothes, a 40-yard dumpster can accommodate any size job. It's the ideal size for a massive relocation. Just make sure you allow yourself enough time to get everything packed and into the dumpster before leaving. When it comes to moving day, you don't want to be stuck with a slew of useless items.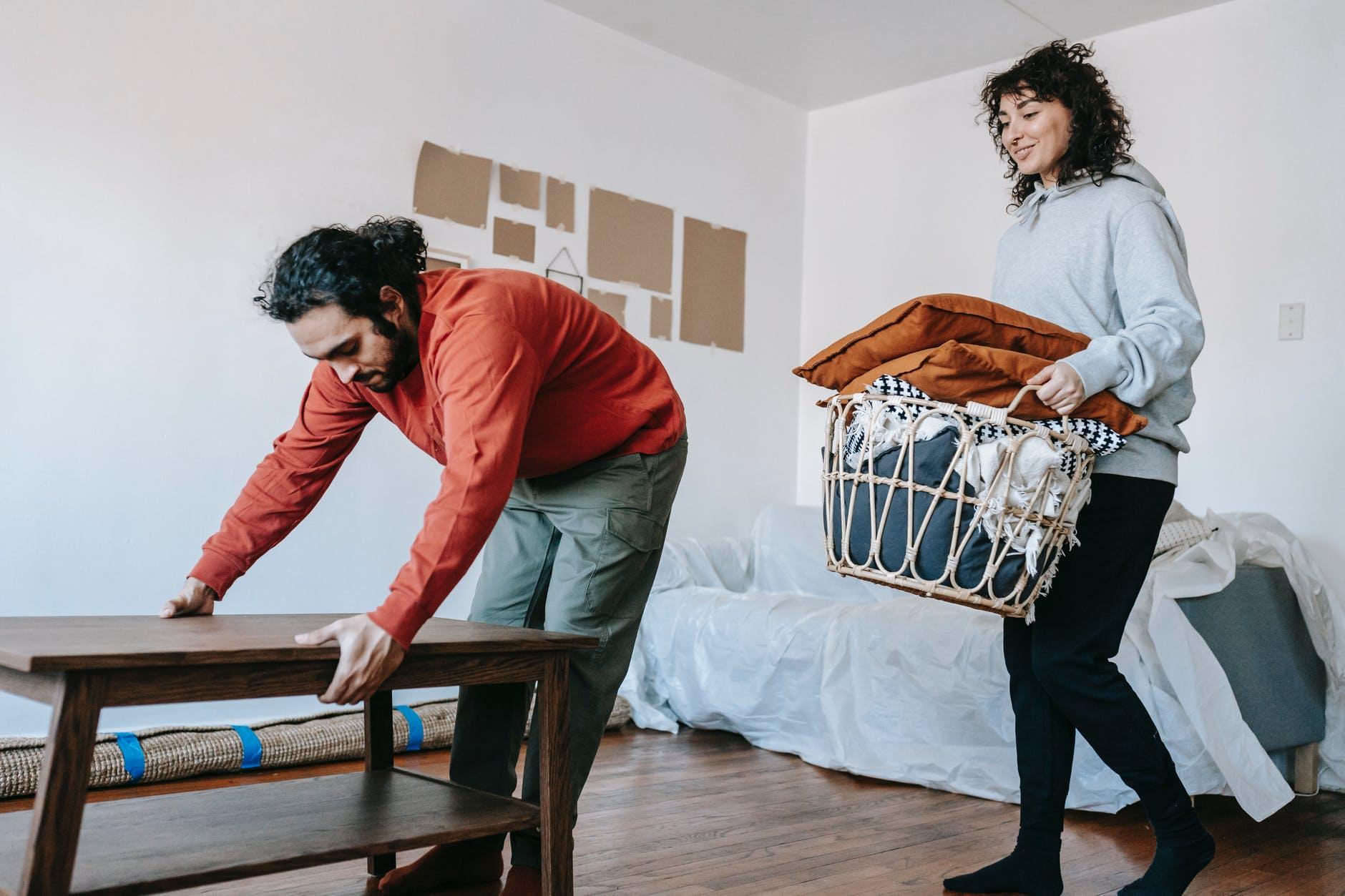 Dumpsters are a terrific method to make your life easier, whether you're working on a massive home improvement project or simply cleaning out your home, enclosed patio, and garage. As there are many different dumpster sizes available, there is bound to be one that is just right for your needs. Just be sure you know what size dumpster you'll need before you make the decision to rent one. This article should assist you in determining the most appropriate dumpster rental size for five common home projects.
Happy dumping!