A bed skirt is a luxury bedding item that conceals the underside of the bed and adds a cohesive, elegant look to any bedroom. Bed skirts complement bedding well, while easily elevating a bedroom's theme and creates a sense of harmony whether it be your living room or an enclosed patio.
The best bed skirts not only serve these decorative purposes, but serve a functional purpose as well.
Why Do You Need A Bed Skirt?
Bed skirts are great at blocking out dust, dirt and other allergens from gathering underneath your bed. This helps the underside of your bed stay pristine, so you can get a good night's rest without worrying about what pollutants you might be breathing in.
Not only that, but bed skirts also block out cold drafts that can travel to the underside of the bed and make mattresses an uncomfortable temperature which interrupts sleep.
Bed skirts also serve the purpose of concealing unattractive box springs and any items underneath the bed, allowing the bedroom to look clutter-free and neat. If you are thinking to purchase the bed skirts then you should know everything you need to know about bed skirts.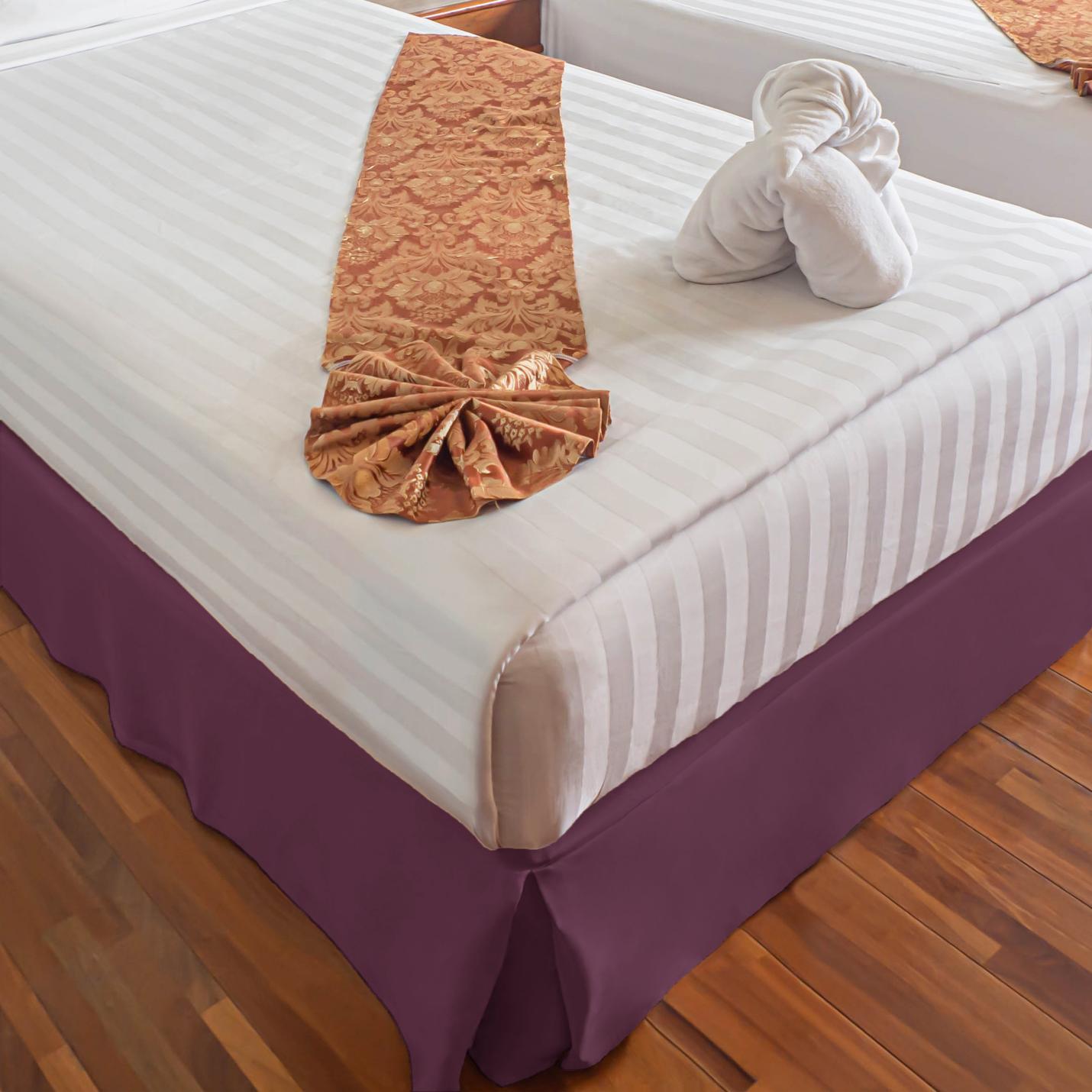 Which Bed Skirt Suits Your Bedroom?
Custom-made and manufactured bed skirts both offer a spotless, completed look and suit practically any bedroom. The best bed skirts create a uniform look in the bedroom that makes for a beautiful aesthetic that you can look forward to coming home to each day.
The most commonly bought bed skirts on sale are pleated and ruffled bed skirts, which add a classic romantic look to any bedroom. Pleated and ruffled skirts also add a touch of elegance that is otherwise missing when the bed is bare.
There are also more simple bed skirts, such as platform and traditional bed skirts, which don't have added frills or designs in the fabric. These are great options if you are looking for a subtle piece of decor that still keep dust bunnies, allergens, and unsightly clutter underneath the bed at bay.
You can also purchase bed skirts that have matching sheet and comforter sets, which creates a finished looking bedroom.
Picking the Right Size
Bed skirts are not adjustable, so it is important to find the correct size before purchasing. Measure the range from the highest point of your box spring to directly above the floor in order to find what length your bed skirt should be. Most bed skirts are 15-inches, but on the off chance that you own a bed that doesn't fit these dimensions, you can order a custom bed skirt.
Now that you've learned more about the purpose of a bed skirt and how to find the right one for you, head over to Home City Inc. to buy the perfect bed skirt for you. At Home City Inc., we make our bed skirts with integrity and quality. Our main goal is to provide a luxurious product that becomes a staple in your family.